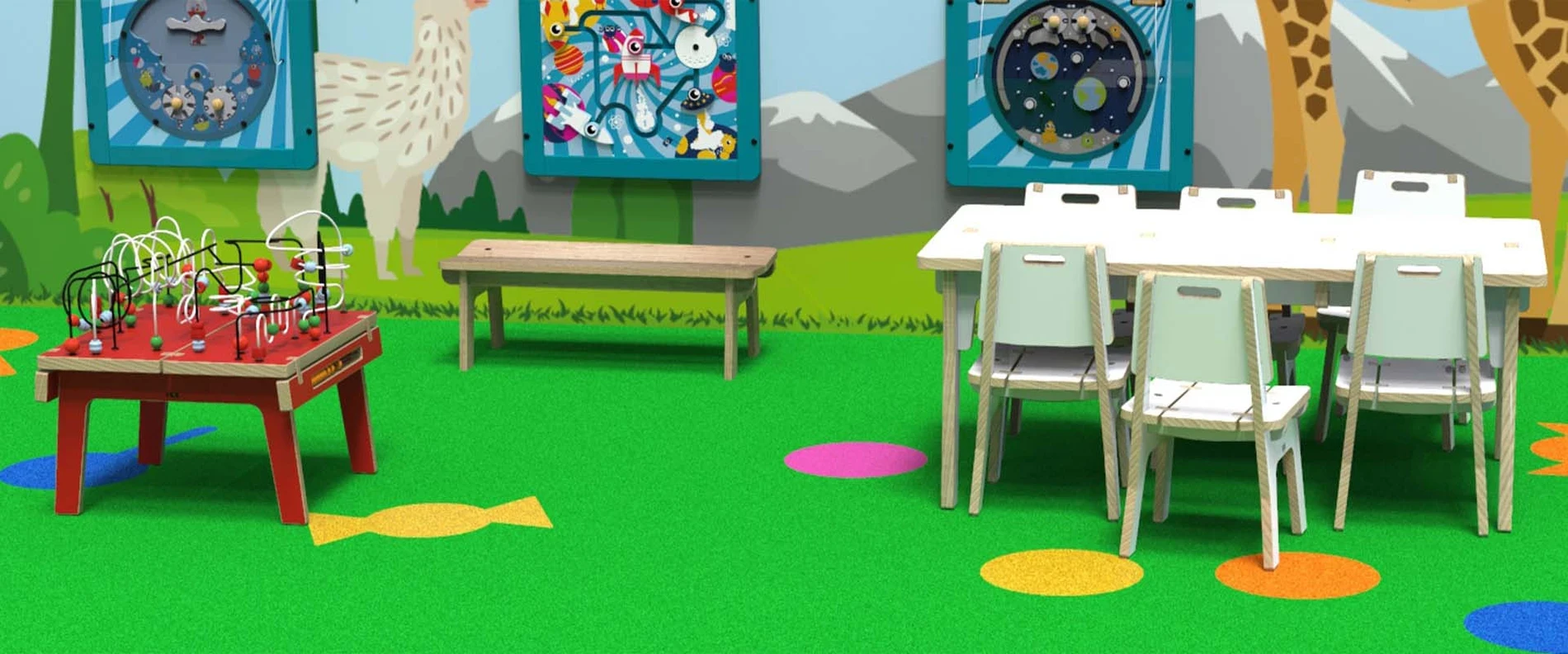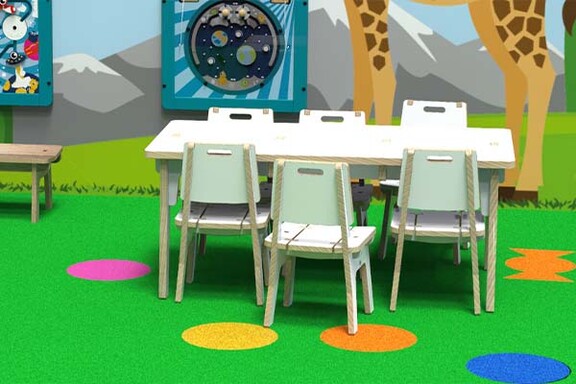 Kids' furniture

Our kids' furniture makes everyone happy. It works like a magnet in every organization. The furniture is safe, fun and will last for years. Tip: combine them with our ready-to-play play elements. 
Our kids' furniture will give your organization:
an improved customer experience by creating a pleasant atmosphere
an increased brand awareness due to a custom design with your company logo
a higher turnover because of satisfied customers that return more often
a safe and fun play area on only a few square meters of floor space
Take a look at the advantages of kids' furniture in your branch.

Kids' furniture for a waiting room, daycare centre or restaurant
Have you ever seen the positive effect of a single bead table with a kids' chair? Our furniture is completely designed for children, therefore it has an unprecedented appeal, regardless of the sector. Whenever we create furniture, we keep children in mind in aspects like colour, design and material. For example, our kids' tables and kids' chairs are designed to stimulate children's creativity and imagination.
A safe play corner for your organisation
The safety of our kids furniture is guaranteed. Safety, and fun, are our highest priority during the design and production process. We strive to create safe and child-friendly environments in as many organisations as possible. 
Only the best wood, paint that leaves no chemical traces, a minimum amount of plastic and as much recycling as possible. Sustainability and safety starts with the choice of materials. Our robust, durable furniture:
only contain FSC-certified wood
are sprayed with antibacterial paint
are easy to clean
are finished with scratch-resistant lacquer
The FSC certificate gives certainty about the origin of the wood. It offers assurance about the provenance of the wood. This way we can be sure that the well-being of the local community is not at risk and that the environment is protected.
Opting for sustainability also means choosing for products with a long lifespan. Our products last for years.
Interested?

A selection of our kids' furniture