Are you our new distributor?
Adding indoor play value is the new trend in experience marketing. We have been creating play value in countries all over the world for more than 12 years. Our goal is to turn every organization into a child friendly environment. We create a better world by giving children the chance to remain a child for as long as possible. That is the core of IKC. 
Globally we serve many different sectors, from healthcare to hospitality and from retail to public spaces... Indoor play solutions for all sorts of locations. We design and manufacture according to the needs of our clients. We add play value worldwide and that is why we continuously improve and expand our distributor network and partnerships. 
So if  you recognize your company in the following:
A company that operates in the design of healthcare, retail or hospitality facilities, public spaces, leisure parks, or day care centers.
A company that operates in children's play concepts
A company that is active in a specific country
A company that is specialized to serve a certain branch
A company with an inhouse sales team
A company that wants to invest in the spread and growth of the IKC brand 
A company that wants to grow by selling our products
Does your company meet these requirements or do you know a company that does? Then our products will be a great addition to your assortment! Feel free to contact us, because we are always open for new partners to expand our global network.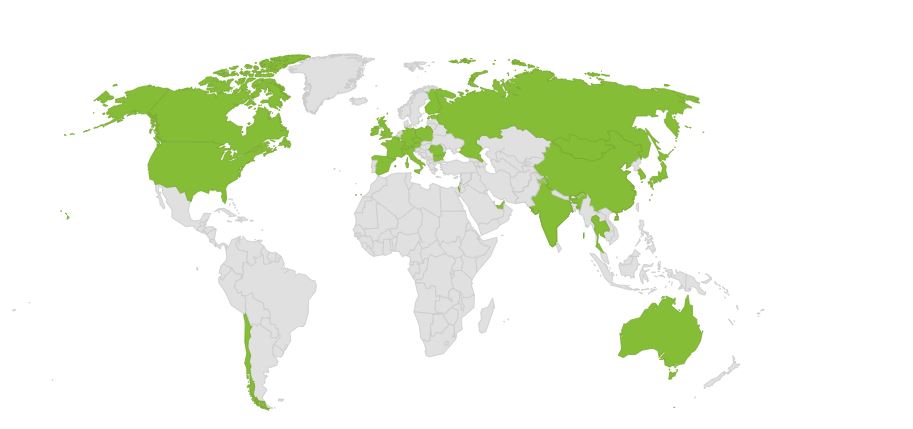 IKC France
Les pavillons de Sermenaz
2507, av. de l'Europe
F - 69140 Rillieux la pape, France
IKC United Kingdom
Sound Leisure Ltd
Sandleas Way
Crossgates, Leeds
LS15 8AR UK 
United Arab Emirates / Middle East
HPS Play Trading L.L.C.
Prime Business Center A-602 & A-601 Sixth Floor, Building-A
P.O. Box 29799 Dubai Jumeirah Village Circle 1 Dubai
United Arab Emirates
 
E [email protected]
T +871 4 3996199
IKC Italy
Via dei Partigiani, 31
20092 - Cinisello Balsamo (Mi)
Italy
Thailand
Designmode Limited
42/15 Moo 5, Nakhon In rd
Bangsrimueang, Mueang
Nonthaburi, Thailand
South-Korea
IDIL Co., Ltd
42 Seohyeonbuk-ro, Heungdeok-Gu
Cheongju-SI, CHungcheongbuk-Do
28383, South-Korea
Australia
Comfyland
3 Winston Dr.
Caulfiel South Vic. 3162
Australia
India
Tarush Marketing Pvt. Ltd
1H/L Shanti Hari Abasan
1 inner circle Rd., Bistupur 831001
Jamshedpur, India
IKC Chile
Comercial Duomport ltda
Noruega 6470,
Las Condes,
Santiago, Chile