A customized play concept for your company
From a single wall game to a customized indoor playground, IKC can create a play concept tailored to your organisation's style and corporate identity.
From a single module to an entire indoor playground
IKC's custom products are made according to your wishes. After your ideas and thoughts have been carefully discussed with our consultants, a design is created for you. You can get inspired by the most diverse designs on our website. You can choose an existing play concept as a basis for your specific ideas, but it is also possible to have a concept created for you from scratch.

The IKC design and production process is unique because IKC controls the complete process from beginning to end. From design to installation in your company or organization.

The play modules, play systems or indoor playground are made especially for you and are characterized by a high quality finish and durable construction.

Interested in a custom play concept? Contact us now!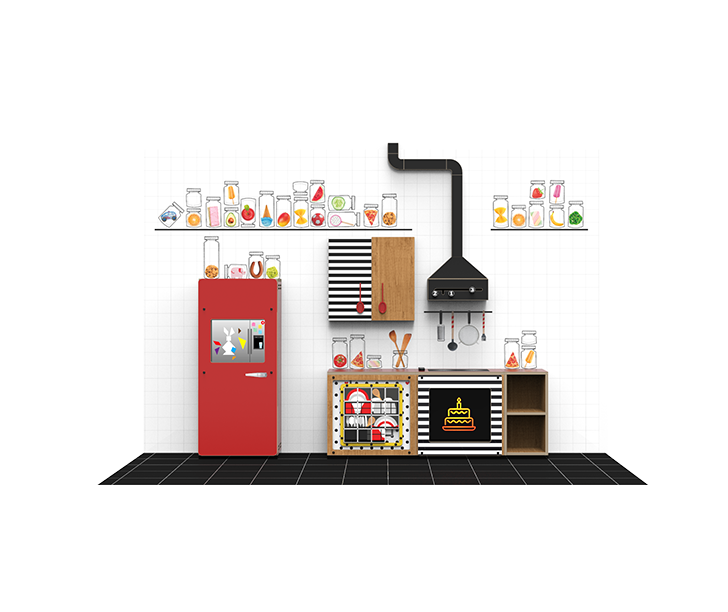 Durable and safe play corners
We only use the best wood, paint that leaves no chemical traces, as little plastic as possible with as much recycling as possible. Durability and safety begin with the choice of materials. Our robust, durable play corners:
Only contain FSC-certified wood. 
Comply with the EN-71 safety standard
Are painted with antibacterial paint
Are easy to clean
Are finished off with scratch resistant lacquer
Require little or no maintenance
The FSC certificate of our wood gives you the certainty that the wood that we use, has been purchased in a legal way and that the welfare of the local community and environment is not compromised. The EN-71 safety standard is the European standard for safe play concepts. SGS is the organisation that checks and certifies our products in this regard.
Making a sustainable choice also means opting for products with a long life. Our products last for years.
Would you like to meet us?
We are happy to help you create play value for your customers, patients, guests or clients. Make an appointment with one of our specialists.
IKC Newsletter
Stay up to date with the latest developments within IKC by signing up for our newsletter.