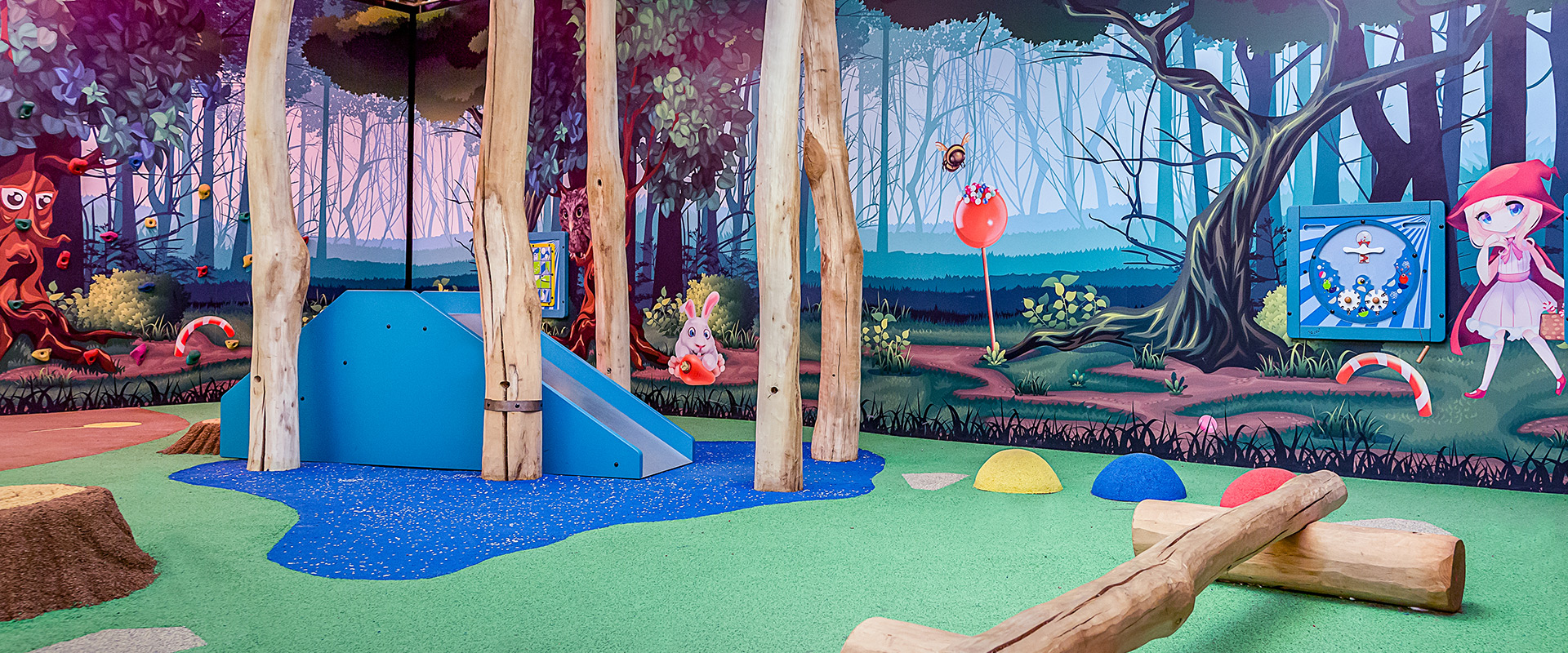 Add extra play value by using wall designs 
Add extra play value to the play corner by covering the wall with the colours from your corporate style or any other design you like. Our designers bring everyone's imagination to life with cheerful and appealing wall designs. All elements are designed with care and attention for detail so that the custom mural design completely matches your wishes and / or house style.
Expand your play area with custom wall designs
Our mural designs are the ideal addition to your kids' corner. Add to the play experience by covering the wall of the play area with any theme you like. Our designers will always create and produce your mural design especially for you.
We design graphics at your request and print them in high quality on, for example, PVC, Airtex or Forex. In short: a wall design can reflect your company style and we will make sure that it fits perfectly in the available space. A tricky corner under the stairs or behind a door? No problem, our wall designs fit anywhere!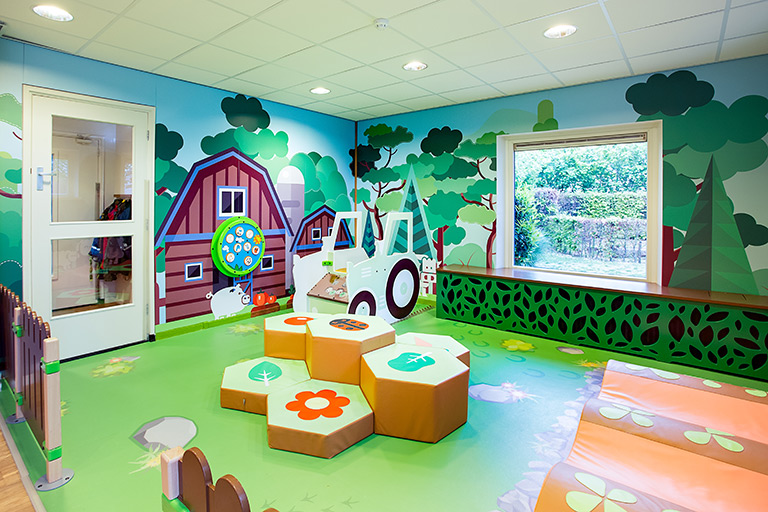 Want to add play value to your organization?
Turn the entire area into a paradise for kids to play in. For example, add an EPDM-floor with vivid colours and 3D objects that blend into each other seamlessly. Or add wall games or a climbing wall to the area. Anything is possible because the designs are always custom made and produced for you.
Curious about the possibilities for your organisation? We are happy to help you!