Safe, shock-absorbent flooring for your play corner
Give children the confidence to explore the play area by adding shock-absorbent (EPDM) flooring by IKC. Our EPDM play floors are of high quality and offer children a safe surface to play on. The flooring is slip resistant and ensures that the  impact of a fall is absorbed. According to the European safety standard, a shock-absorbent floor is mandatory if children can climb higher than 60 cm in your play corner.
Playing safely
Stimulate the child's fantasy and give them room to play. Turn the entire area into a playground by adding an EPDM-floor with vivid colours and 3D objects that blend in to each other seamlessly. You can choose any shape and design because the rubber EPDM-floor is made up of many small parts.

Or, why not transform the entire area to a real play paradise by combining an EPDM-floor with 2D Forex flooring. This allows you to print any image onto your floor, making it possible to give the floor, the wall and the ceiling all the same theme. Let children spot the birds in the forest, play in the shop, or go on an adventure in the Arctic. And see them get immersed into their own fantasy world.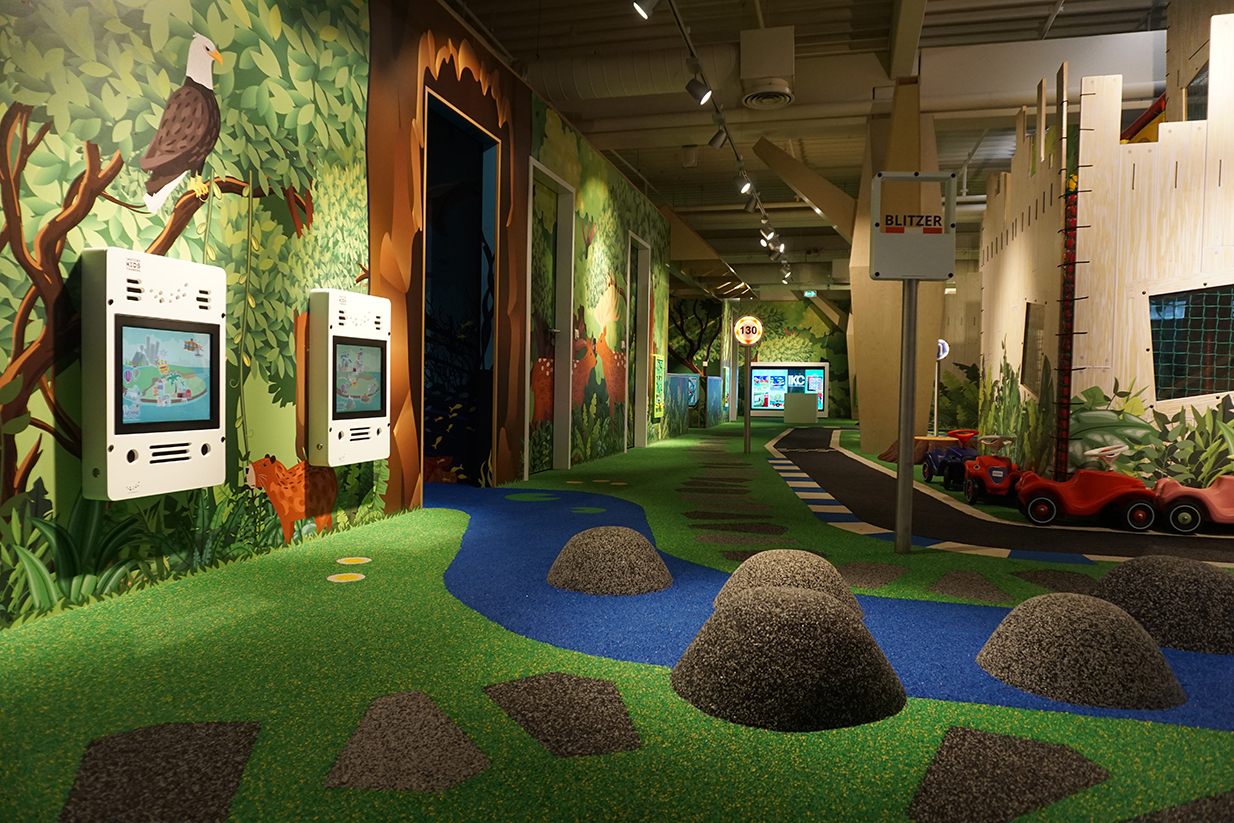 Play corners that are sustainable, strong and easy to maintain
The EPDM play elements and floors are all made of synthetic rubber. The material is:
Safe & environmentally friendly
Fire-retardant
Sound absorbent
Shock absorbent
Wheelchair friendly 
Simply remove the dirt with a vacuum cleaner or broom. The more persistent dirt can be cleaned with a special high-pressure hose. This will keep your kids' play area clean. Great for the children, the parents and your staff.
Take a step towards a child-friendly environment 
Are you curious about the options for your organisation? Please don't hesitate to contact us, without any obligation. We are happy to help you!
Request the free brochure here, or