A custom-made kids' corner for your organisation
From a single wall game or interactive play system to a complete indoor playground, IKC can fully customize your play concept. 
The benefits of a custom-made kids' corner in your organisation:
competitive advantage by offering a unique kids' corner in the style of your corporate identity
improved brand awareness by incorporating your logo into the design
your visitors build up a positive connection with your brand from a young age
Would you like to know more about the possibilities for your organisation?
View our portfolio and get inspired by a wide range of designs. Or discover our different ways of creating a custom kids' corner down below.
Play value without losing precious floor space
We can customize any play element according to your wishes. We can match our analogue wall games, play systems and interactive touch screens seamlessly to your brand by incorporating the logo, colours or other characteristics from your corporate identity in the design. 
Custom wall games and play systems are the perfect solution when you want to add play value without losing a lot of floor space. By combining wall games and play systems with custom fences or playhouses, we can build your kids' corner in a modular way so it fits within any area.
You can give children their own safe place to discover their world in a playful way. View all of our play concepts from our collection here.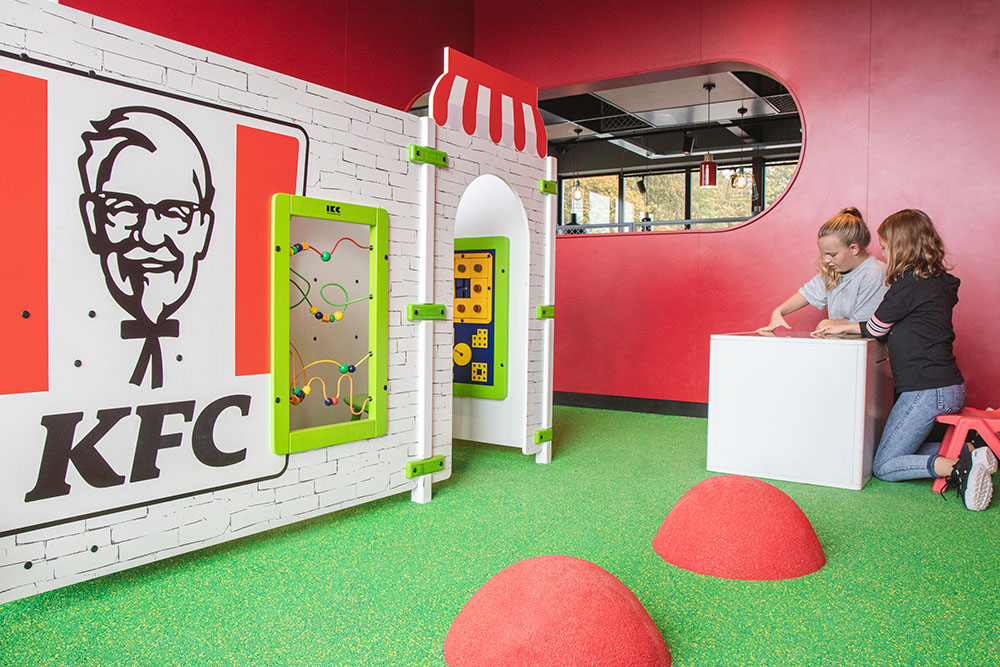 Unique software with touch games in the style of your corporate identity
At IKC, we're also able to install custom software on our interactive play systems. Our game developers fully tailor the software to your wishes and corporate identity. By doing this, we can change colours, add logos and incorporate your product range into the games. 
All IKC software give children an educational, challenging and language-free playing experience with the opportunity to develop themselves in a playful way. The games don't contain any violence and are suitable for multi-touch, which enables children to play together.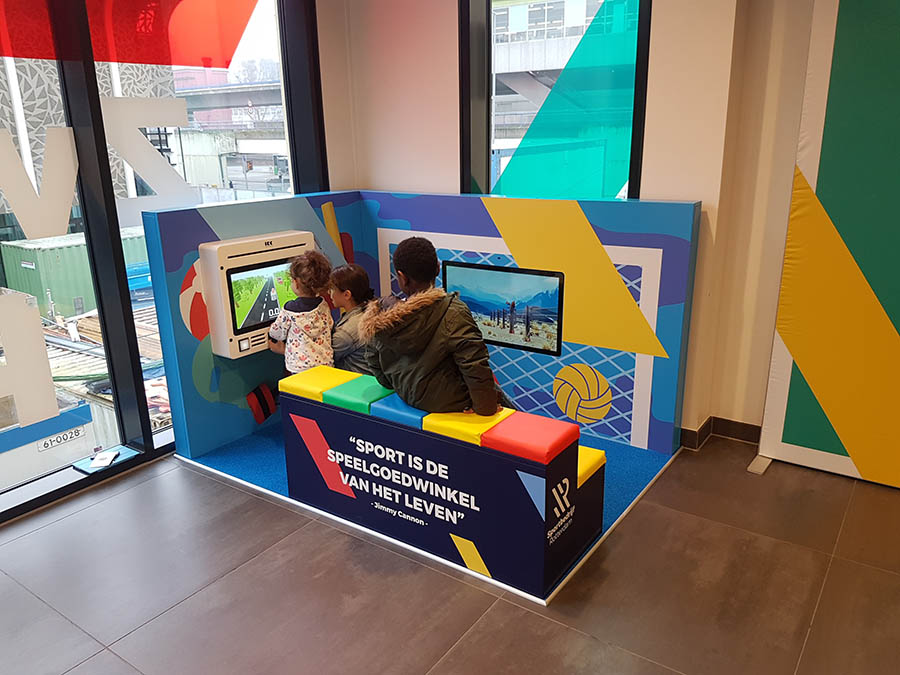 Playing safely on a IKC play floor
Growing up involves falling and getting back up. Especially for children that are exploring the world around them. Give children the confidence to go out and incorporate a shock-absorbing EPDM play floor from IKC within your kids' corner. 
Our high quality EPDM floors have a long lifespan, are anti-slip and absorb the impact of a unforeseen fall. The thickness of EPDM floors is determined according to the European safety standard, ensuring maximum safety.
The EPDM floor is made from small rubber grains and will be installed on location by our mechanics. This enables incorporating different shapes, figures and logos into the floor. View other possibilities and advantages of our play flooring here.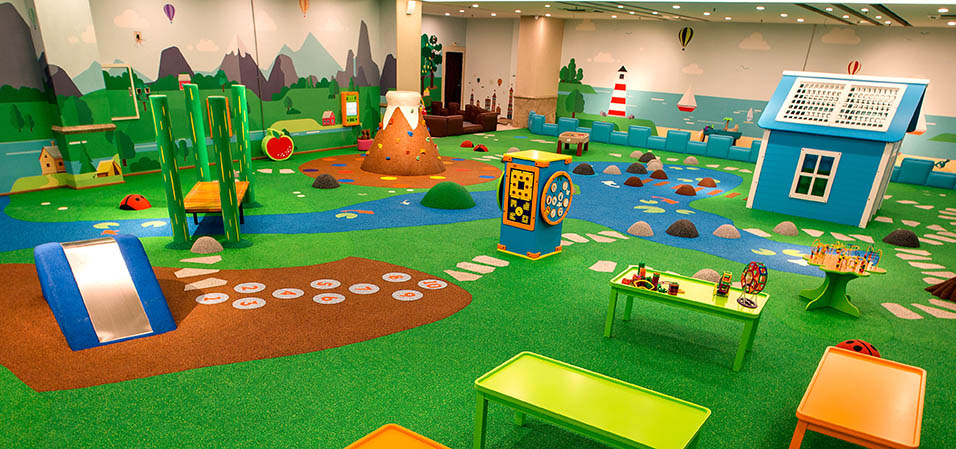 Transform a space completely
Go the extra mile and let IKC turn a space within your organisation into a play paradise by designing the floors, walls and ceilings as well. This way, you create a complete experience for your youngest visitors. 
Add more play value by continuing the theme of the play corner to the walls. A wall design always fits within your corporate identity and we will make sure that it perfectly connects to the available space. A complex corner under the staircase or behind a door? No problem, our wall designs fit everywhere.
Everything is possible and the design is always according to your demands. We only start production after your approval.
Do you wish to add custom play value to your organisation?