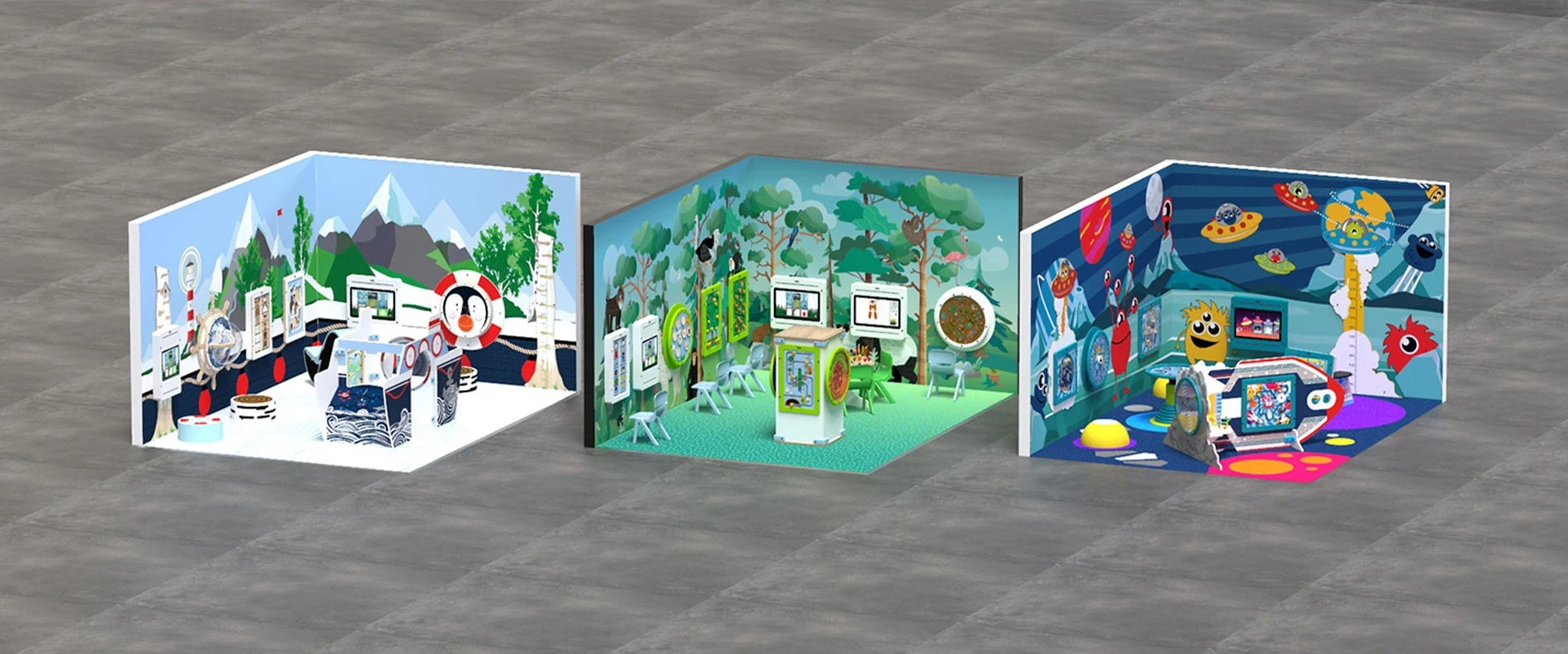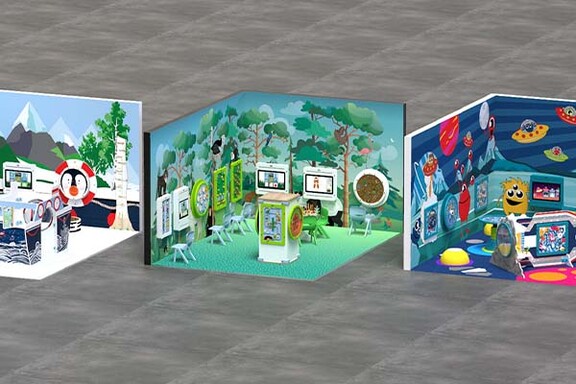 Play corners

Our play concepts can be used to create a turn-key play corner. Because we can build up the kids' corner in a modular way, we're able to fit it in any area. For your convenience, we have developed four sizes of play corners per theme. This enables you to choose a ready-to-play play corner from 2 up till 12 square meters. The design of each pre-planned play corner comprises play value for children of different ages. Therefore, they contain wall games and soft plays as well as interactive play systems. 

The standard flooring, which is included within multiple pre-planned play corners, is made of printed vinyl or shock-absorbing EPDM rubber. In addition, you can opt for a freestanding play corner or a play corner with a wall design.

Our play corners give you:
a safe place where children can play 
more retention visits
a higher revenues
an improved customer experience
Our pre-planned play corners offer children a lot of fun starting from 2 square metres of floor space. Discover our plug-and-play play corners below.