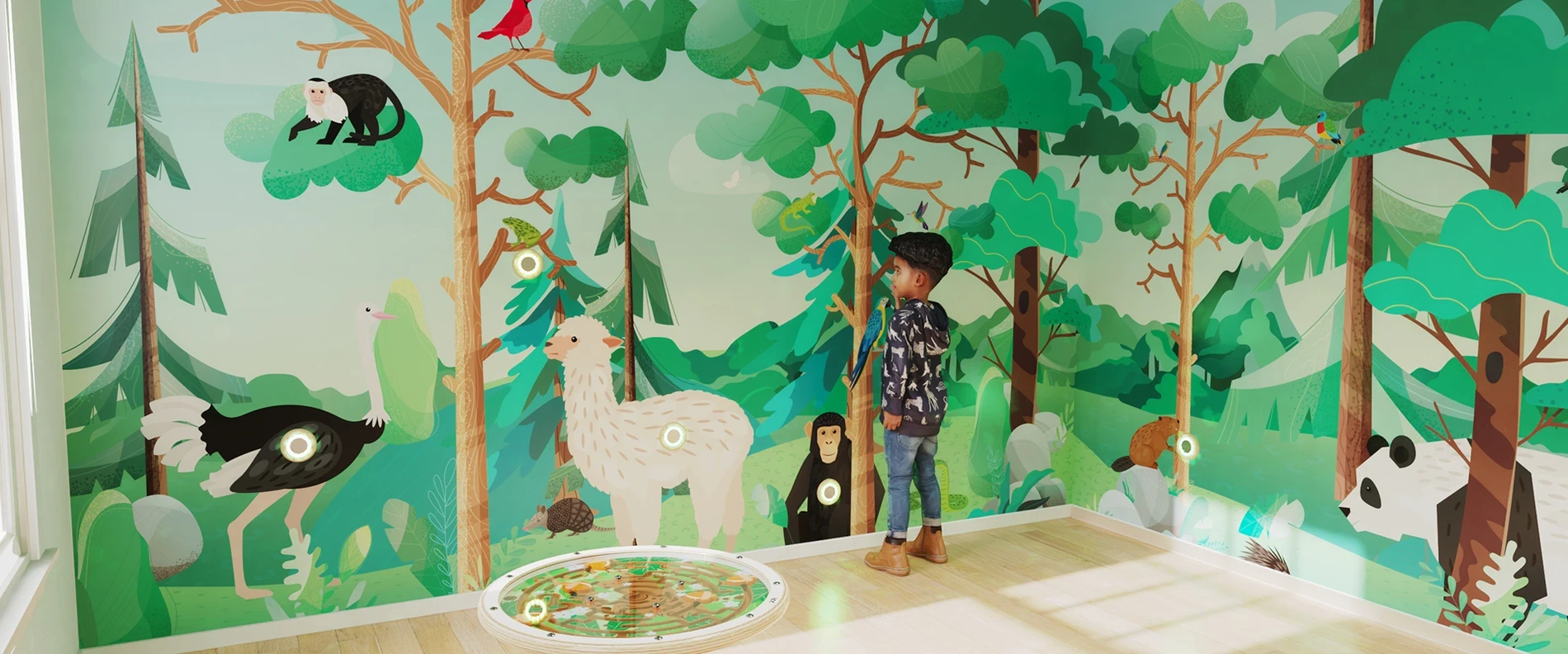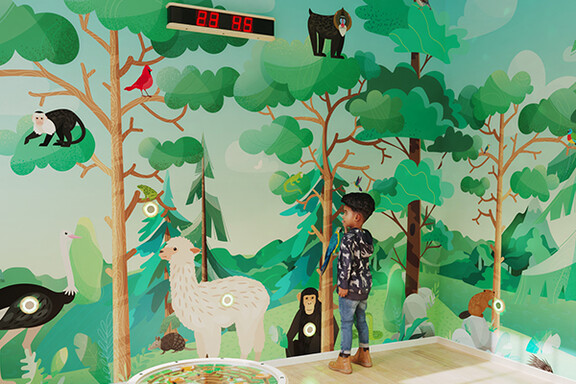 Make exercise fun with an interactive wall!
An interactive wall with decorative wallcoverings is a true eye-catcher in any space. It also provides a fun challenge for kids to get active and moving. With an exciting time limit, colourful climbing grips or fun sound effects; there is an interactive wall for children of any age and for any level of difficulty.

Create a real fantasy world in any desired theme. Choose for a natural green environment or a beautiful fantastical destination that sparks their imagination. Our IKC Design team brings any idea to life!
 
Activity Wall Parcours
This exciting wall game challenges the player to complete a climbing course within the shortest amount of time possible, guided by illuminated buttons that will need to be pushed one by one. To reach the buttons, the player will have to try to climb over colourful climbing grips. When the time has run out, the included score board will show within which amount of time the course was completed.
This agility game lets children exercise in a fun, playful way and encourages them to exceed each other's high score!
View the Activity Wall Parcours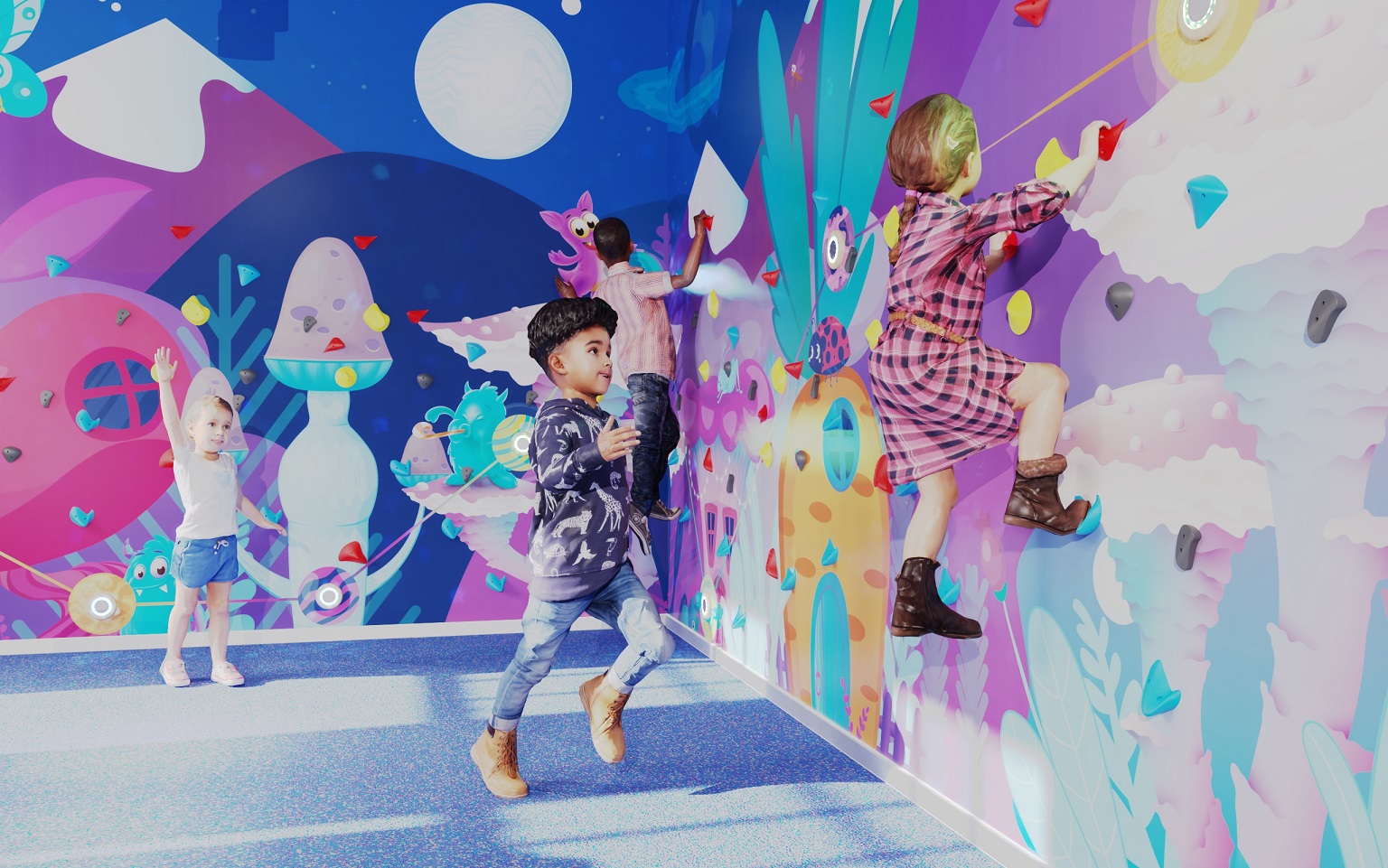 Experience Wall
This interactive wall contains buttons with built-in speakers which, when pressed, play fun sound fragments within the theme of the included wallcoverings. We offer a variety of example designs such as the animal forest and jungle themes, as well as the possibility to create an entirely unique design in your desired style.
An extraordinary way to bring more life into any space!
View the Experience Wall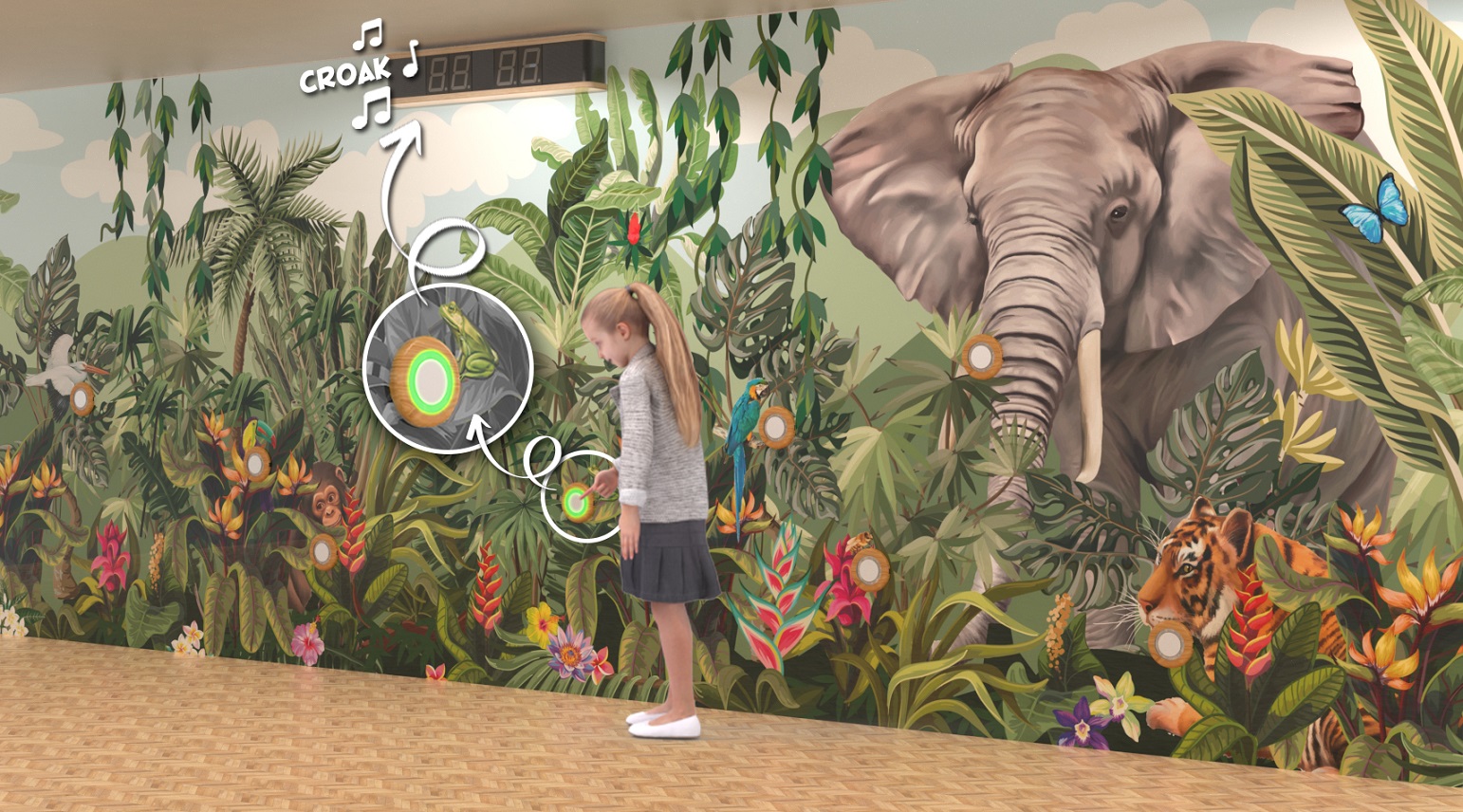 Activity Wall
This exciting interactive wall game challenges two players, team blue and team green, to a competition against each other to press as many randomly illuminated buttons as possible within one minute. The players need to quickly find and push the buttons that light up in their own colour to gain as many points as possible, which is shown on the included score board. This way they can see who has won, and try to improve each other's highscore!
View the Activity Wall