Looking for a kids' corner for your indoor playground?
Are you looking for a renewal for your indoor playground? OR a complete new design? It is good to take a close look at your play facilities from time to time, especially for your regular guests. An upgrade or renewal of the indoor play facilities  will be appreciated. At IKC we develop and produce custom-made kids corners and play concepts! Our products are so adaptable that even a kids' corner under a staircase is possible, so that you don't lose any playing space.
The advantages of an IKC kids' corner:
Competitive advantage with a unique kids corner in your corporate design.
All of our play systems are EU certified, safety first!
Educational play concepts 
Higher turnover per customer
More returning families
The playing child of today is your customer of the future
Our custom made products 
One of IKC's areas of expertise lies in the design of play elements which match your wishes or the current appearance of your indoor playground. By including your corporate identity in the design a playcorner will fit perfectly within your company.

Our design department has years of experience and knows how to playfully integrate your corporate identity and logo into our products.
By investing in a custom made kids corner, children will develop a connection with your brand, which ensures a positive brand experience at a young age.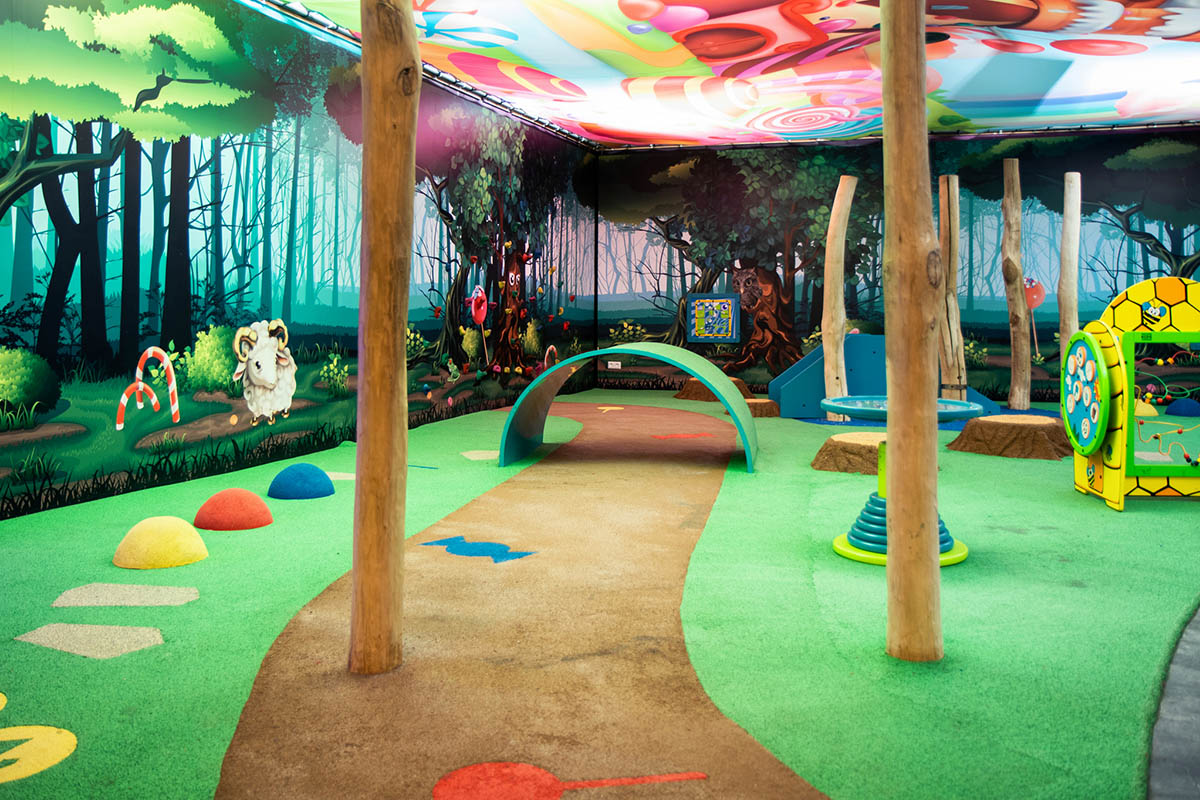 Indoor playground themes
Looking for a themed playcorner? At IKC everything is possible!
It is quite an experience for children to play in a themed environment. Do you want to give your kids corner an adventurous look? We use natural elements and apply them to the floor, the walls and, for the wow effect, even the ceiling.
Of course you can also choose a more well-known theme among children; pirates or princesses. At IKC we are happy to help with the optimisation of your indoor playground.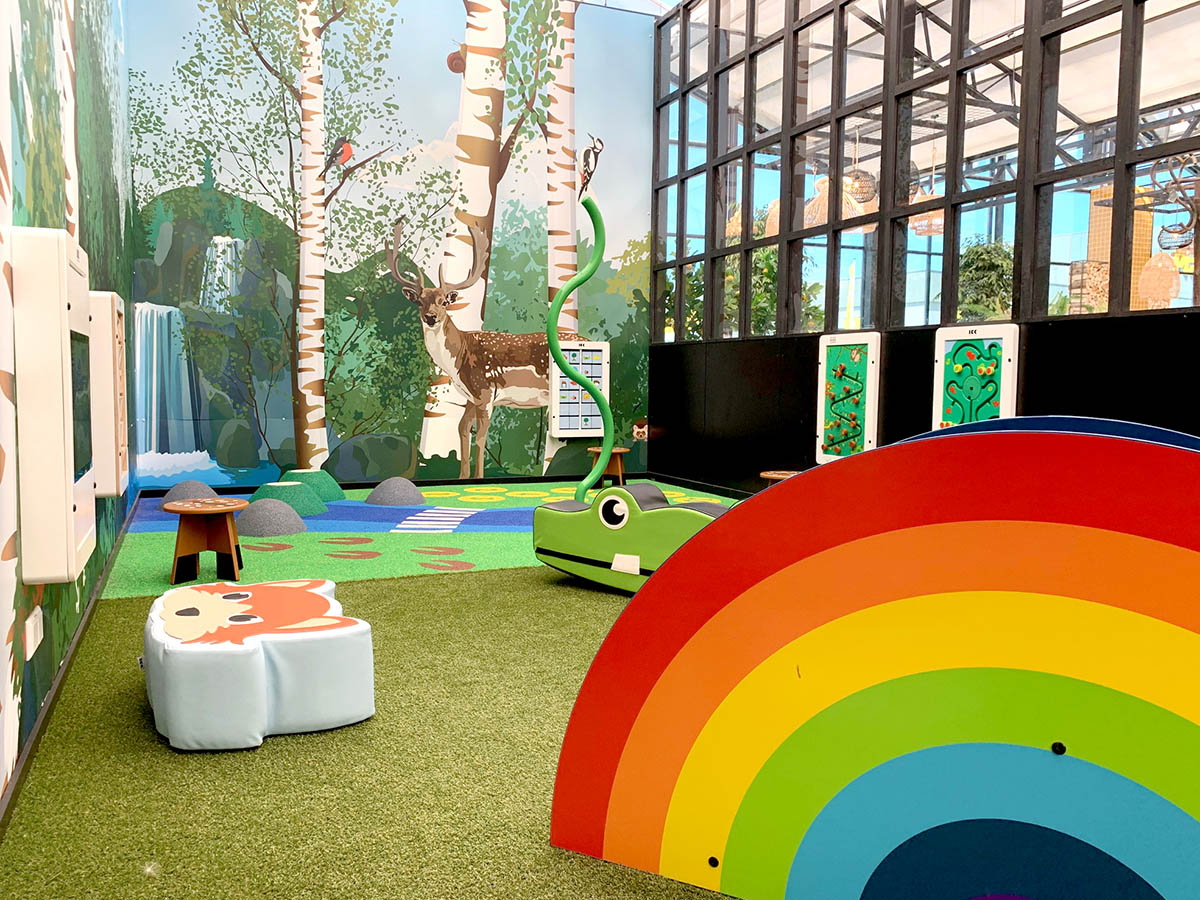 Play safely on an EPDM play floor
The EPDM play floors are of high quality and offer children a safe surface to play on. The EPDM is constructed from small rubber granules, making it possible to incorporate all kinds of figures and 3D elements into the floor. An EPDM play floor really brings your kids' corner to life because of the many additional possibilities and colours.
The flooring is slip resistant and ensures that the impact of a fall is absorbed according to the European safety standard.

Our EPDM play floors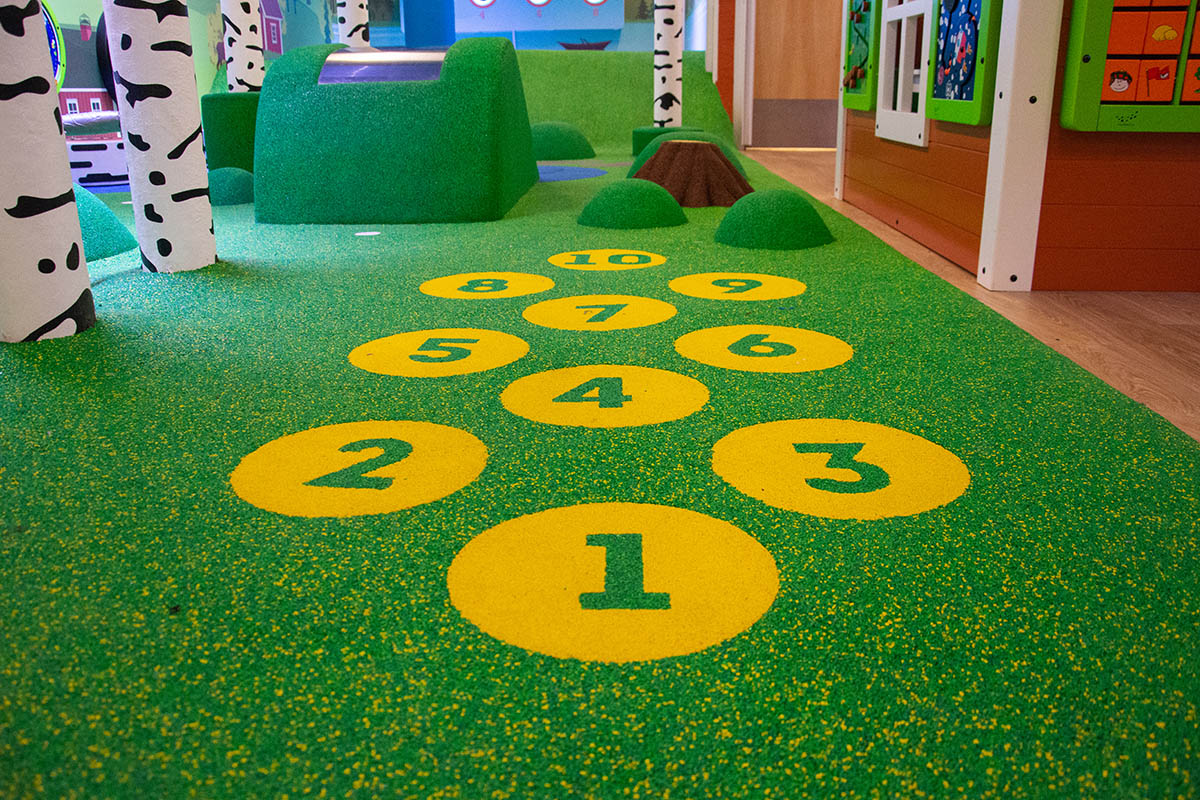 Playing safely!
Playing safely! At IKC, that is what matters! Our products are certified accoring to the European safety standard, you do not have to arrange a certification yourself. You will receive the appropriate certificates with the delivered products.
Read more about safe and sustainable at IKC!
Do you want to add play value to your organisation?