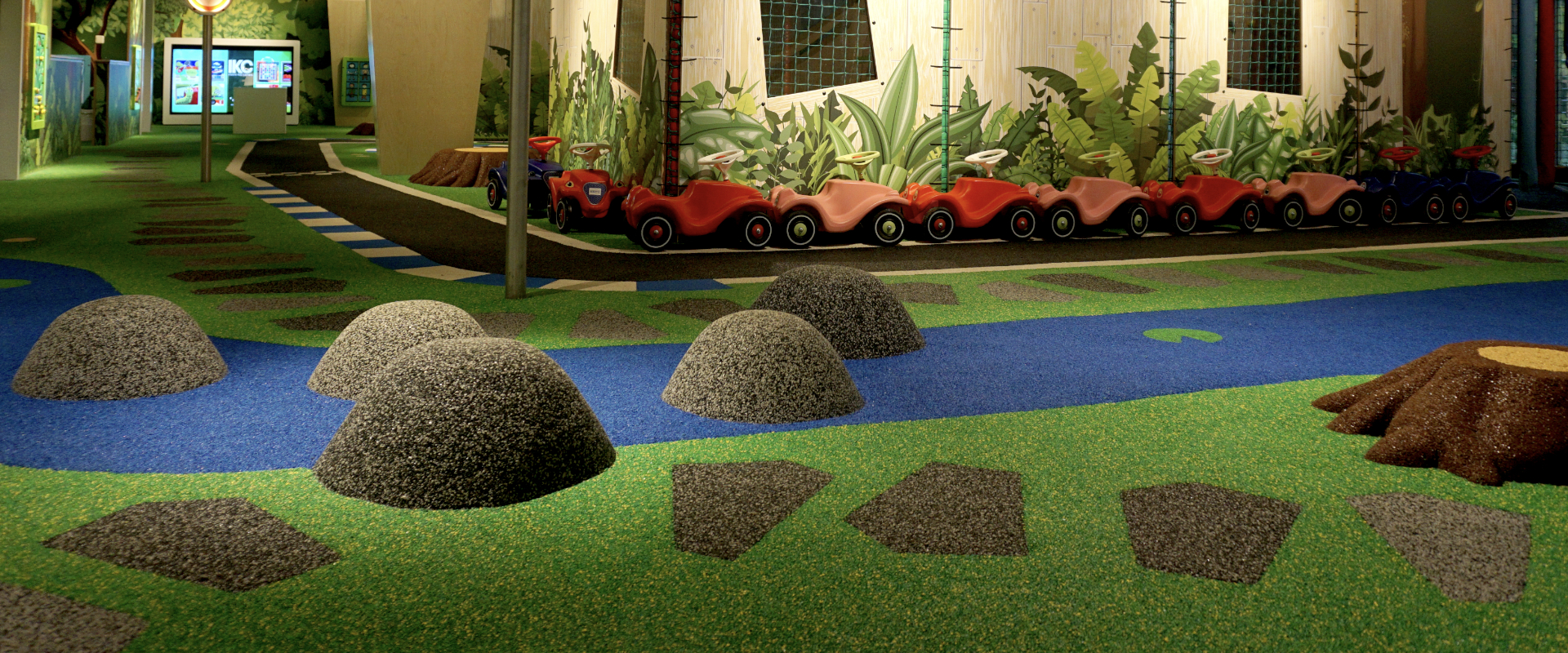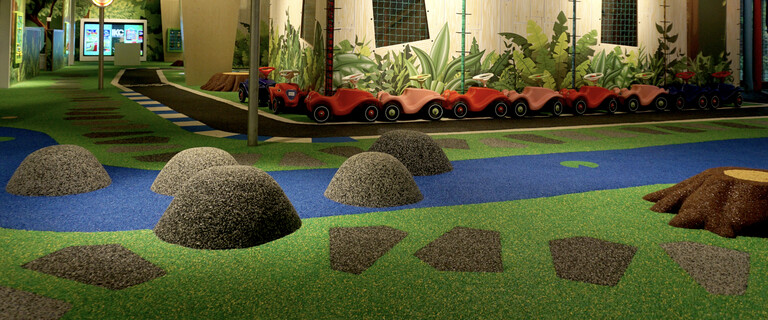 Cleaning service EPDM speelvloeren
About a year after installation of the play area, the EPDM play floor has seen many enthusiastic children's feet. As a result, the floor may no longer have the sparkling colours that it had when it was just installed. This is the logical consequence of a play area where children love to play, but it is a pity for the appearance of the children's play area. This is why we offer a special cleaning service. Our experts will visit you to give the floor a cleaning treatment. The floor is intensively cleaned using EPDM play floor cleaning equipment. After the treatment, the floor will be as new again and ready for many enthusiastic kids' feet!  
Contact us for more information and prices per m2.
Contact
Or check out our play floors page, to get inspiration for expanding your kids' corner.
Play floors
Intensive cleaning EPDM play floor
The EPDM play floor is intensively cleaned by one of our service technicians. For this purpose, we use a powerful cleaning device with a combination of water and a carefully measured cleaning product especially for EPDM. This deep cleaning removes all dirt from the floor, visible and invisible.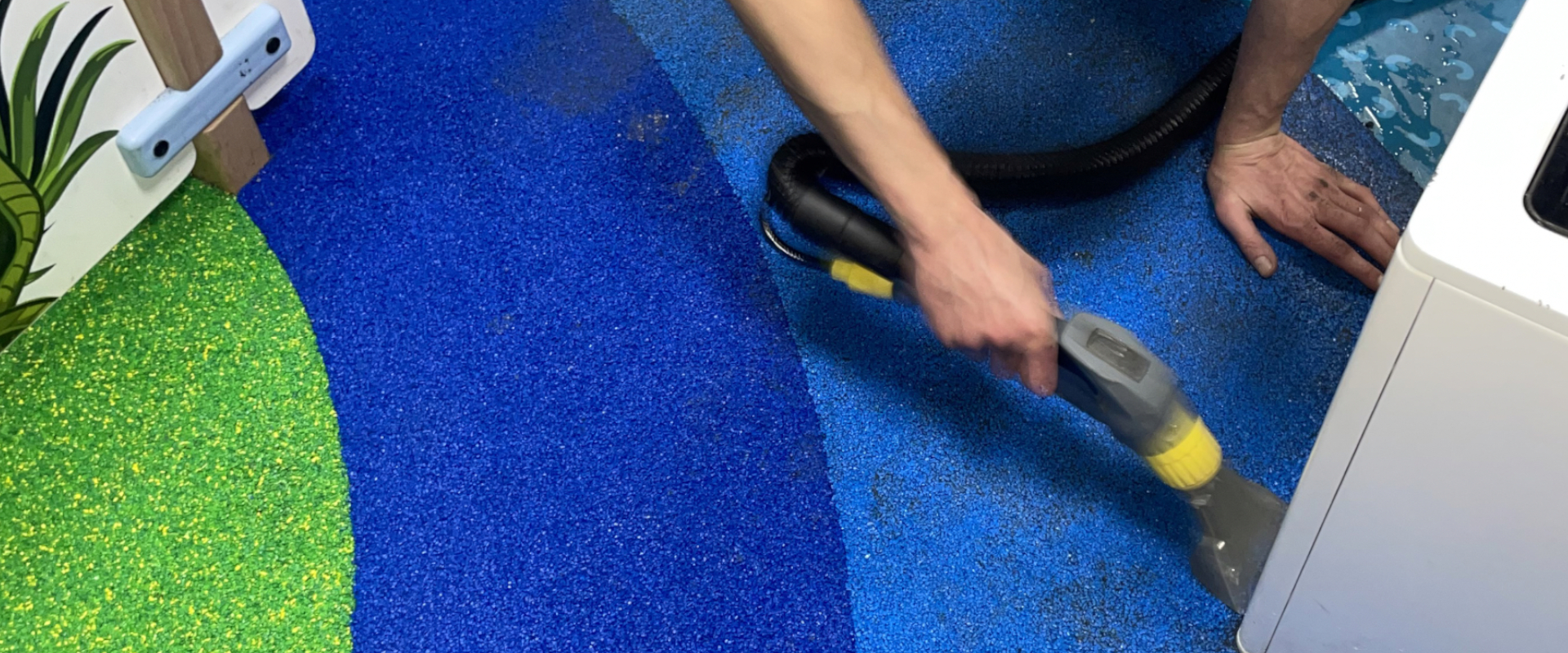 Magnificent result
The floor is cleaned on the surface, but deeper dirt is also targeted. After the cleaning treatment, the floor is clean and any unpleasant odours are neutralised. The colours are bright again and the details in the floor are also restored.

See an impression of an EPDM play floor that has been played on a lot and is now half cleaned.