A unique, custom-made kids' corner for supermarket Jumbo!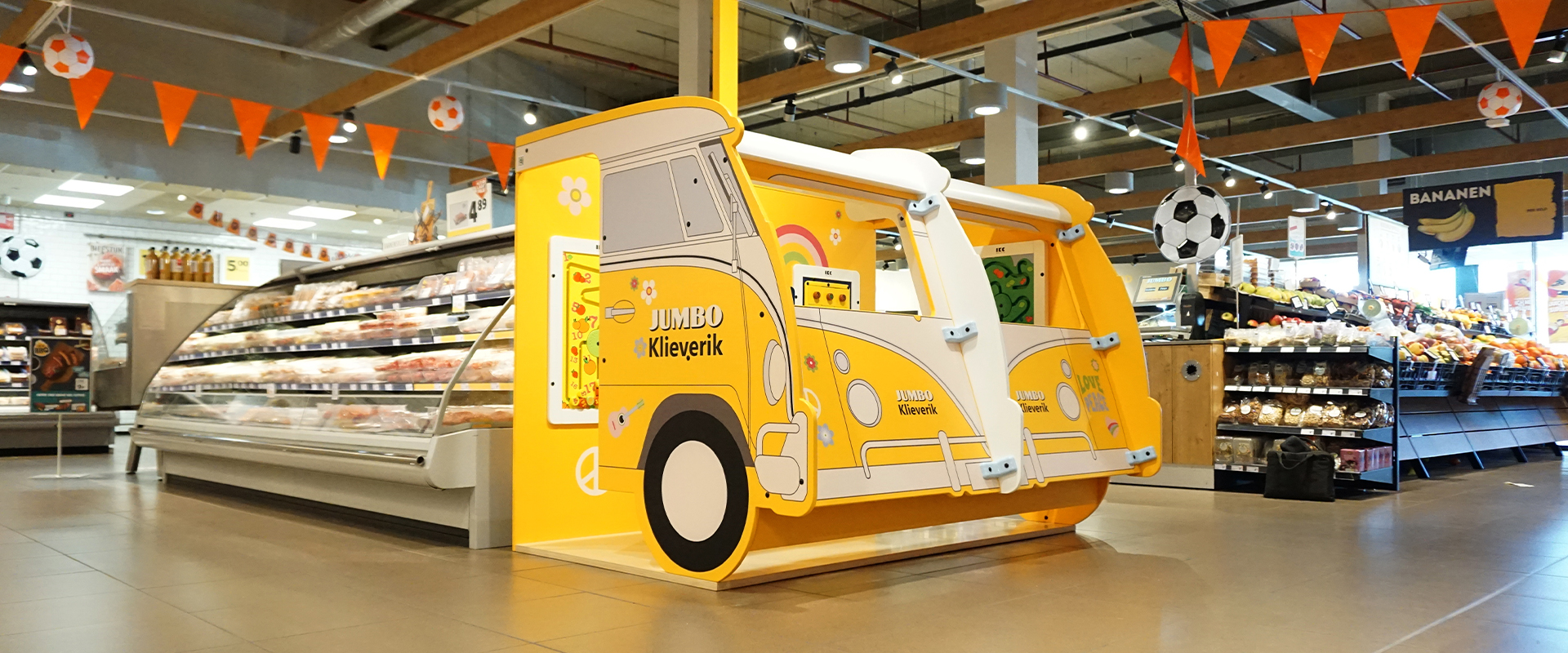 Thanks to this playbus with race games, groceries have never been this fun!
A unique, custom-made kids' corner for supermarket Jumbo!
At supermarket Jumbo Klieverik in the Netherlands, they've got a very special play corner for the children. In an
interview
, supermarket manager Dennis tells how enthusiastic everyone is about the brand new play area that IKC created for them. "A trip to and from the grocery store has never been this fun!"
The unique kids' corner shaped like a bus also has a special background story. "We asked ourselves what we would be nice idea." When Jumbo Klieverik saw the
IKC Van
, inspiration finally hit. In real life there are also fun, yellow Jumbo-themed buses - the ideal concept to turn into a kids' play corner!
This very first Jumbo playbus contains a mix of analogue and digital games for all ages. In particular, the
Delta 21 with race game
proves to be very popular with both the young and older kids. "Recently a 15-year old boy was having a go at the racing game. I asked him if he isn't a bit too old for this."
The play concept has been made to fit perfectly, ensuring that the aisle is still wide enough for people passing by: "The play bus fits exactly alongside the front side of the refrigerated displays. It doesn't stick out." Every week, the kids can endlessly enjoy themselves in this beautifully central spot while their parents can get their groceries!
Do you have specific ideas or wishes for your ideal play corner? IKC brings them to life!
Contact us
Everyone talks about it, and the kids decide where the family wants to get their groceries. You don't directly earn anything from it, but fun does make the difference!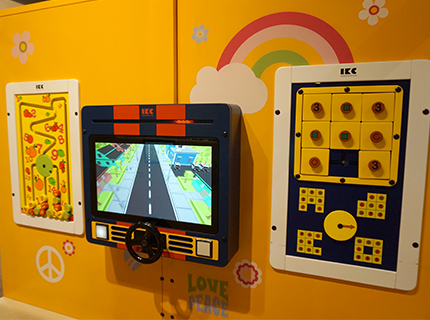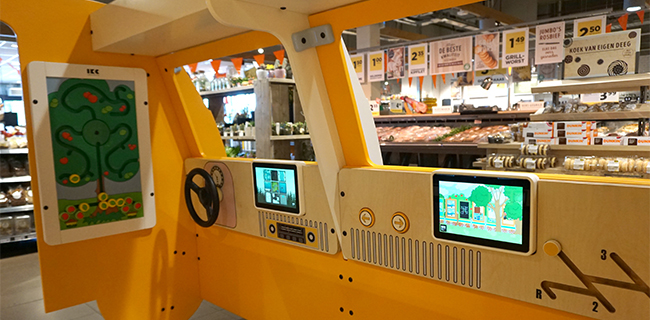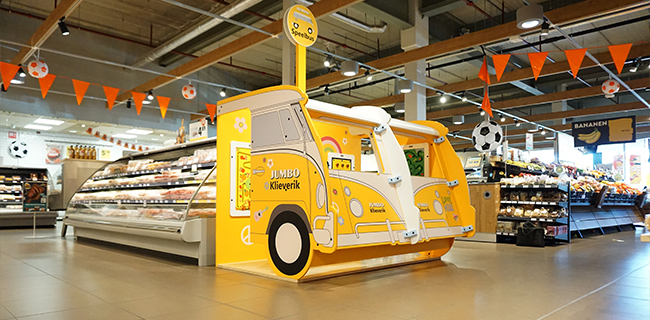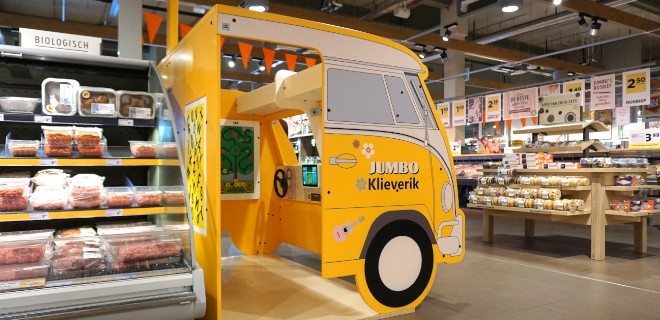 Share