TFR Travel Agency; getting your vacation off to a good start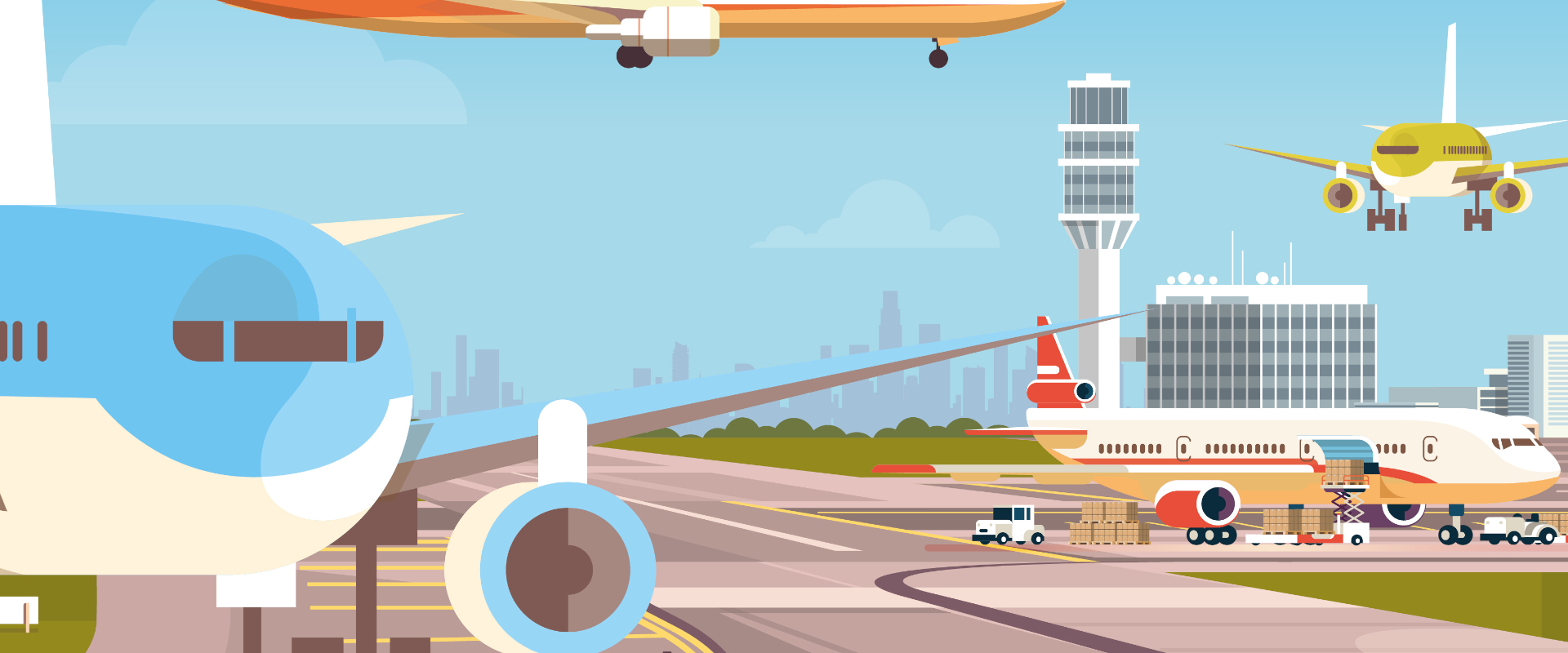 The area is designed so the youngest children, as well as older children, can play there
TFR Travel Agency; getting your vacation off to a good start
TRF Travel Agency in Lichtenfels, Germany has undergone a complete makeover and is ready for the future. The renovation did not only consider comfort for adults, but also for children. After all, they are the customers of the future. In most cases, a holiday or long trip is not booked in a few minutes. All considerations and options can be discussed calmly, because the children have a separate playroom! Soundproofed and full of play in a unique travel theme. Parents can see the children through the round window in the wall between them and the playroom. This window overlooks the area where the small children play.
Travel-themed play area
The wall is lined with special, acoustic panels to provide a soundproof effect. This allows the children to immerse themselves completely in their fantasy world, without having to consider the volume of their play. This way, parents and their children can go to the travel agency together to book the trip of their dreams without distraction.
The play area for smaller children includes a
plane
with the sorting game
Into the woods
. This game lets children guide the animals to their homes using the buttons. This way, they learn more about nature and where the different animals live. By sliding the buttons through the lanes, children's fine motor skills are also stimulated. Educational and fun! They can sit comfortably while playing on the
softplay Otto
, a soft handmade seat cushion in the shape of an otter.
Both play corners are divided by a panel dashboard on one wall and a panel with a dome on the other wall. The two play fences thus create a shared yet separate play area. The dashboard has a bench and a steering wheel, so children can start their journey towards the plane.
In the section for older children is a
32-inch Touch Table
. The software of this table is designed to allow up to four children to play a game together. Our games are language and non-violent and are for every age. Fatboy beanbags have also been installed, for a moment of rest between games.
Contact us for your customised kids' corner.
contact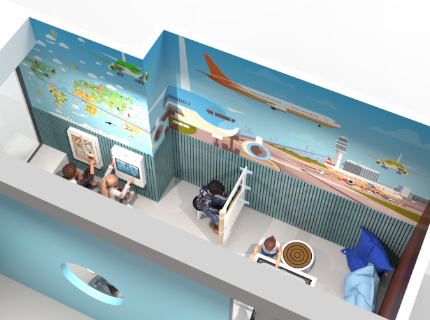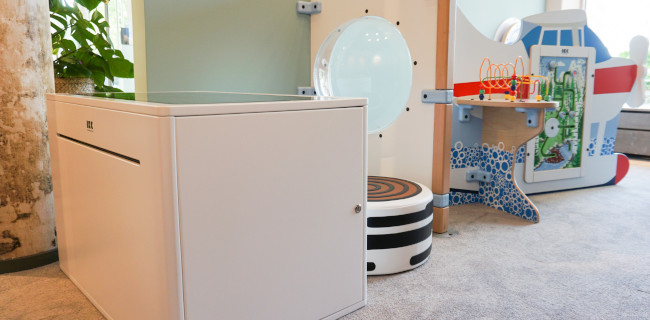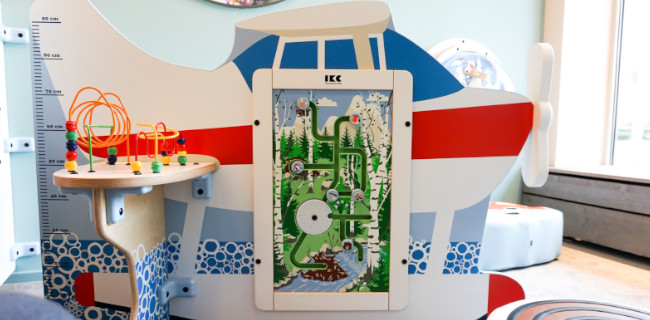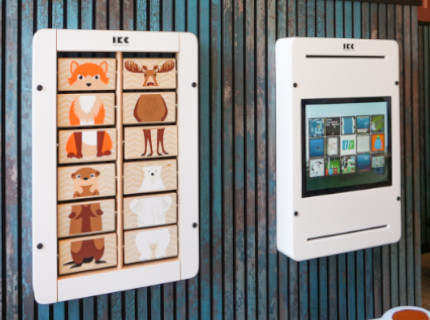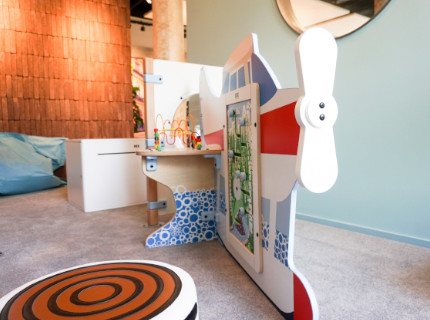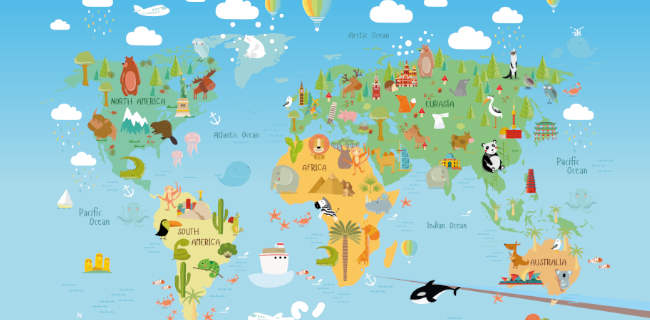 Share