STIHL invests in a play concept!

Let the games begin!
STIHL invests in a play concept!
We developed a new play concept for STIHL. A concept that fits perfectly with the image and philosophy of STIHL. 
The play concept is placed in the centre of the shop, creating a relaxed environment for families. STIHL provides a kids' corner in which children can play for about half an hour, which is necessary to provide parents with information and advice on products. The kids' corner also enhances STIHL's image and brand recognition.   
The design process 
The STIHL products inspired our designers. They incorporated this into the appearance of the play concept. The interactive screen has been changed into a workmate, the softplay has become a tree trunk and on the wall is a large tape measure so children can measure themselves.
Do you also want to create this experience in your organisation?

Contact us
'Sven, Designer at IKC: "The STIHL concept gave me all the freedom I needed to implement STIHL products and their details in the world of children.'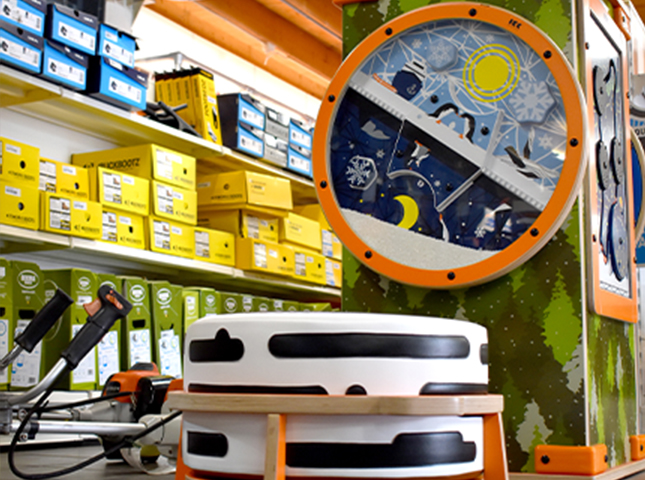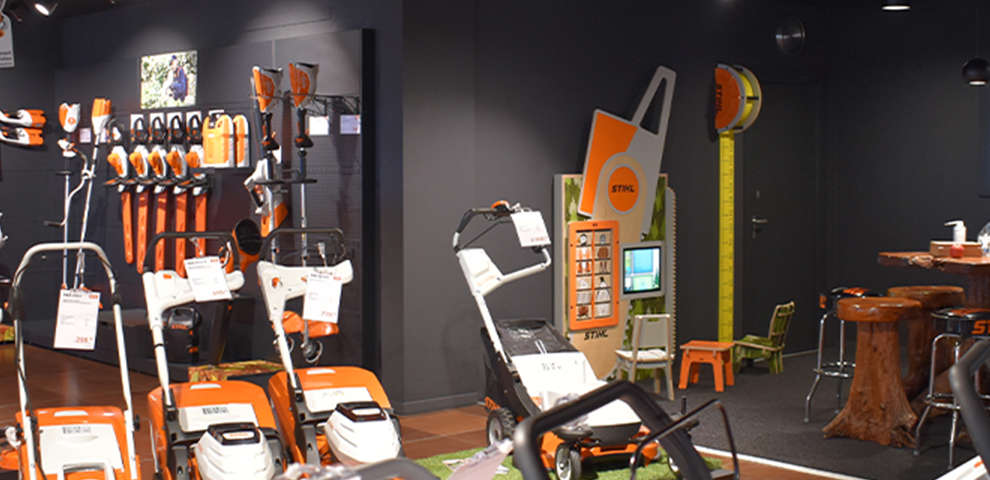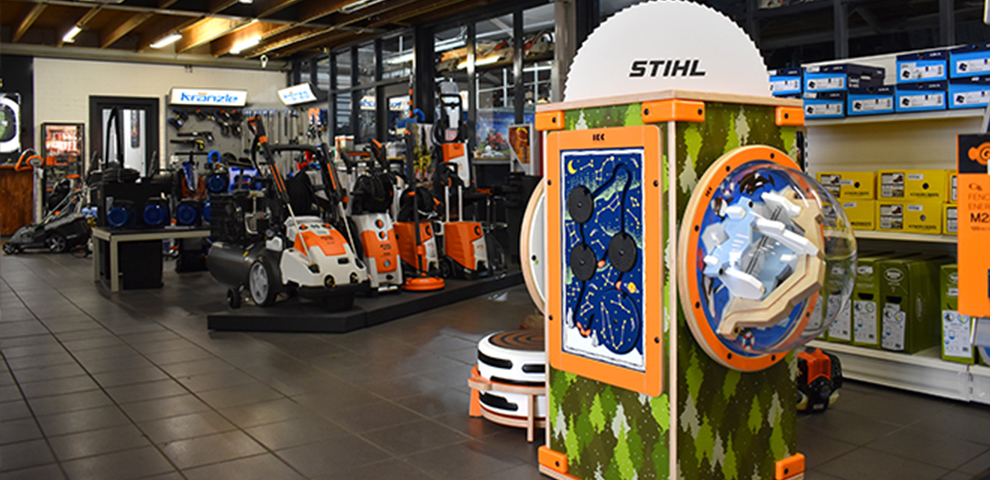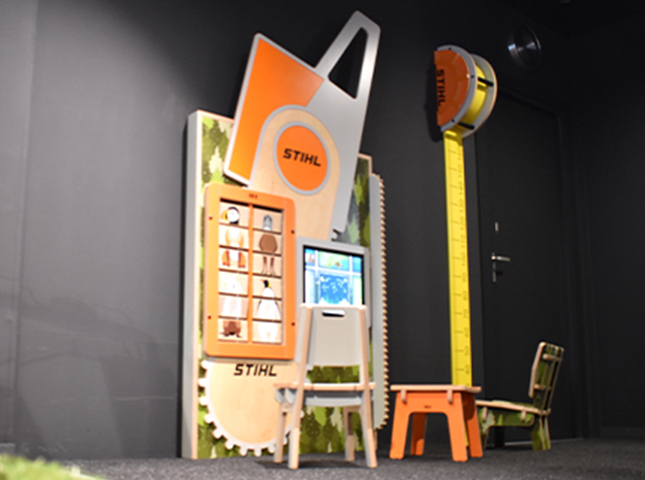 Share