A playful solution for shopping and sporting parents due the kids' corner at Glogovia Shopping Centre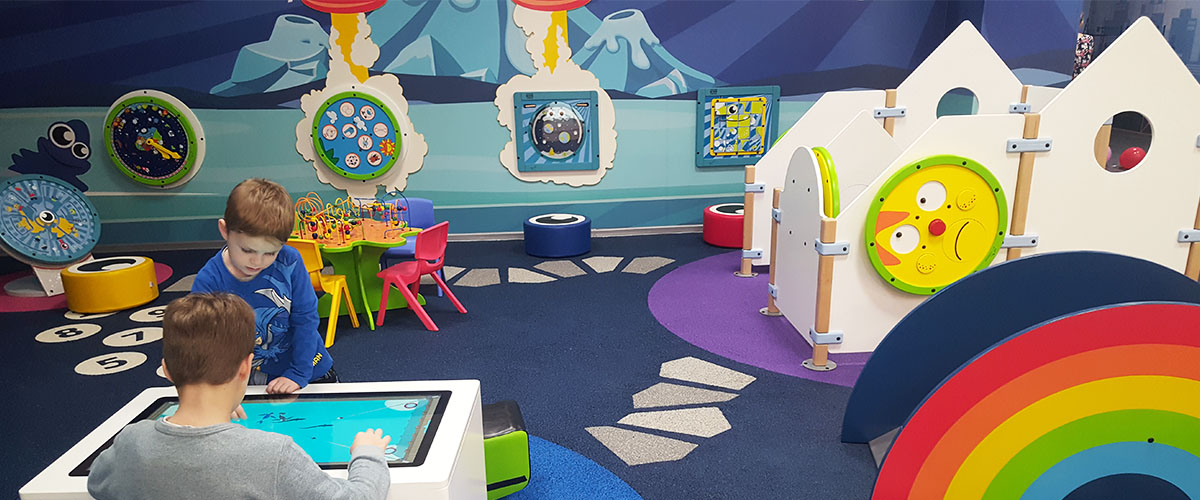 While their parents are shopping or working out in the gym, kids are having fun at Planeta Uśmiechu
A playful solution for shopping and sporting parents due the kids' corner at Glogovia Shopping Centre
In one of the unused spaces in the Galeria Glogovia shopping centre in Poland, we have installed a monster-themed play corner named "Planeta Uśmiechu". This kids' corner is located next to a gym, which enables parents to have a pleasant work out while their children are playing in a safe area. So, this strategic position of the play corner ensures that, both the gym members and the shopping public can benefit from this wondrous kids' corner.
Monstrous enjoyment in the kids' corner
The play area consists of all kinds of elements, including different wall games, an interactive touch table and a number of soft plays. The entire play corner is themed according to the IKC Monster collection, which takes de playing children on a journey through space. Due the wall and floor decoration, children will feel like they are in their own fantasy world, which stimulates their creative development.
Are you curious about the possibilities for your organisation?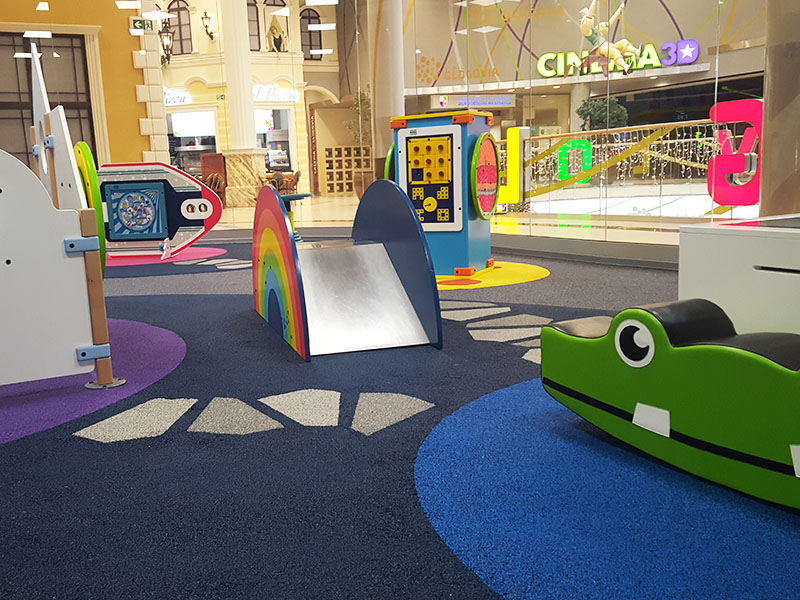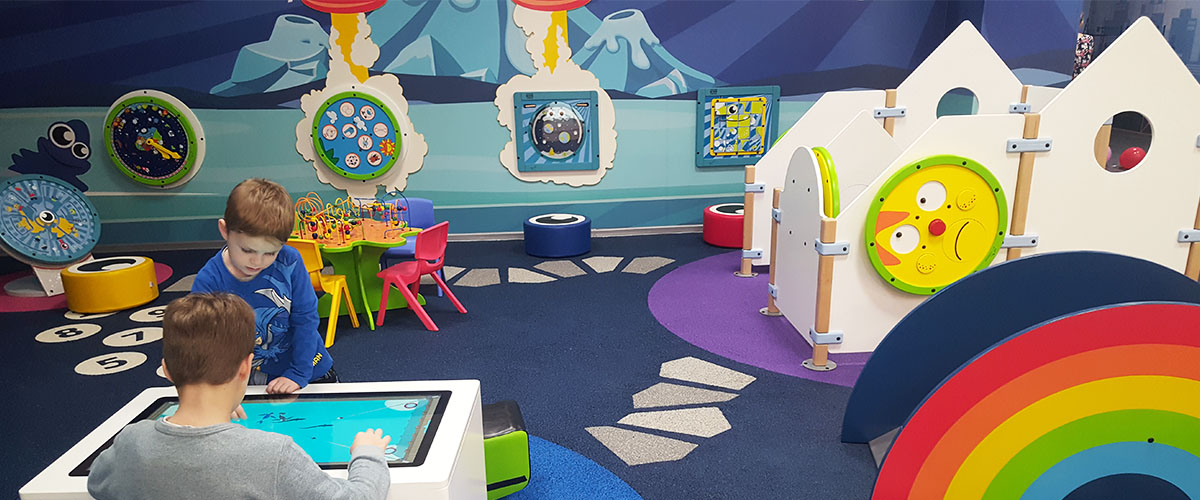 Share