VELUX turns open area under stairs into play corner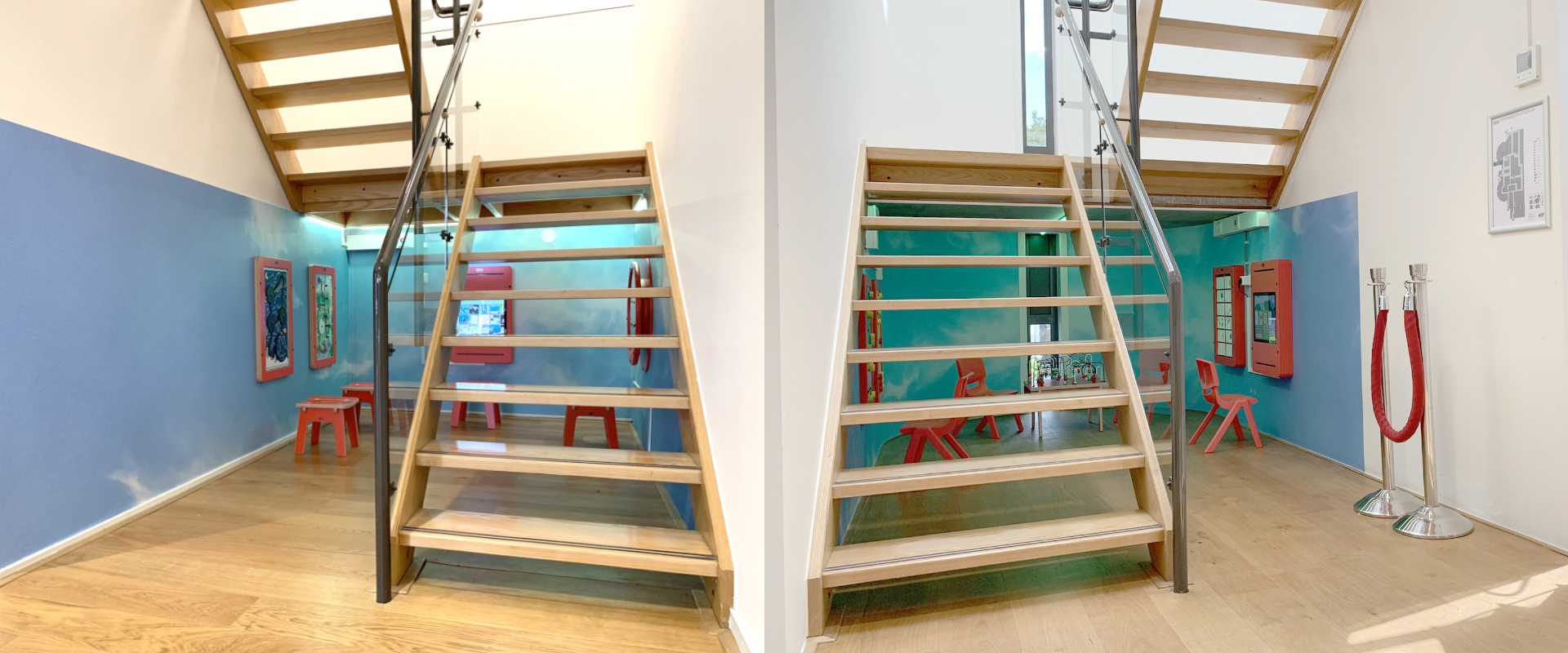 Making the best and most efficient use of space? VELUX knows all about that!
VELUX turns open area under stairs into play corner
At VELUX, we installed multiple room-efficient kids' corners under two staircases. The furniture, wall games and play systems are custom-made in VELUX's beautiful and recognisable red colour.
Upon entry, the first play corner is located in the free space under the stairs. This kids' corner is specially designed for younger children. Among other items, the beadstree table was chosen here to stimulate fine motor skills. The VELUX logo is integrated into the main menu on the custom
Delta 17 game console
. The Game Train Software was chosen, which especially allows younger children to play fun and educational games. A Memory wall game panel and other fun sorting games have also been placed here for the entertainment of the children. The educational wall games teach children to sort fruit and numbers by sliding the buttons.  
There is also a play area for slightly older children
Further down the showroom, a play corner has been created under the second staircase for the slightly older children. For example, Arctic Software is installed on the custom game console; these games are a bit more challenging. The fun and educational wall games are sorting games that can be solved using spinning wheels. A
Road Trip
was also installed, this fun and popular game allows children to move the cars via turning the wall game. The cars can travel around the world and support the development of hand and eye coordination.
At the Daylight Advice Centre, advisers have all the time they need to inform their clients, while the kids play in a play corner of their choice!
Contact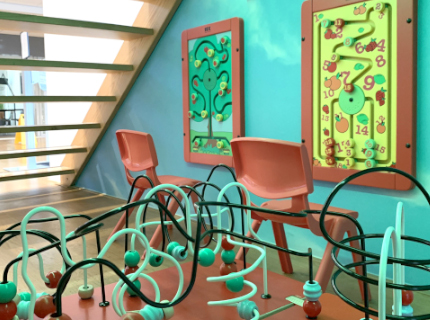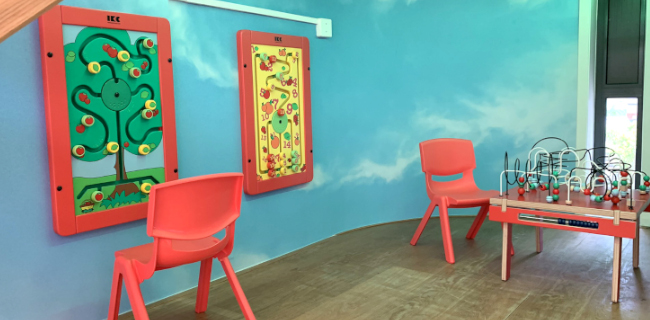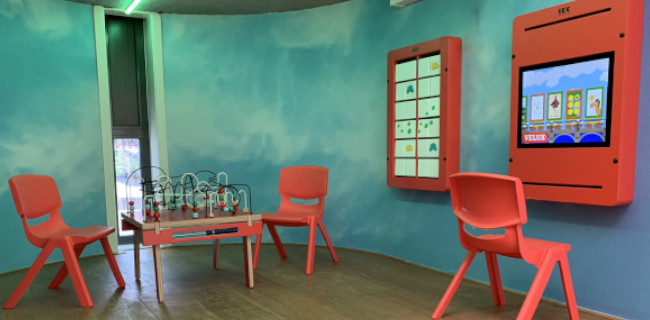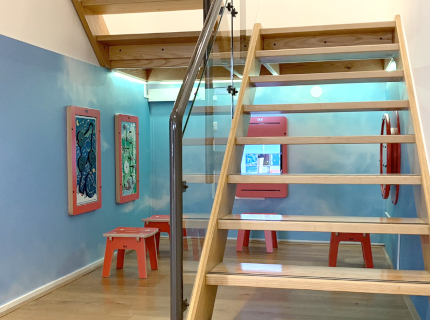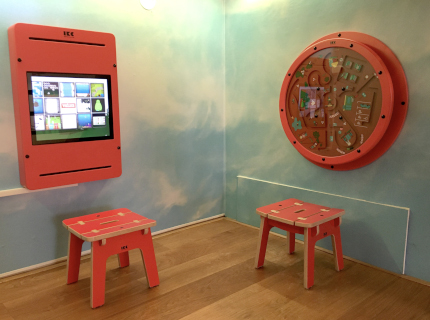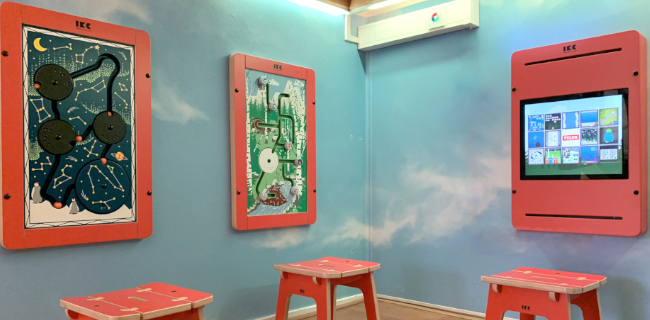 Share