Meet the popular TV duo Fien & Teun at supermarket Albert Heijn Maldegem!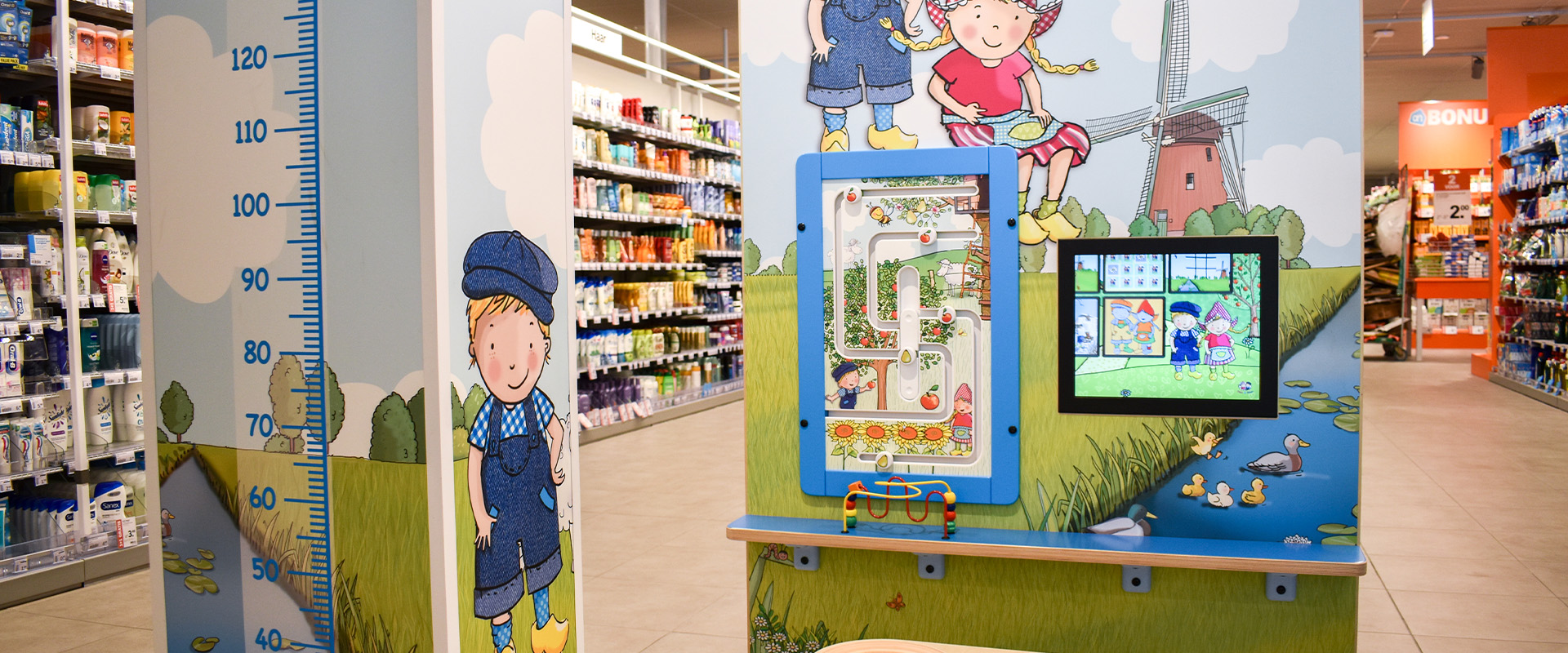 Kids can learn all about where our food comes from in this fun play corner
Meet the popular TV duo Fien & Teun at supermarket Albert Heijn Maldegem!
Although IKC has been a proud partner of large supermarket chain Albert Heijn and has designed a special AH play corner for their stores, this particular establishment in Maldegem, Belgium has an extraordinary surprise for the kids.
Because supermarket manager Nick Rogmans wanted a unique, custom-made play corner for the children who come visit his store, our IKC Design team took on the challenge to work out a few ideas. What started as a design with the distinctive Albert Heijn hamster mascots, has turned into a very surprising and unexpected theme thanks to some special connections in the manager's network: the popular TV duo
Fien & Teun
!
These two happy farm kids, brought to life by Van Hoorne KIDS TV, take the children on an adventure to the countryside. There they learn all about the Dutch farm life, the farm animals, nature, where our food comes from and all kinds of interesting questions that kids surely ask themselves.
After we got special permission from the creators of Fien & Teun, we've designed this special kids' corner within a fitting farm life theme. We've transformed our
Apple Pie Factory wall game
into a special Fien & Teun game where children can learn how to sort apples and pears. Additionally, there is also a modern,
interactive touch screen
with all kinds of fun minigames where you'll also find Fien, Teun and their animal friends.
To bring the play corner to life even more, the nearest pillar has been covered in special wallcoverings with Teun on it, as well as a stadiometer so kids can see how much they've grown every time they come back to the supermarket.
Getting groceries has never been this fun!
Just like this play corner, we can incorporate any desired theme or design you have in mind. For questions and information, feel free to contact us.
Contact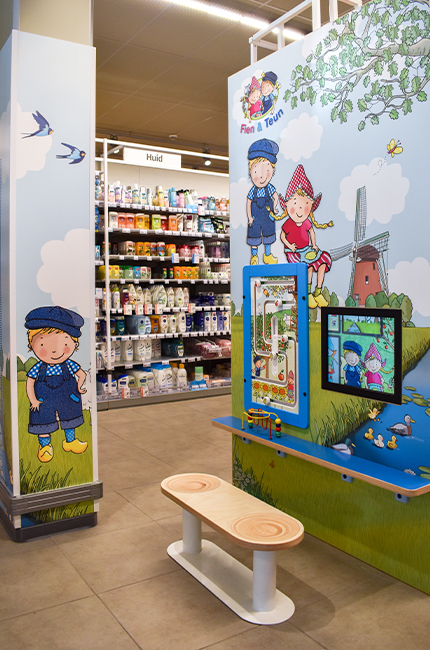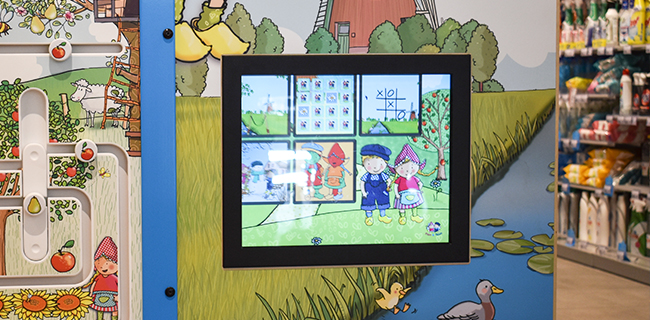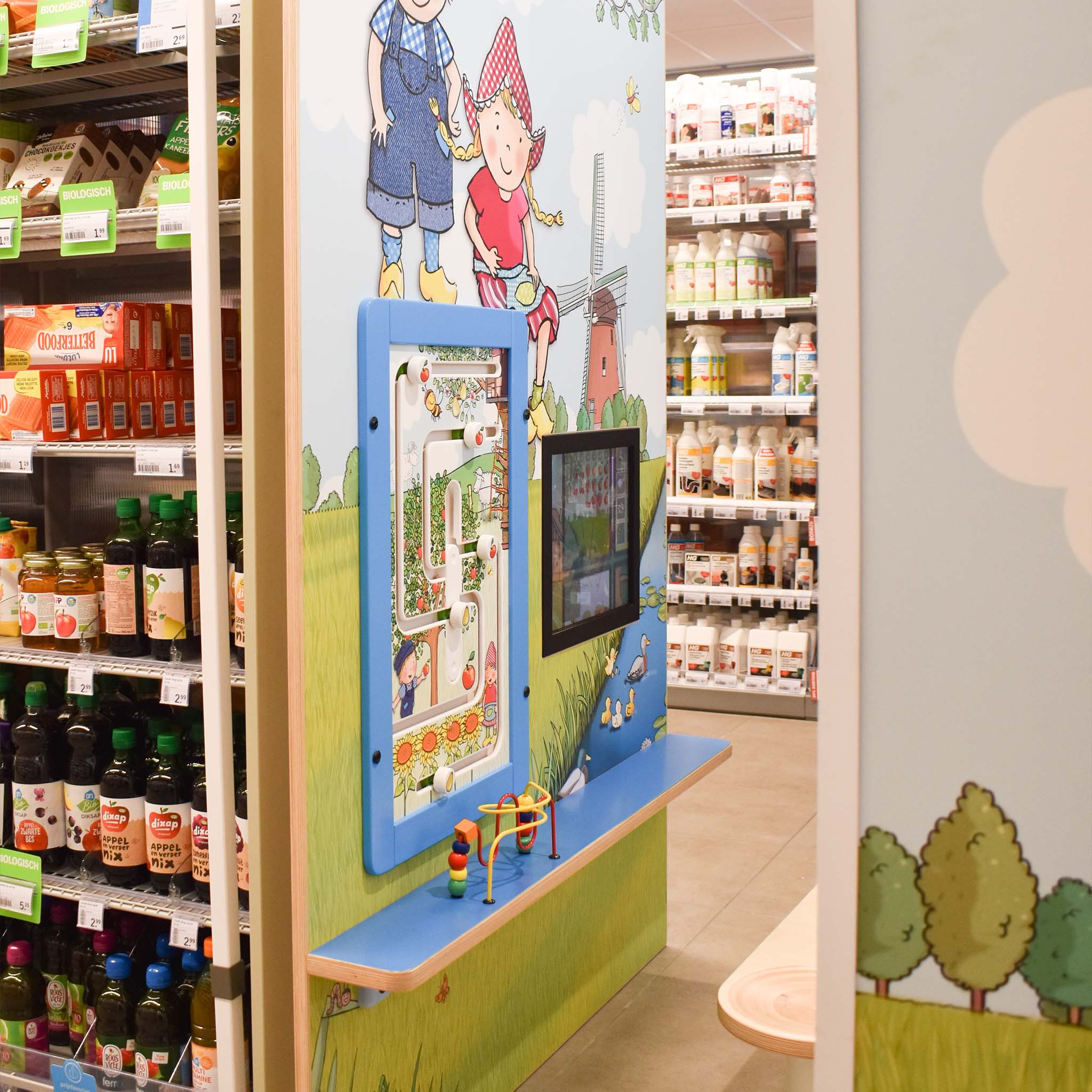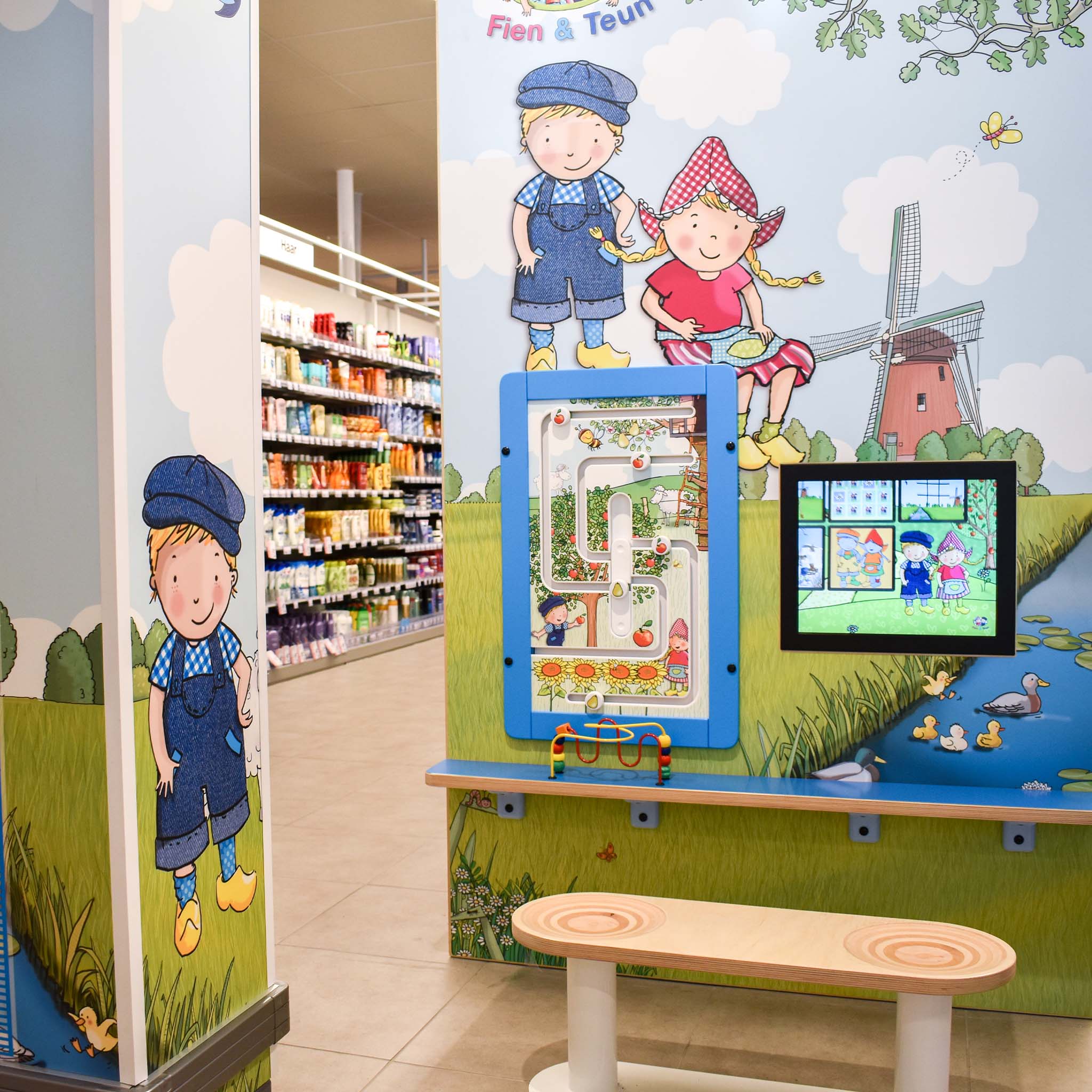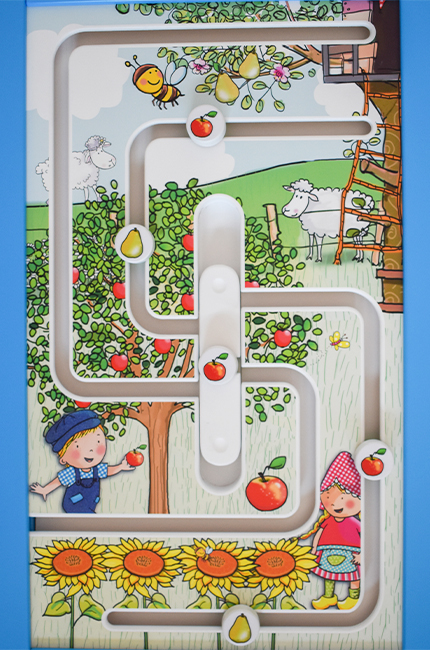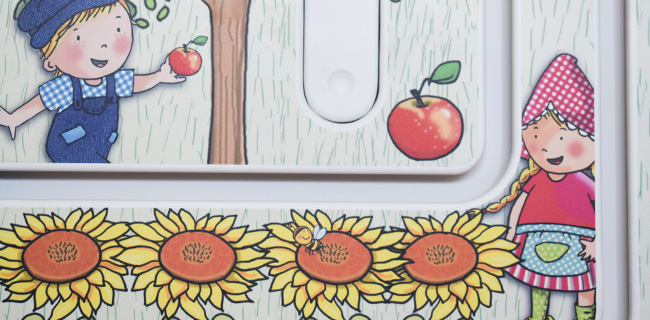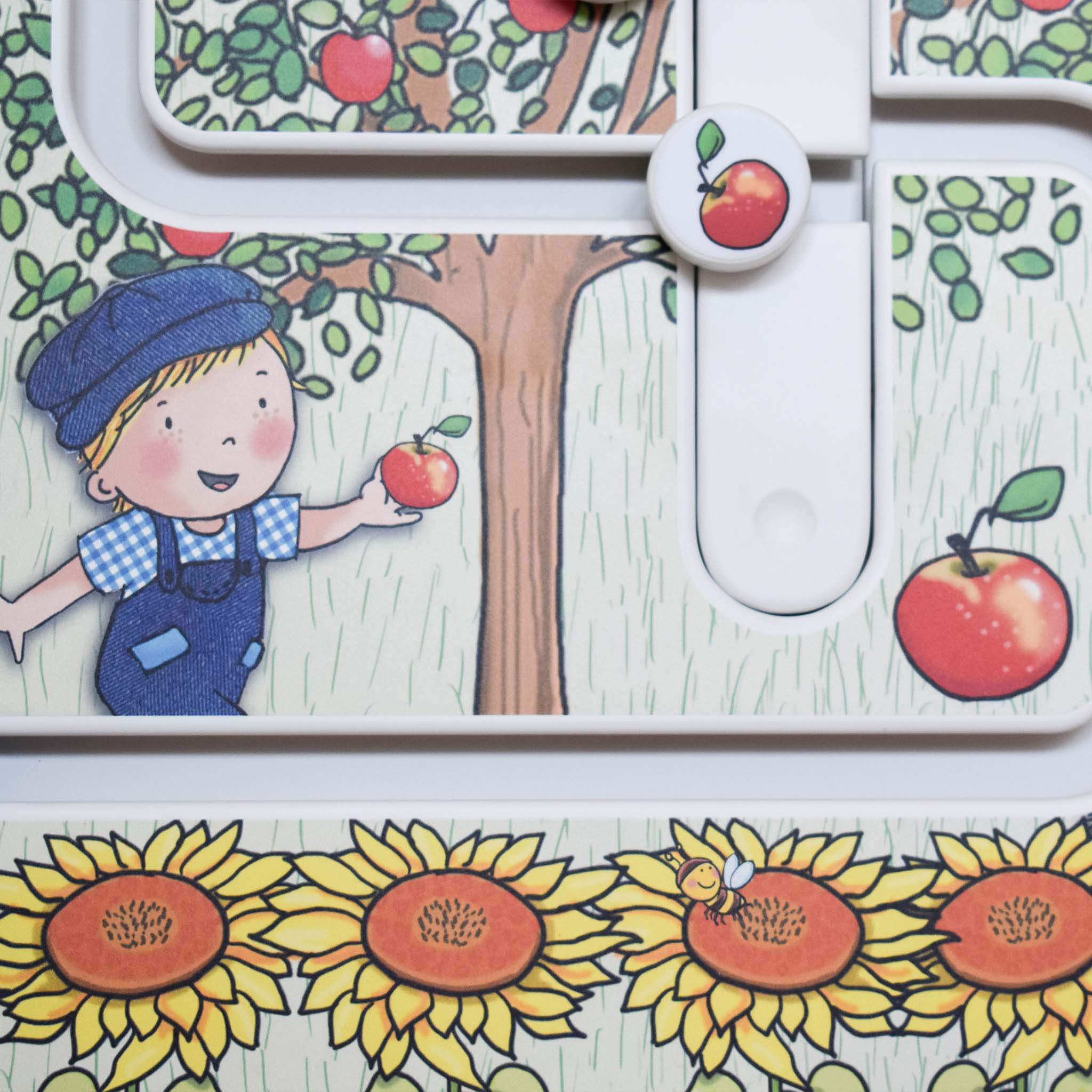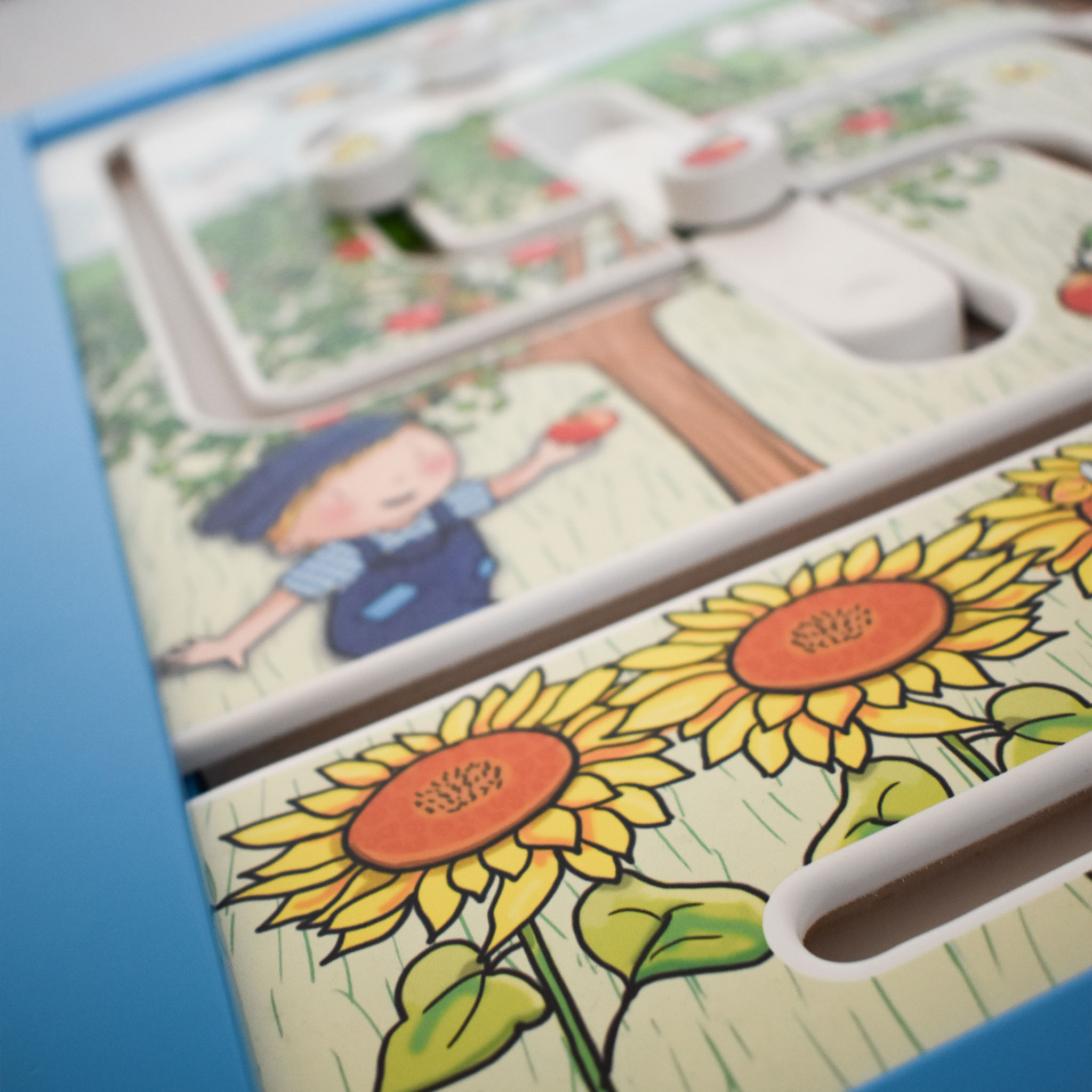 Share