Kids village- the new kids' corner at Home center Wolvega

From bead tables to cinema - fun for everyone
Kids village- the new kids' corner at Home center Wolvega
Home center Wolvega is a large home decoration store, where visitors can go for all their furnishing and decoration needs. In addition to shopping, visitors also come here for the enjoyable retail experience and to become inspired. A visit to this mall can take a few hours, this is fun for the adults, but in the meantime it also helps if the children can enjoy themselves.
The new Kids village, as the Home center calls the play area, replaces the existing indoor playground that was next to the restaurant. Home center Wolvega wanted to expand this restaurant, therefore they had to move the old play area. 
From experience, the Home center knew the advantages of a good play corner, they therefore took this opportunity to not only move the play area, but also to extend it. They requested IKC to design and install an entirely  new space.
Home center Wolvega wanted a new Kids village with a modern look and play value for children of all ages. The Kids village offers a combination of active and passive play, with an area for parents to relax and sit with their children or to keep an eye on their little ones.
A kids' corner with wall games and interactive play systems
The Kids village contains bead tables, wall games, interactive touch screens and two cinemas. Parts of the previous play area have also been integrated into this new concept.
The theme of the kids' corner extends into a challenging, shock-absorbing EPDM floor with climb and jump elements. Near the entrance of the kids' corner, there is a play area for the little ones, where parents can also sit and watch. The centre of the space is where kids can actively play and run around safely. This part contains a play bridge, hopscotch path and other EPDM play elements. 
One side of the kids' corner has been transformed into an interactive play area. Here, children can play with two 43 inch touch tables and five interactive play panels for on the wall. A perfect set up for the little ones, but also for children up to 14 years old.
Are you interested in the possibilities and advantages of a kids corner for your Retail organisation?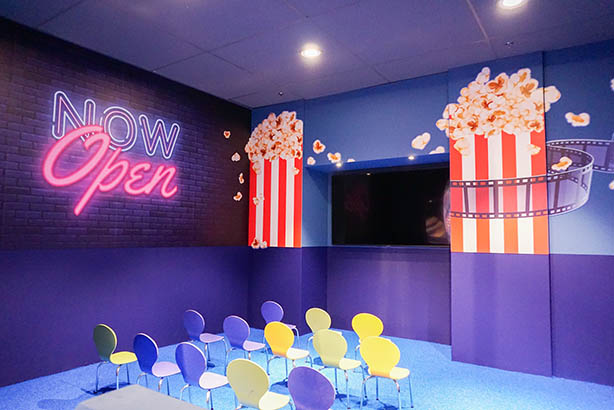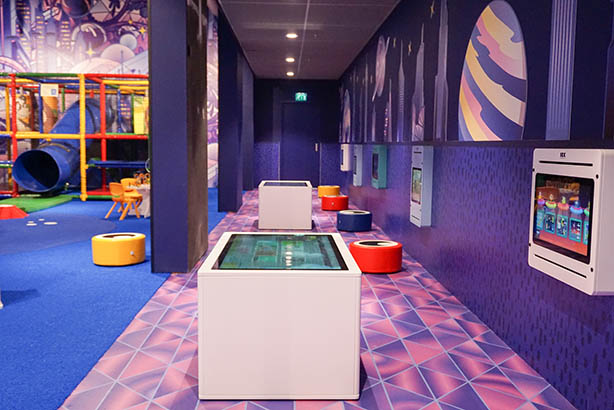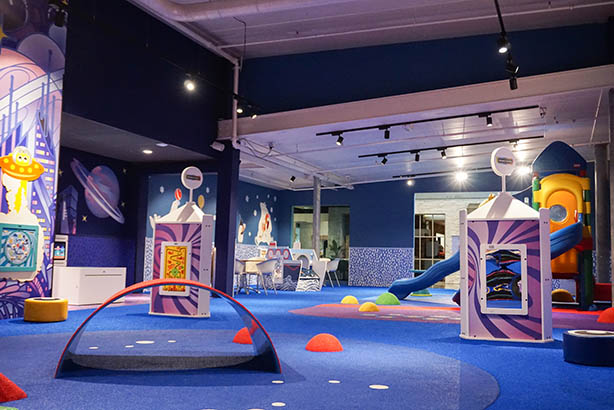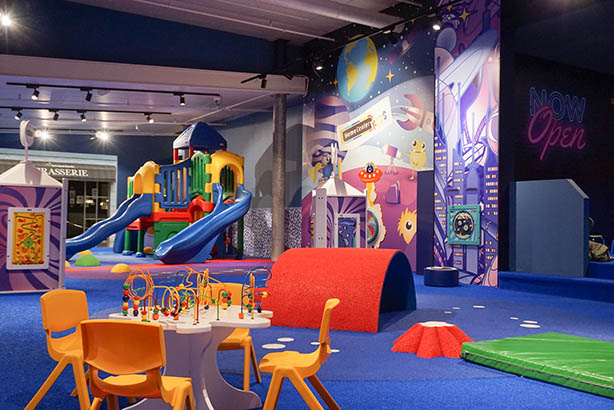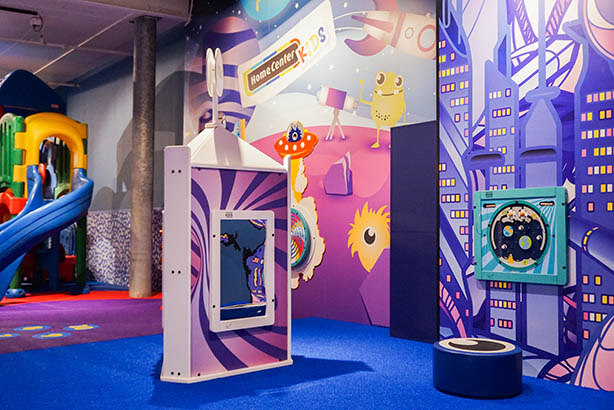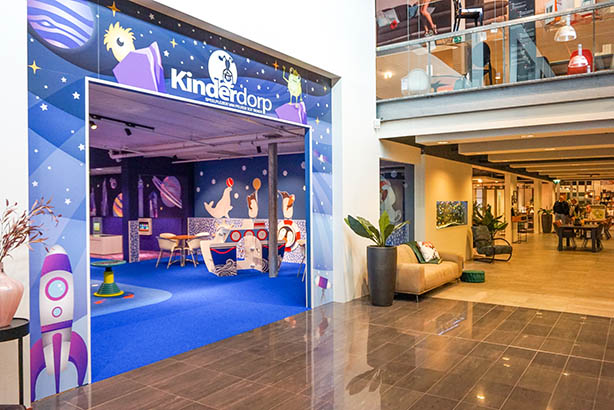 Share