The kids' corner creates a pleasant shopping experience within the Lueb + Wolters DIY store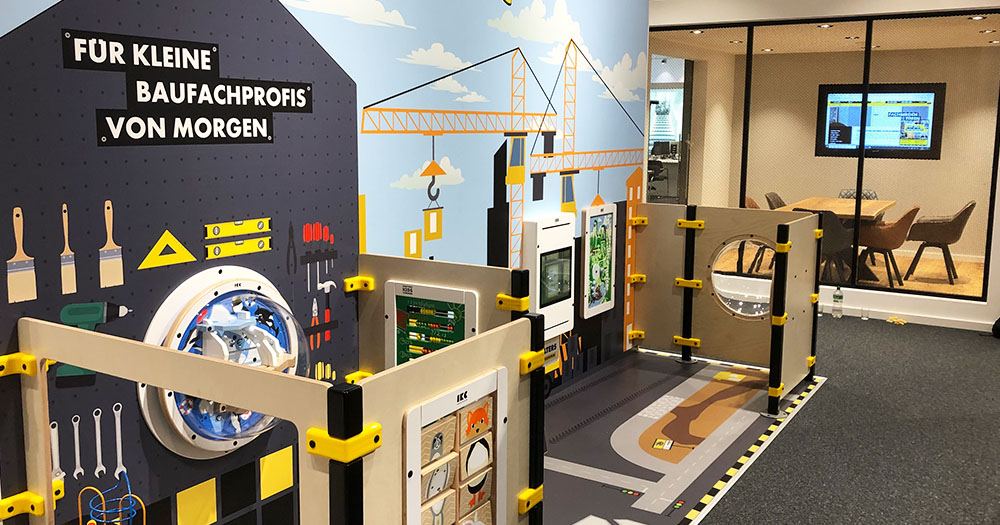 A mini hardware store for the small construction professionals of tomorrow
The kids' corner creates a pleasant shopping experience within the Lueb + Wolters DIY store
In this miniature hardware store in the middle of the Lueb + Wolters DIY-store, the young construction professionals of the future can enjoy themselves with wall games and interactive play systems. 
We installed a custom kids' corner that is entirely in line with Lueb & Wolters' wishes, which results in a play corner that perfectly fits the company style and the interior of the hardware store.
Thanks to the great memories children create while playing in the hardware store, they will build a positive association with the organisation from an early age. This will make it more likely for them to come back when they are older. The playing children of today, are your customers of the future.
The benefits of a kids' corner in your DIY store
A play corner in your retail store gives children a safe place to learn and discover. While they have a pleasant time enjoying themselves, their parents can focus on your products and advice. Therefore, the return on investment for a IKC kids' corner is guaranteed.
Would you like to discover the advantages within your branch?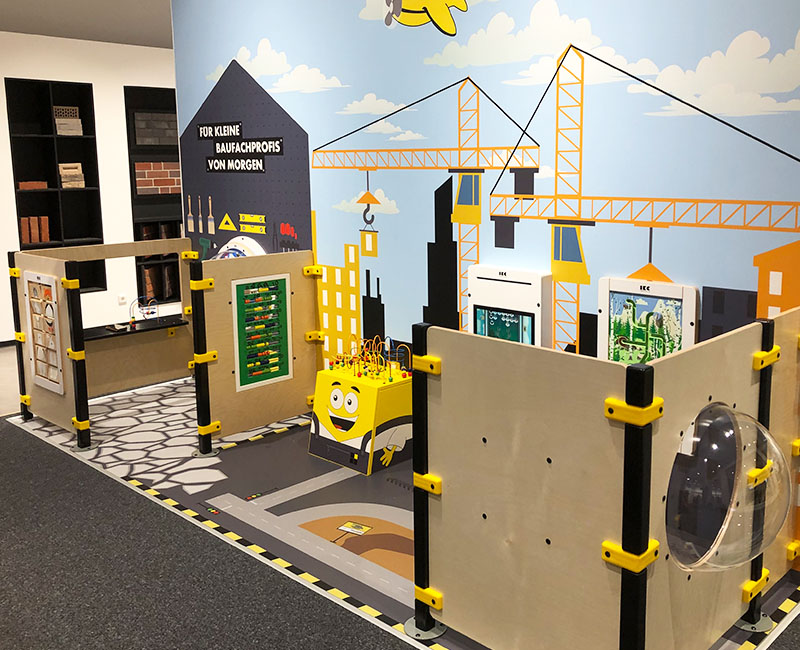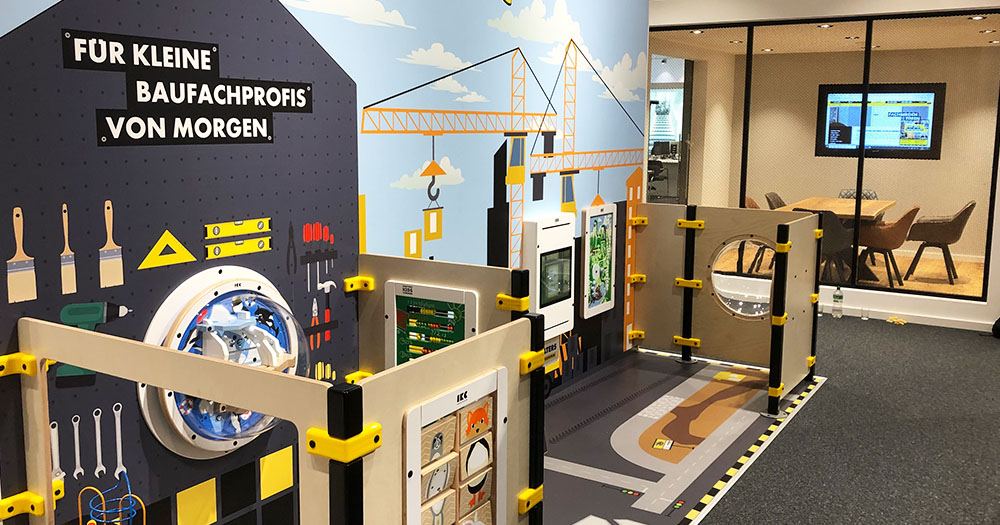 Share