Integrated kids' corners for Retail chain HEMA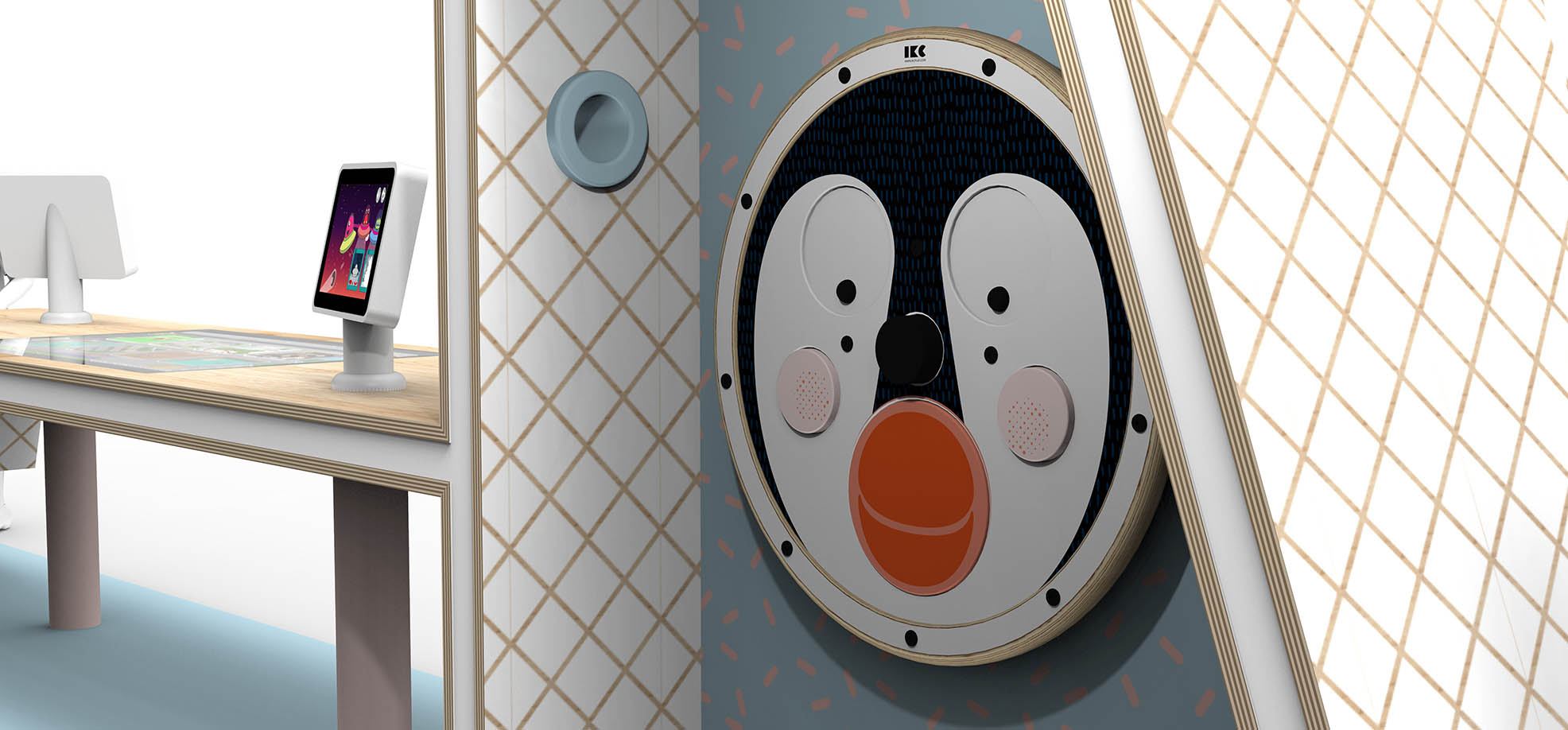 Play value tailored to the store layout
Integrated kids' corners for Retail chain HEMA
The instore concept IKC has designed for HEMA matches to the standard shelf size that is used in the stores. This enables shop owners to place the play corner without having to make many changes to the current layout of the shop. This efficient concept minimises the loss of sales space.
The various HEMA play concepts
The small concept is a 10 Inch touchscreen with customized HEMA software. This interactive play system fits into the makeup display at any HEMA store, making it possible to add play value without losing precious floor space. Mothers will have the opportunity to browse through the assortment for the perfect colour, while the children can play one of the 13 custom games.
The large play concept is tailored to the standard shelve size of every HEMA store. This all-in-one play solution offers a lot of play value with interactive touchscreens and wall games, allowing more children to enjoy themselves for a longer period of time.
Would you like to know more about the HEMA's kids' corners? Read the news article here.
Are you also looking for the perfect kids' corner for your organisation?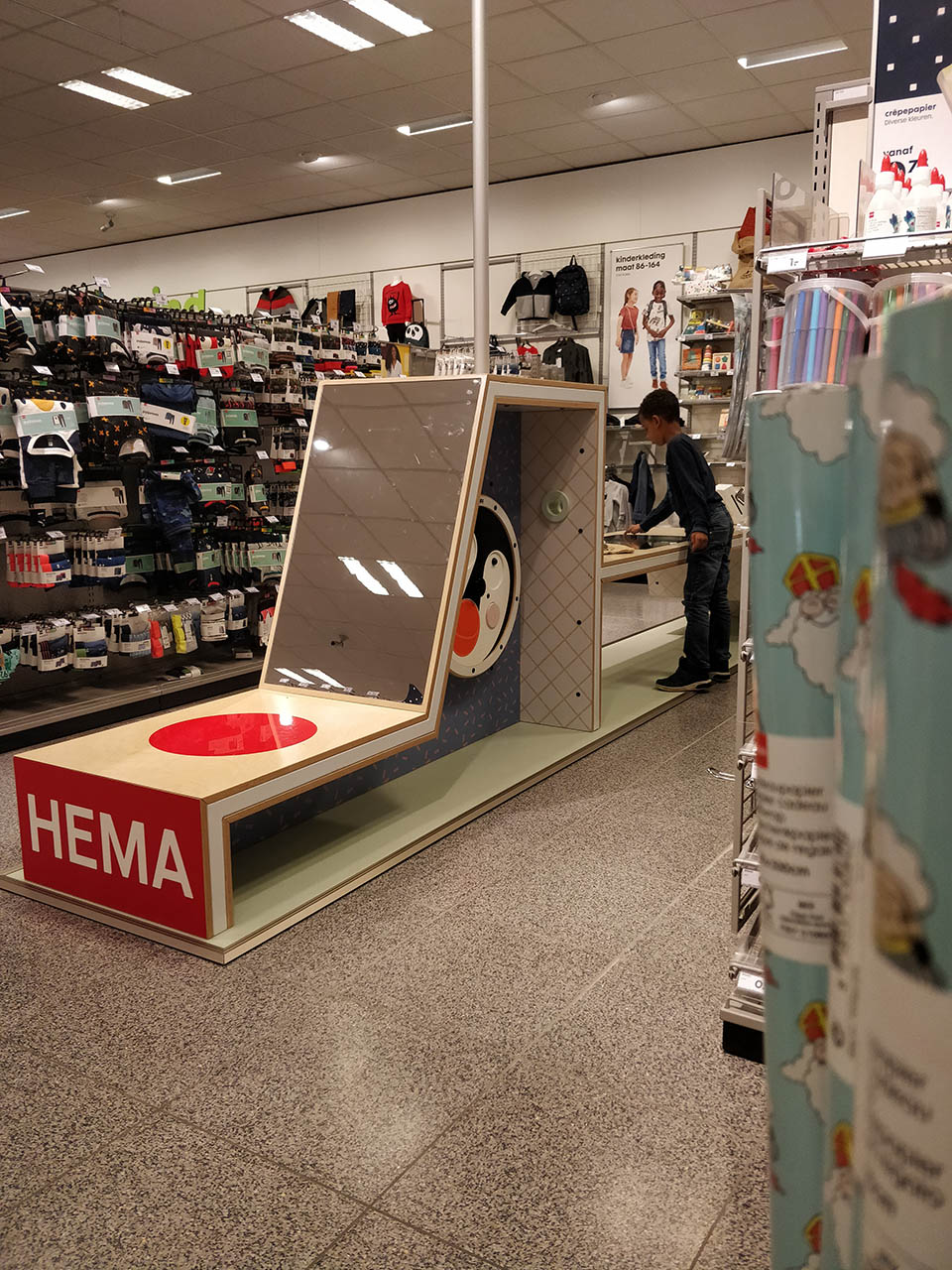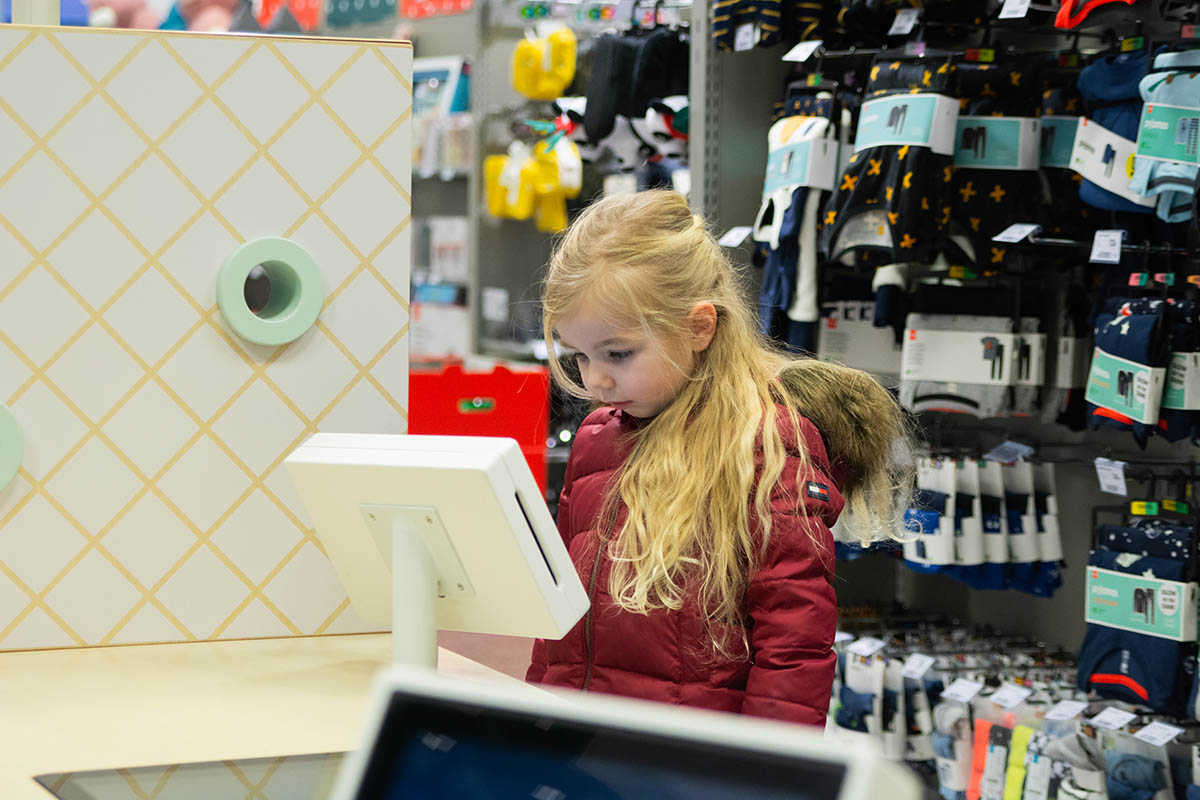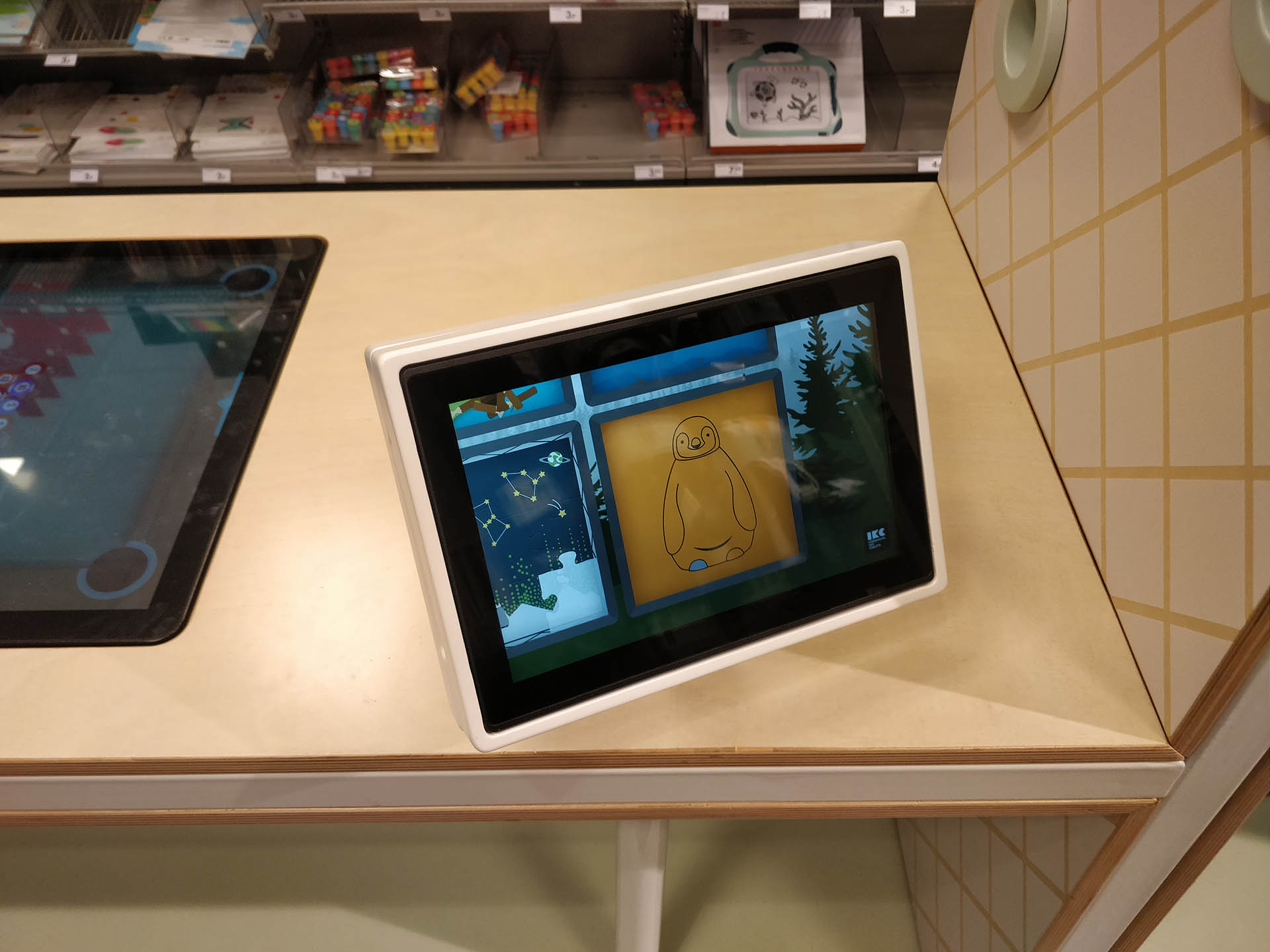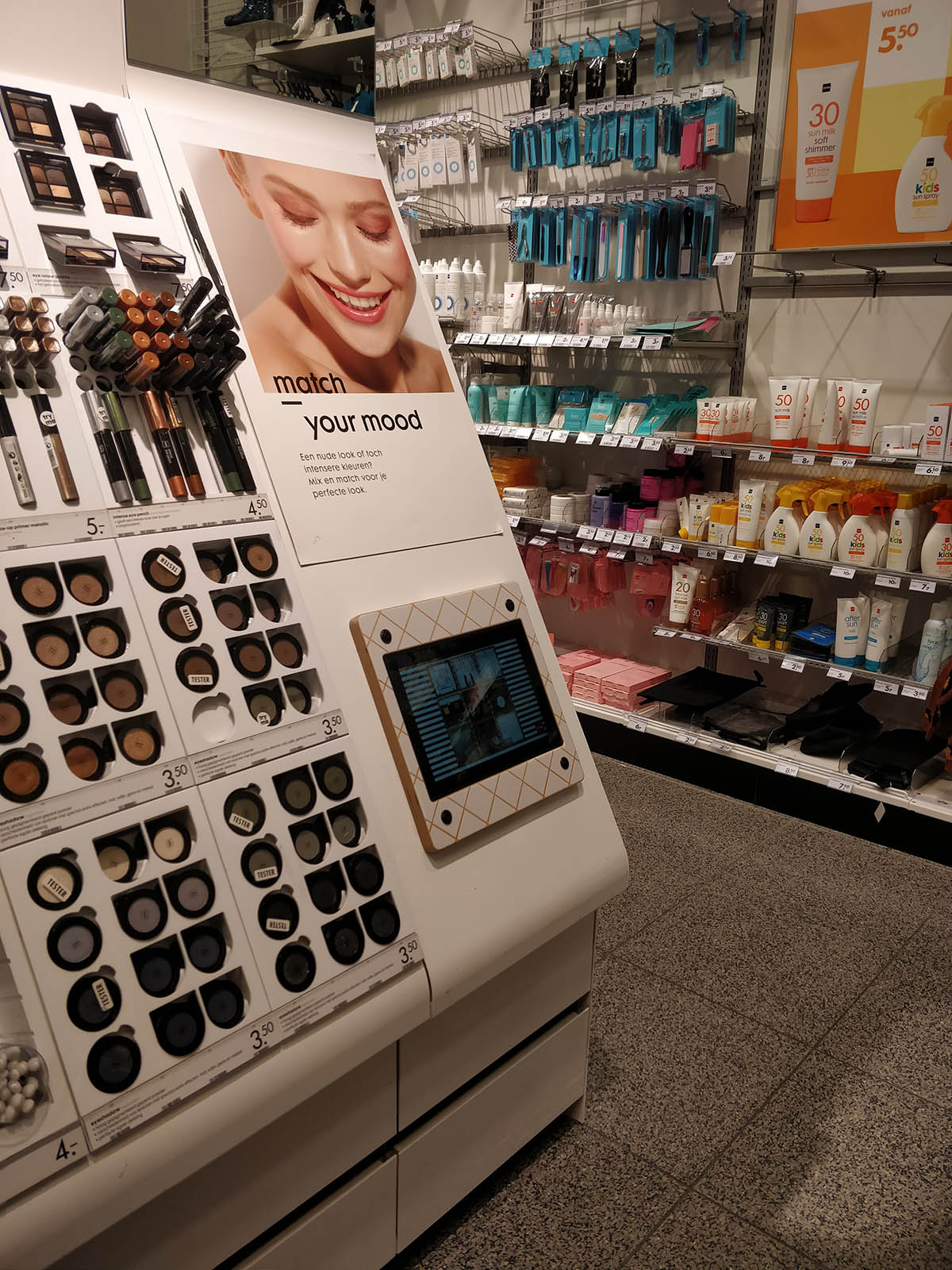 Share