IKC play value in the Albert Heijn store layout

More focus on your products with the help of a kids corner
IKC play value in the Albert Heijn store layout
IKC has been part of Albert Heijn's formula for many years. They include the custom kids corner in each new and renovated supermarket. The Albert Heijn play corner includes our Crazy mirror wall game and a 17 inch interactive touch screen with custom Albert Heijn supermarket software.
Benefits of a kids' corner in your supermarket
By adding a play corner to your supermarket, you will provide a welcome distraction for the children and this allows parents and other customers to focus on all the products you offer in the supermarket. Interested?
Mothers prefer to come to us for grocery shopping because they can take their children with them.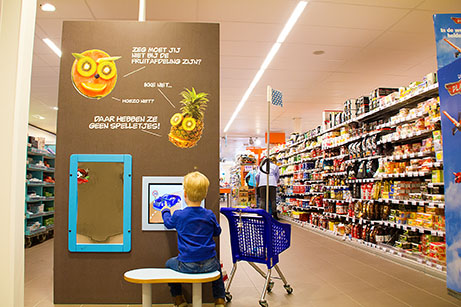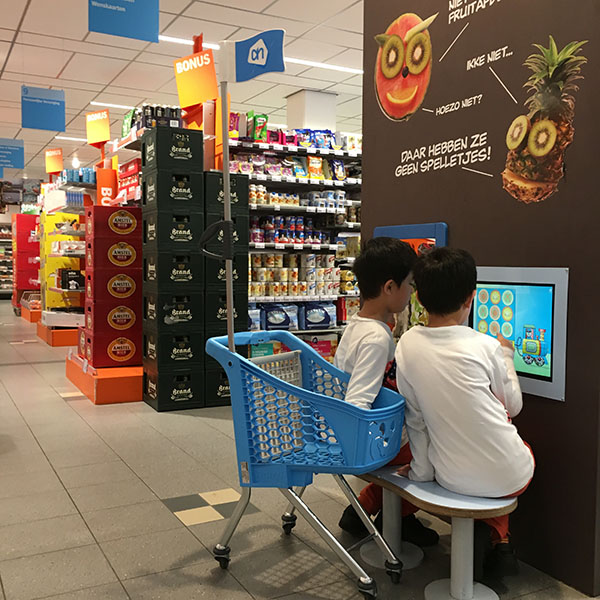 Share