A high brand experience with a custom kids' corner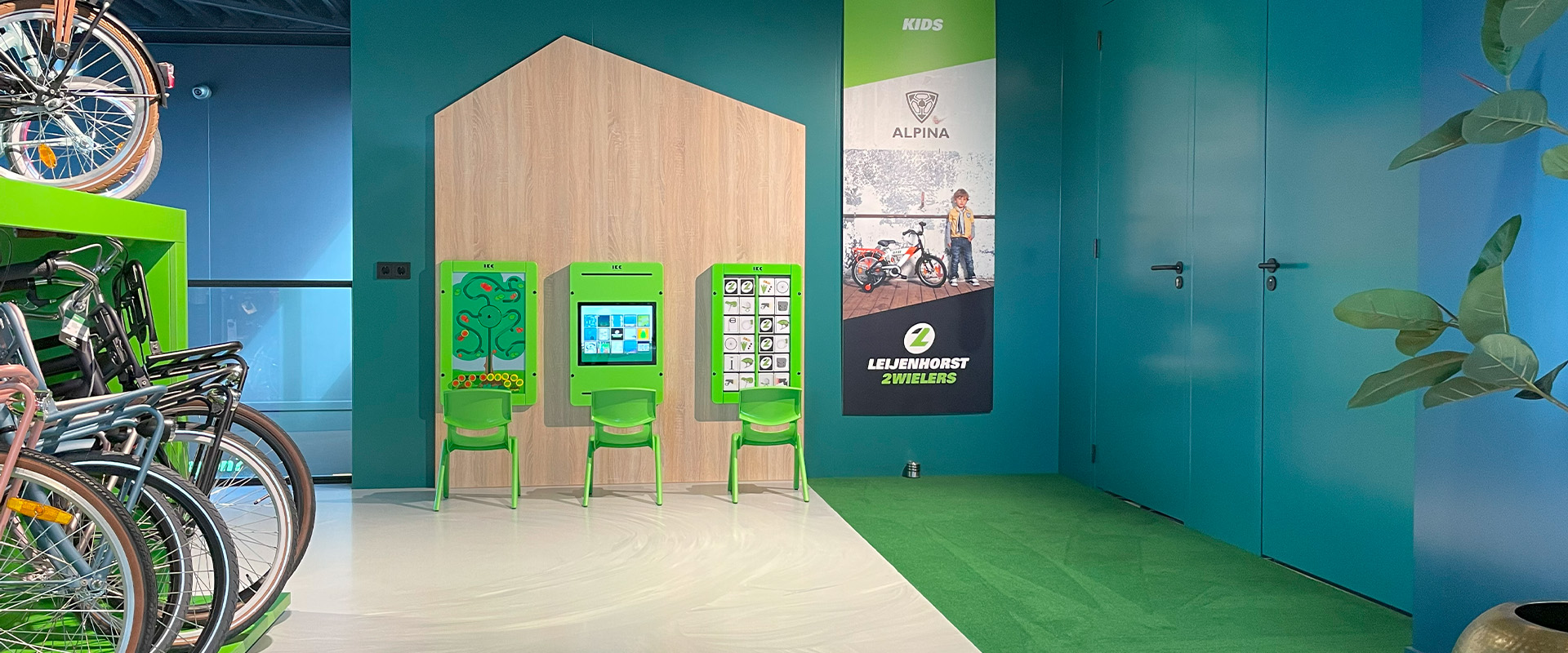 More time for high-quality advice with a kids' corner
A high brand experience with a custom kids' corner
We realised this custom kids' corner at Leijenhorst Tweewielers. The wall games were all made in the company colours. This creates a higher brand perception and fits perfectly into the interior.  
The games in the kids' corner
A custom Memory has been installed with the company logo on the back of the blocks. The blocks that the children can match show different bicycle-related products. This way, children also learn more about bicycle parts. A Delta 17 is placed in the middle. The menu also features the company logo in the centre. This also fits perfectly into the interior. With its green colour, the Sorting Tree matches Leijenhorst's colours perfectly. With this wall game, children learn to sort in a fun way.  
The motivation for the kids' corner
The reason for adding a kids' corner is quite logical, according to Erik van Leijenhorst: "Besides delivering quality, our aim is to serve the whole family with a bike. On the first floor, we give substance to this with the range of children's bikes."
"When children are having fun, it creates more quality time with customers who want quality advice. Having a kids' corner is very important in this day and age. There is a lot involved in buying e-bikes, for example, so this is something we like to focus on." Aldus Erik.
See an impression of the kids' corner below.
Want to know more about the possibilities for a children's play area? Feel free to contact us.
Contact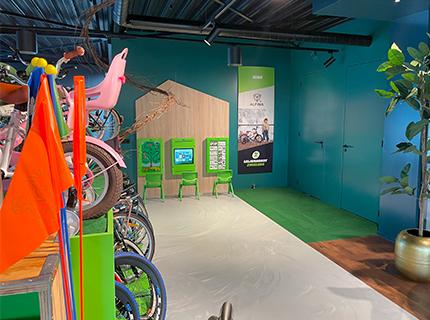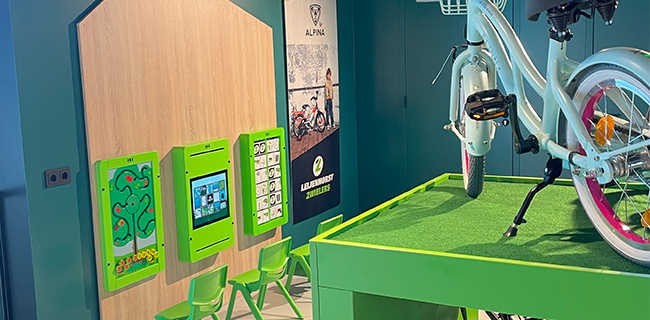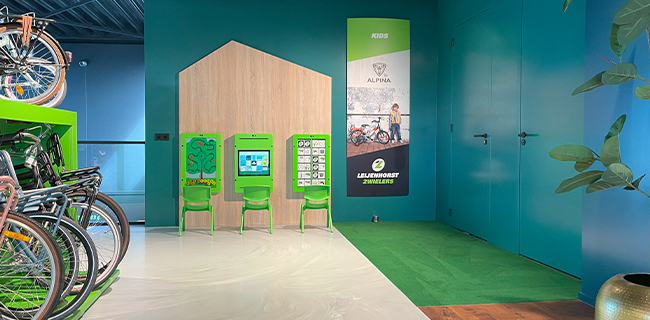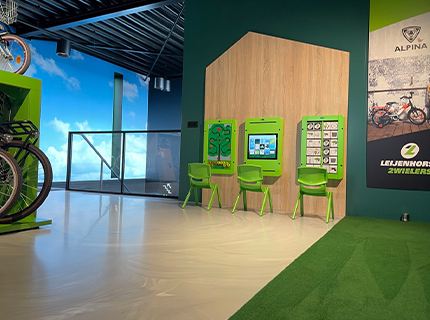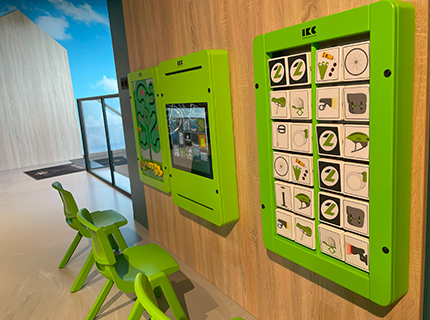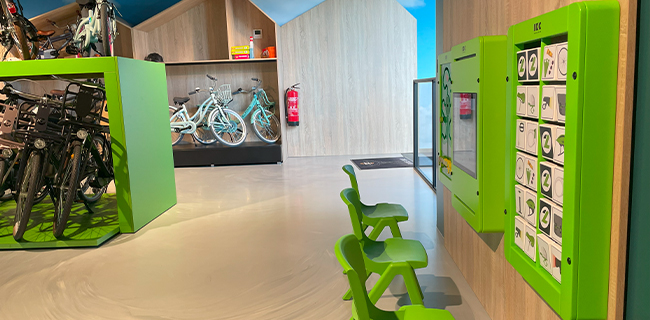 Share