HEMA influences brand experience with a kids' corner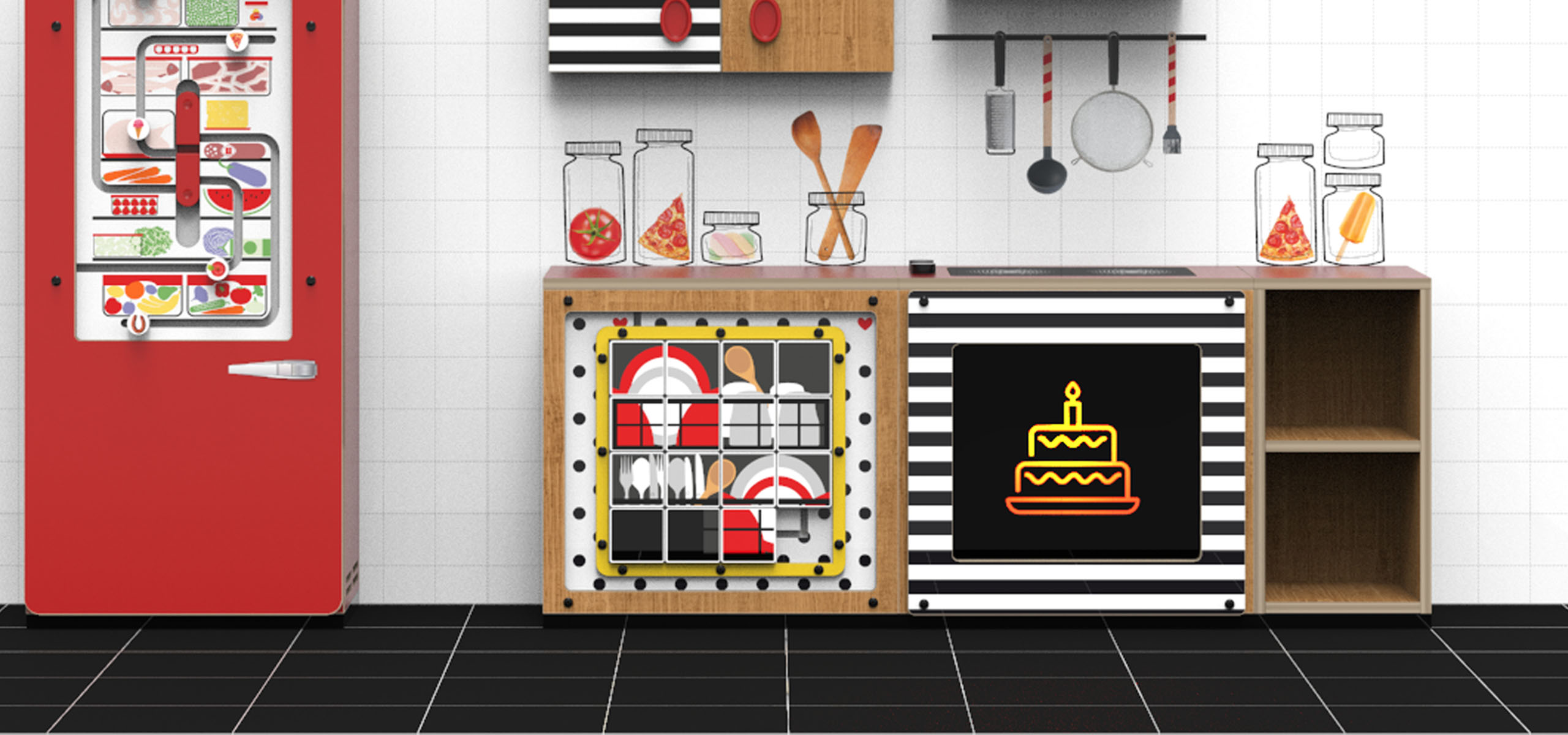 A fun playing experience improves customer loyalty
HEMA influences brand experience with a kids' corner
HEMA is influencing the brand experience of their youngest visitors in a positive way, by matching the theme of the new play kitchen with the look and feel of their instore restaurants. By offering the children a great playing experience, they improve customer loyalty. Both for children - through fun - and for parents, because they know that their children enjoy themselves at the HEMA.
Would you like to know more about the HEMA kids' corners? Read the news article here.
A kids' corner in your own corporate style
The play concept consists of multiple modules that can be mixed and matched to create a play corner of any size. For example, parts of the play kitchen are equipped with a wall game or interactive touchscreen and they can be combined as desired. Both the wall game and the software have been customized to suit the HEMA branding.
Would you like to add play value to your shop?
Great memories of playing and fun can improve the customer loyalty.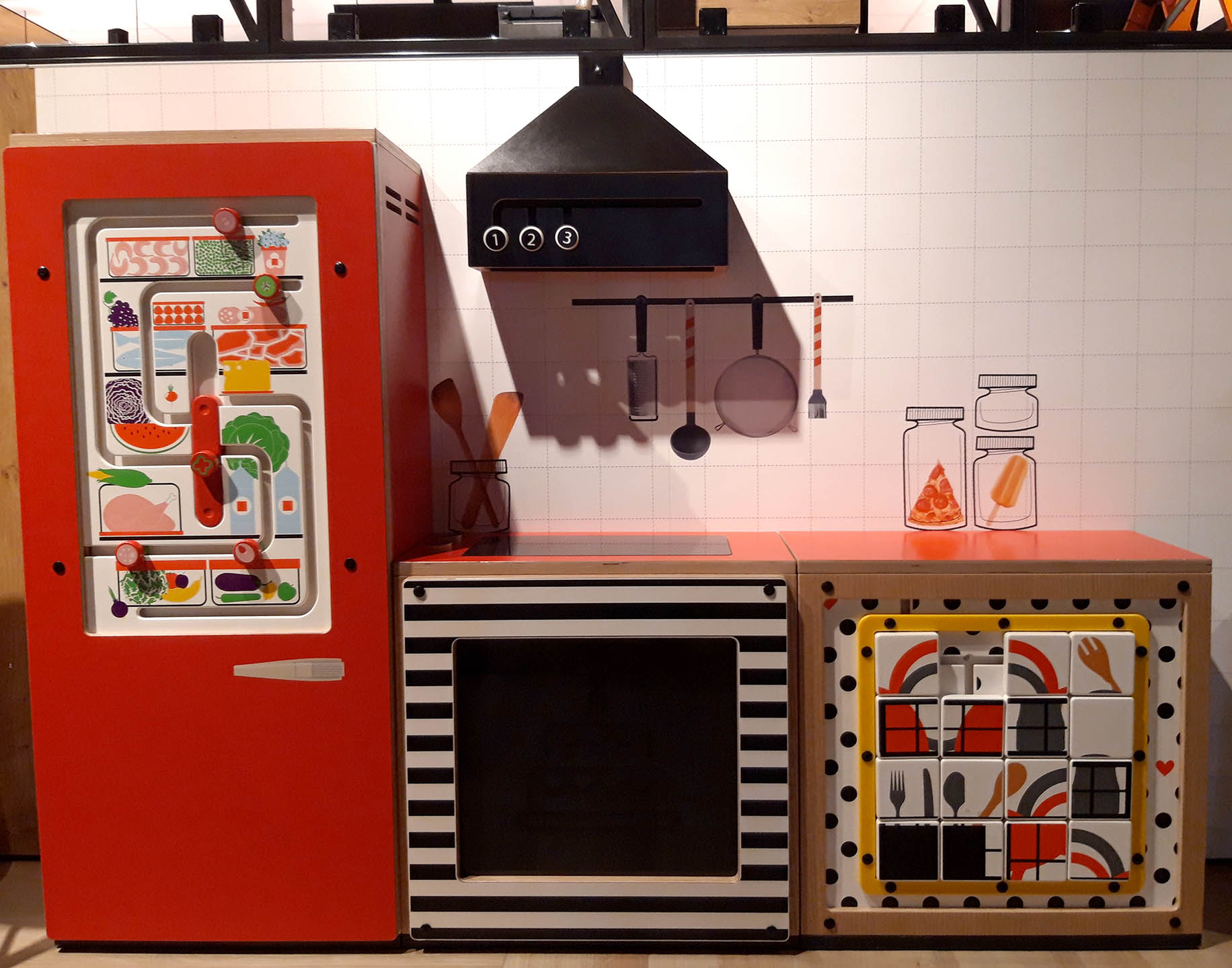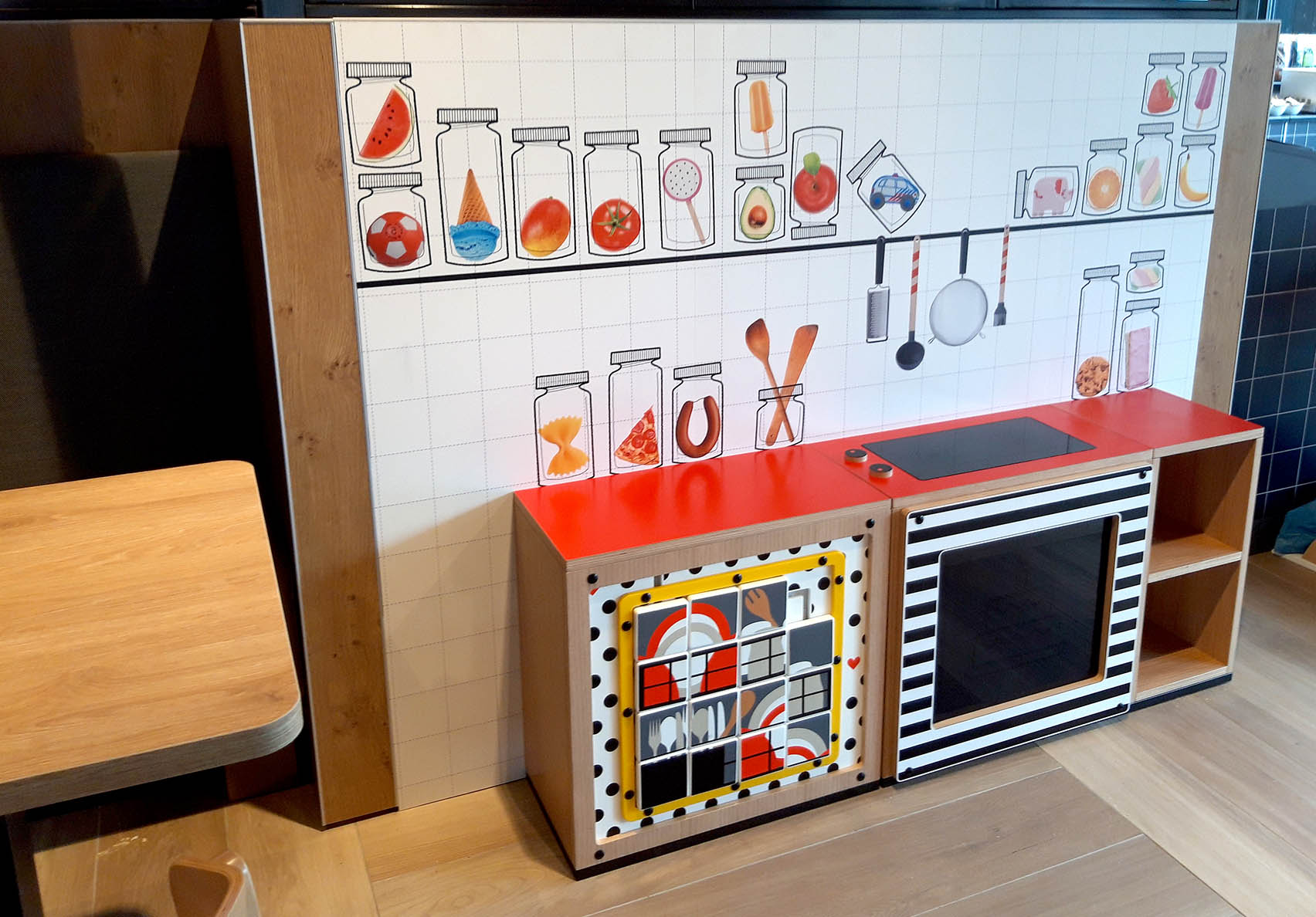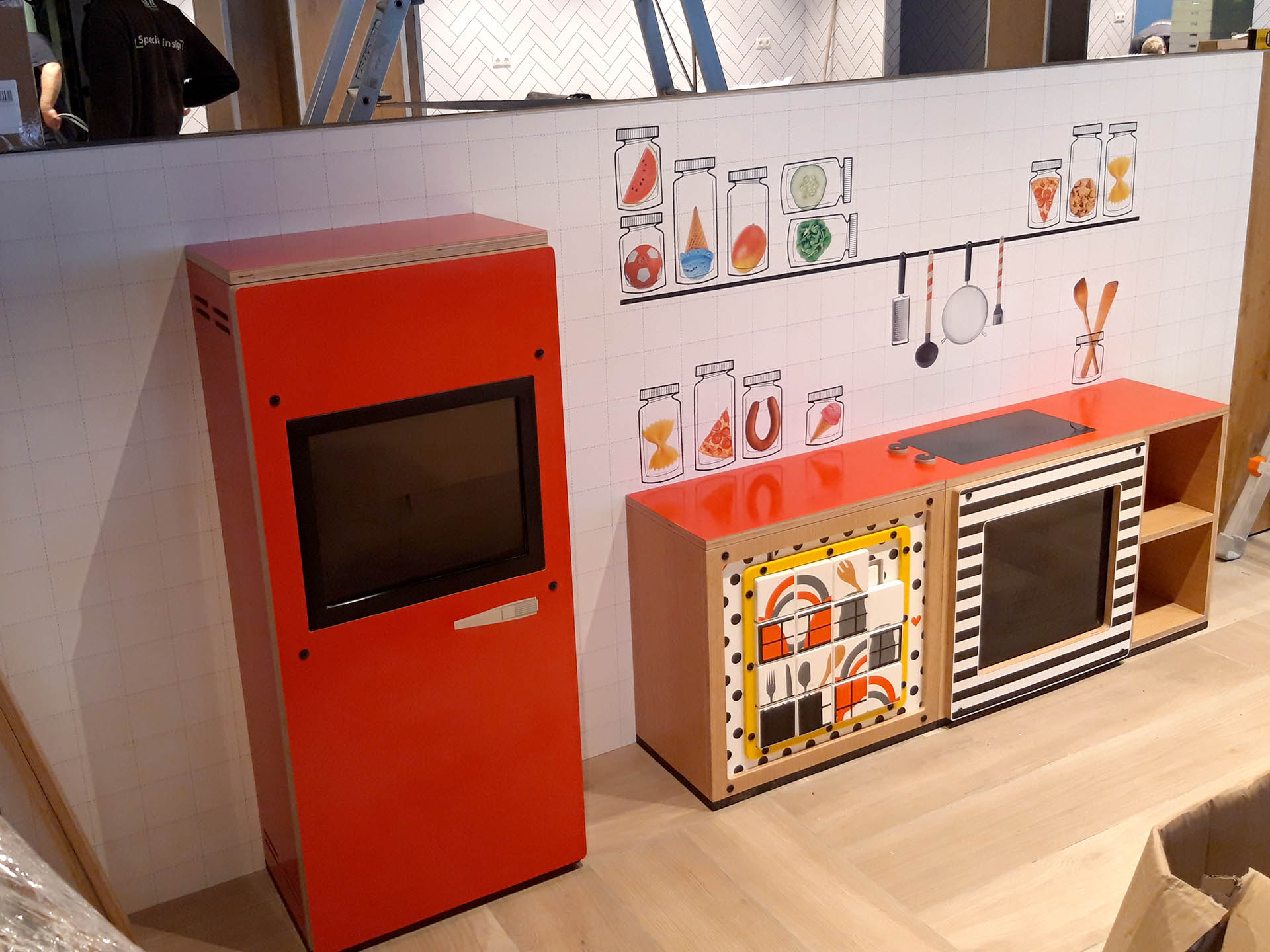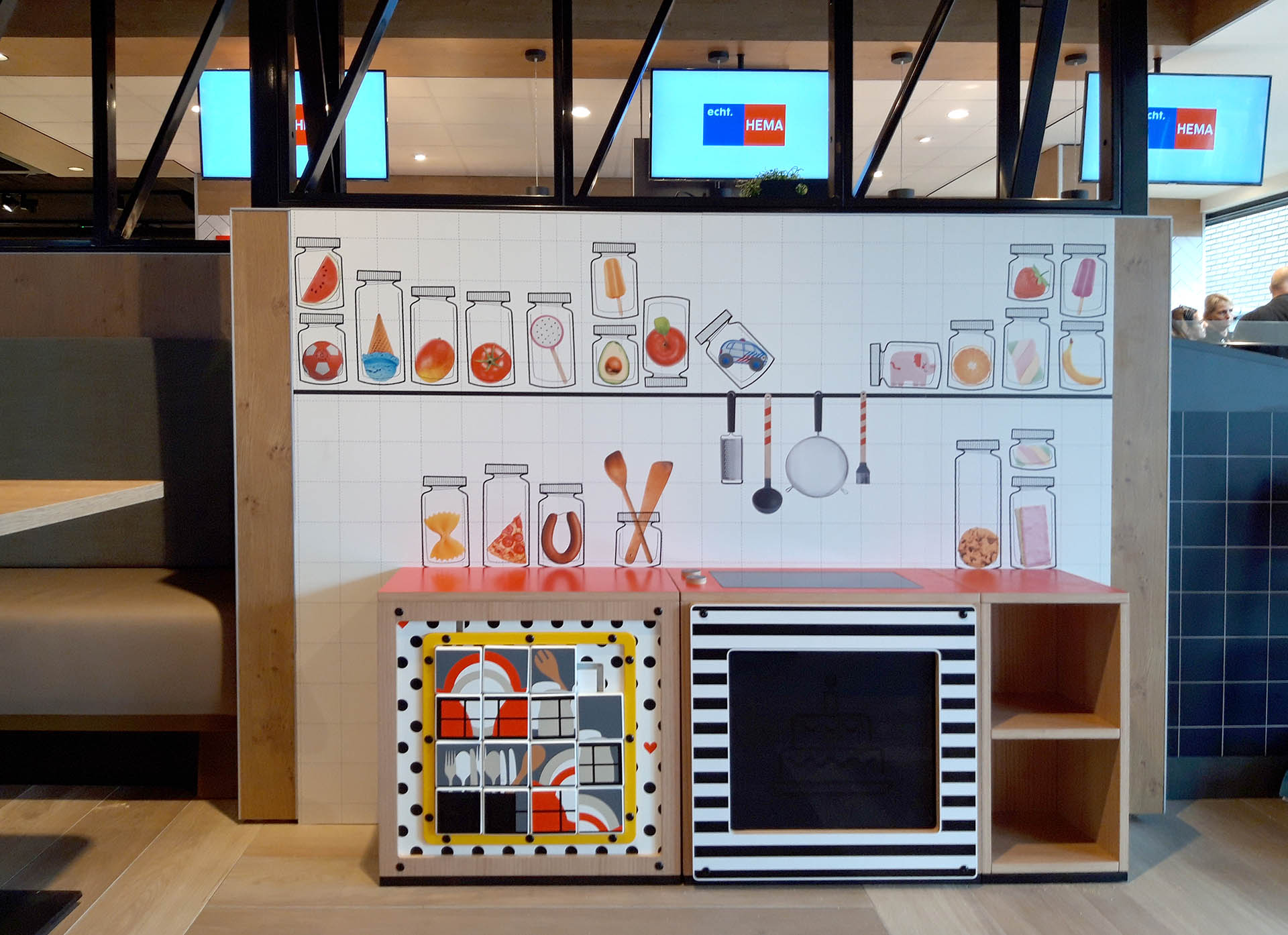 Share