Fun and games at Grando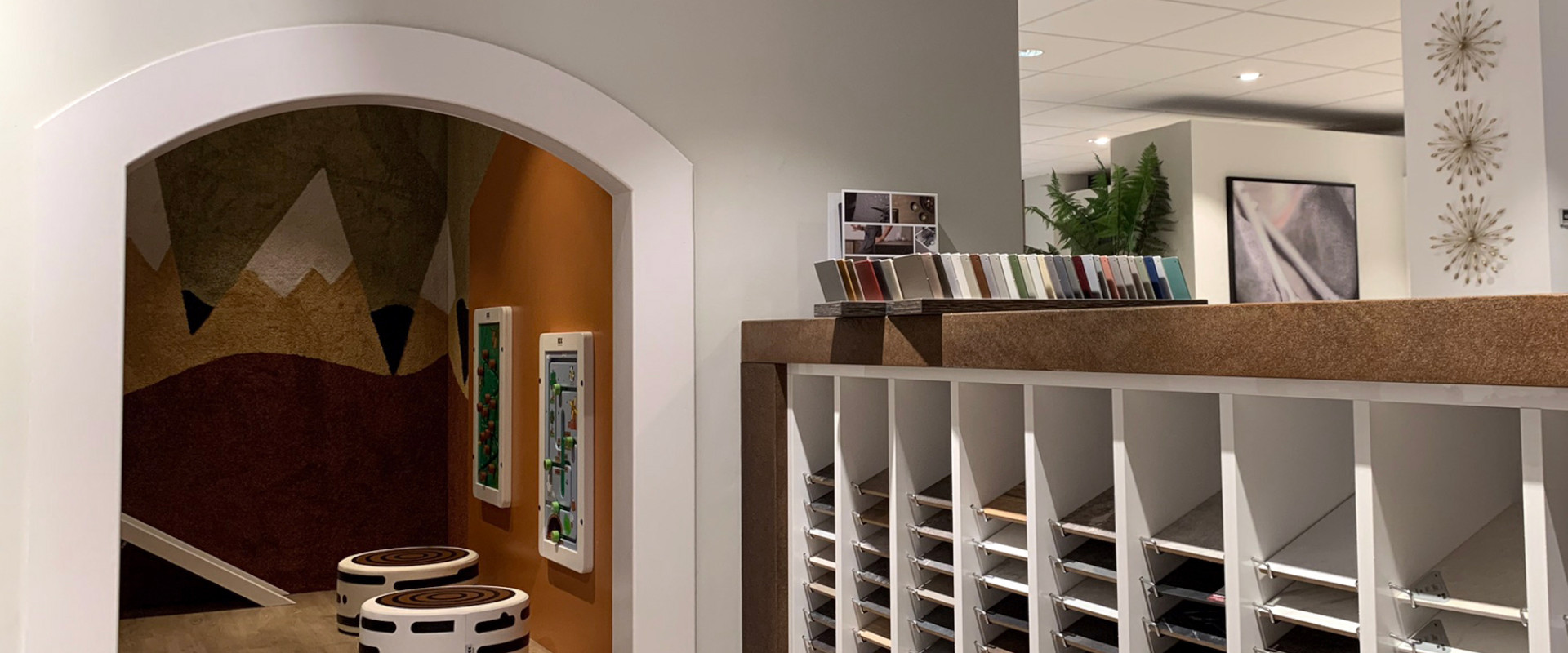 Completely renovated showroom and kids' corner at Grando kitchens and bath in Hoorn (NL)
Fun and games at Grando
Grando kitchens and bath has undergone major renovation and the showroom has been completely renewed. A kids' corner is also part of the package. The kids' corner is a welcome solution for customers who come to browse but need more time than expected. While the parents get informed about the latest options for kitchens and bathrooms, the children can play! This makes it an all-family activity.
The play corner is placed in a separate room with an entrance especially for children. A unique wall covering was chosen: carpeting in a beautiful mountain design. Besides the warm and soft look of the room, the biggest reason for deciding on carpeting was because of its sound-absorbing effect. The children can have fun in the kids' playcorner and the noise stays mostly in the room.
Various elements have been installed in the style of home furnishings. A house-shaped element was placed on the wall, on which the wall games were installed. Two soft soft play seat cushions have been placed in front of it, so the children can sit while playing. The
Delta 32-inch playtable
is also an excellent addition for the new energy-neutral building. Its energy-efficient multi-touch screen allows up to 4 children to play a game at the same time, without consuming much power.  
Check out an impression of this beautiful and cozy play concept below.
Contact us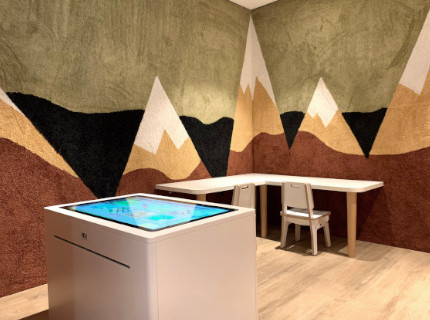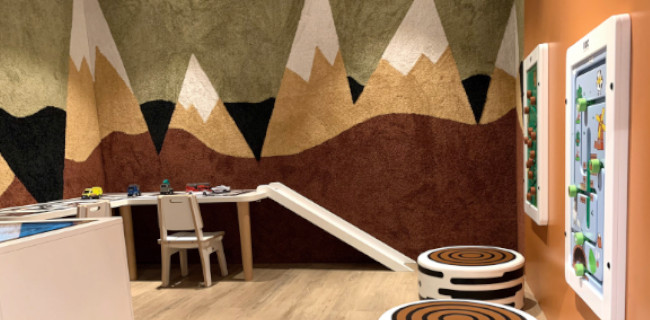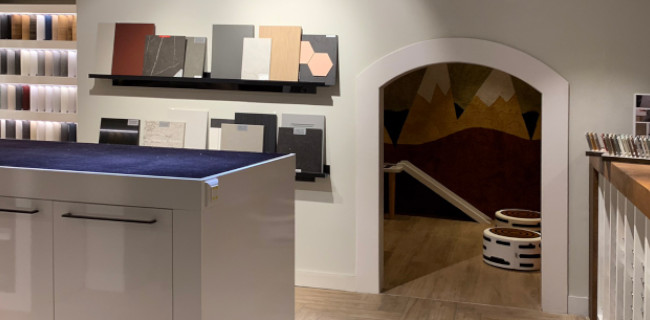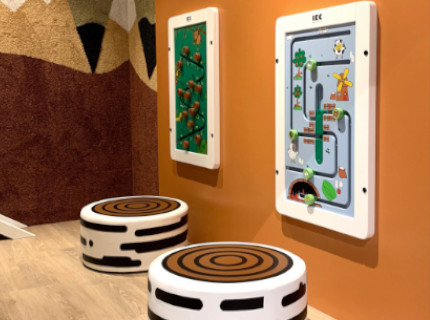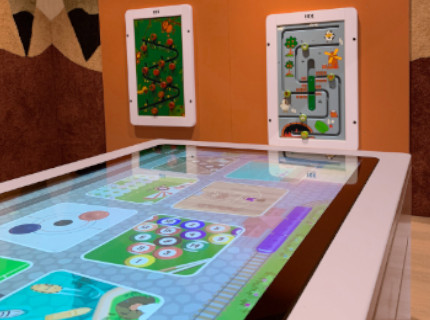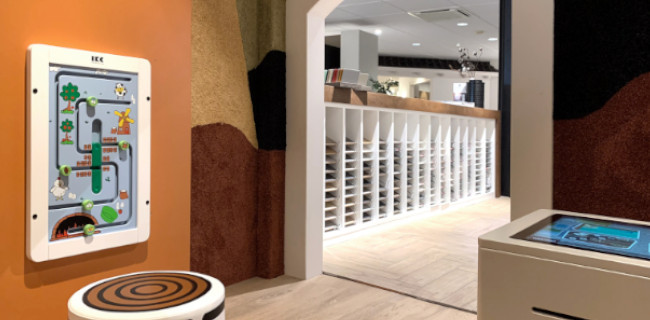 Share