The Delhaize play corner

A custom concept for all Delhaize's
The Delhaize play corner
Delhaize is one of the largest supermarket chains in Europe and children and families will now feel even more at home because of the kids' corners. Even the smallest visitors of Delhaize will have their own place within the supermarkets. The first play corner has been completed at Delhaize Kalmhout. 14 more stores will follow soon.
Parts of the kids' corner
The Delhaize kids' corners offer play value to children of all ages. With an IKC sorting tree and wire beads, the youngest visitors can sort apples and beads and work on their fine motor skills. For kids from the age of 4, an interactive play system with supermarket games was added. The special Supermarket software contains 11 games with themes like farm, fruit, nature and family. All games are custom made, designed by our own game developers.
Optimize your store through relaxation
Optimize your store and create a relaxed visit for all ages with unique play concepts, wall games and educational interactive play systems. All ingredients to take children on a journey to their own world full of fantasy. That is what IKC stands for.
Also interested in a custom kids' corner?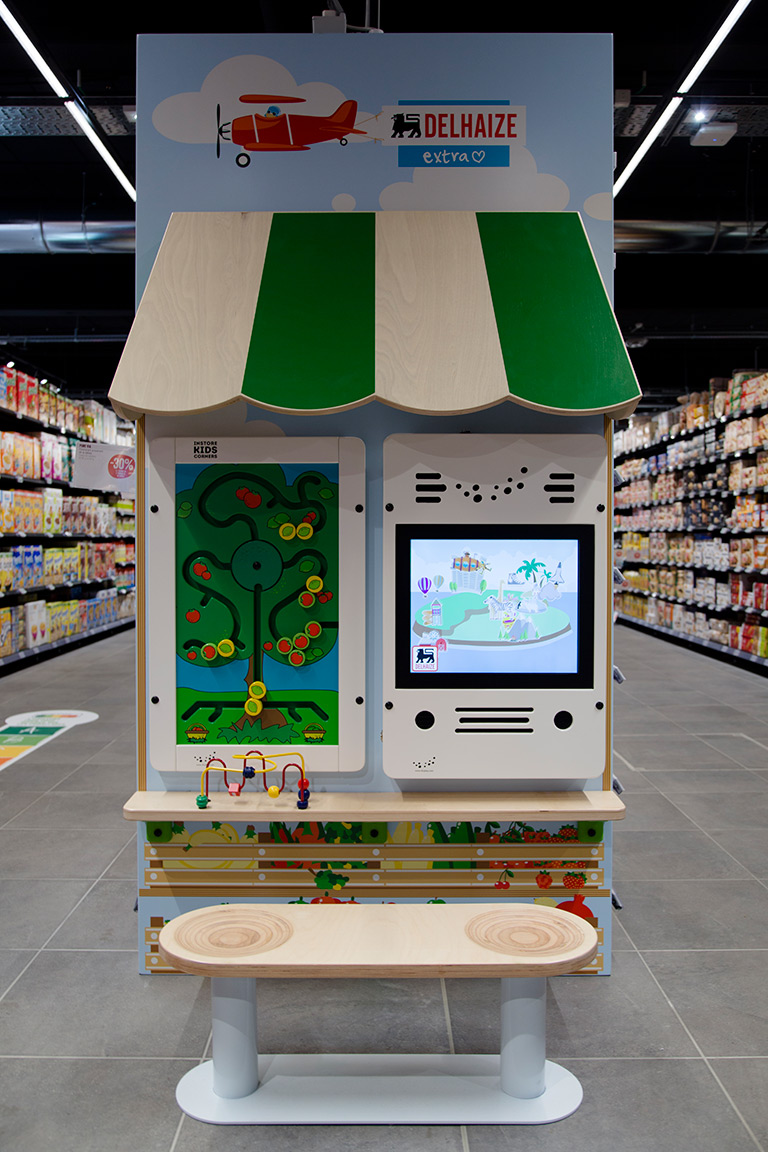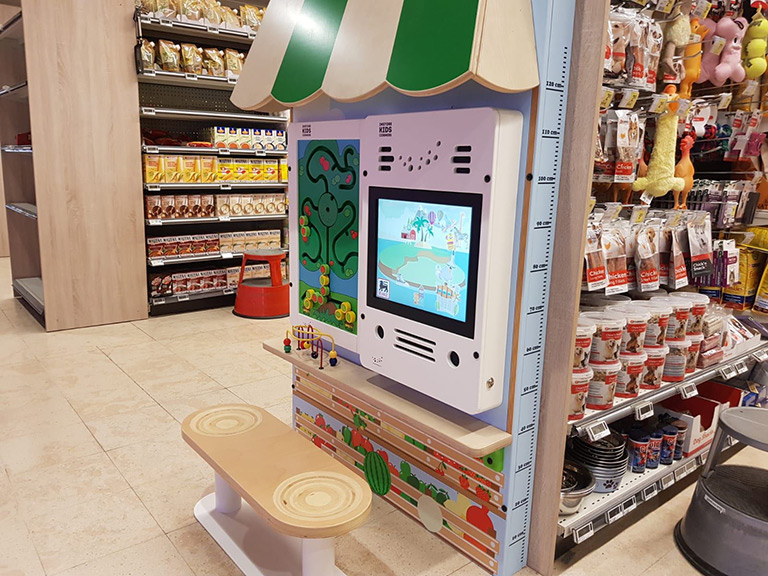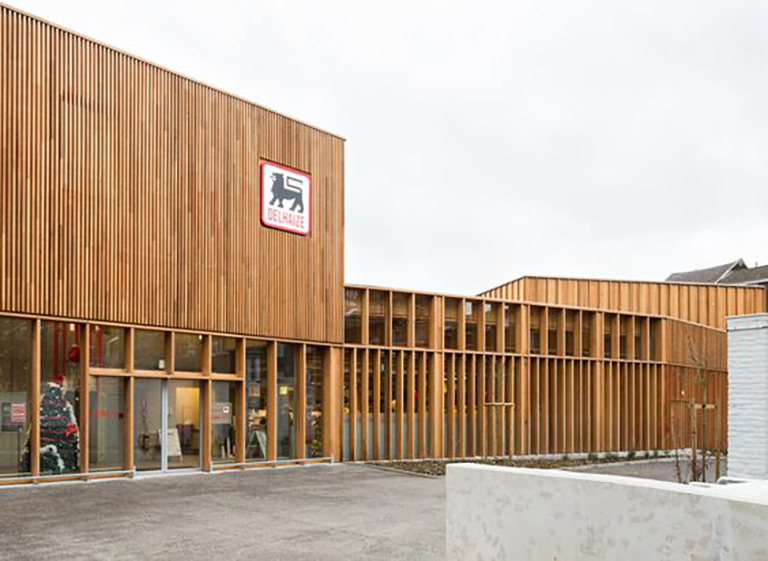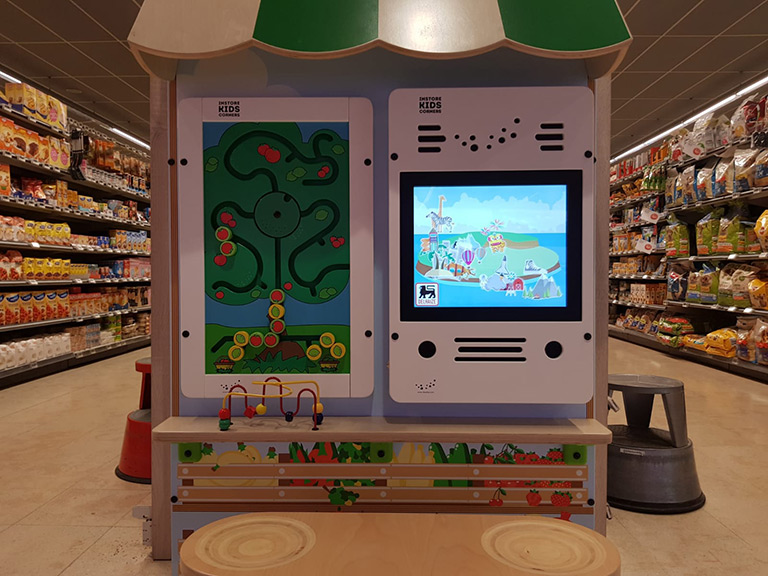 Share