A custom-made Bremerhaven play corner in the Mein Outlet shoppingcentrum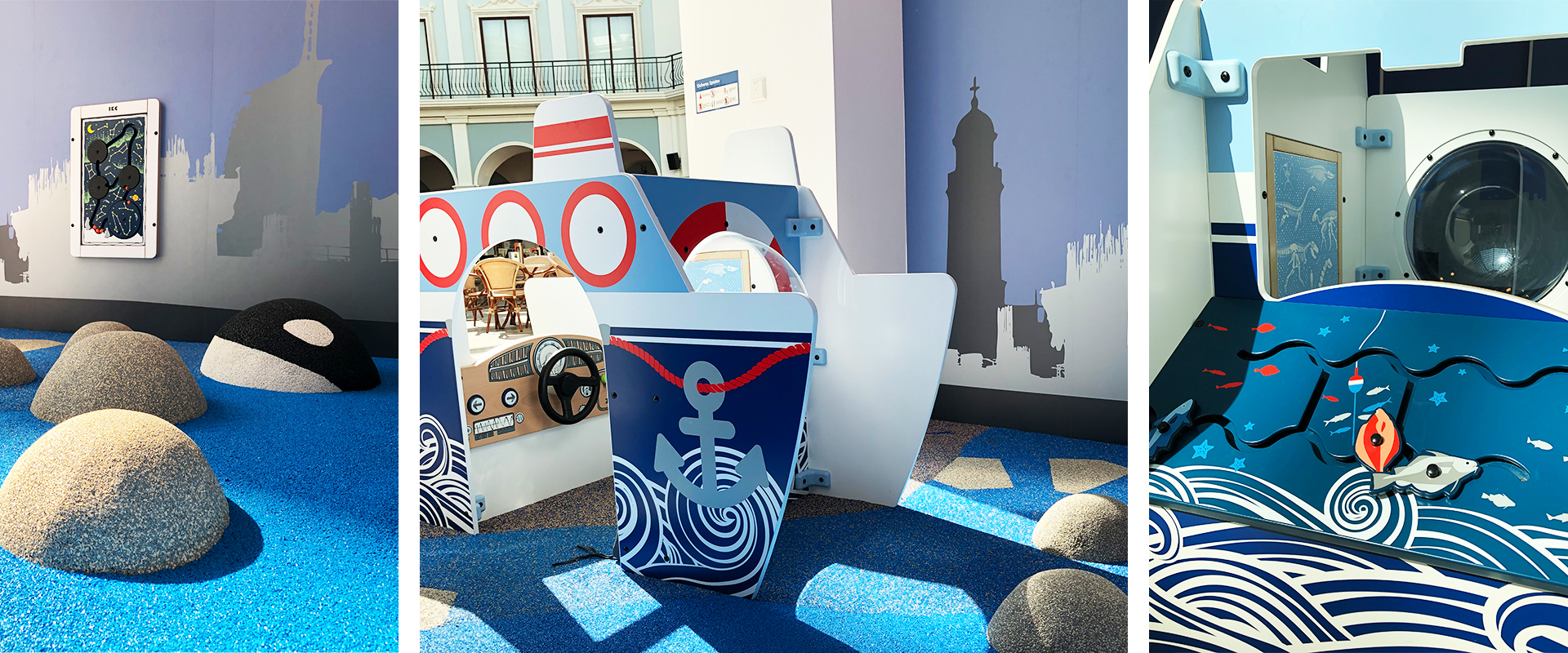 Children can make unforgettable memories on an adventure in this big port city
A custom-made Bremerhaven play corner in the Mein Outlet shoppingcentrum
In the German port city of Bremerhaven you'll find the Mein Outlet shopping center; a cozy piazza with many surrounding places to have a bite or a drink. Here, visitors and tourists can experience a fun day of shopping and there is always enough delicious snacks for in between the shopping.
To attract even more visitors, city management center CITY SKIPPER Bremerhaven e.V. has made it their mission to also give families with children an especially warm welcome. Claudia Bitti, City Manager in Bremerhaven, has contacted IKC to transform an empty, unused space next to the central plaza into a fun indoor playground where kids can play and make friends in a safe, centrally located place. This has resulted in this amazing metamorphosis!
To stick to the port city theme, the entire design concept is based on our refreshing 
Arctic collection
 with an included 
play boat
 that already attracts much attention at the entrance of the playground, and which helps children find the play corner with ease. The playground is finished with impressive wallcoverings with the distinctive Bremerhaven city skyline, with a safe EPDM flooring with fun 3D elements in a fitting nautical theme, and all kinds of educative 
wall games
 in matching colours.
Thanks to our IKC Design team, any specific wishes of CITY SKIPPER Bremerhaven could easily be taken into account while designing their play concept. Such a unique play experience in the specially made Bremerhaven kids' corner makes a fun day of shopping truly unforgettable! The parents are happy too; they can comfortably sit down for a while longer to have another cup of coffee, while the kids can enjoy themselves in the play area. "The surrounding cafés are also very content with the new play corner. Guests stay longer, and the children remain in one place. This way, the waiting staff are also free from any danger", the City Manager happily tells us.
Would you like to learn more about the possibilities for your space? Feel free to contact us for personalized advice.
IKC can create maximum play value in a few square metres. The floor is amazing, and children of all ages easily find their way to the play area.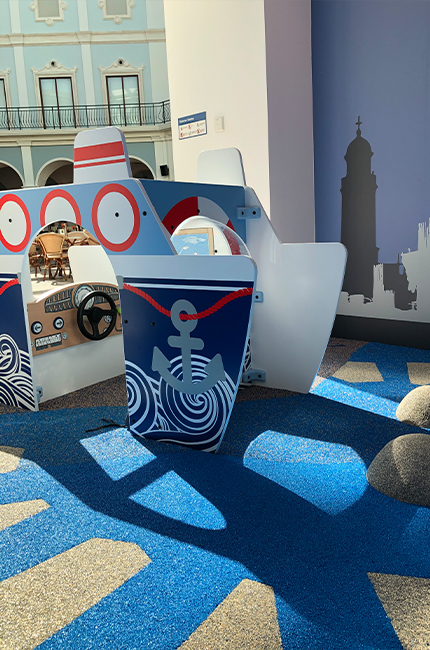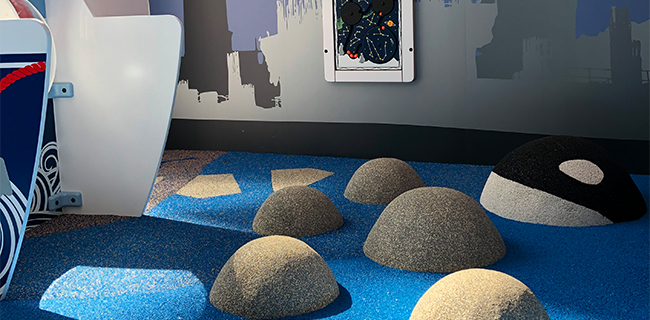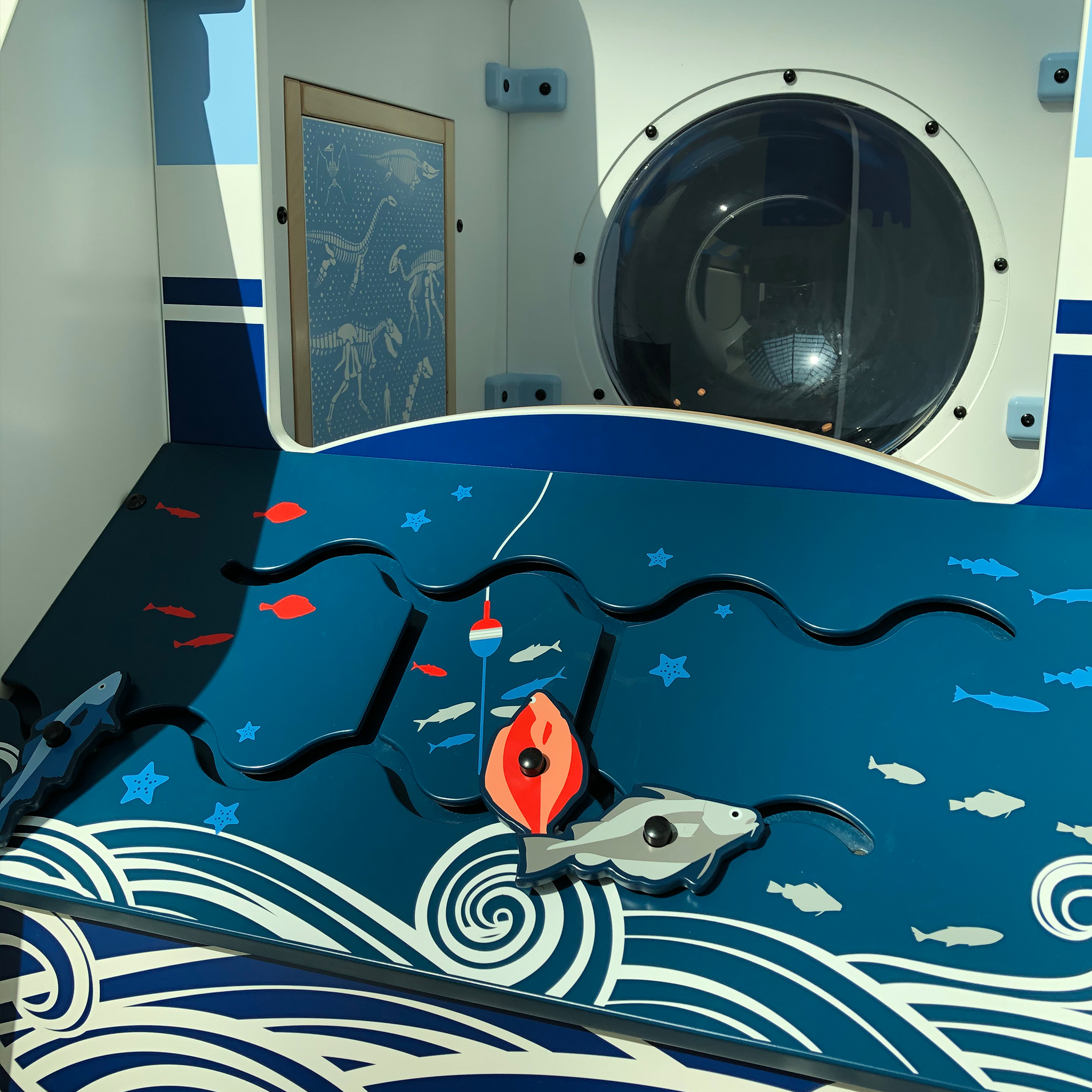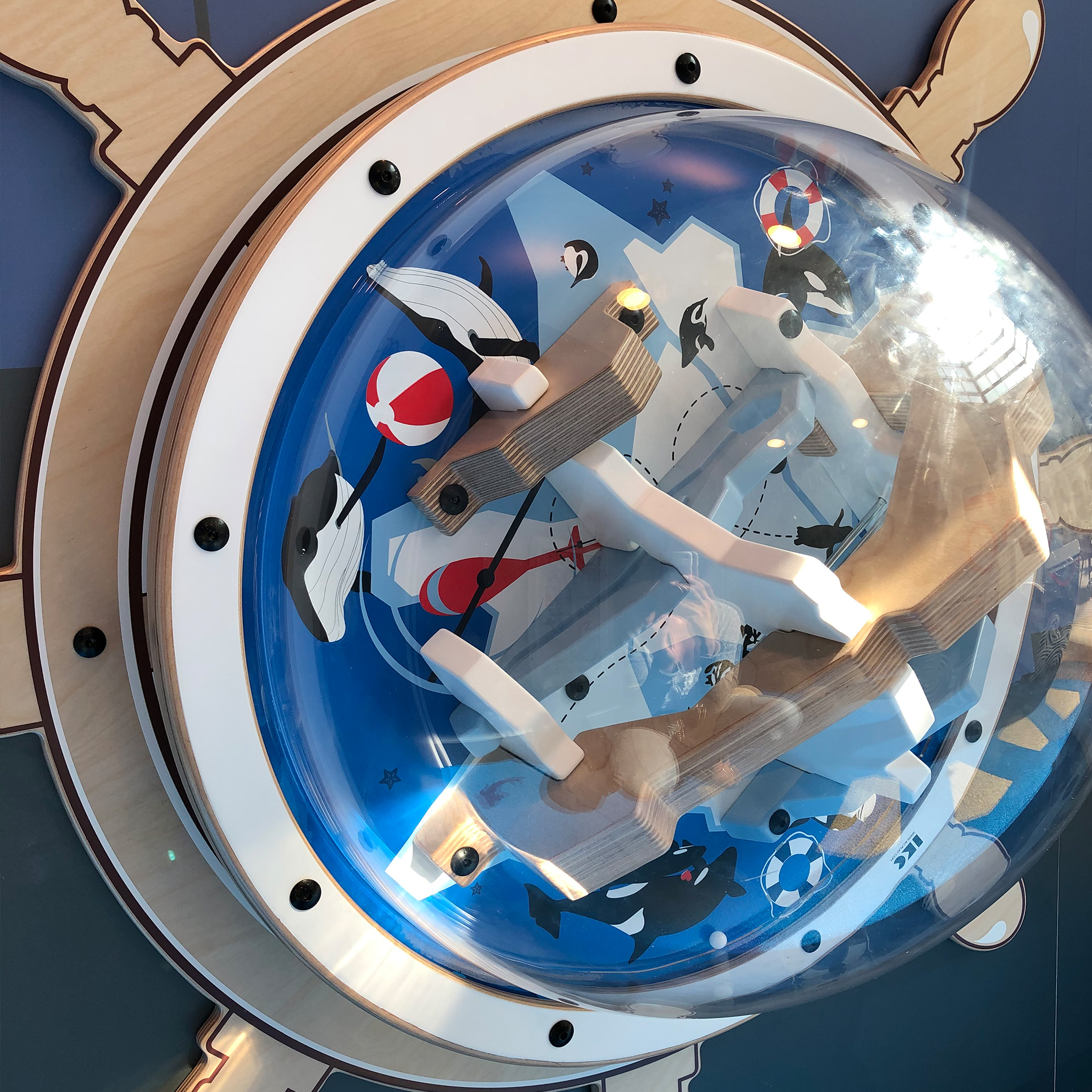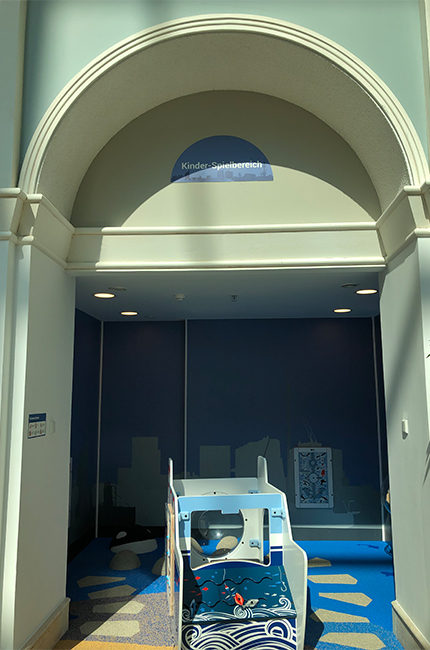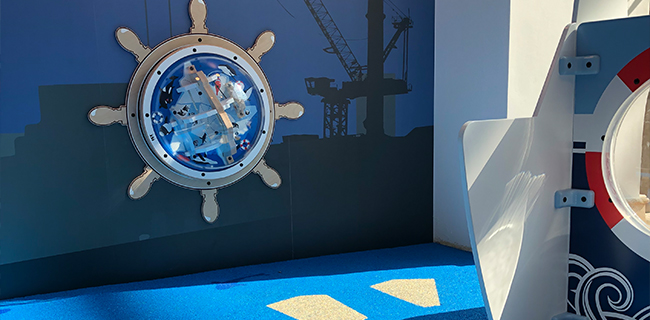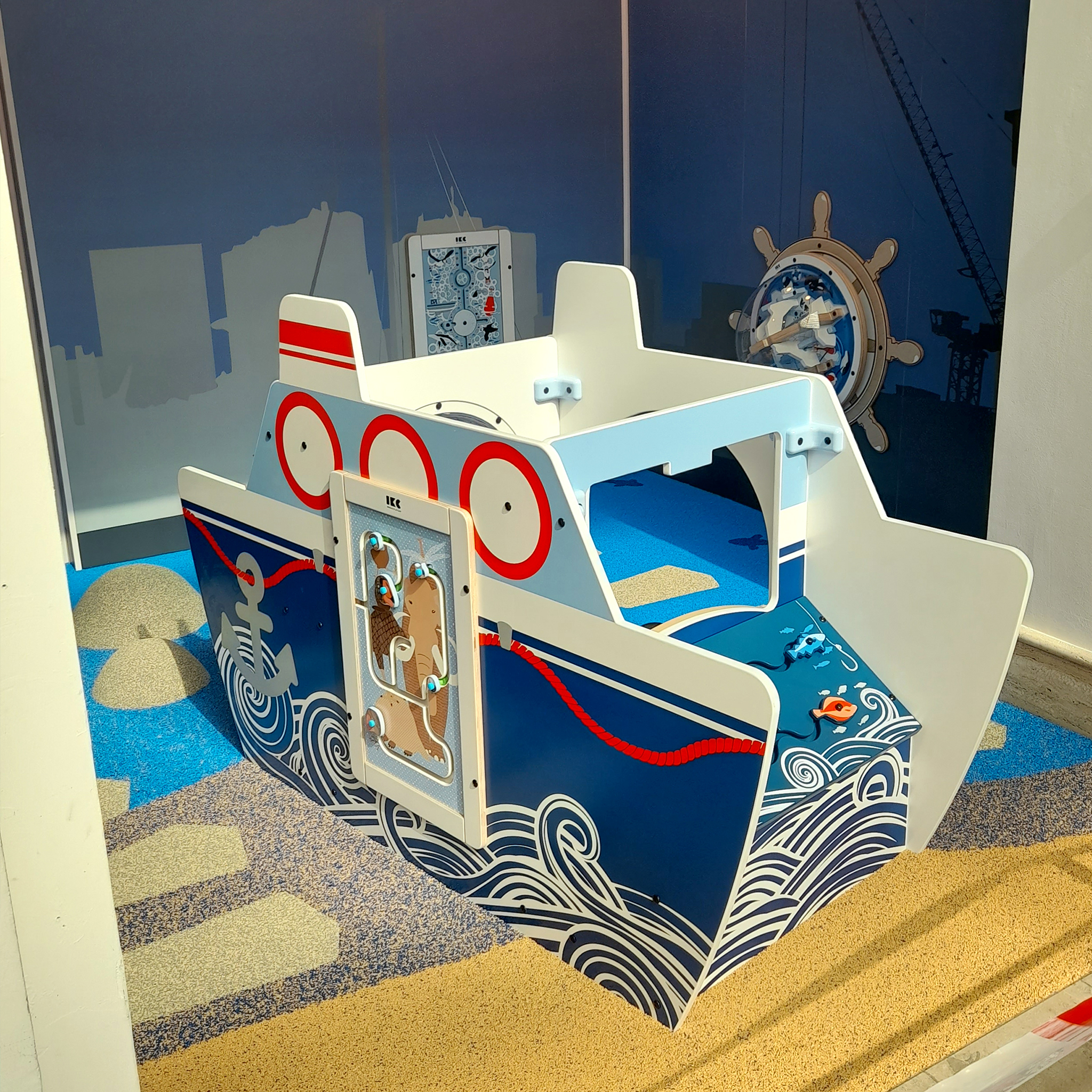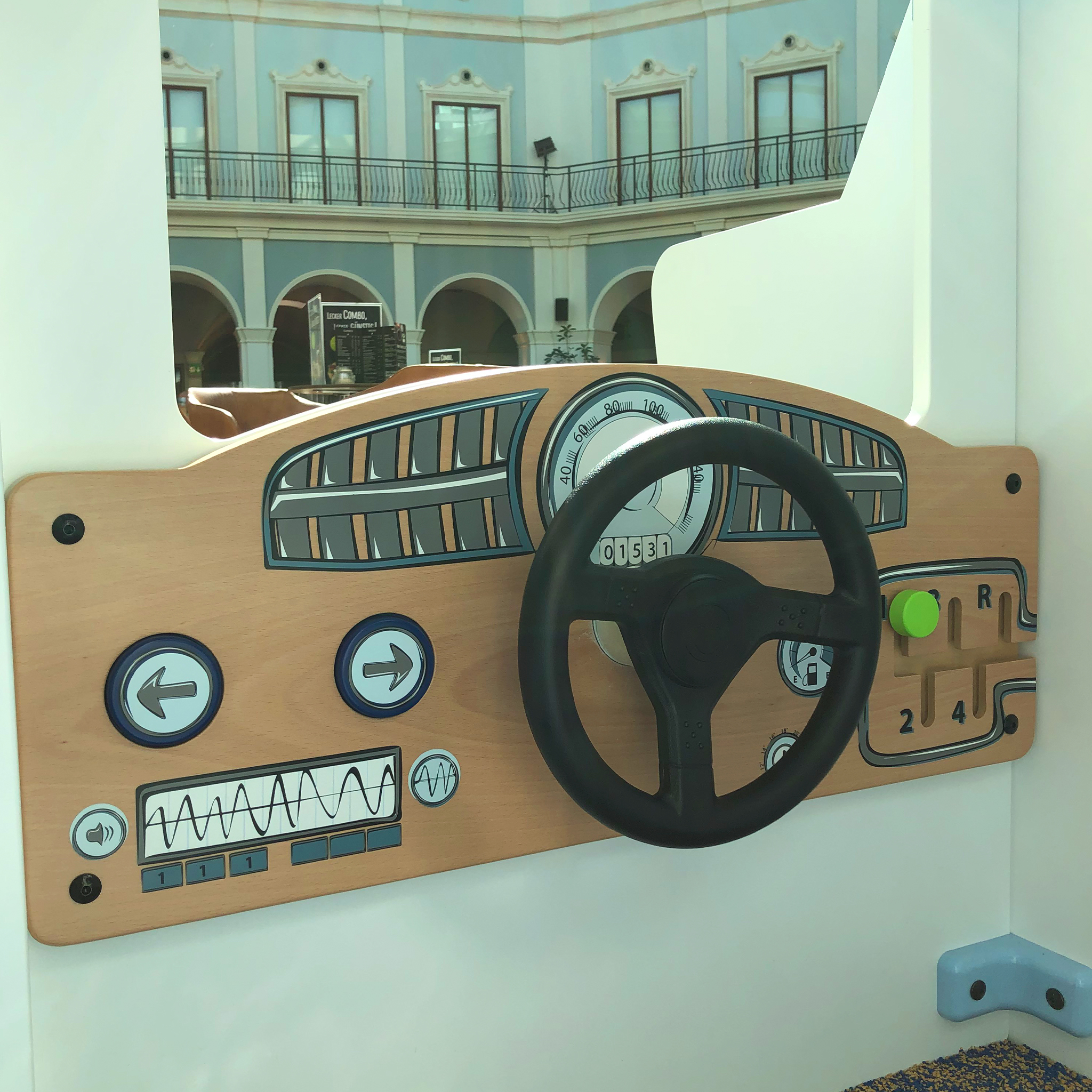 Share