Bosch Car Service and IKC join forces and support the DaDa Foundation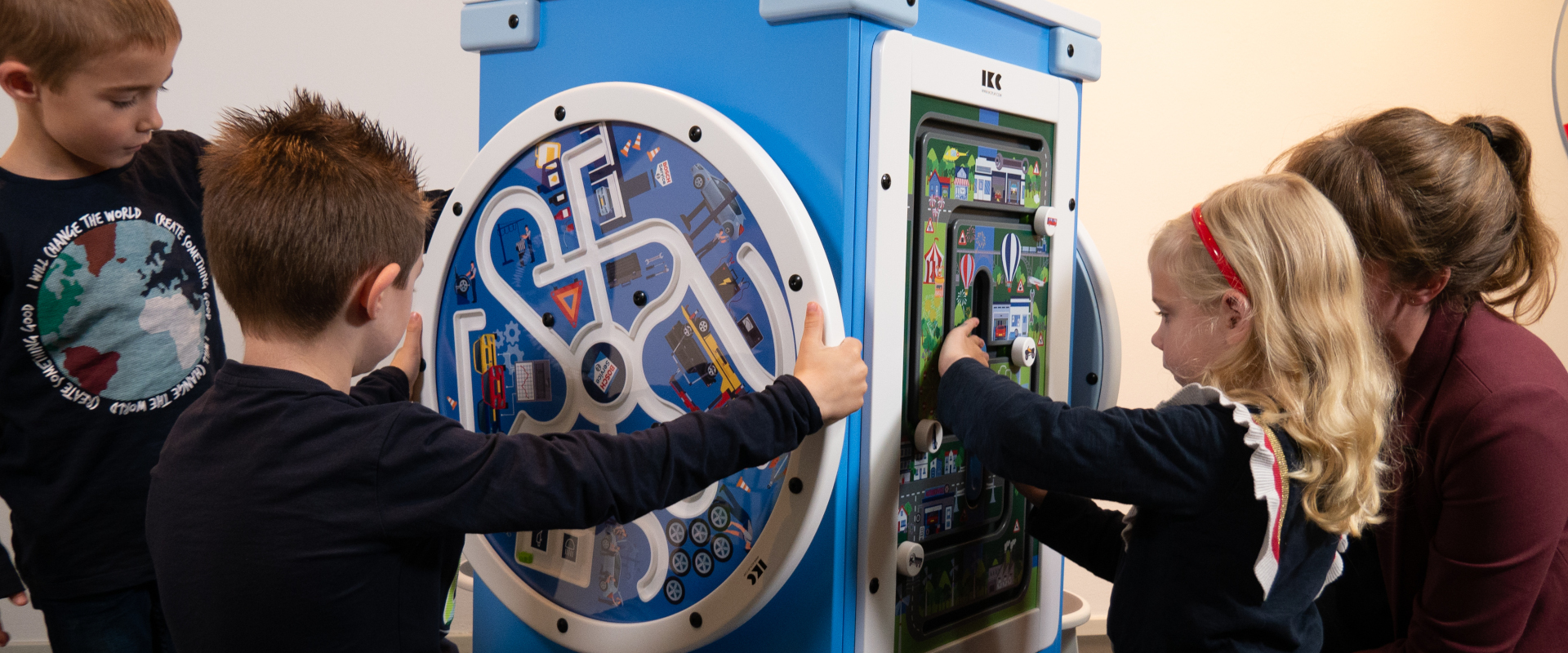 The DaDa Foundation is committed to all children in hospitals and care institutions.
Bosch Car Service and IKC join forces and support the DaDa Foundation
The DaDa foundation contributes to better care for children in all medical institutions in the Netherlands. IKC and Bosch have joined forces to support this great foundation. Every year a custom made Bosch Four fun tower is donated to the foundation, to provide a care facility with play fun. Additionally, we have made custom play elements on behalf of Bosch headquarters, for all Bosch car services. With each purchase order placed with us by a Bosch car service, 20% of that amount is donated to Stichting DaDa. This way, care institutions can be more child-friendly.
The play elements are custom made and especially designed for Bosch. Various wall games, a play tower and special stools have been developed, all in the style of Bosch. The play tower "Four Fun" is a freestanding play system, on which 2 round and 2 straight wall games can be placed.   
The Memory game contains 24 blocks where children can match tools, the Bosch logo is displayed on the back of the blocks. With Apple Pie Factory, children can move the buttons with vehicles through the village. They can visit the circus or the garage! The round wall games can be rotated by children to guide the cars of the Road Trip and the balls of the Spinball through an obstacle course. This supports the development of hand-eye coordination and the ability to react. Fun and educational!
To let the children play in a calm and relaxed way, the children's stool is essential. With the print of a car tyre, it fits perfectly within the car company. The design is printed by hand on the stools in our own factory. 
Please contact us for more information>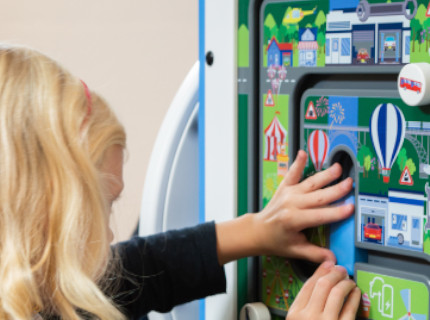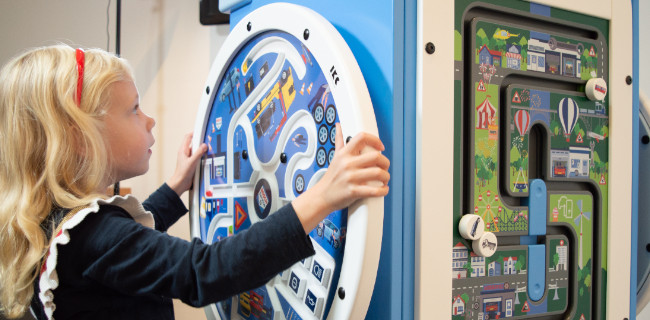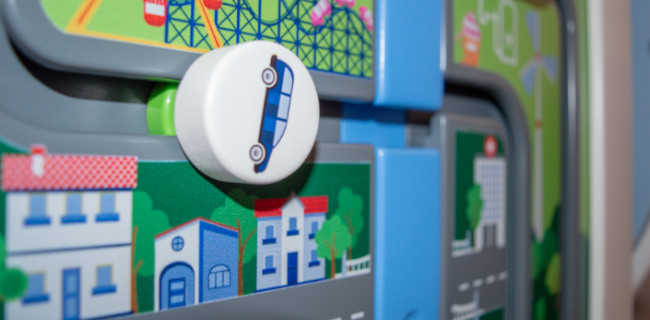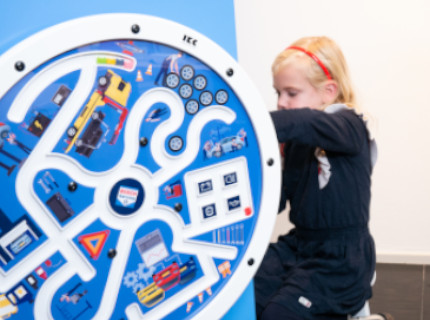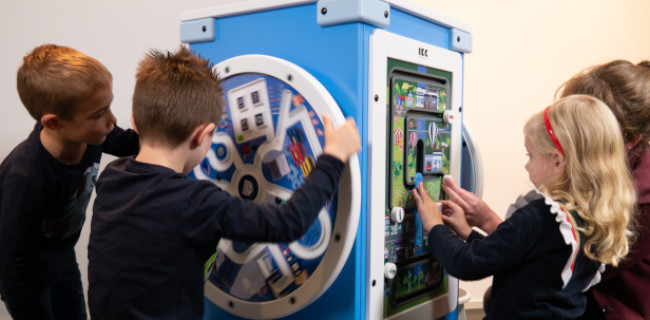 Share