An all-family day out with this customised kids' corner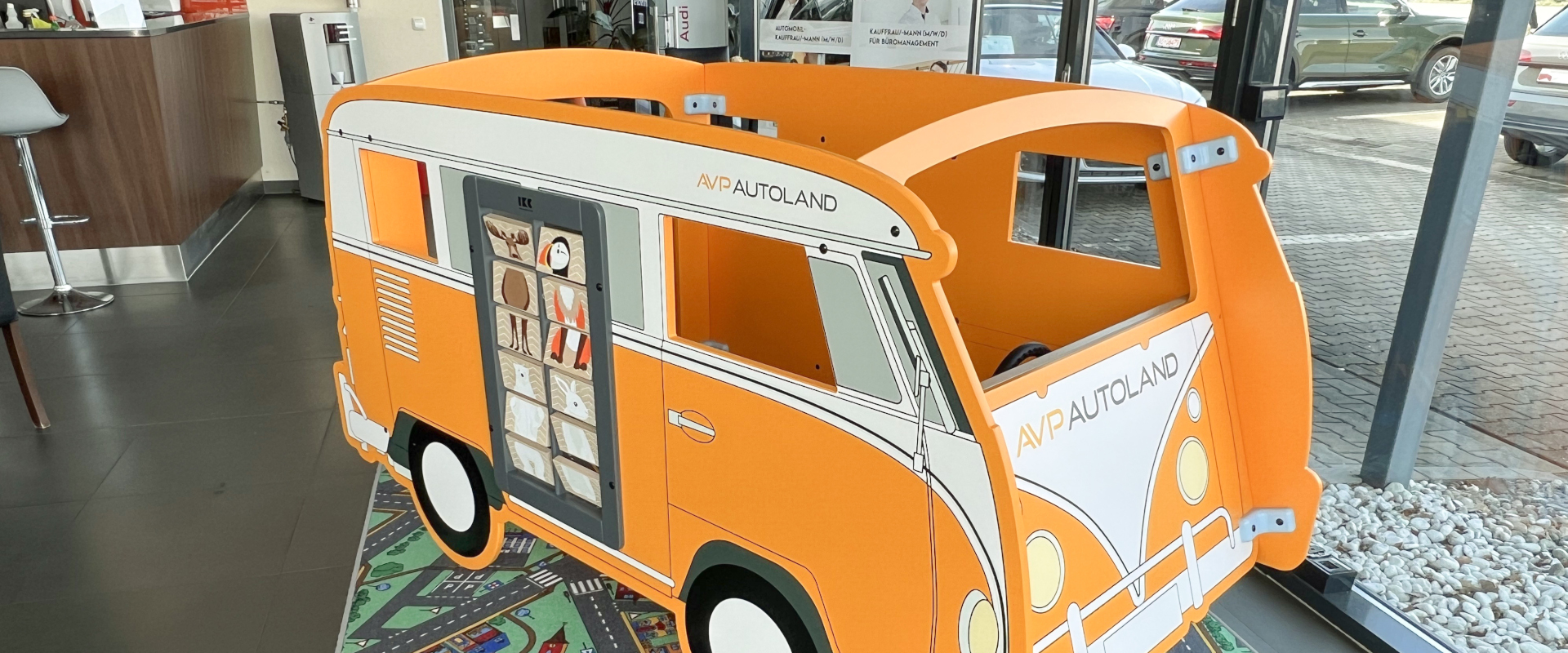 AVP Autoland invests in the customer of the future by installing a kids' corner!
An all-family day out with this customised kids' corner
Play fun has been added at various locations of family-friendly car dealer AVP autoland. Different designs for the custom kids' corner have been created. We also considered locations here that have less space than others, but want to invest in the smallest visitors. As, for example, in the stylish waiting area shown in this portfolio. Two fences were installed here, featuring a wall game and a Delta 17-inch. This added a lot of play value in a corner arrangement. Another perfect solution in a small area is the
Fourfun play tower
. Four games have been placed on this play system, allowing up to four children to play at the same time on 1 m2! The games are in the car theme and fit perfectly into the style of AVP Autoland.      
A branded kids' corner creates a positive brand association
The play elements in the kids' corner are completely custom. All wooden elements are painted in the corporate colours, using the silkprint technique. The frame of the play module that is placed on the
IKC Van
is also adjusted to the grey colour in the logo of AVP autoland. As a unique seating solution, a soft play seat cushion was made in the shape of a car tyre. In the rim, the orange colour of the AVP logo appears again. Our Softplay seat cushions are made by hand individually. This makes every Softplay unique!    
And while the children are having fun, the parents have time to focus on your offer. We call this benefit: return on investment. Would you like to know more about a customised kids' corner? Then feel free to contact us.
Contact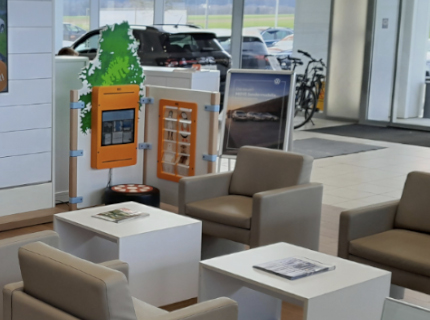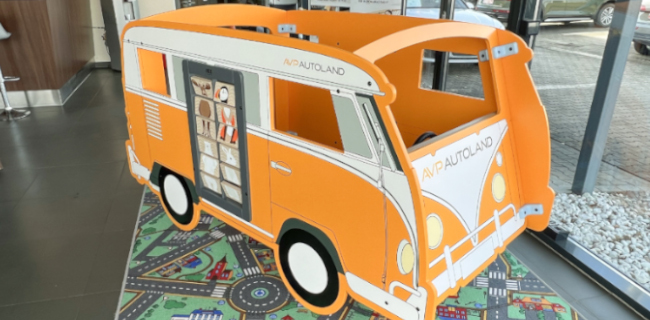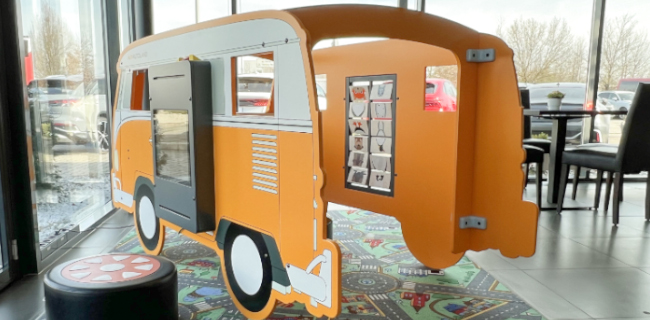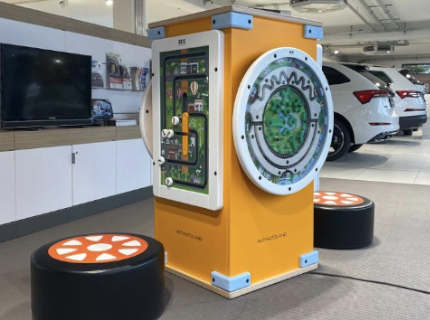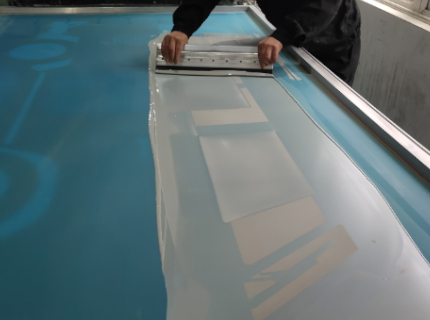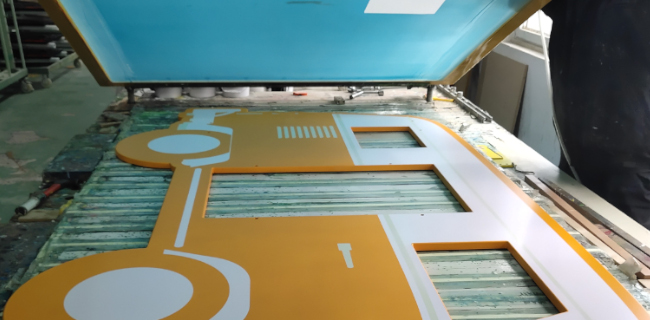 Share