A family-friendly welcome at Guangzhou Baiyun Airport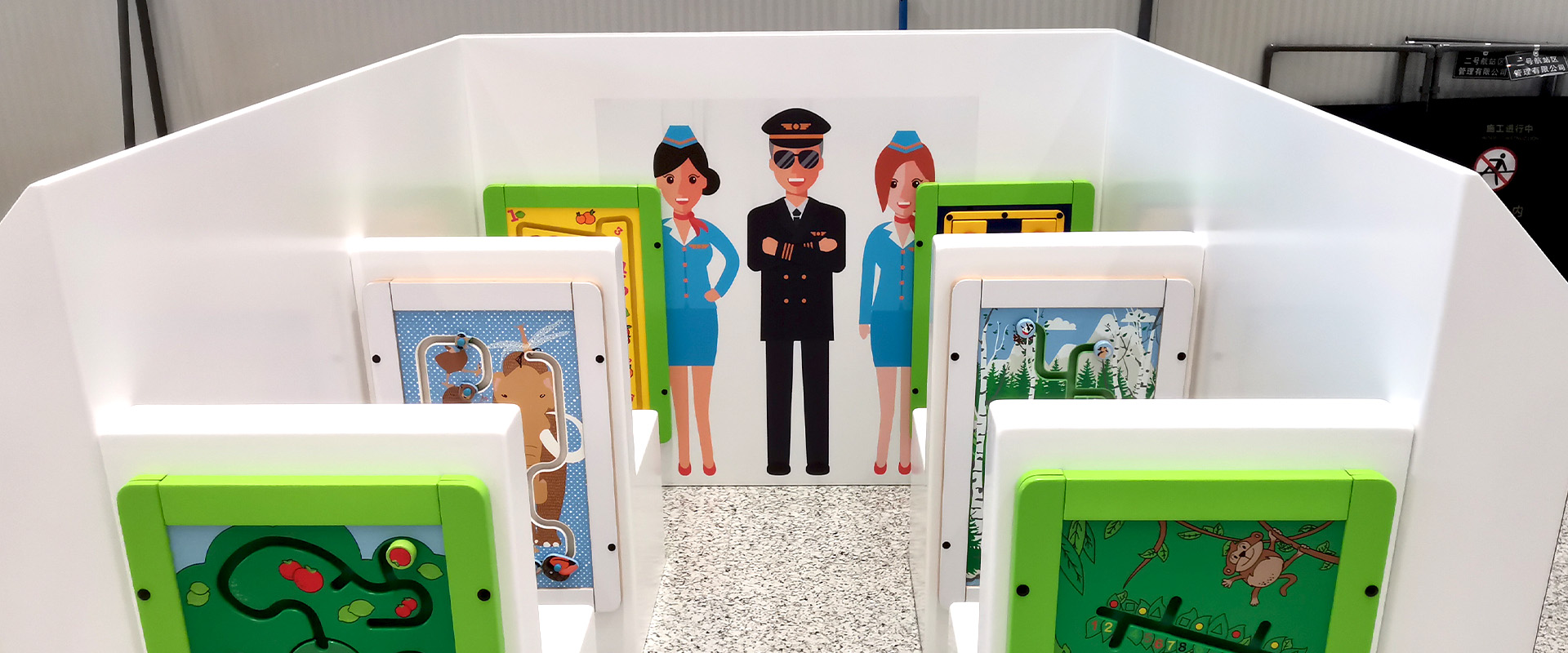 Plenty of fun for the kids as they look forward to their journey
A family-friendly welcome at Guangzhou Baiyun Airport
In the waiting areas for domestic and international flights at Guangzhou Baiyun International Airport, two large play areas have been created especially for the kids. Parents can confidently let their children explore the kids' play area so that they, and other travellers, can comfortably and peacefully wait for their flight.
The colourful play areas contain fun themes such as an outdoor playground with honeybees, and of course a kids' corner with a fitting airport theme. To complete the play experience, there even is a wooden play system shaped like an airplane that the kids can sit in.
There are also countless of educative wall games to explore which are hidden all around the kids' fences and playhouses. Families are welcome to arrive early for their flight and wait without a problem – there is plenty to experience for everyone at the airport!
For more information on how IKC can create a playful environment where everyone feels welcome, contact us.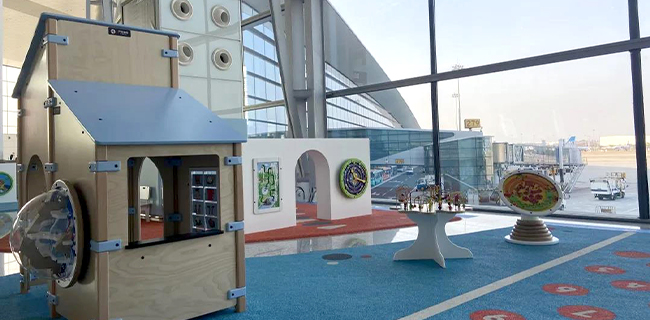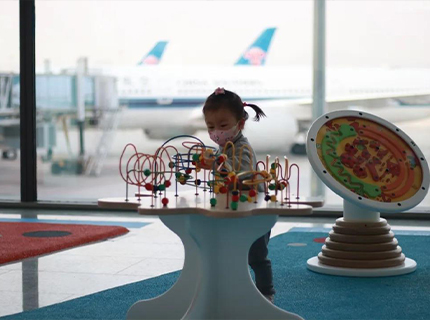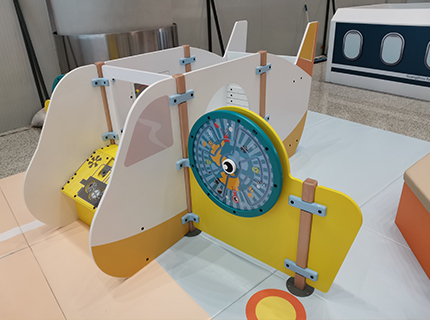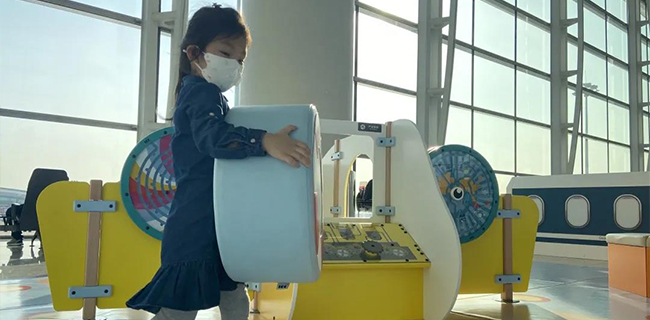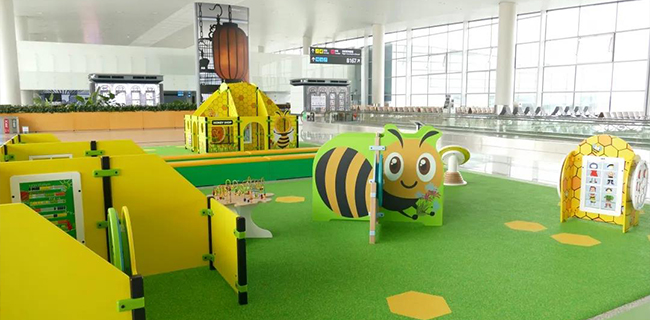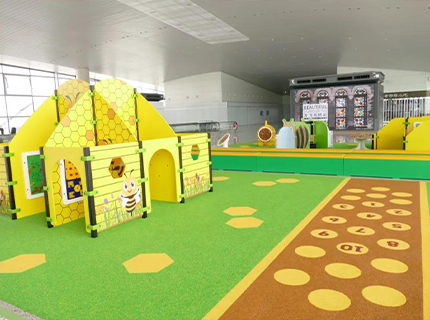 Share