A kids' corner for the departure hall in Airport Lech Walesa in Gdansk

A place for children to have fun while waiting
A kids' corner for the departure hall in Airport Lech Walesa in Gdansk
Providing children with their own place in your public area, creates a pleasant atmosphere. Children playing together while they are waiting, is nice for the children, their parents and other visitors. This applies to any waiting area, whether at the airport or in the town hall.
Airport Lech Walesa in Gdansk realized this advantage and created a more pleasant waiting area by adding a unique playground for all children in the departure hall. Now, the children that are waiting for a flight, will eagerly spend their time having fun in the play area.  
Many different play solutions to play with while waiting
The play area has a lot of fun attractions that are placed on a safe EPDM play floor. The playhouse has a bench to sit on and wall games to play with. The play area also contains an interactive touch screen with thirteen challenging and educational games. For manual play, kids can enjoy themselves with a beads table and several free-standing play systems.
The airport notices the pleasant atmosphere in the departure hall due to playing children. Do you also want to create a waiting area that pleases everyone?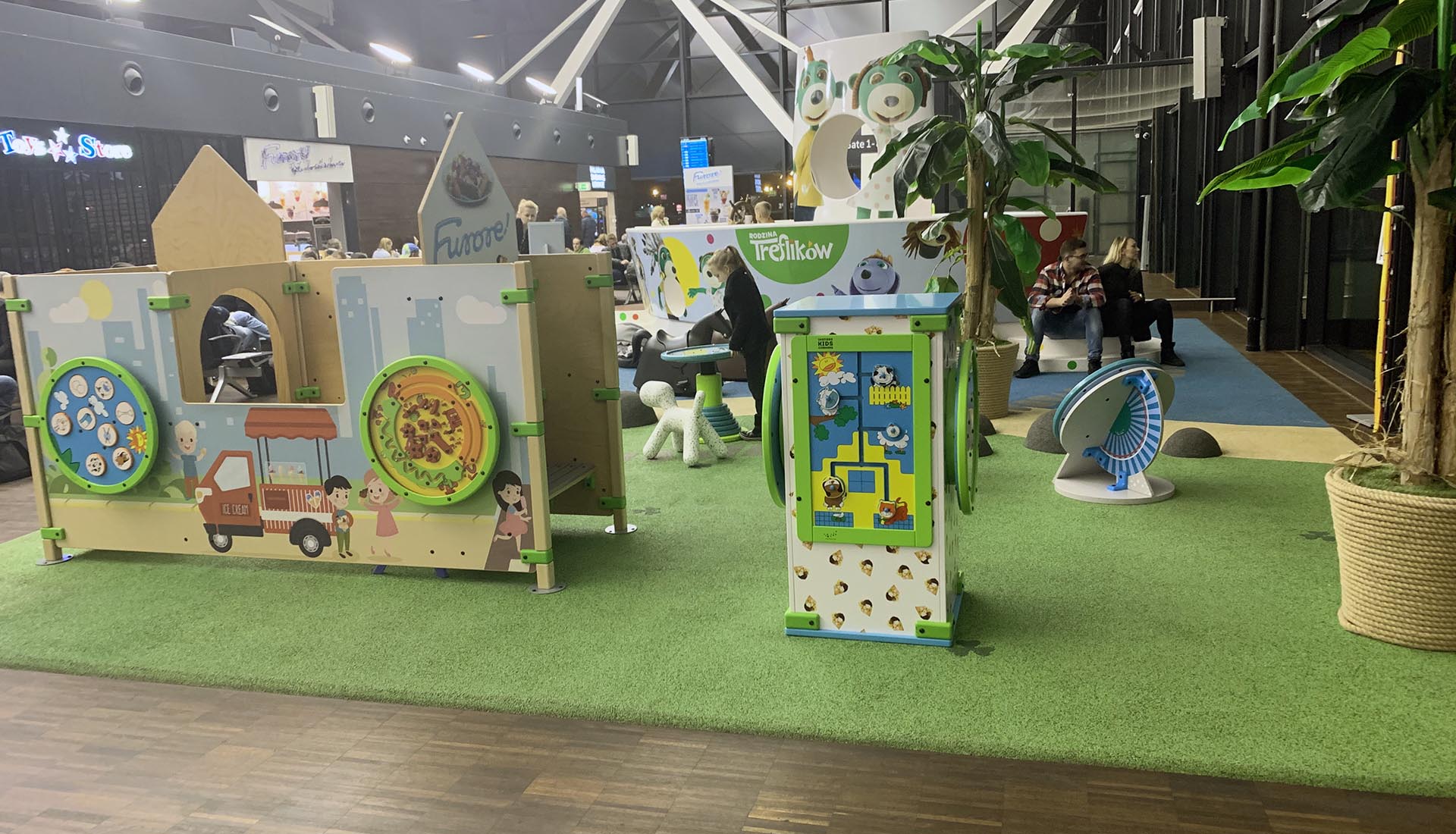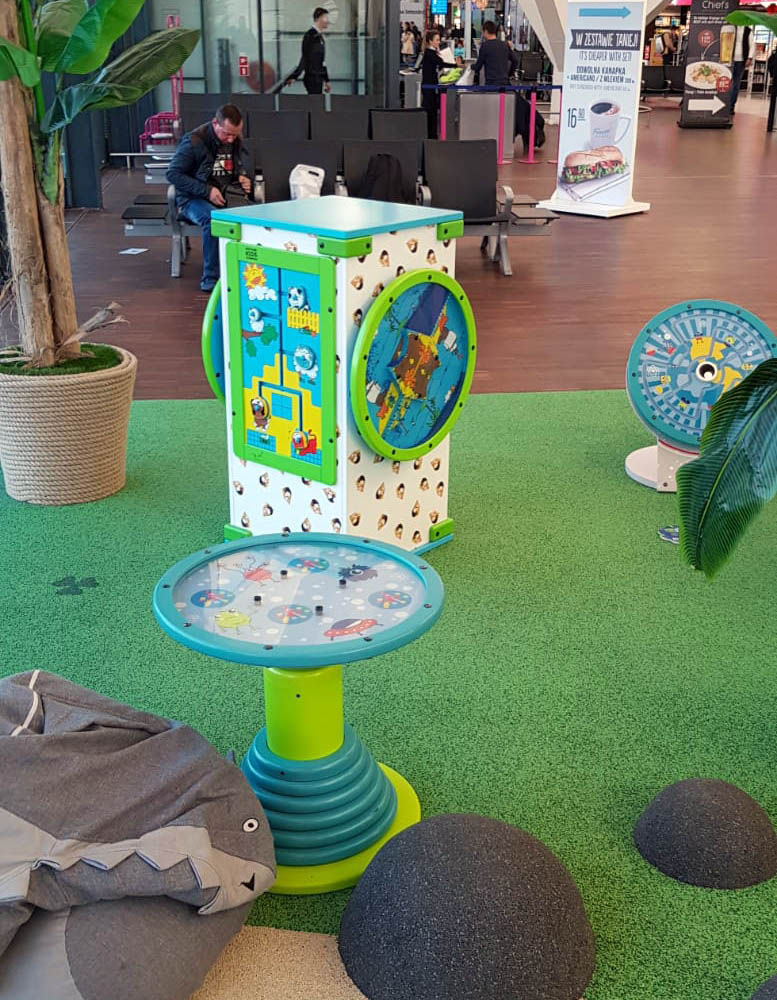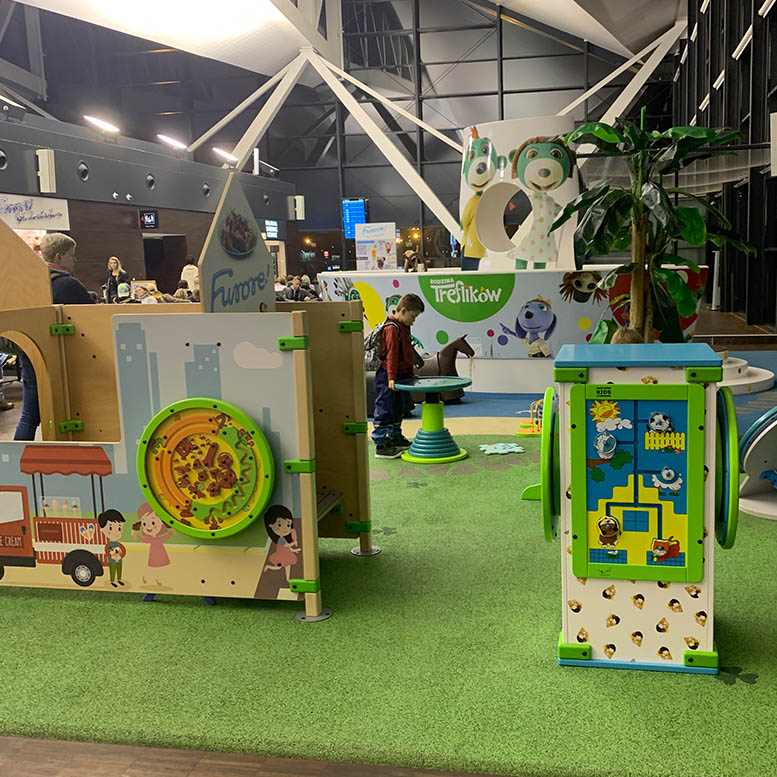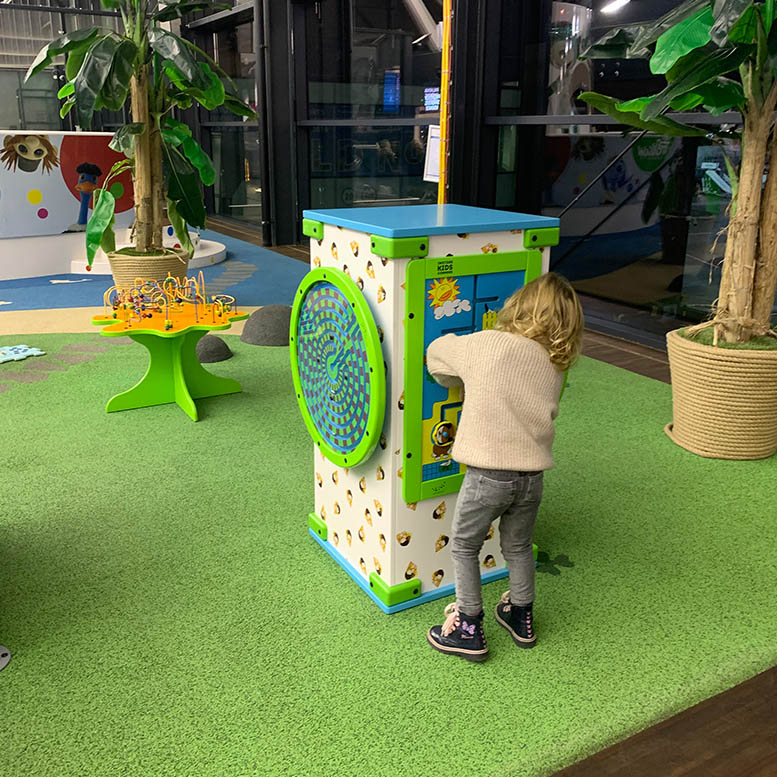 Share