Kids corner at Pathé cinema is a big success!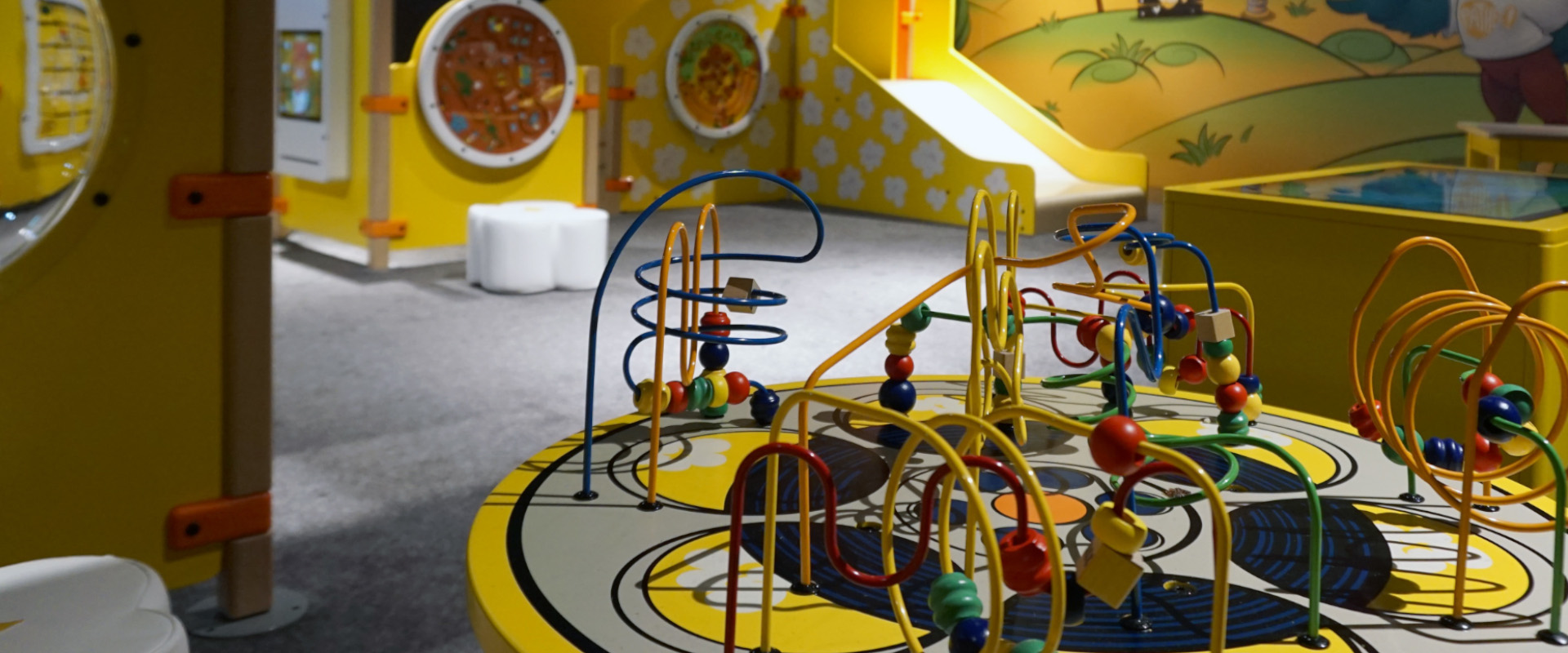 The youngest visitors to Pathé Leeuwarden can play to their heart's content in this fully customised children's play area.
Kids corner at Pathé cinema is a big success!
At Pathé Leeuwarden, children can have plenty of fun! Before and after the movie they can play in the fully custom kids corner. Pathé is known for differentiating itself from its competitors by investing in kids branding. For example with their mascot, Charlie! Kids Parties and handicraft afternoons are also available.
After providing Pathé Helmond and Zwolle with custom kids corners, we have now added extra play value to Pathé Leeuwarden! The kids corner is completely adjusted to the Pathé style and of course Charlie cannot be forgotten! The French rooster can be found in the design of the wall decoration, but also on the fences and in the software! Play the Bubble game with Charlie, for example, or recycle waste together.  

See below an impression of this great project full of educational fun, from digital game systems to wooden wall games! And of course, the popcorn shaped Softplay seat cushions are also present.
Pathé Leeuwarden also caters to its youngest visitors with its kids corner. They can enjoy the many (digital) activities both before and after the film. The kids corner is also a great success with craft afternoons and children's parties!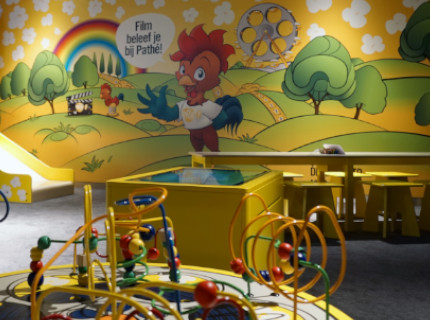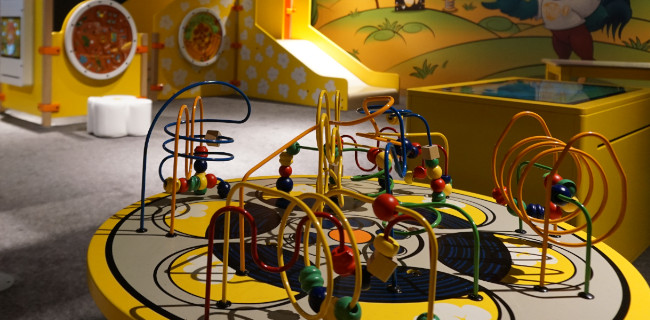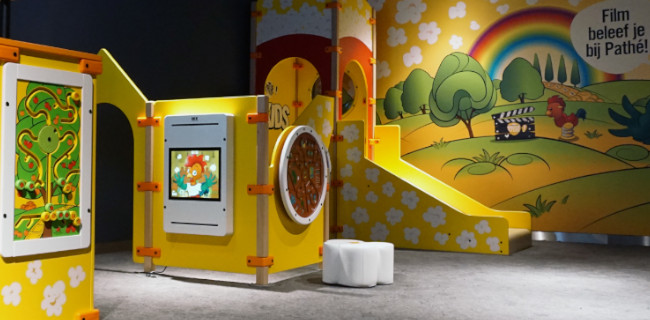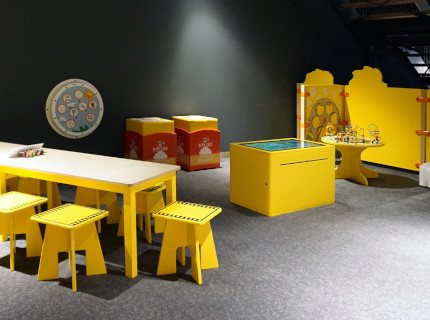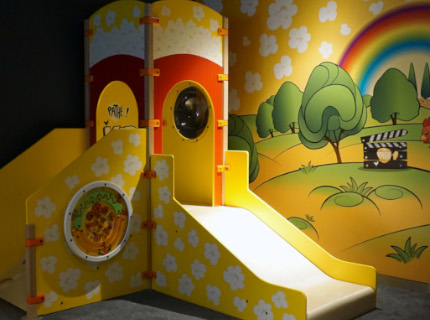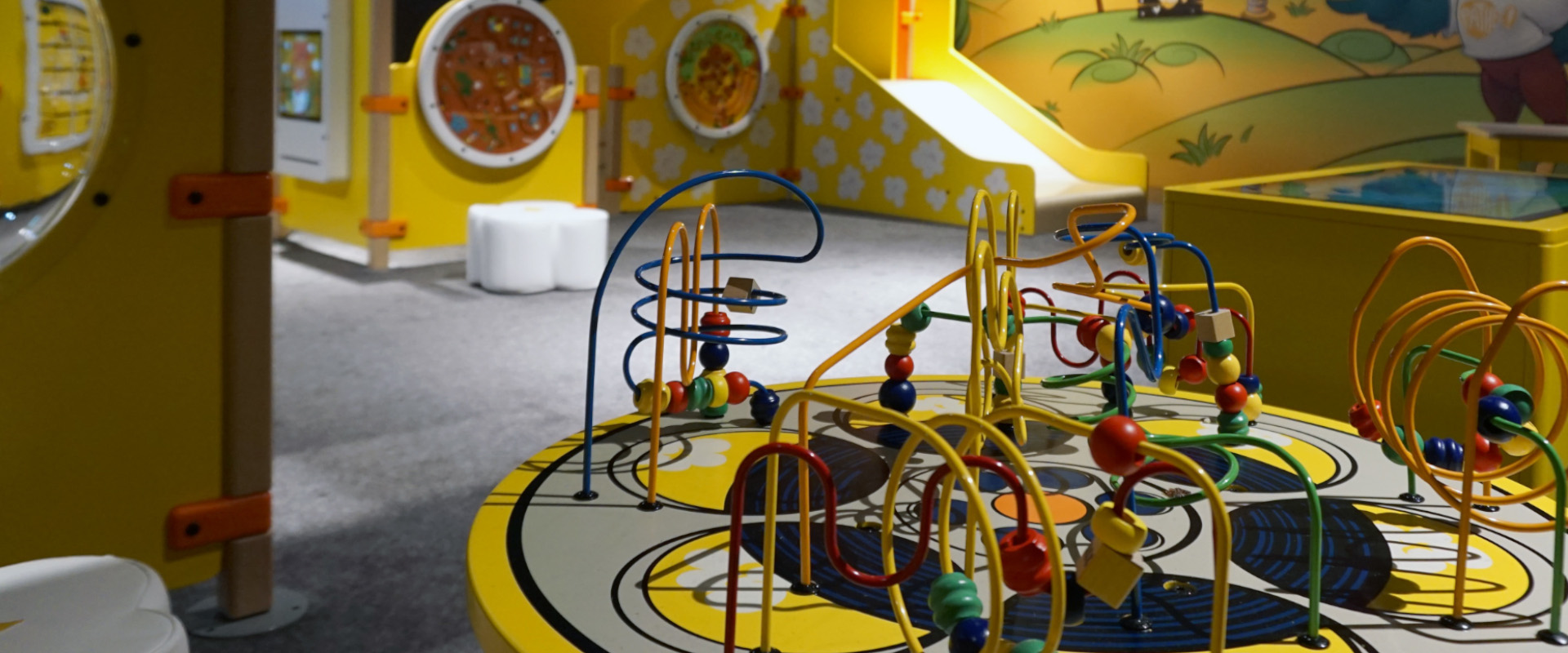 Share