Holiday Resort Giethoorn invests in kids' play area
The play area is fully customised to the beautiful surroundings of Giethoorn
Holiday Resort Giethoorn invests in kids' play area
Holiday resort Giethoorn recently added an inviting play area for children of all ages. The space was already being used as a play area with all kinds of play elements, but has now been completely renovated and decorated with wall decorations and play floors. The look and feel of waterfront village Giethoorn and the Weerribben is reflected in the design of the wall coverings and on the play elements. An Activity Wall has been installed with a beautiful design in the theme of the environment. Gido the Goat, the mascot of Giethoorn, cannot be missing in the wall design either!
The Activity Wall
is a reaction game, where the buttons have to be pressed as soon as they light up. A fall-absorbing EPDM play floor has been placed as well. The design of the floor is based on green grass with flowers. Running through the grass are the Giethoorn waterways, including the bridges.
Children can fully immerse themselves in a world of fun with the diverse range of play elements. These include a climbing tower with slide, a large ball pool, several wall games, a hopscotch track and a play boat. An interactive game console is not to be missed either. On the
Delta 32-inch
interactive play table, up to 4 children can play games together.
See an impression of this beautiful play area below.
Contact us for more information.
Contact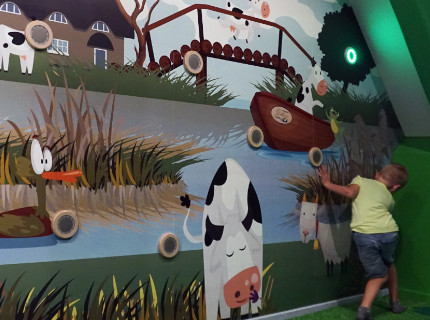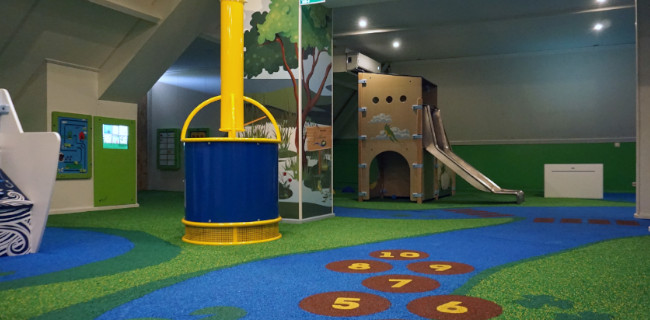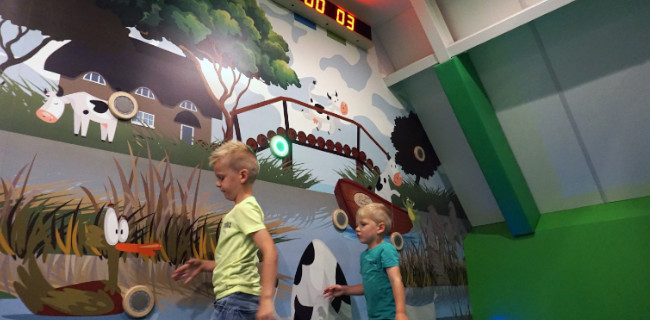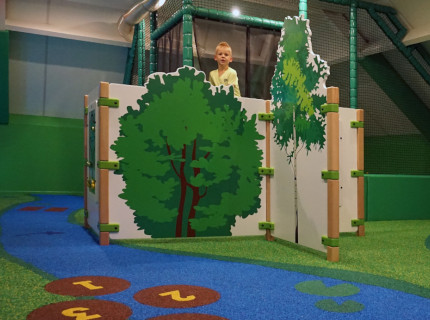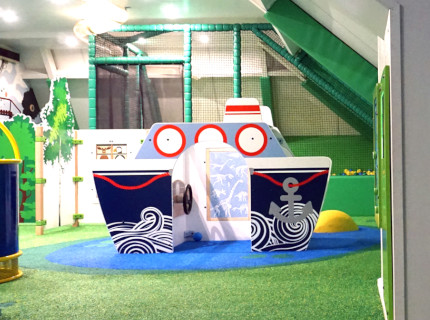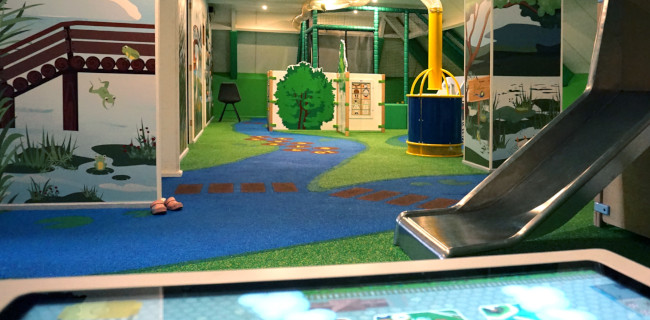 Share