A fully customized play area for cinema Pathé Helmond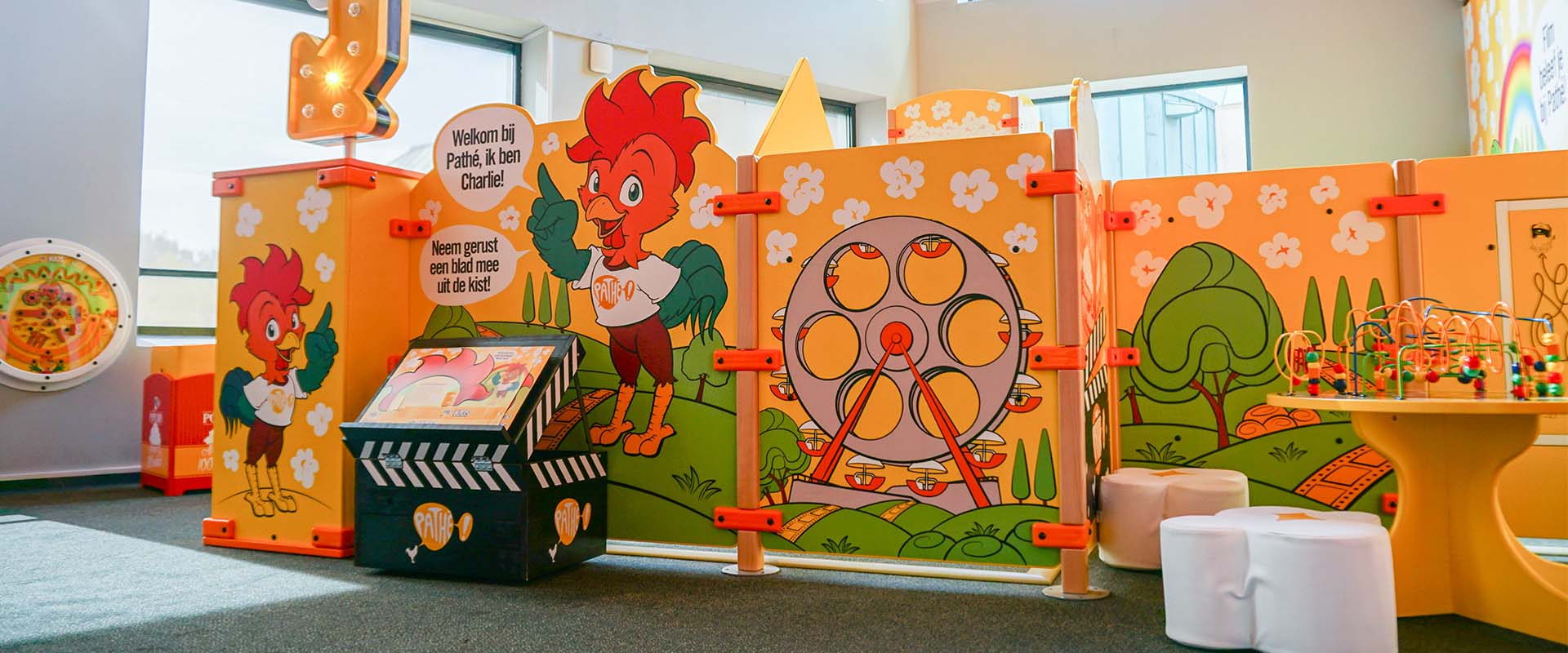 Lots to discover in these movie-themed kids' play corner!
A fully customized play area for cinema Pathé Helmond
A while back, we've created custom-made play corners within the theme of popcorn and films for Pathé cinemas all across the Netherlands, such as
Pathé Zwolle
. Now that this play area at Pathé Helmond has finally been opened, we can now proudly share this project!
Everywhere in this colourful fantasy world you will find mascot Charlie the chicken, as well as lots of popcorn on
fences
, the
Watch Tower
with slide, and even life-sized popcorn
Softplays
to sit on and play with. The space is decorated with a matching
wall design
, and a cozy kids' table for colouring and crafts, and many different wall games to try.
These include specially designed
Memory
and
Sliding Puzzle
wall games within Pathé's branding, and many other educative, analogue play modules for all ages. There is also a modern,
interactive Delta 17 play system
with minigames within the theme of the cinema, with mascot Charlie!
All throughout the space there are several freestanding play modules such as the classic
Beadstree Table
and an interactive
Delta Touchtable
, of course including the special Pathé software.
Now kids can explore all the fun things this play area has to offer, as an extra fun activity on top of their visit to the cinema. Even though parents prefer to come to the cinema a little early, they can now wait in peace while the kids can release their energy in this large and safe play area. This kids' corner is a great reason to come back more often, also for larger groups and kids' parties!
For more information about custom designs such as this tailor-made play area, you can contact our specialists for free advice.
Contact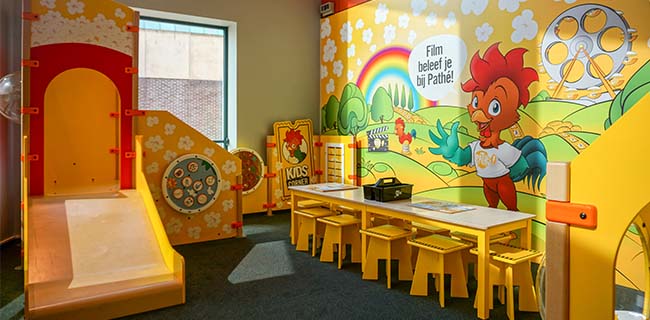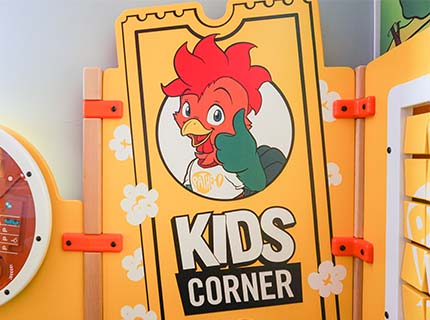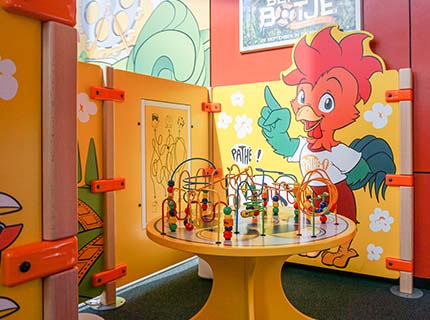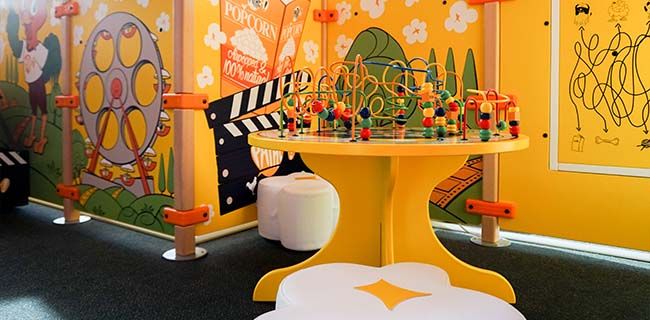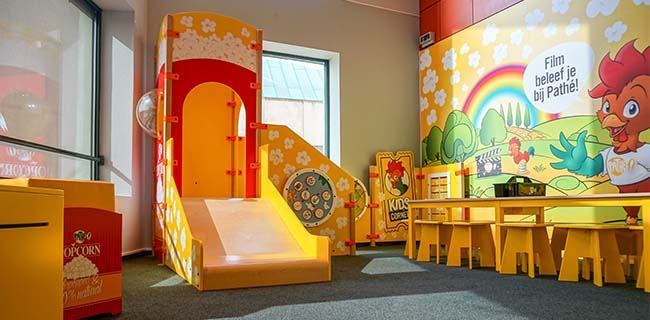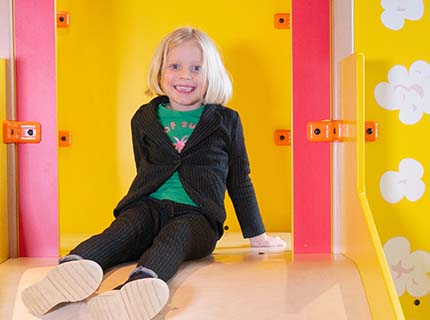 Share