Delhaize invests in fun at the supermarket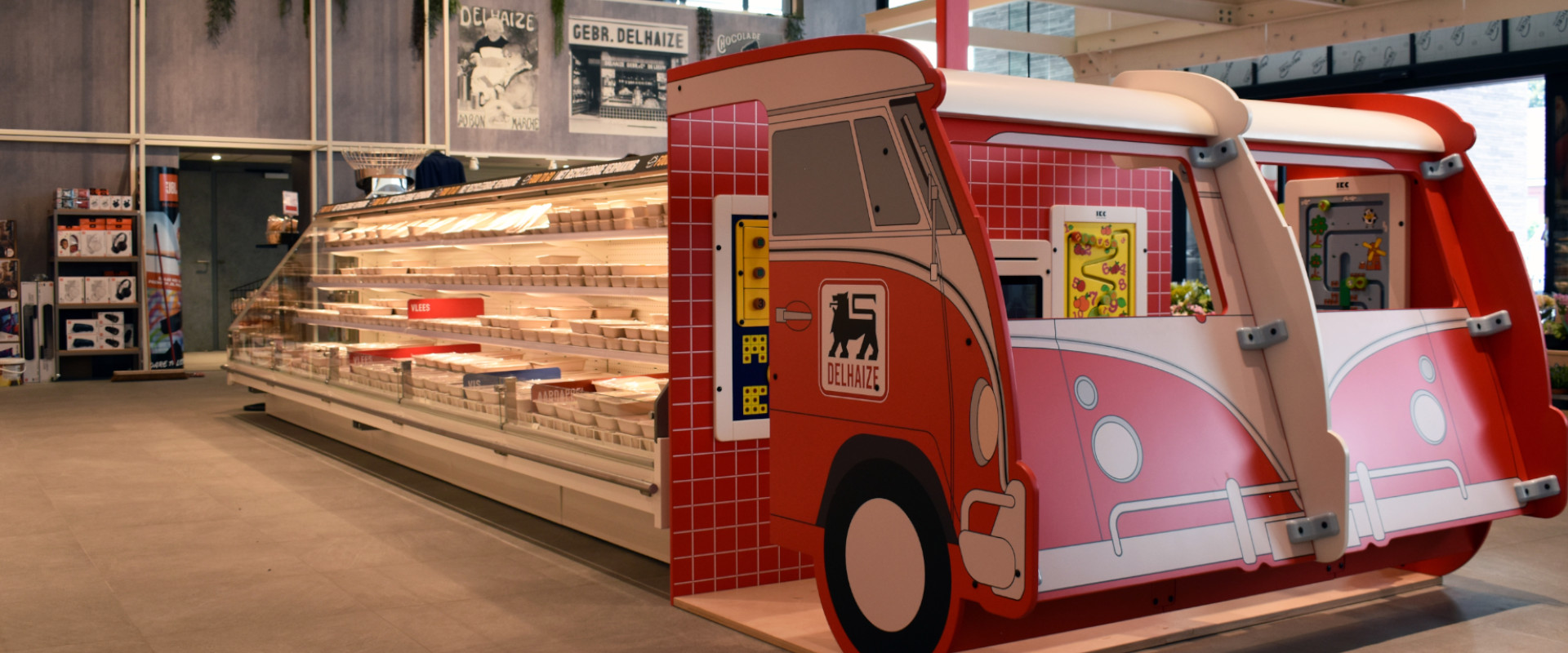 Kids' play area at a strategic position in the shop
Delhaize invests in fun at the supermarket
Our design team has developed 3 completely customised play concepts for Sam Dewitte, entrepreneur of AD Delhaize supermarkets. These are placed in several locations. The first custom-made Delhaize food truck and play van has already been placed in Waregem. Delhaize supermarkets wants to stand out from its competitors, and that includes a fun and unique kids corner.
Custom software with logo and custom games
In the play area, a variety of 
interactive game consoles 
have been implemented. These contain the supermarket
software
 including 11 educational games. These games have themes such as farm, fruit, nature and family. The games are about playing, learning and developing. The supermarket software is fully adapted to the Delhaize style, by incorporating the logo in the games.
See an impression of the software below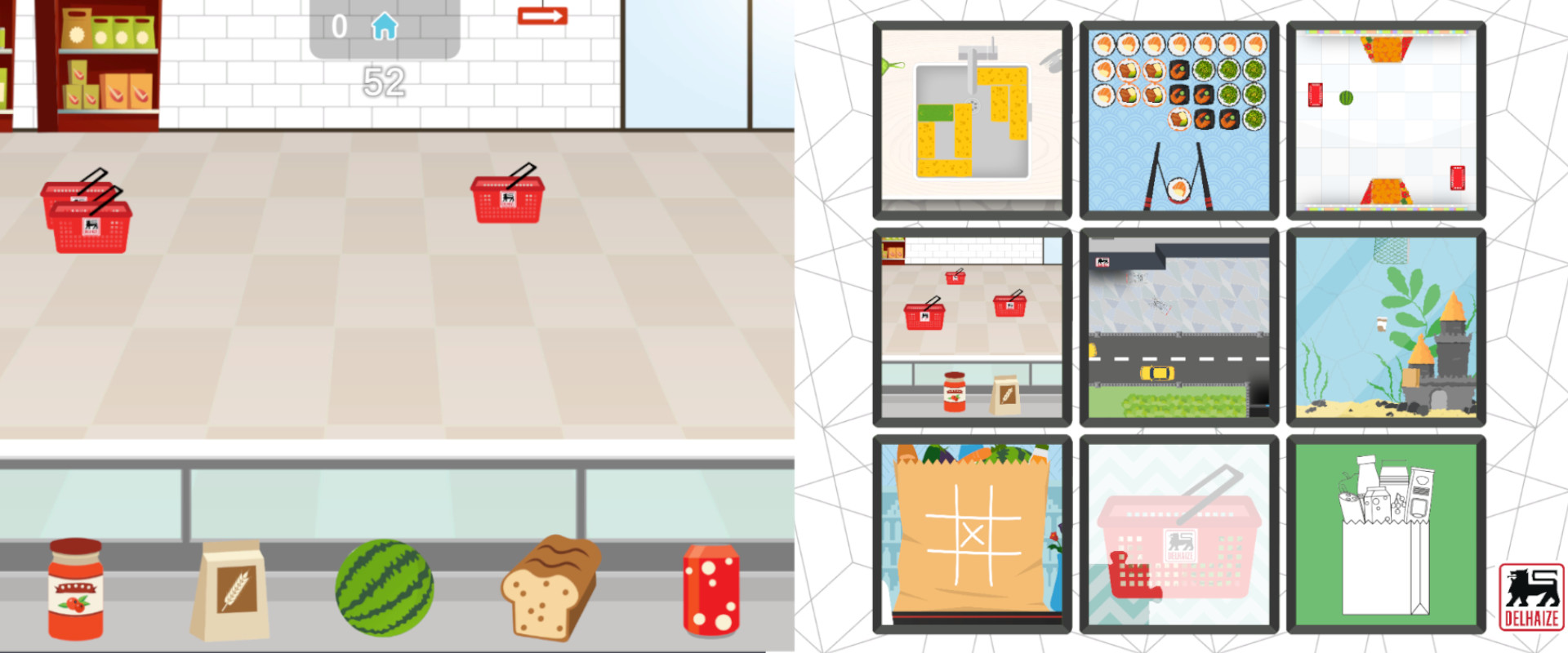 The kids' play corner is placed at the entrance of the supermarket, so that children can easily find the play bus while parents can keep an eye on them. In this way, the parents can do their shopping and take the time they need. Meanwhile, the children are having a great time!  
The children often play a big role in which supermarket the parents choose. The parents know that they can shop at Delhaize, because the children can play and make friends. The children also have a good experience with Delhaize, which ensures positive brand awareness and branding at a young age. After all, the children of today are the customers of tomorrow.
Contact us for more information >
By adding play, this entrepreneur creates a higher level of customer experience and commerce in the supermarket.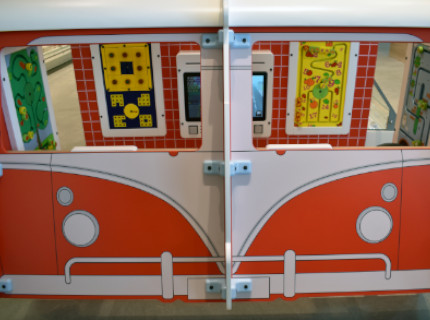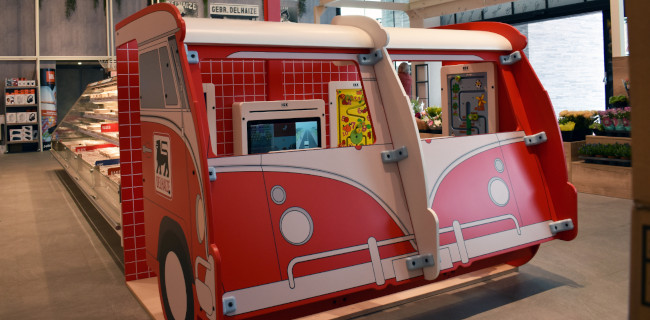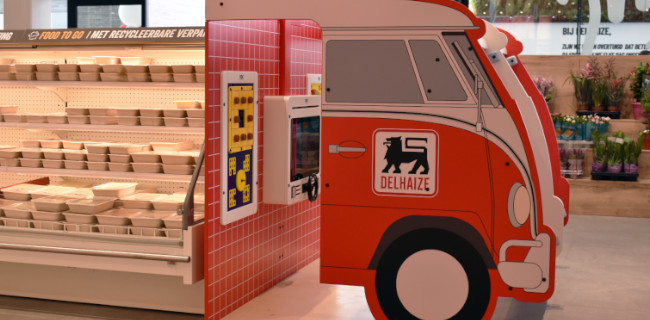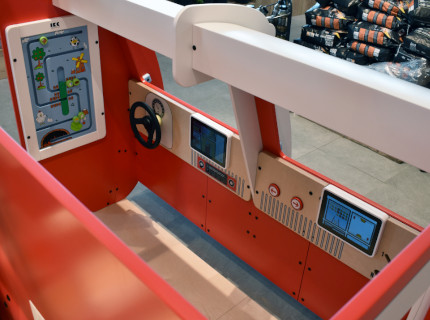 Share