Tropical kids' room full of nostalgia at Hotel Van der Valk Venlo!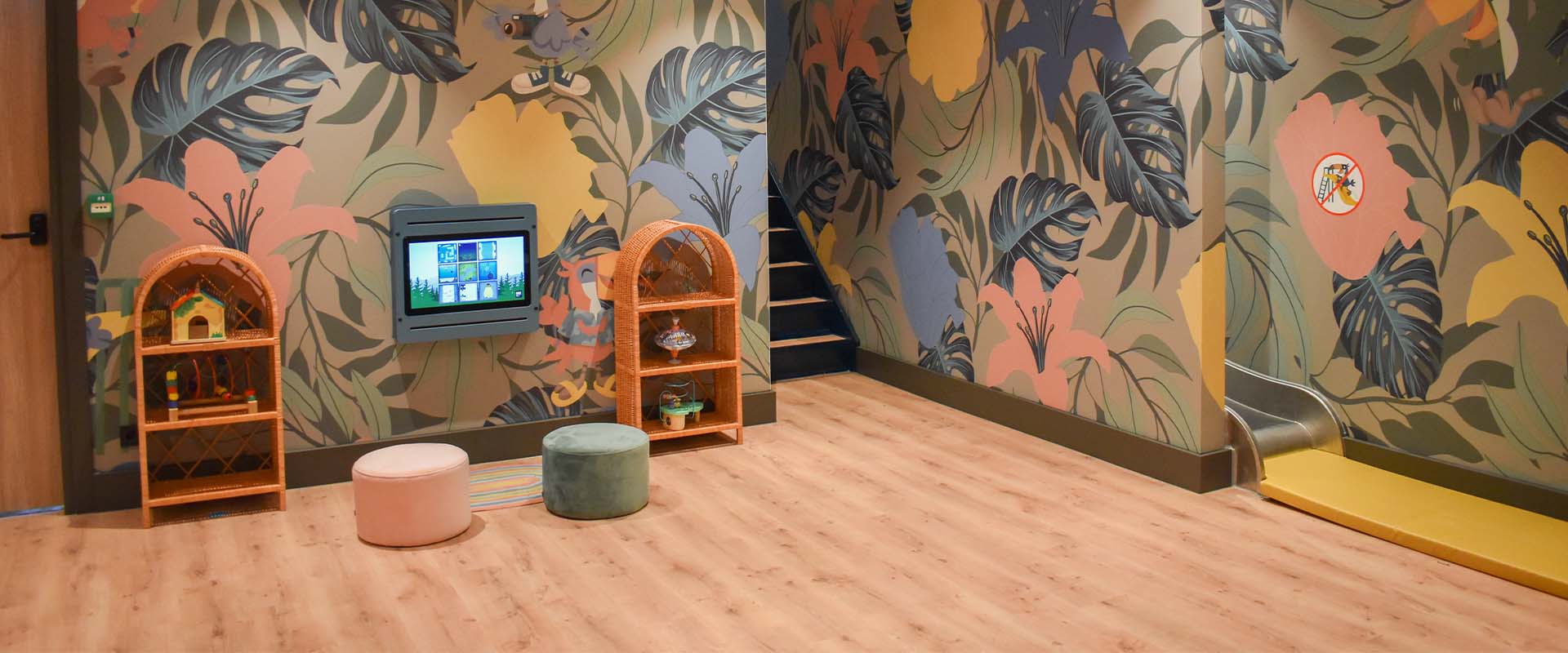 This custom-coloured Delta 21 touchscreen was the surprising addition this retro playroom was missing!
Tropical kids' room full of nostalgia at Hotel Van der Valk Venlo!
IKC has delivered a special contribution to this nostalgic playroom for Hotel Van der Valk in Venlo, conceptualised and composed entirely by hotel director Ine van der Eijk.
In this fun play corner there are all kinds of things for kids to discover; from a slide and a mini cinema to a fully furnished kitchenette with wooden smoothie blenders. All around the room you can find old-fashioned toys, from a spinning top to colourful beads and other durable wooden games.
On the tropical wallpaper with a gorgeous retro colour palette, you can spot several Van der Valk toucan mascots. On this beautiful wall now hangs a perfectly matching
Delta 21
inch play system, specially made in the colour the client had imagined. A fresh modern touch in a nostalgic time capsule!
The games in the
software
are ideal for kids between 4 and 8 years old, and offer all kinds of fun puzzles and games that teach them to be environmentally conscious. Director Ine van der Eijk has deliberately chosen for a game console without racing or fighting games, and soon discovered our IKC play systems. These never contain any violence, and offer not only fun but also educative games that help contribute to their overall development.
Hotel Van der Valk Venlo is very content with the beautiful end result, knowing kids of all ages will find joy in the new play corner!
At IKC, any wish or idea can be brought to life, from custom colours to entirely unique designs!
Contact us about the possibilities
Our chilld-friendly software, and the option to make the Delta 21 a custom colour, was the decisive factor for Hotel Van der Valk Venlo to choose for IKC. They are very happy with the end result!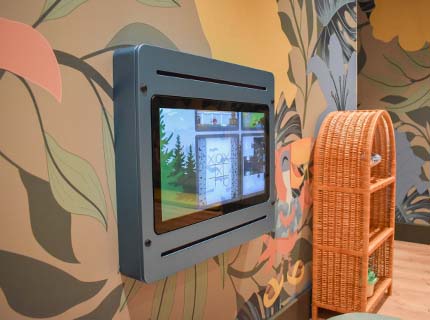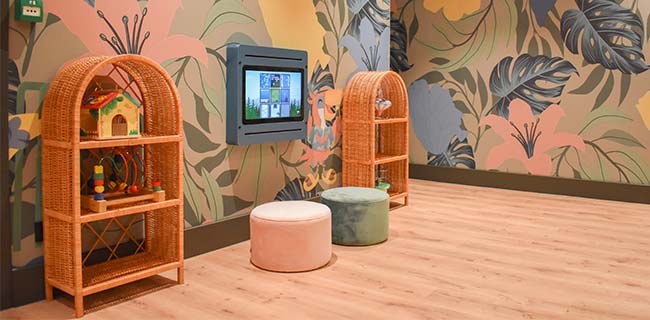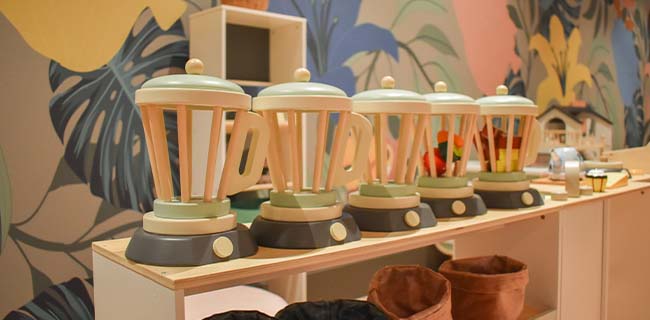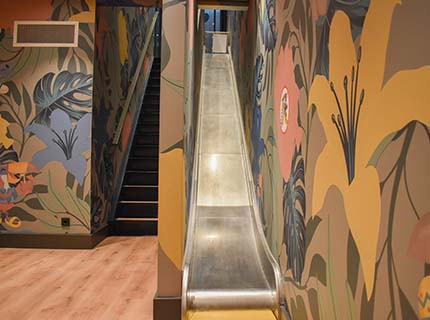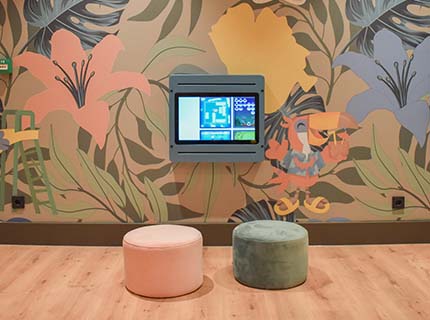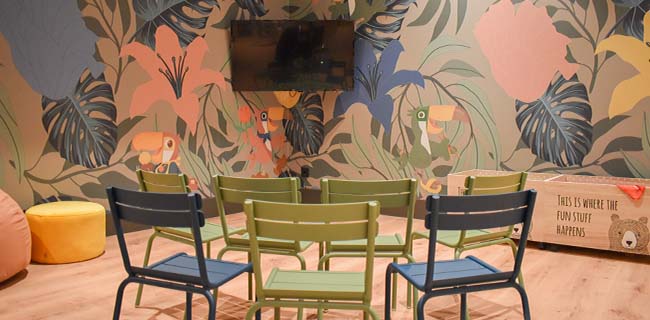 Share