Play area at the Centara Mirage Beach Resort Dubai, Mirage Family Lounge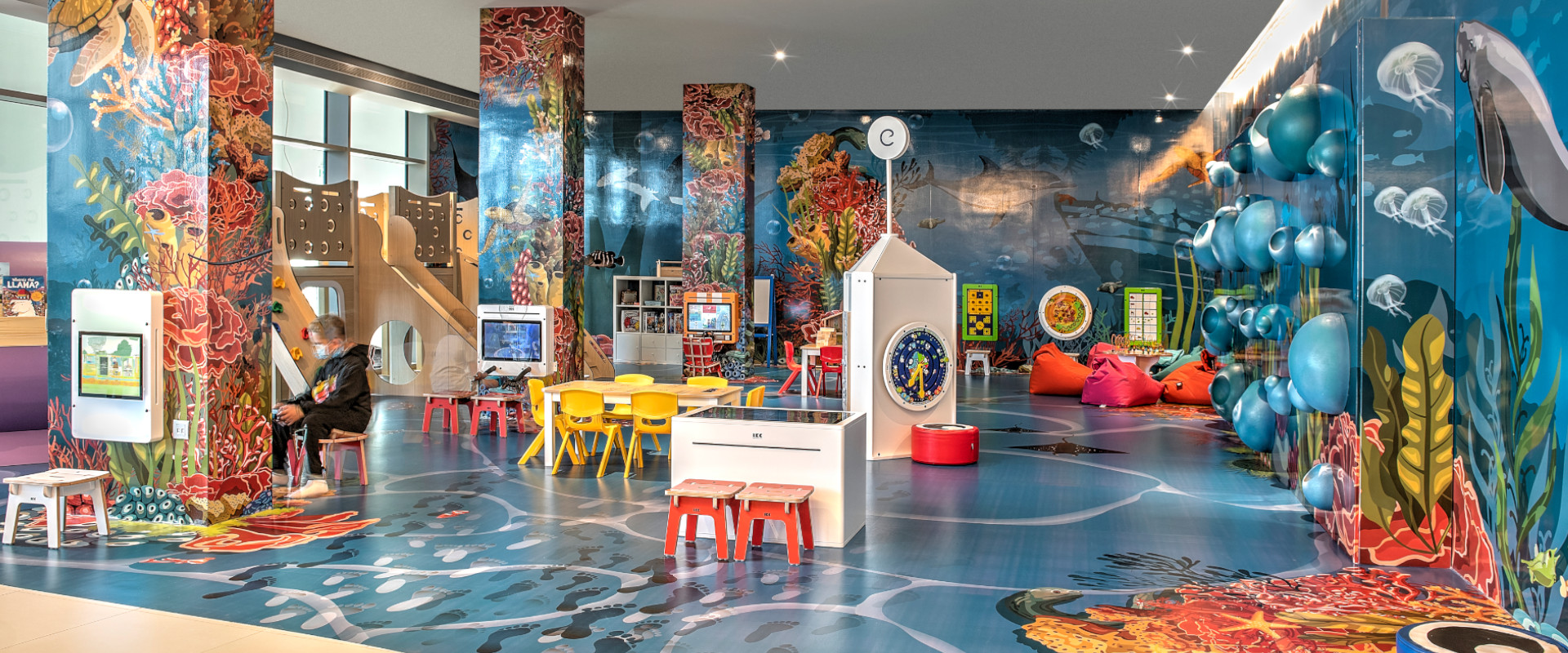 A play area with a beautiful sea life theme
Play area at the Centara Mirage Beach Resort Dubai, Mirage Family Lounge
Enjoy a carefree holiday at the luxurious and family-friendly Centara Mirage Beach Resort, Dubai. In an exclusive lounge, next to the breakfast/lunch restaurant, there is a play area where parents can relax with their children. After breakfast, there are fun activities for children throughout the day. Parents can enjoy tea in this lounge, or cocktails in the evening.


A play area with marine life between Thailand and Dubai as its theme
The theme of the indoor play area is the sea. The inspiration for the kids' play area design is the beautiful underwater world found between Thailand and Dubai. Climb the wall amongst the stingrays, jellyfish and lionfish, or play the game of memory on the wall game next to a sea turtle. This makes the kids' play area fun, but also educational! The playground is designed to immerse children in a wonder world that they will run to as soon as it catches their eye.
See an impression of this beautiful project below.
Interested in a customised play corner? Contact us >
The intention of the design was to immerse children in the wonderful world of the sea - and it did!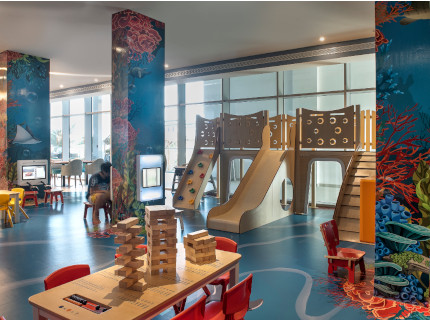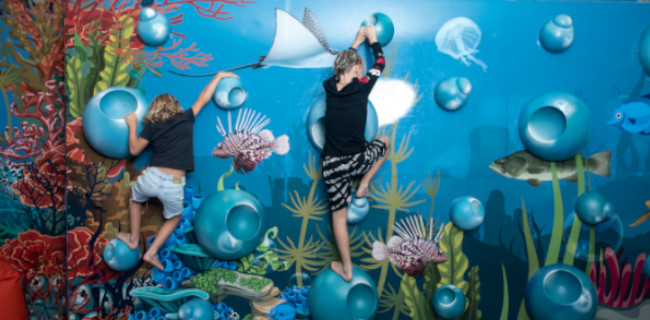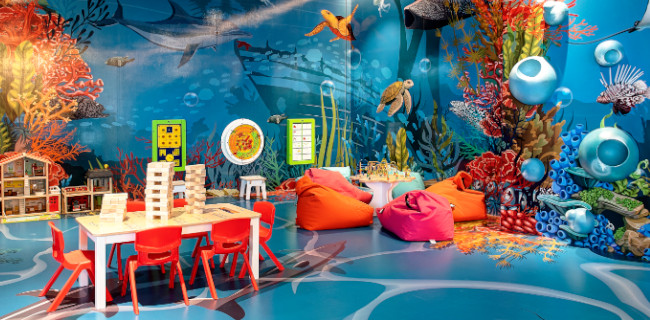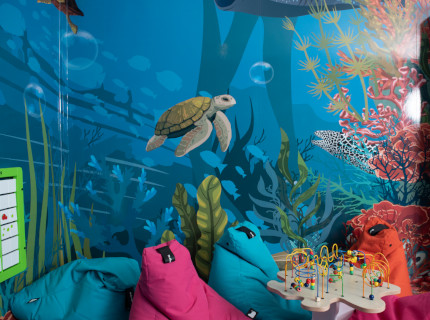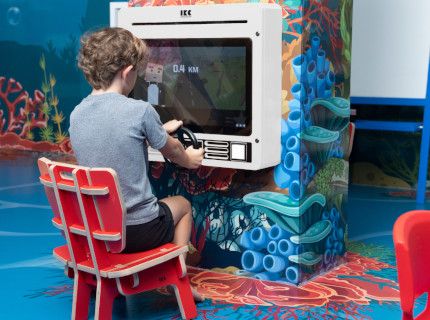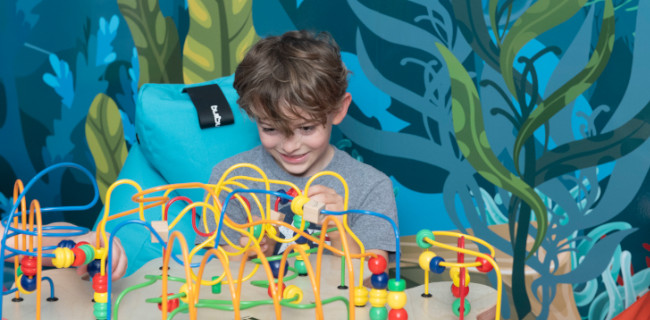 Share