Borussia Dortmund scores themselves a kids' corner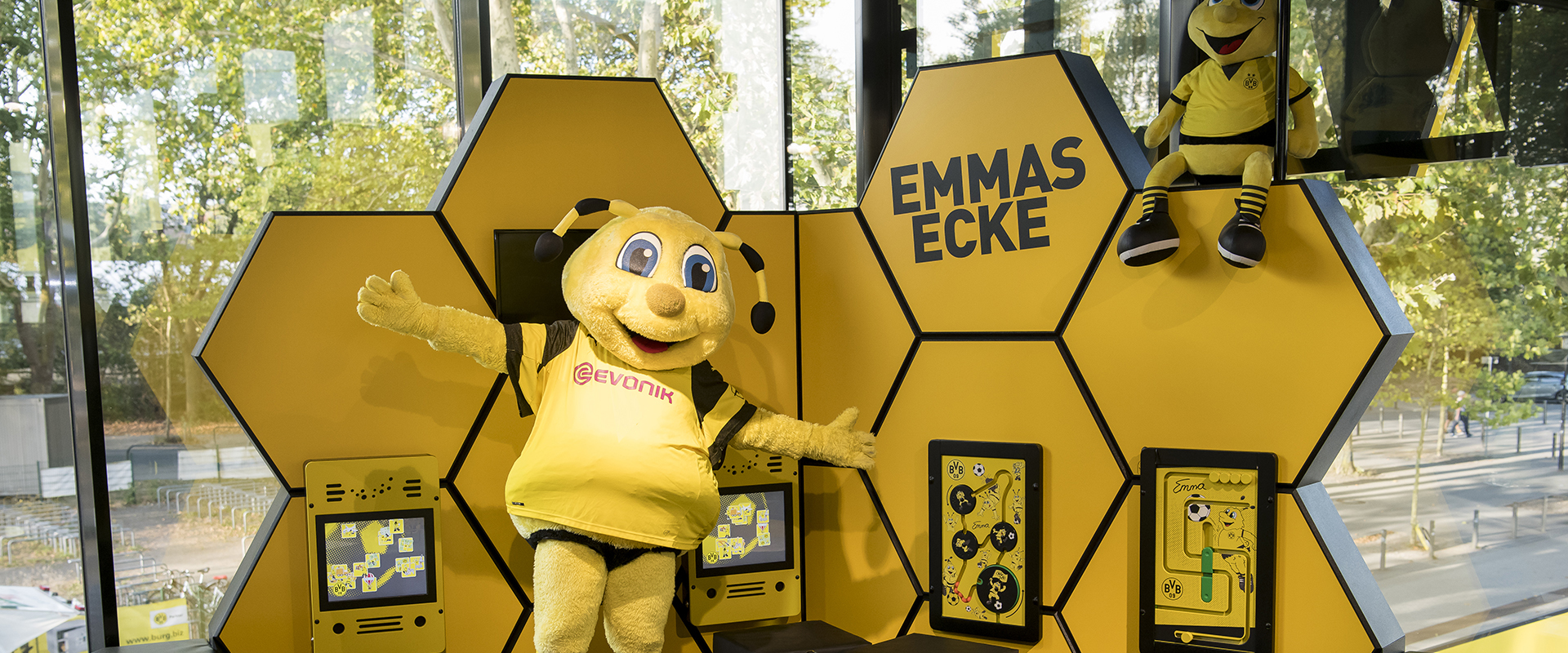 BvB increases the brand experience for young and old
Borussia Dortmund scores themselves a kids' corner
Borussia Dortmund is one of largest football clubs in Germany and is well known for their yellow and black colors. The club recently added play value to their BvB-Fanwelt with a fully customized kids' corner, named Emma's Ecke.
What does the play corner of BvB include?
The kids' corner combines both interactive touch screens with specially customized play modules. The children can either play their own football game, on the 32-inch Touch Table, or have great fun playing with the unique modules on the wall. All fans also have the possibility to take a picture as the Club Mascot!
The IKC kids' corners are TUV certified and only use FSC-certified beech wood, making sure that parents can safely let their children play and have fun. Making the BvB-stadium more child friendly allows parents to spend more time in the fan shop or in the restaurants and cafés. Emma's Ecke helps to create a child friendly environment and improve the brand experience for fans of all ages.
Interested in a customized kids' corner for your own establishment? We are happy to help you.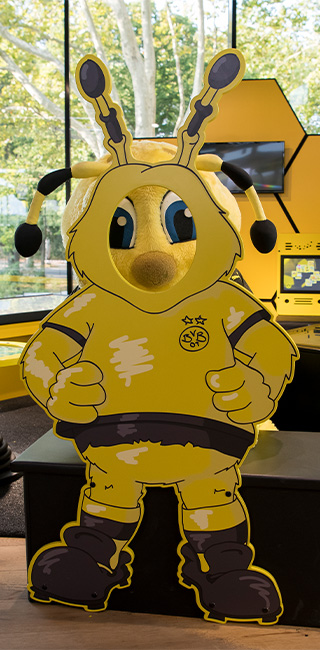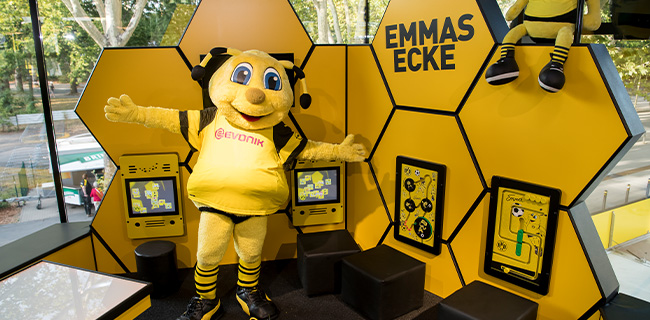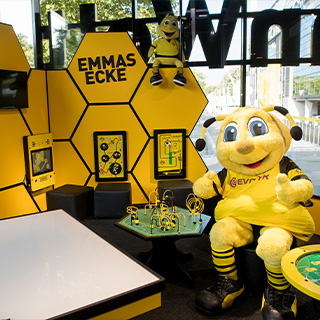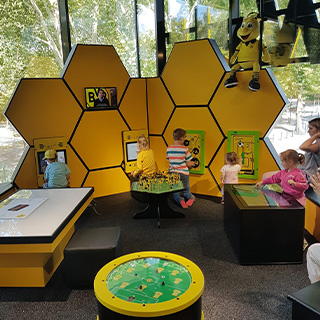 Share