Undisturbed playing at der Brabander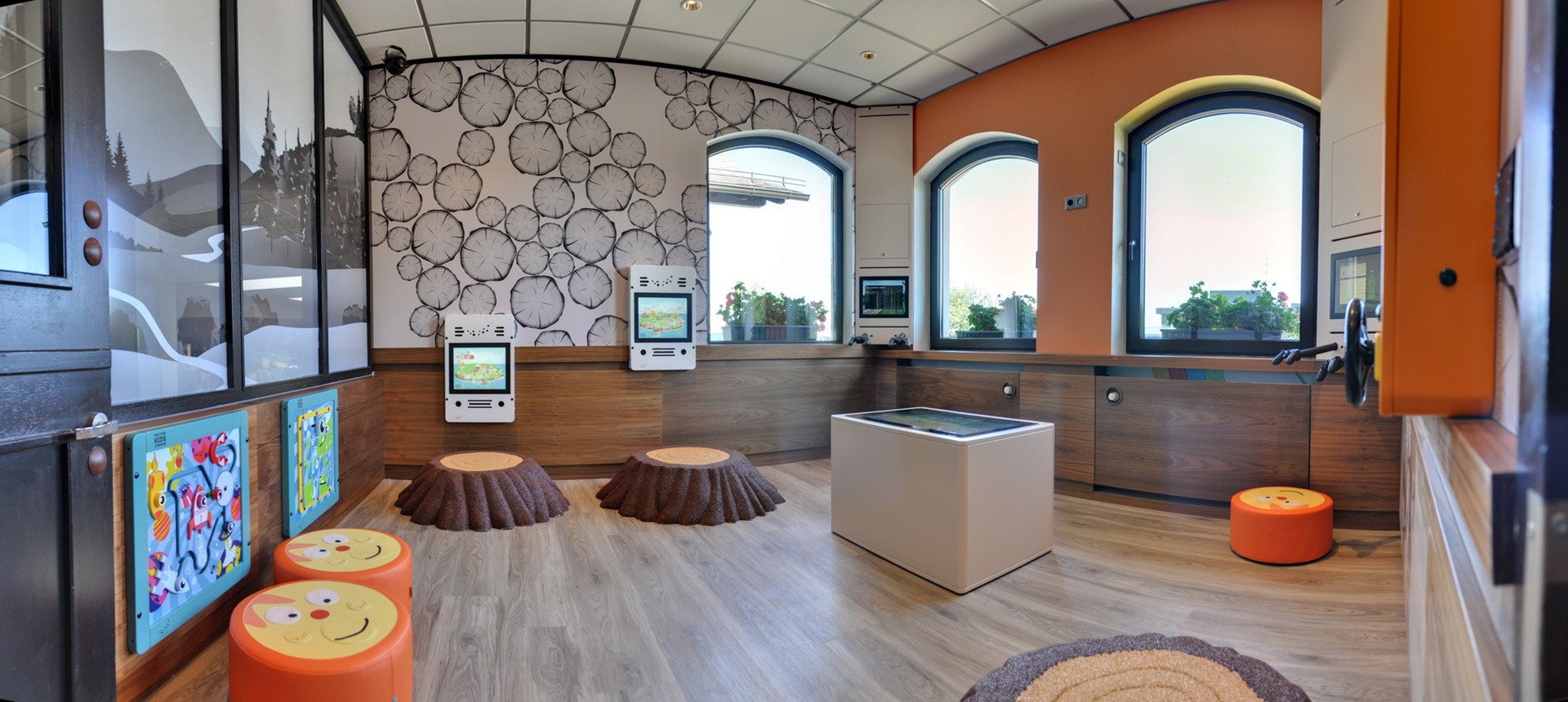 Fun for children of all ages
Undisturbed playing at der Brabander
At Der Brabander hotel in Winterberg, Germany, children can enjoy themselves undisturbed in a new play area which has just been completed. Der Brabander is a holiday hotel located in the heart of this famous ski resort: a resort which has always been known as a centre for families to enjoy their skiing holidays.
The play corner has a bespoke design, in accordance with the specification provided by the customer. This kind of development is something in which our designers have become specialists. In addition to a number of standard products, such as the interactive TouchTable and Hypercab PlayModule, the corners of the room have each been fitted with custom elements, bringing a completely unique configuration to life. We installed a 17 inch IKC interactive PlayTouch screen into the fixtures of each corner, making optimum use of every metre of space.
The combination of Game Modules and interactive play systems allows both younger and older children to enjoy themselves for hours, giving them plenty to do off-piste.
Interested in a children's corner? Contact us!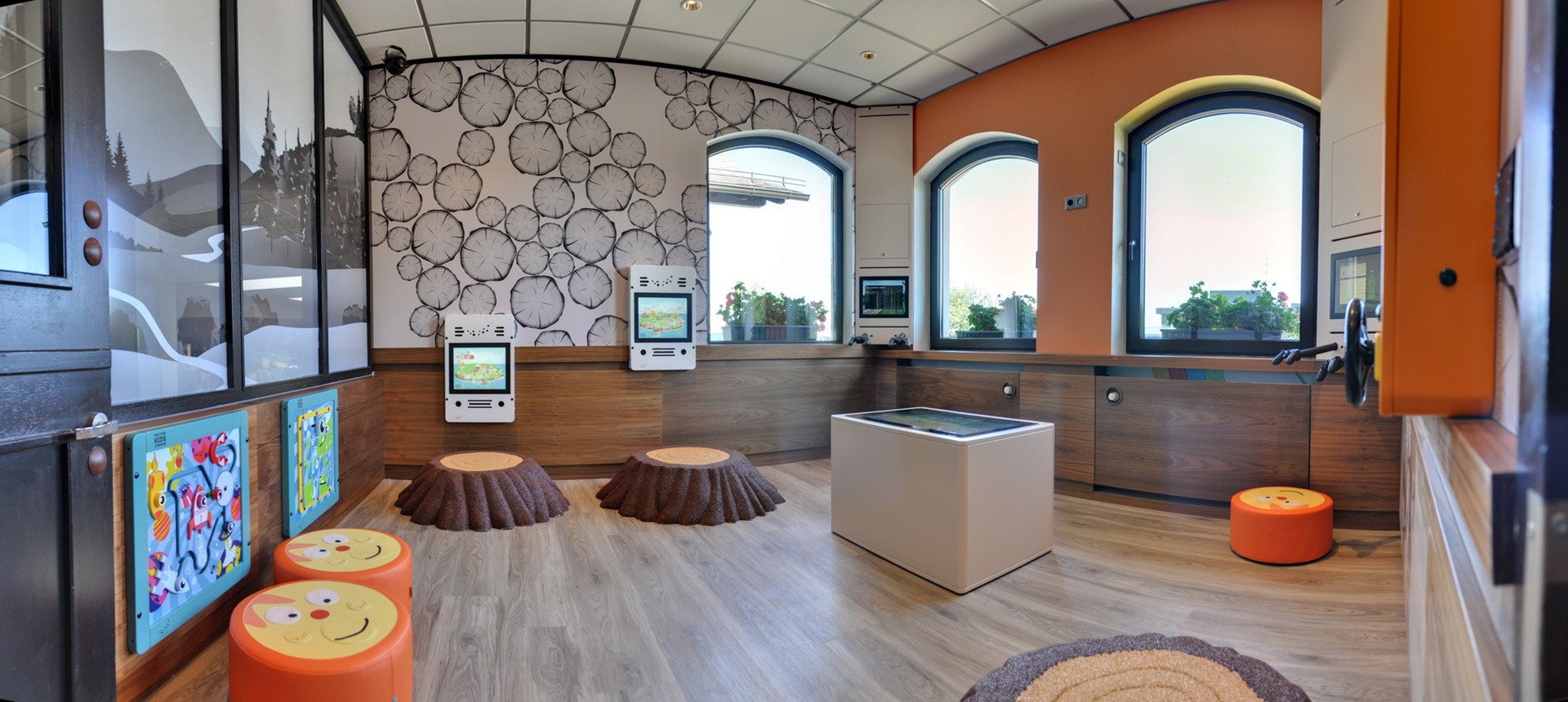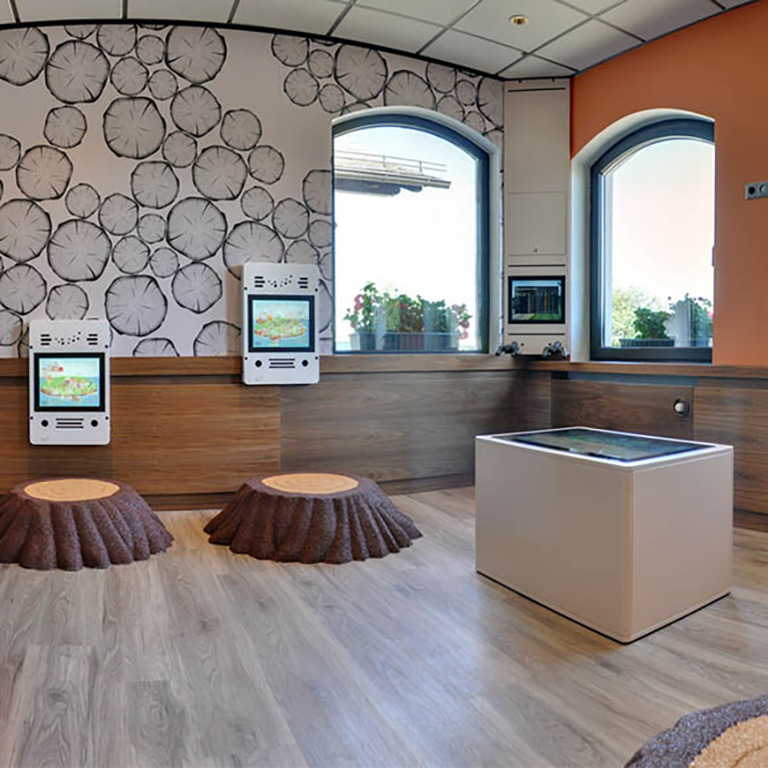 Share