Swim centre Rotterdam places play corner with a sporty look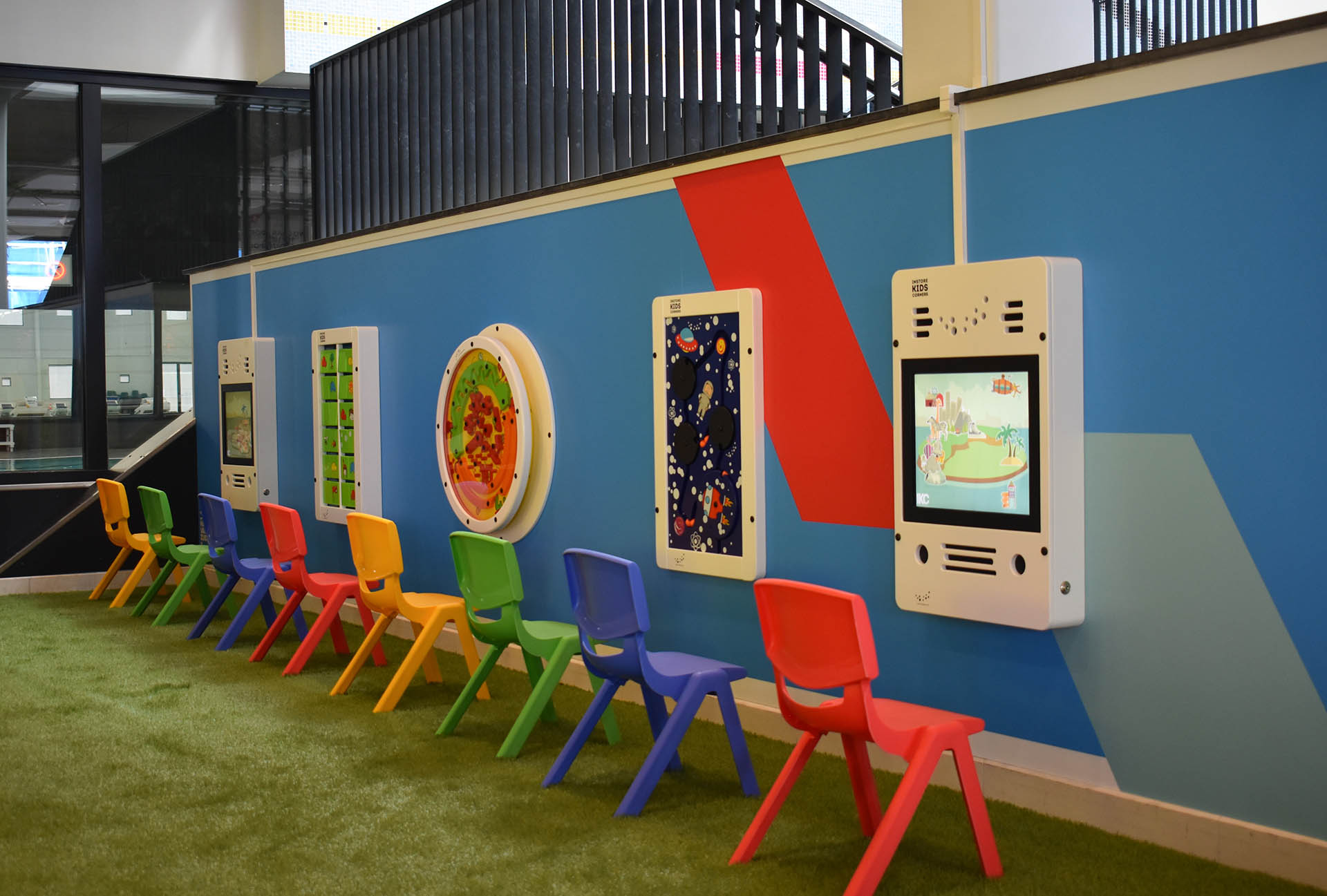 Making children feel welcome
Swim centre Rotterdam places play corner with a sporty look
The play corner at Zwemcentrum Rotterdam gives children a great place to play. This makes sure that they don't starting running around because they're bored. This is especially useful for the brothers and sisters who have come along to swimming lessons. This will allow them to enjoy themselves for an hour while waiting.
Lots of fun within the kids' corner
The sporty look and the combination of wall games and interactive play systems ensures a lot of fun for all children between 4 and 12 years old.
Interested in a children's corner? 
Children who have come along to their brothers or sisters swimming lessons, often have to wait for up to an hour. With this play corner, they can enjoy themselves while waiting without getting bored.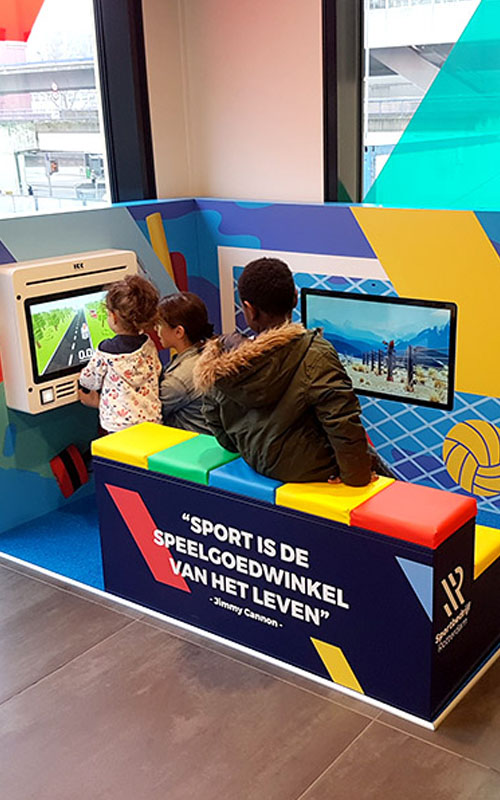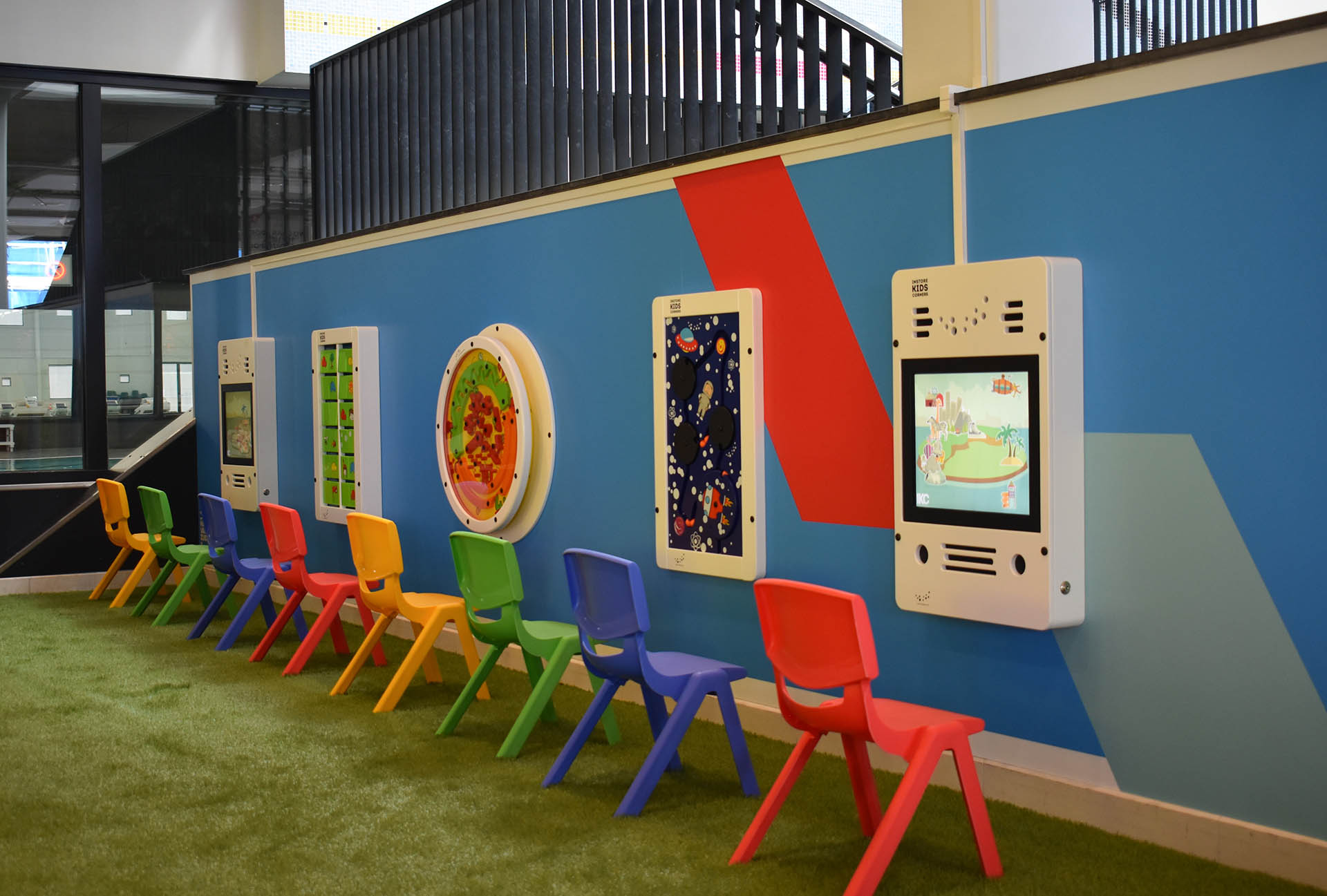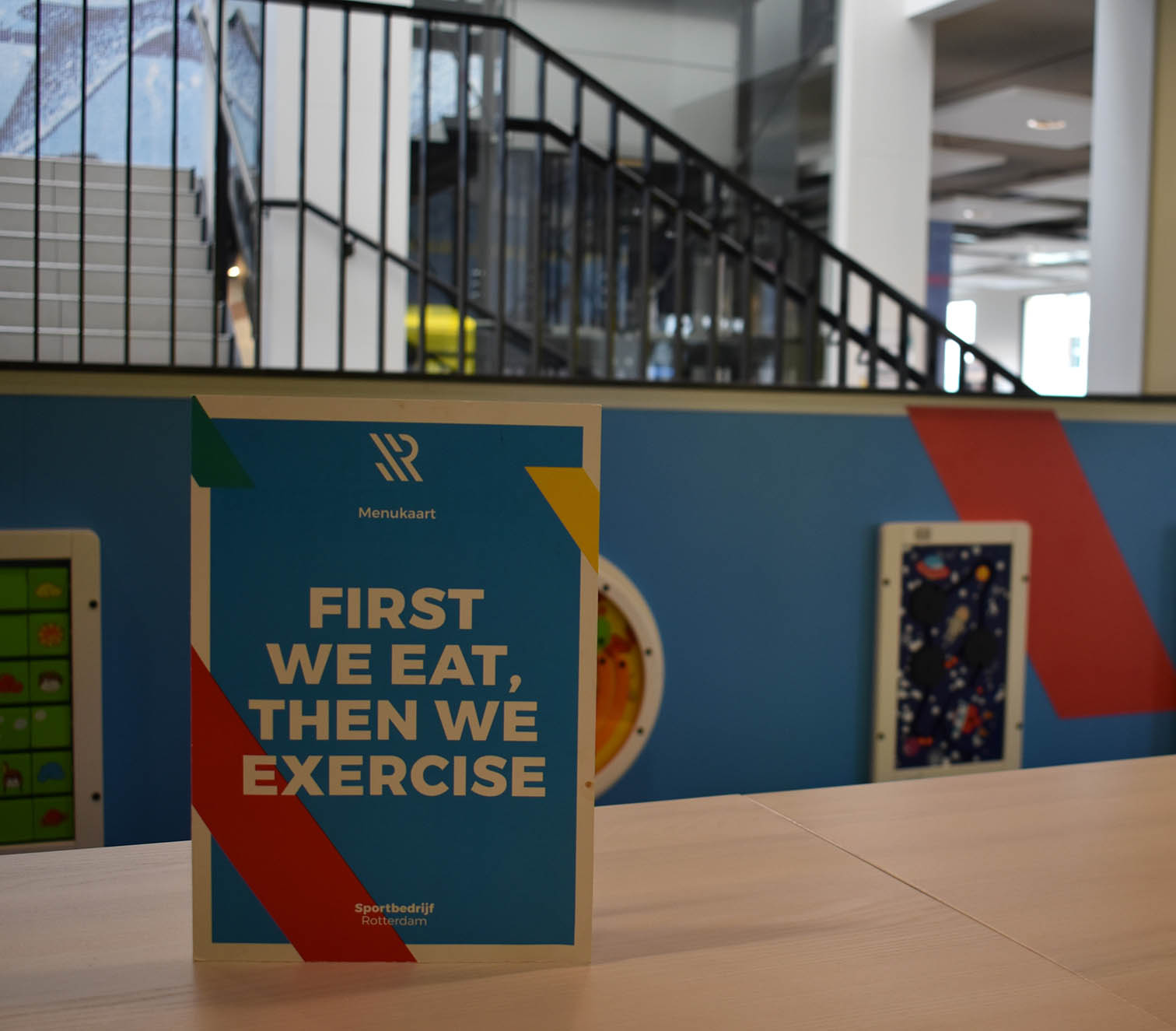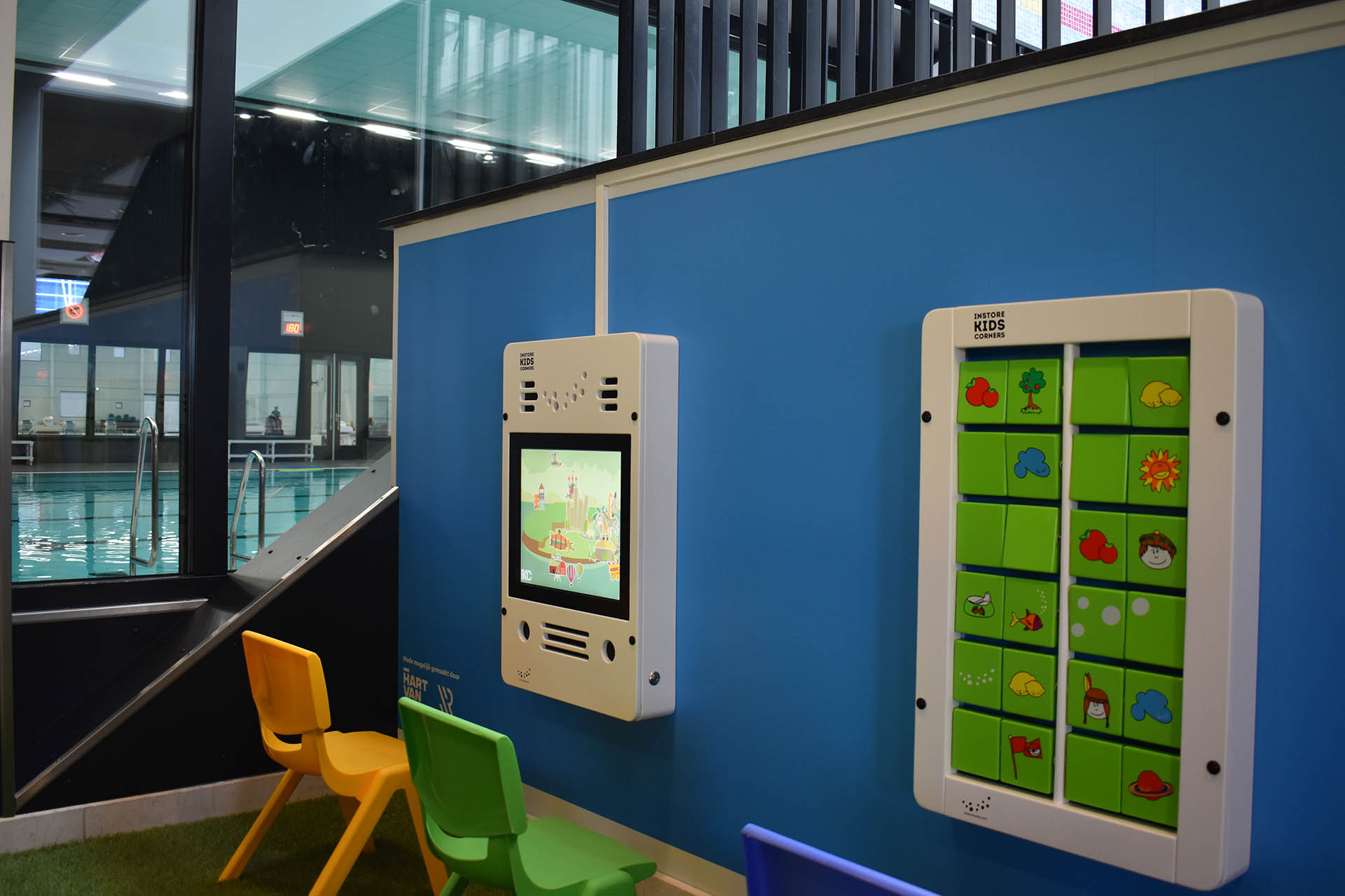 Share