Modern luxury and fun at 4-star hotel De Blanke Top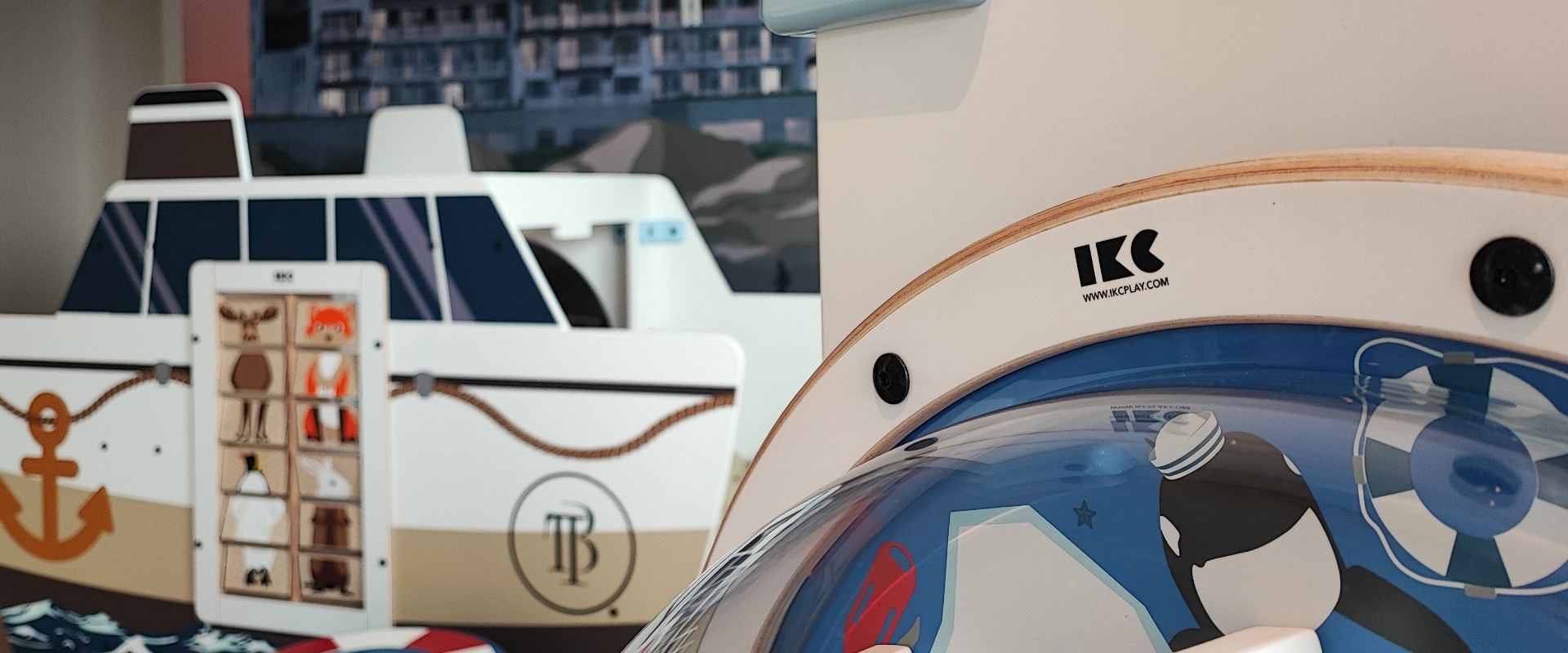 The custom-branded kids' corner fits perfectly within the look and feel of the hotel
Modern luxury and fun at 4-star hotel De Blanke Top
Over the past few months, the hotel has been in the process of an extensive renovation, with everything being renewed and modernised. An important part of the renovation is the addition of a special kids' corner. This allows children to play while their parents enjoy the hotel's luxurious facilities. The hotel is surrounded by nature with a beautiful location on the coast of Zeeland and in the most southern beach resort in the Netherlands. Guests can enjoy the beautiful views of the sea and dunes, while their children play in the safe environment of the kids' corner.
Play elements entirely in the Hotel style
The hotel has chosen Forex
wallcoverings
with a custom design, This creates a modern and clean look completely in the style of the hotel. The logo and their mascot Bobbie have been incorporated into the wall covering and play elements. This allows children to build a positive association with the hotel's brand at a young age. After all, children are the guests of the future! One of the most outstanding play elements is the
touchtable
, which is incredibly popular with children. This interactive table is featured with plenty of games, allowing the smallest guests to have a great time. The multiple-touch points allow up to four children to play a game together. This game console is also suitable for older children, just like the playstation.
The
FourFun
provides a lot of play value on 1m2. Different games are placed on the 4 sides of the play system. This provides fun for 4 children at the same time. The play boat is also completely in the style of the hotel. The look is complete with the Softplay seat cushion in the shape of a life buoy.
This unique combination makes this hotel a fantastic destination for families looking for a luxurious holiday in beautiful surroundings. With the kids' corner, the amazing views of the dunes, the unique theme and the popular touchtable, there is something for everyone at this special hotel.
Contact us for more information >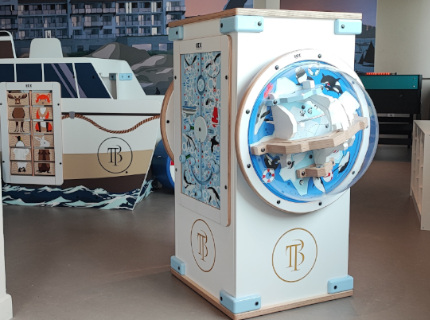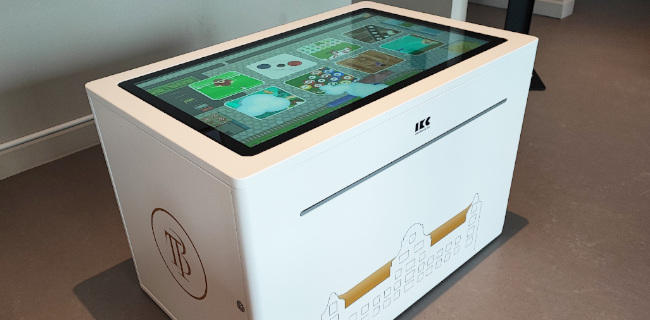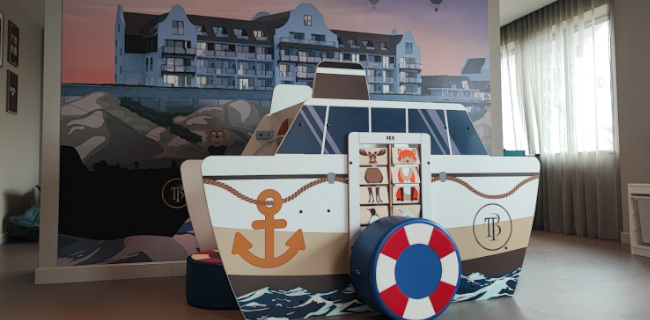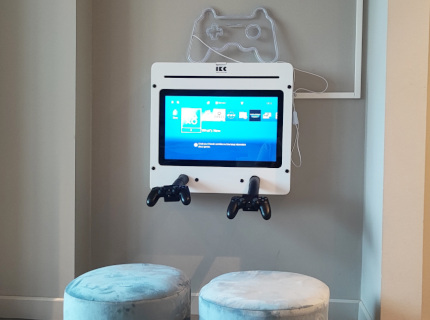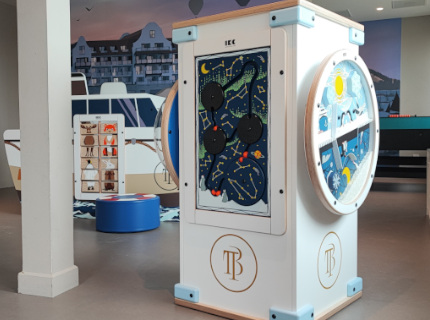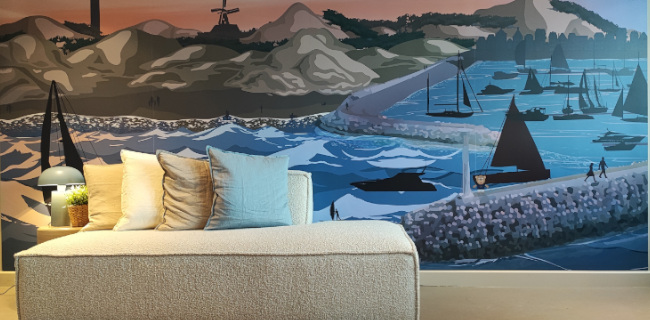 Share