KOS restaurant has an educational play corner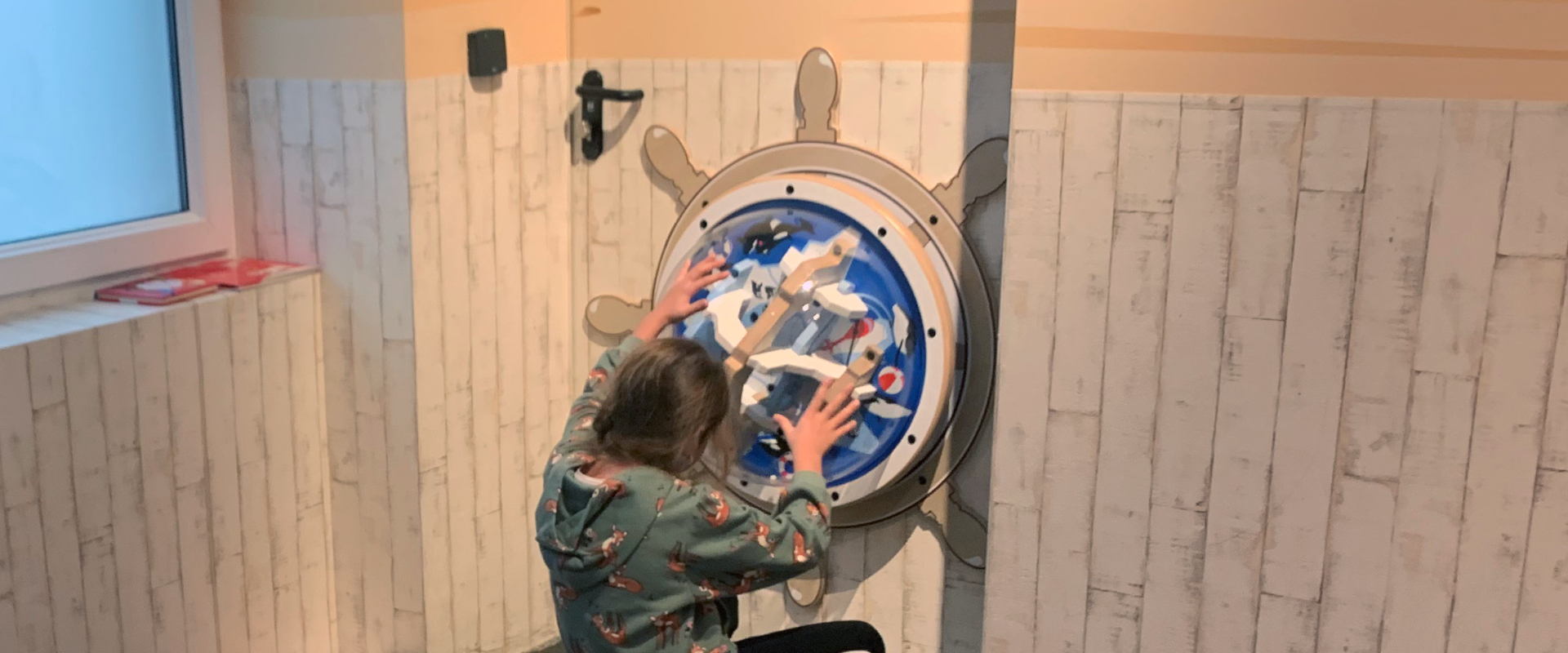 Children have a great imagination and it is important that they maintain and can develop it further.
KOS restaurant has an educational play corner
KOS restaurant has invested in play fun for its smallest guests. The restaurant's owners are parents themselves; they understand the importance of learning through play. The aim of the kids' corner is therefore to entertain children, but also to stimulate their development through educational games. Children have a great imagination and it is important that they maintain and further develop it. With all the different games in the play area, they can totally immerse themselves in their fantasy world. The play elements are suitable for children between 2 and 14 years old. They can, for instance, play in a real wooden house, or in a bus! And there are stuffed animals laid out for the little ones, who can also have dinner in the play kitchen.
A selection of the educational play elements
Playwheel Tip of the Iceberg
is placed on the wall. This wall game is a rotating and agility game, where children turn the playwheel. This allows them to move the ball through the maze. On the way, they have to dodge the wakes to reach the flag. This stimulates hand-eye coordination. With its Arctic theme, this wall game fits into almost any interior.
The
IKC Van
is a play system in the shape of a bus. In and on the bus there is space for several games, this provides play value for multiple children at the same time. On this bus, an Apple Pie Factory wall game and a Delta 17-inch game console are installed. The Delta 17-inch contains the Arctic software. This software is suitable for children of all ages. They are encouraged to care for nature and the environment with 14 fun, educational games and puzzles. This software is also installed on the wall-mounted Delta 21-inch. The Apple Pie Factory is a wall game where children have to collect the right ingredients to bake an apple pie in the oven. By sliding the buttons, the ingredients can be moved around. 
The
Delta 32-inch touch table
is also suitable for the older children. This play system includes 8 different games. The software is designed to let multiple children play a game together from each side of the console. They can collect Sushi, play football, fish or play basketball. These games develop agility and eye-hand coordination, but also encourage group play! The Delta 21 Steering Wheel is also installed for this age group; it is suitable for children from 8 years old. By turning the steering wheel, children can race a car, or catch eggs.
Would you like more information about a children's corner in your business?
Please feel free to contact us.
Contact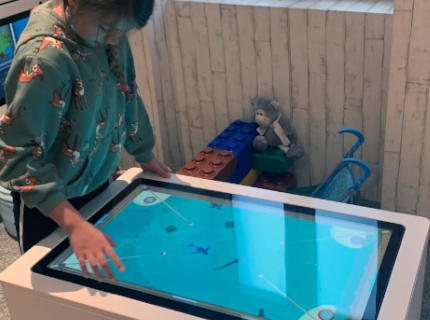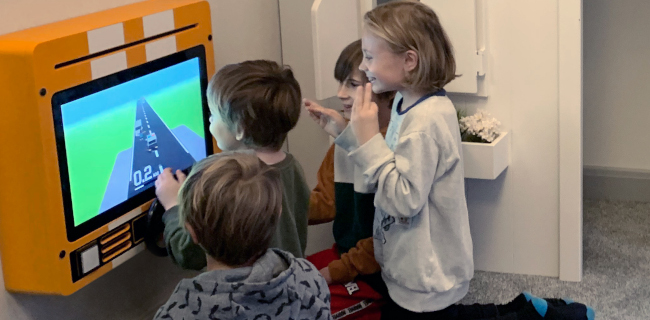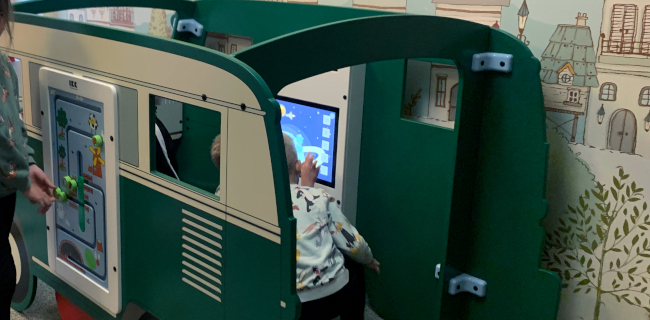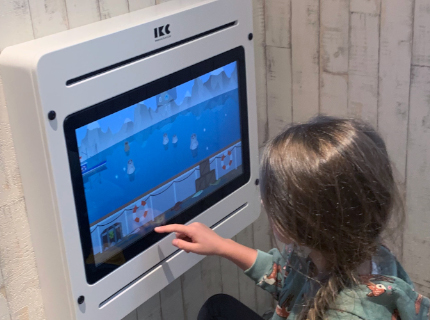 Share