A complete miniature city in kids' café Bude Eins in Düsseldorf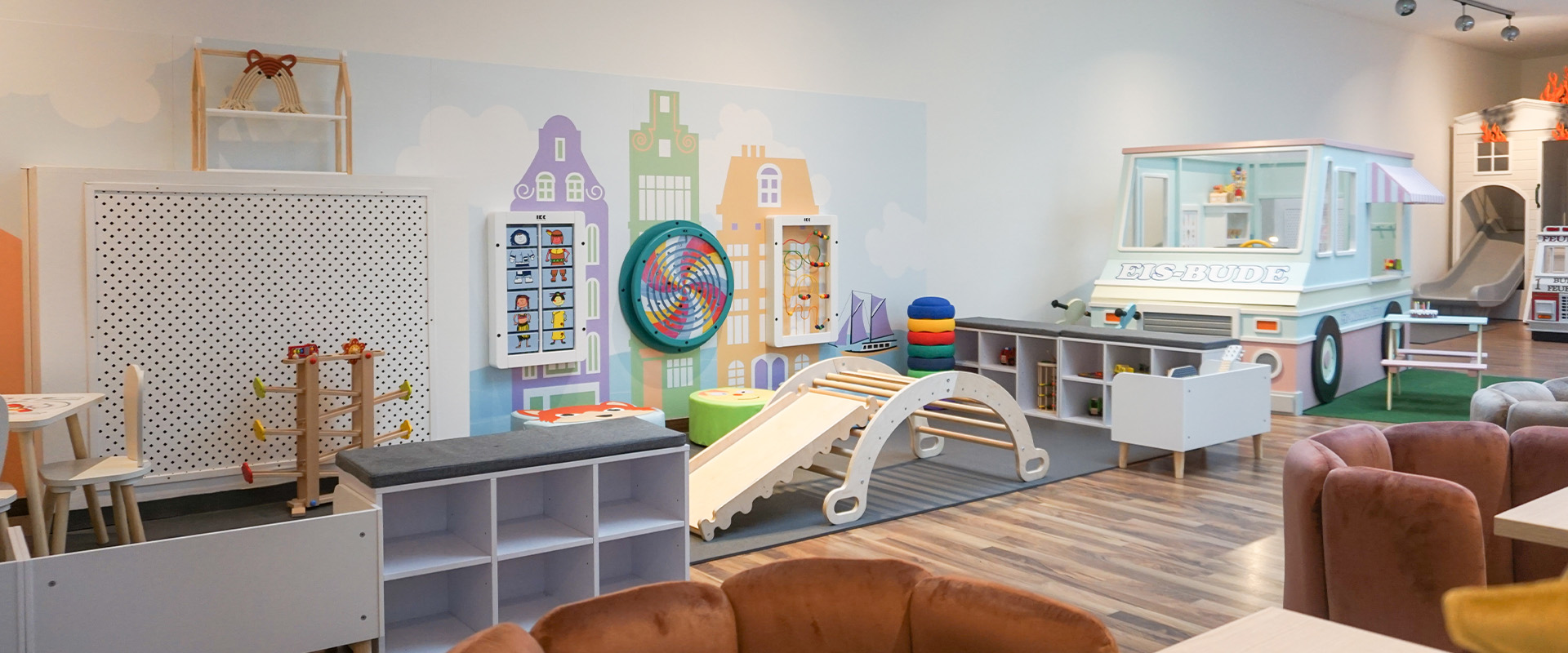 Children can explore the specially made shops, animal hospital, fire station and more!
A complete miniature city in kids' café Bude Eins in Düsseldorf
Inside Düsseldorf's first ever kids' café, established by proud entrepreneur Mandy Lewrick, a very special surprise awaits her smallest guests; a fully decorated miniature city!
Mandy had a vision: to create a kids' café full of special experiences for the children, and where parents can gather to enjoy a cup of coffee. Situated right next to a park in an area where many children live, this location turned out to be perfect for this extraordinary concept! Since the official opening in December of 2021, families from all around are happy to come pay a visit, and the kids can fully immerse themselves in this small, lifelike city.
The buildings, including a fire station with a fire truck, a furnished veterinary clinic and a postal office were all specially made in the US and shipped to her dream café in Pempelfort.
To further bring the space to life, IKC has provided specially designed wallcoverings to match the play corner. There's a wall with a view of the river, and a play corner that resembles a real kitchen! As a nice touch, the kitchenette also contains a 'set' dinner table, made possible by detailed stickers.
On the colourful wall you'll also find educative analogue
wall games
, made complete with nice
Softplay pillows
to rest on.
This play paradise is the perfect spot for parents and children to visit together, and where everyone can have fun in their own way; the kids can explore all that the play area has to offer, while the adults can meet up and enjoy a drink and a bite. 
For more information about all the possibilities, contact us!
Contact
The applications keep coming!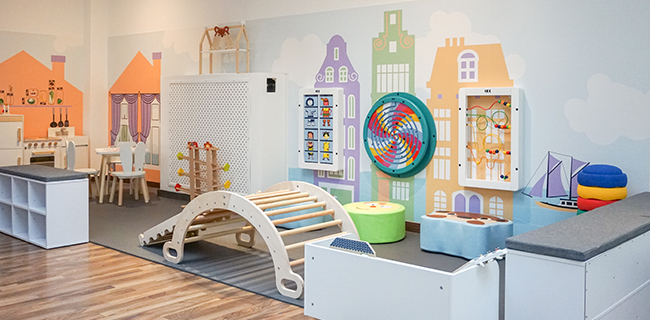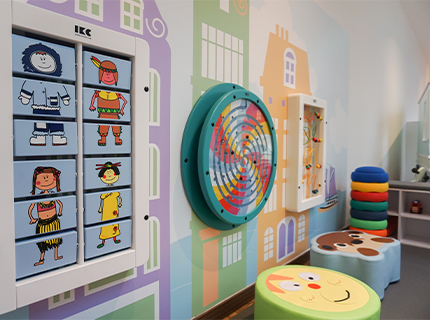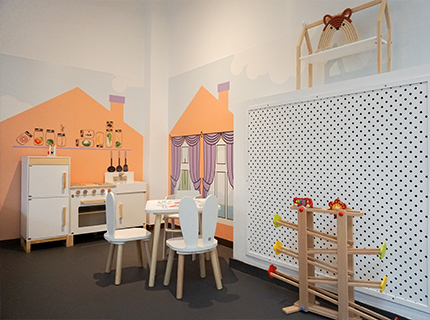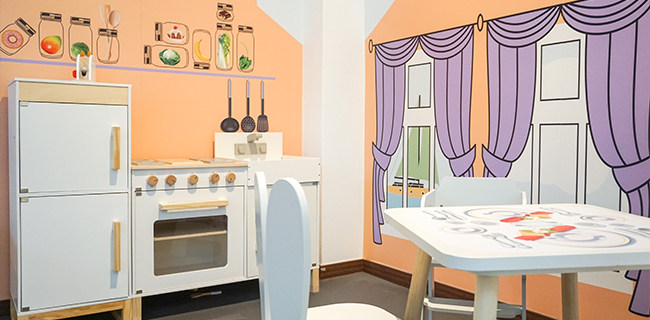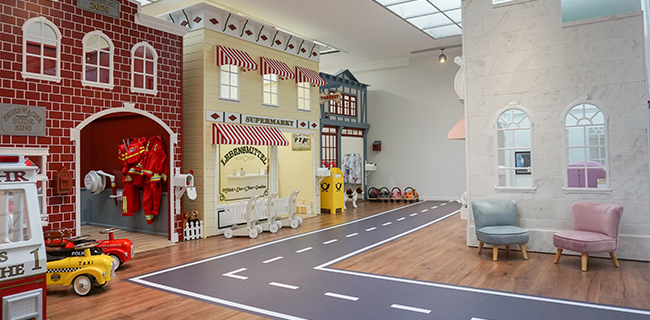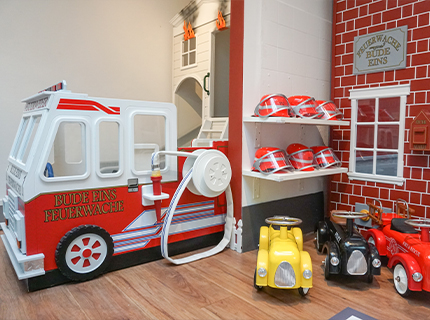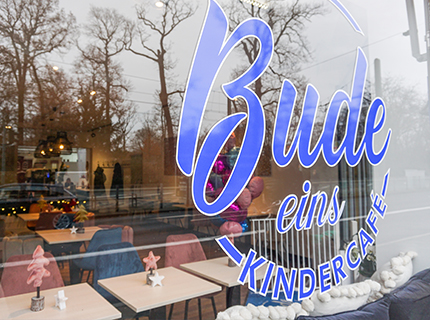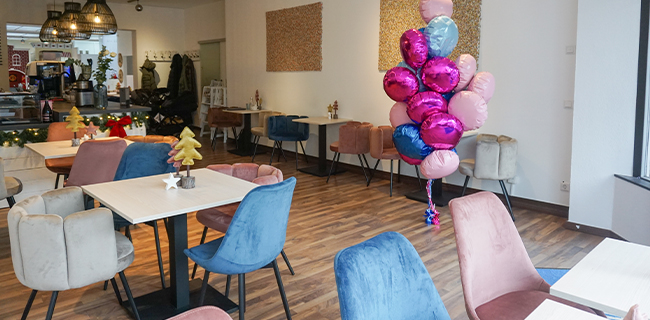 Share