On safari in the Zuyderland hospitals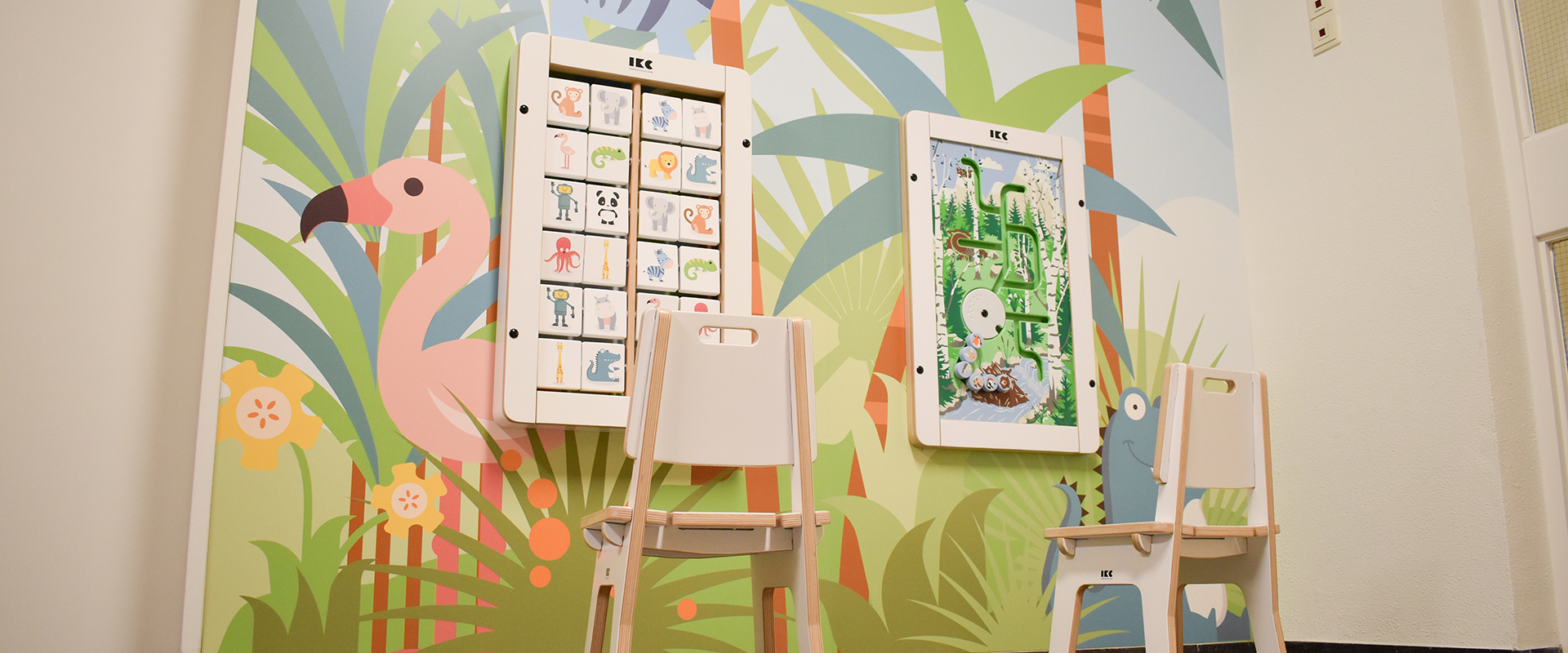 With Zebra Zuydie, a visit to this medical centre becomes way more fun!
On safari in the Zuyderland hospitals
Since 2019 the Zuyderland medical centre has a new, sweet mascot to make a visit to the hospital a little less scary for the children.
Zebra Zuydie can be found on the special kids' website filled with videos and info about the hospital, and with a little luck you'll meet him in real life in the hospital's children's ward! There are also thousands of Zuydie plushies being made to give to the children who need to stay in the hospital for a longer time.
Thanks to the proceeds from a great fundraiser, the mascot can now also be found on brand new, colourful wall decorations spread across multiple departments in the Dutch cities of Sittard, Heerlen, Brunssum and Kerkrade! Zebra Zuydie can be spotted on these fun safari walls in the waiting rooms, surrounded by many more animal friends such as flamingos, giraffes, chameleons and toucans.
There is also a
Four Fun play tower
to discover, as well as various analogue, educative
wall games
with fun details such as pictures of animals and plants.
Thanks to these new kids' play corners the waiting areas now have more life and colour, and the children's visit to the hospital feels a bit more familiar because they know they can see Zebra Zuydie again!
For more information about custom designs for your organisation, feel free to contact us.
Contact
Was this project successful? The look in the children's eyes says it all!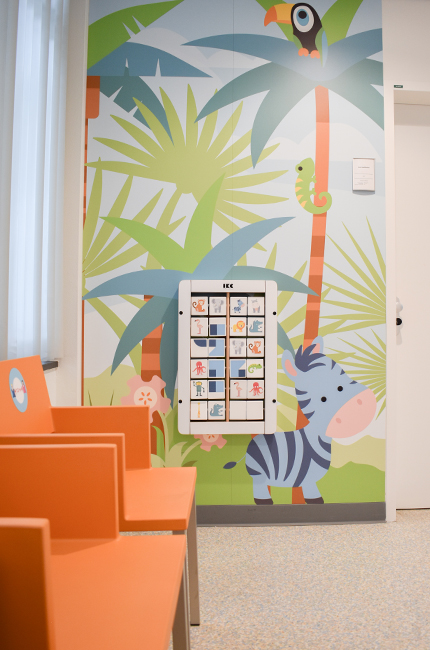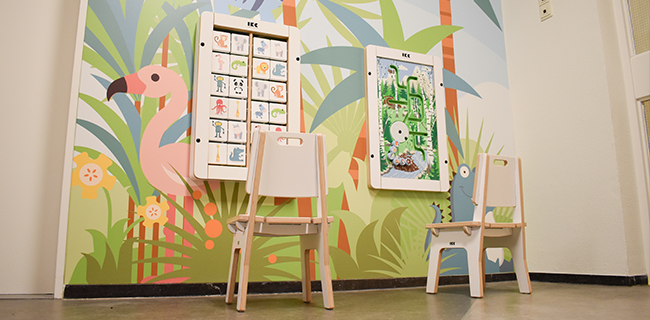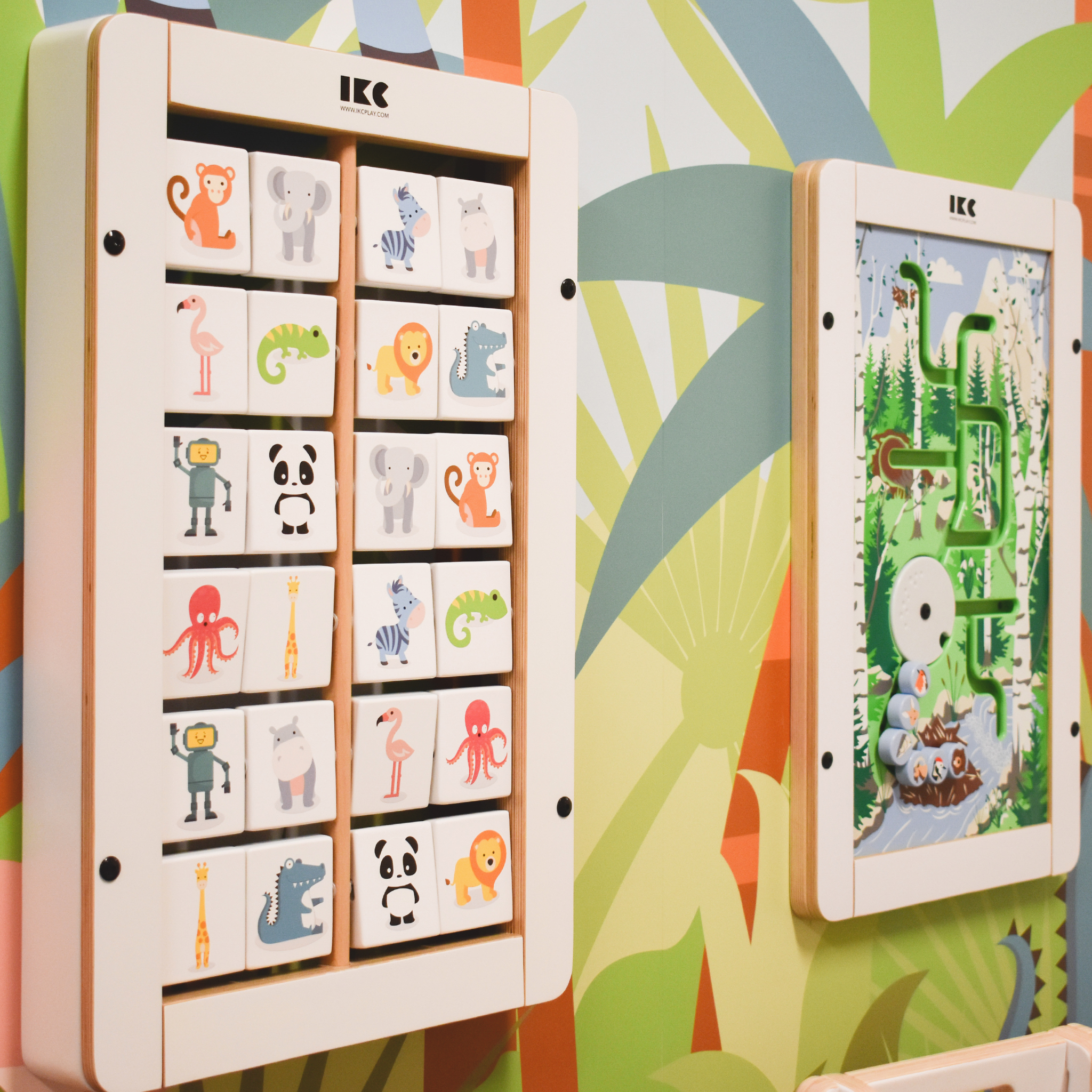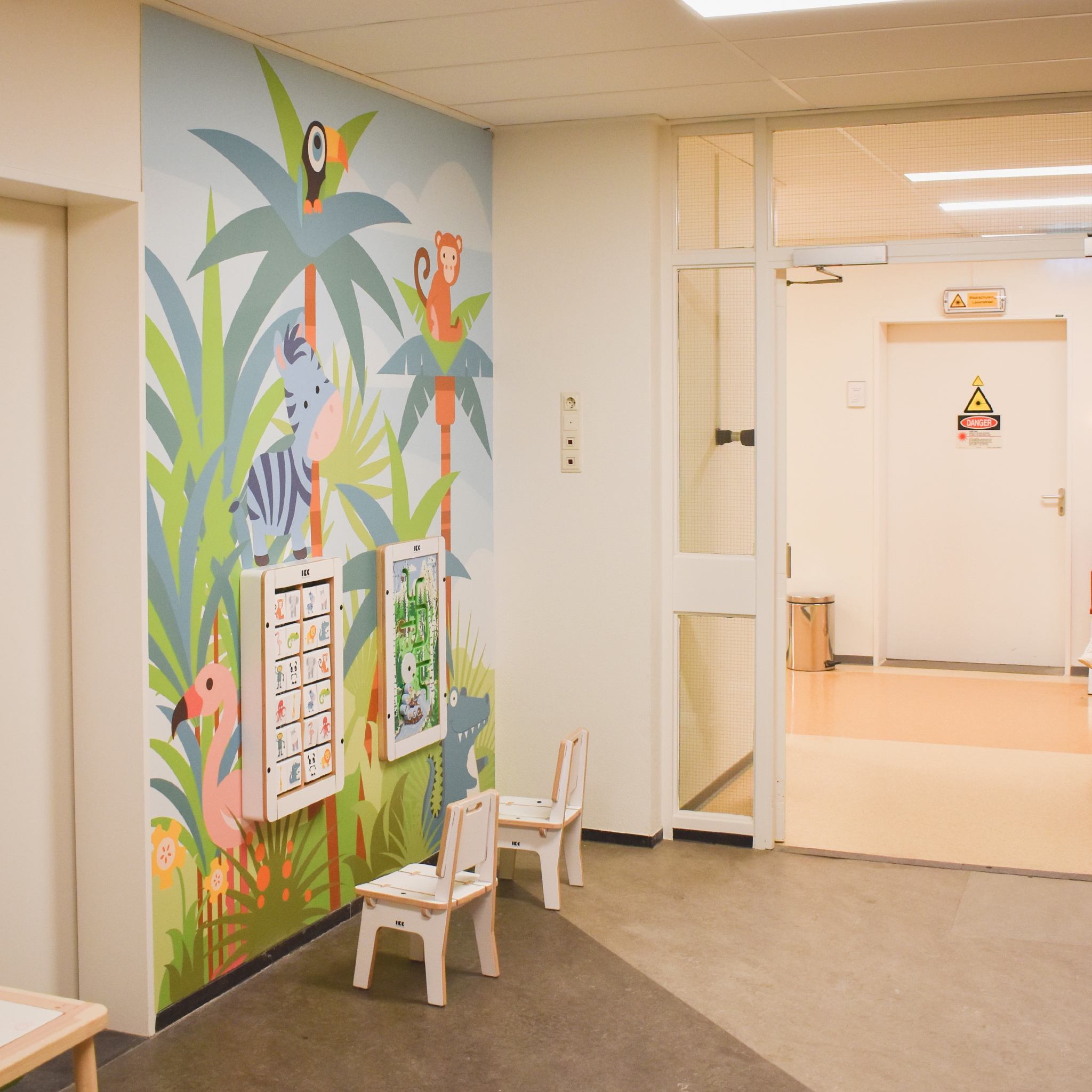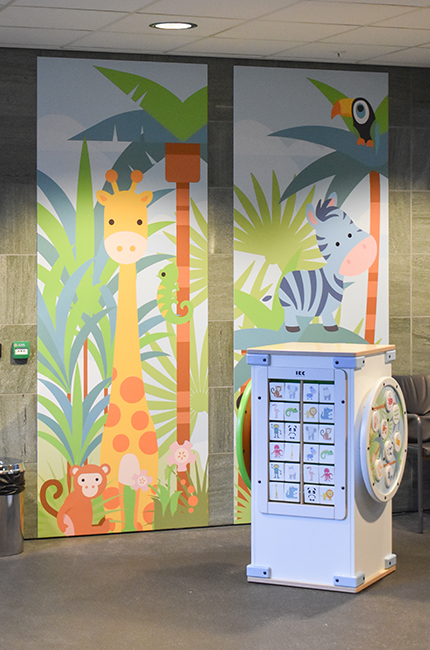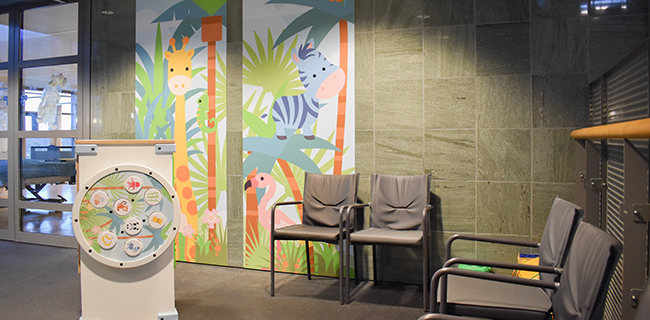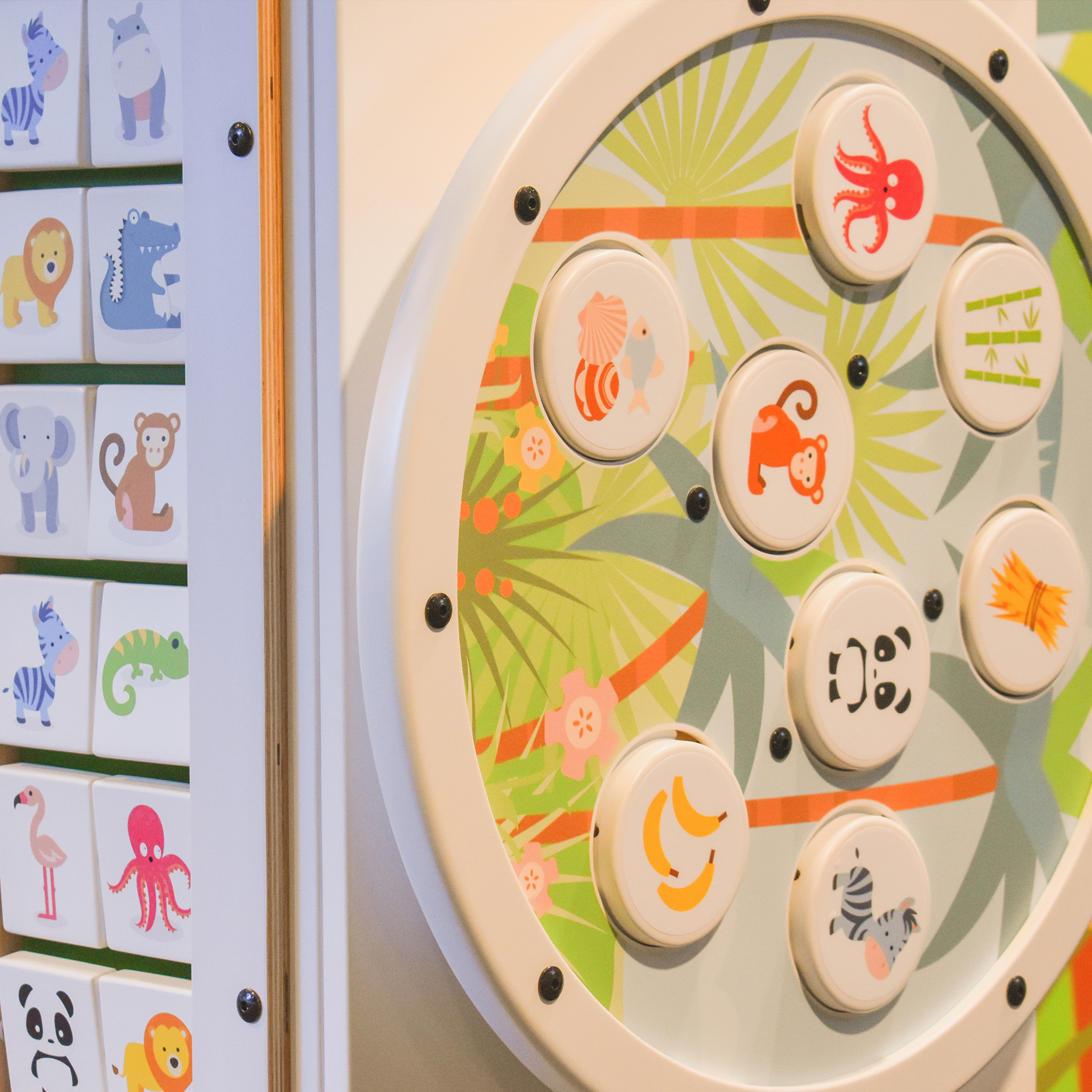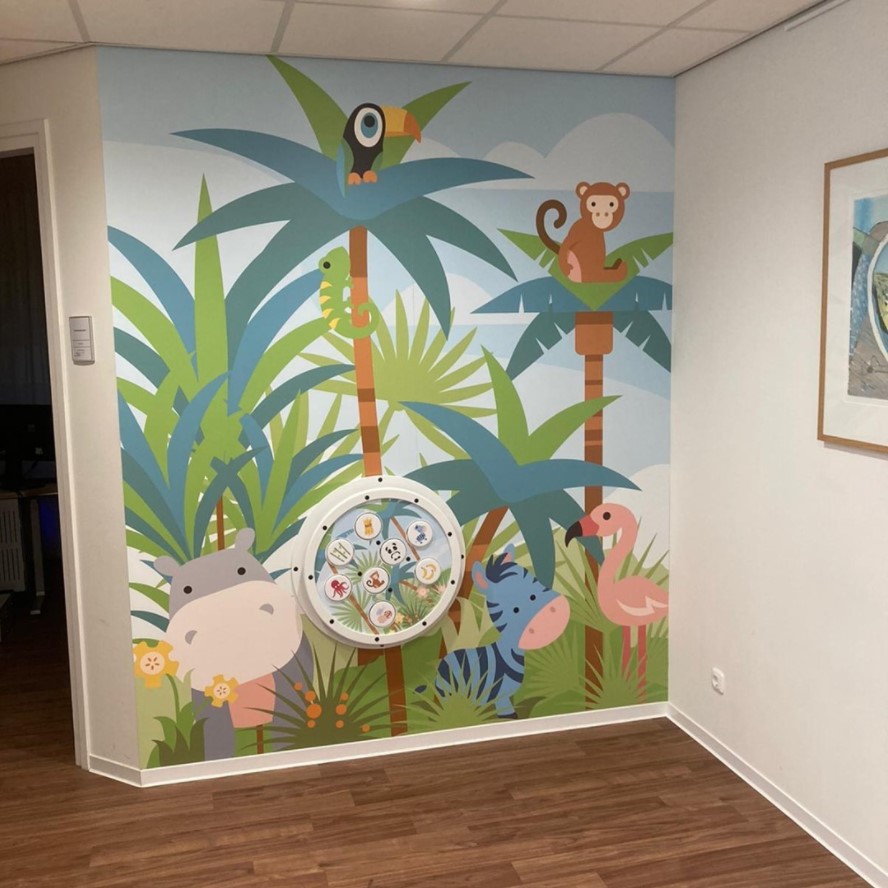 Share