Renewed waiting room St. Maartens Children's Clinic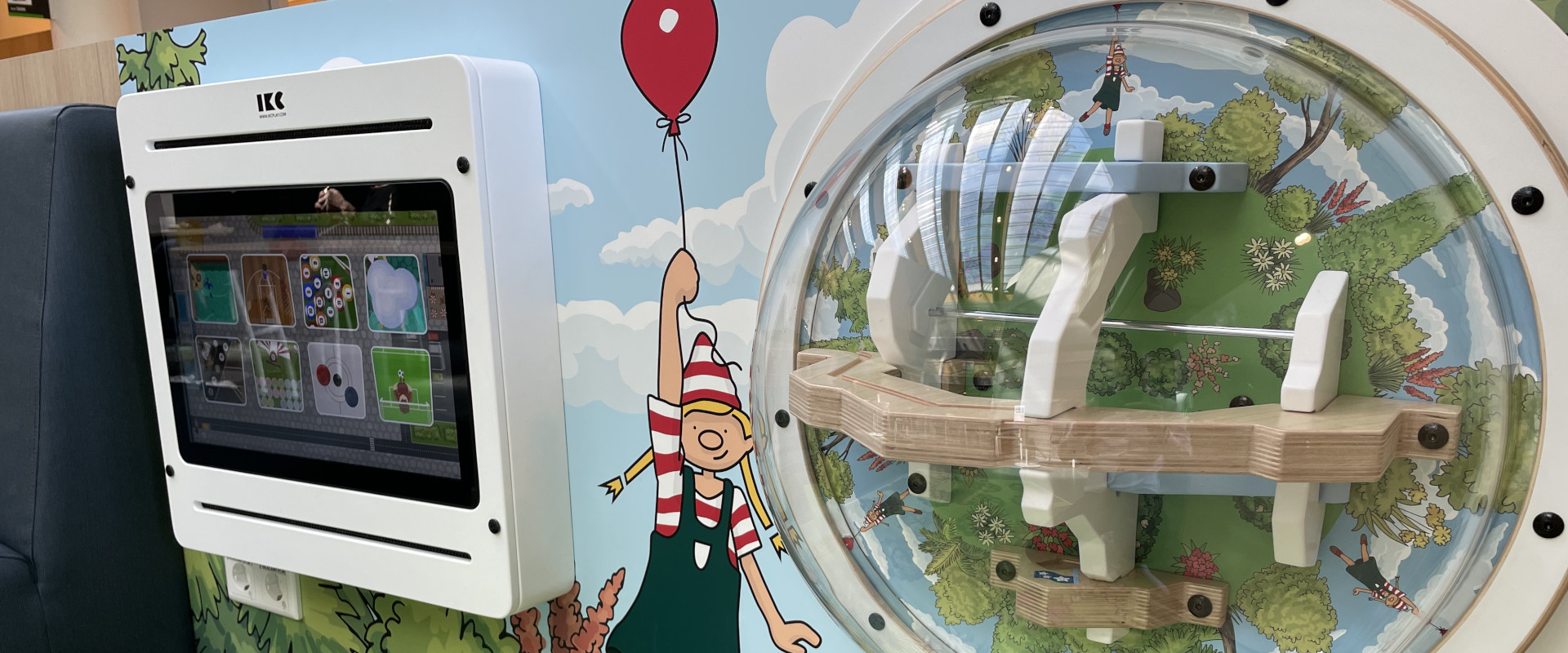 Playing provides a pleasant distraction while waiting
Renewed waiting room St. Maartens Children's Clinic
The waiting room at Sint Maartenskliniek in Boxmeer has been completely renovated. They have also thought of the children! Two completely new play corners have been installed in the large waiting room, with plenty of room to play on both sides. The play corners were specially made in the hospital's house style. Maartje, the hospital's mascot, can be seen throughout the play area. And with a cheerful design on the
floor
and wall, they have become real eye-catchers.  
The 2 play areas are completely in the corporate style of the hospital
Mascot Maartje can be seen not only on the wall, but also in the games and even in the software! In the outer waiting room, Maartje can also be seen in the game module
Tip of the Iceberg.
She is floating through the air with her balloon in the cheerful landscape. Next to the game module, a Delta 21-inch game console is also placed. The children can play fun and educational games on it. The menu also features Maartje again.
In the larger play area, extra consideration has been given to less mobile children. A large play table has been placed on the recognisable floor design. The play table has a Delta 21-inch play screen at 2 different heights. To ensure that all children can play here, the first screen has been placed higher. This way, children in wheelchairs can reach it at exactly the right height. A special
Memory
game has been placed on the wall. The memory blocks show several hospital-related pictures that the children can match.
Playing distracts children in a fun way. This makes them less tense for their appointment. Children who are playing create a relaxed atmosphere. Not only for the children and their parents, but also for the other people in the waiting room.
See an impression of this unique kids' corner set-up in the hospital waiting room below.
Would you like more information about our products? Feel free to contact us.
Contact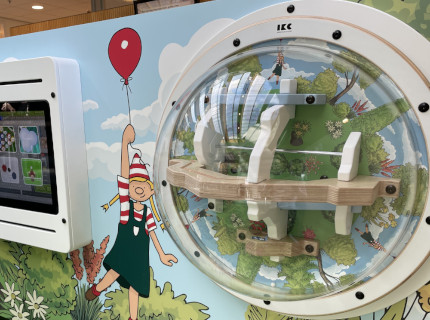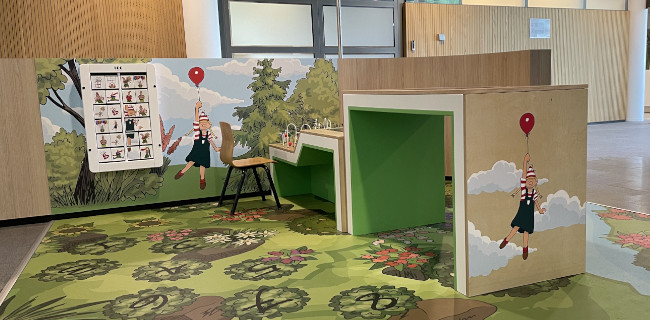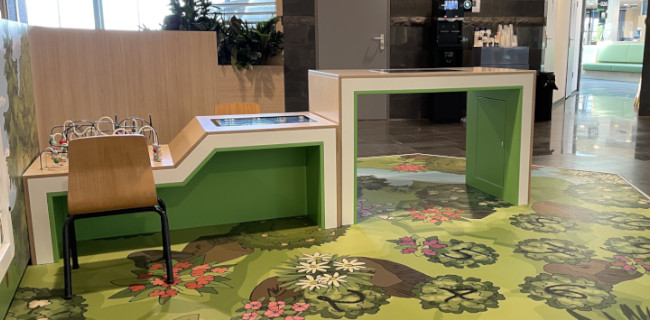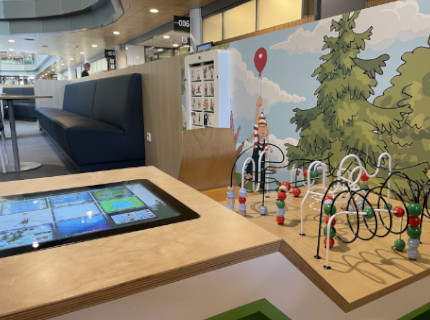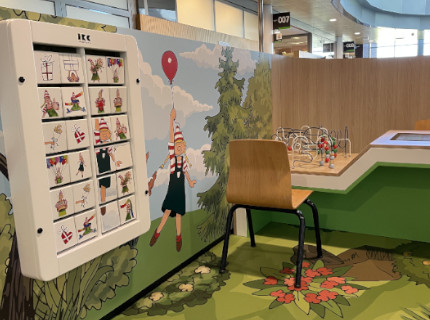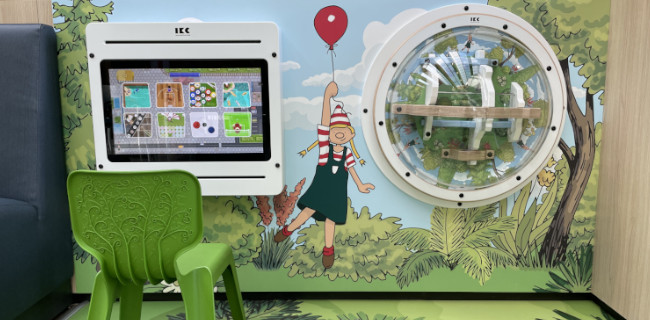 Share