Relax playfully before the appointment in this waiting room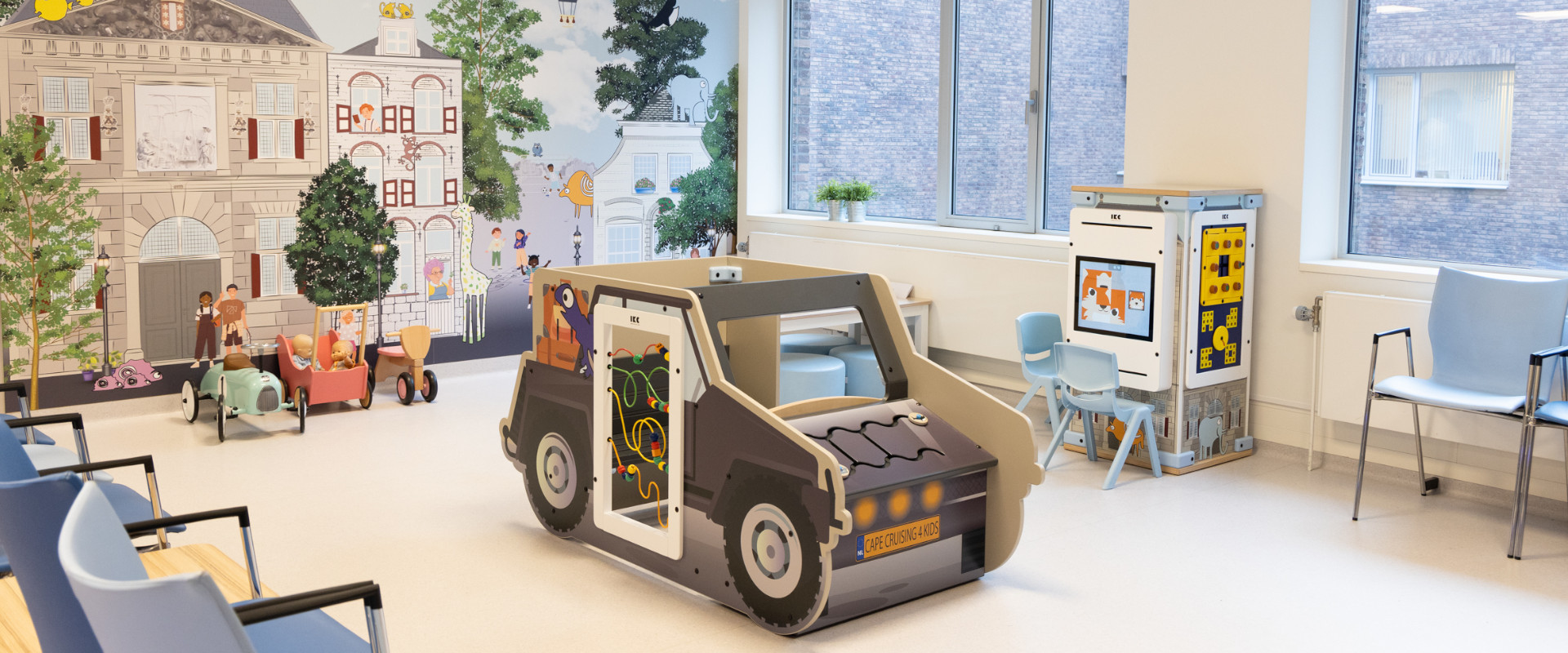 GHZ waiting room and treatment rooms get child-friendly makeover
Relax playfully before the appointment in this waiting room
Plans had been made to renovate the waiting room and give the treatment rooms a makeover. This will make the rooms more child-friendly, to distract children from their hospital visit in a playful and fun way.
DThe Friends of the Groene Hart Hospital Foundation searched for sponsors to make this happen. They found this sponsorship in Cape Cruising 4 Kids. They raised a record amount by participating in the challenging rally; Navigate North. You can read more about this project
here
Evelien Kenbeek, from the Friends of the GHZ Foundation, pitched the idea to IKC for a child-friendly makeover of the rooms. The furnishings were outdated and did not form a unity, creating a restless look. The hospital wanted a fresh waiting room with a pleasant appearance, where children and parents feel at ease and where there is plenty of room to play. The GHZ's house style colours had to be reflected in the design, they wanted the characteristics of the city of Gouda on the walls and a nod to the sponsors.  
The design and final result of the waiting room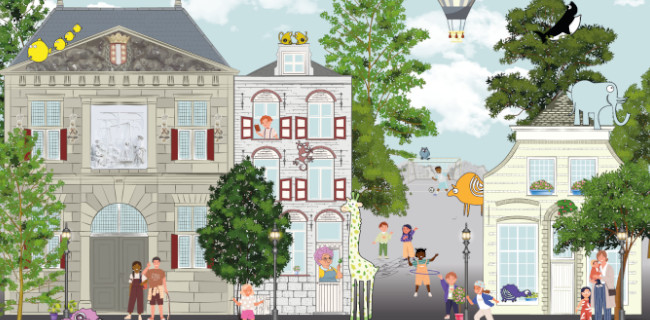 The wall covering shows actively playing children in a street with the characteristic Gouda houses. The foundation's mascot; Freek the Giraffe cannot be missing either. Freek and his animal friends from the GHZoo help children to be less anxious about a hospital visit. The animals can all be found in the wall design.
The custom play car has become a truly unique eye-catcher! It is made in the design of the Cape Cruising car, which was used in the Navigate North rally. The licence plate also features them. The sponsors were very enthusiastic about this during the unveiling of the kids' corner in the renovated waiting room.
The print on the
Four Fun
play tower is in the same style as the wall design. This also has the image of the Gouda houses and some GHZoo animals. A
Delta 17-inch
interactive play system is placed on the front and a wall game on both side walls. This provides play value for several children, without loose toys.
Wall games have been placed in the treatment rooms. By playing, the children are less tense and the parents can keep all their attention when talking to the doctor. This is nice for the children, but also for the parents and the doctors.
Would you like more information on designing a child-friendly waiting room? Then feel free to contact us.
Contact
Children often come back to play in the waiting room after their visit to the doctor.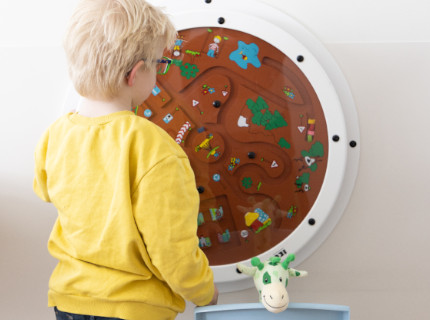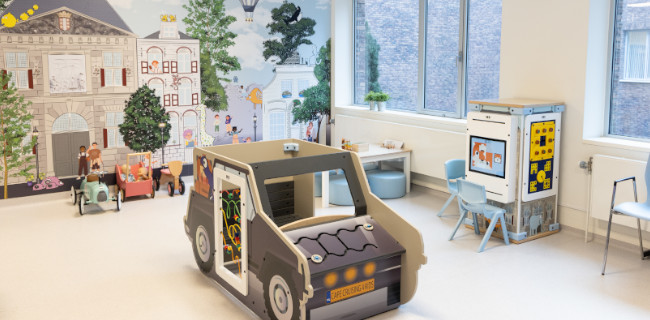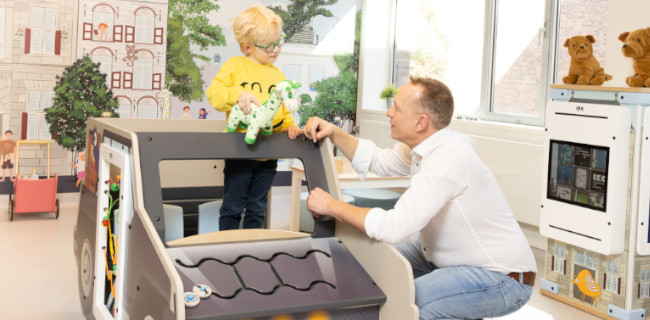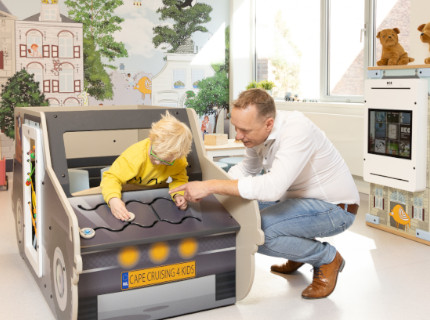 Share