Playing at the pediatrics clinic!

Fresh, cheerful and a bit cool!
Playing at the pediatrics clinic!
The Pediatrics clinic at Canisius Wilhelmina Hospital (CWZ) is new. The clinic has been given a fresh and cheerful appearance. The organization of the hospital has examined the wishes of parents and children and used it for the layout of the new pediatric department.  
What do children encounter?
IKC installed various play elements for children to enjoy themselves with. They can have lots of fun with the 10 inch touchscreen on the wall. There are 4 play modules on the Four Fun play tower, which provides more fun for children. The games are developed to have a positive effect on the hand/eye coordination. This is stimulated in a playful way.   
The striking colors have a cozy and pleasant effect in the waiting room. Playing distracts children and makes them feel relaxed. Doctors and nurses notice this effect in the treatment room. A play concept in your waiting room creates a calmness in children and ensures a more efficient way of working.
Are you ready to renew your waiting room? Our specialists will be happy to tell you about the added value of a play concept.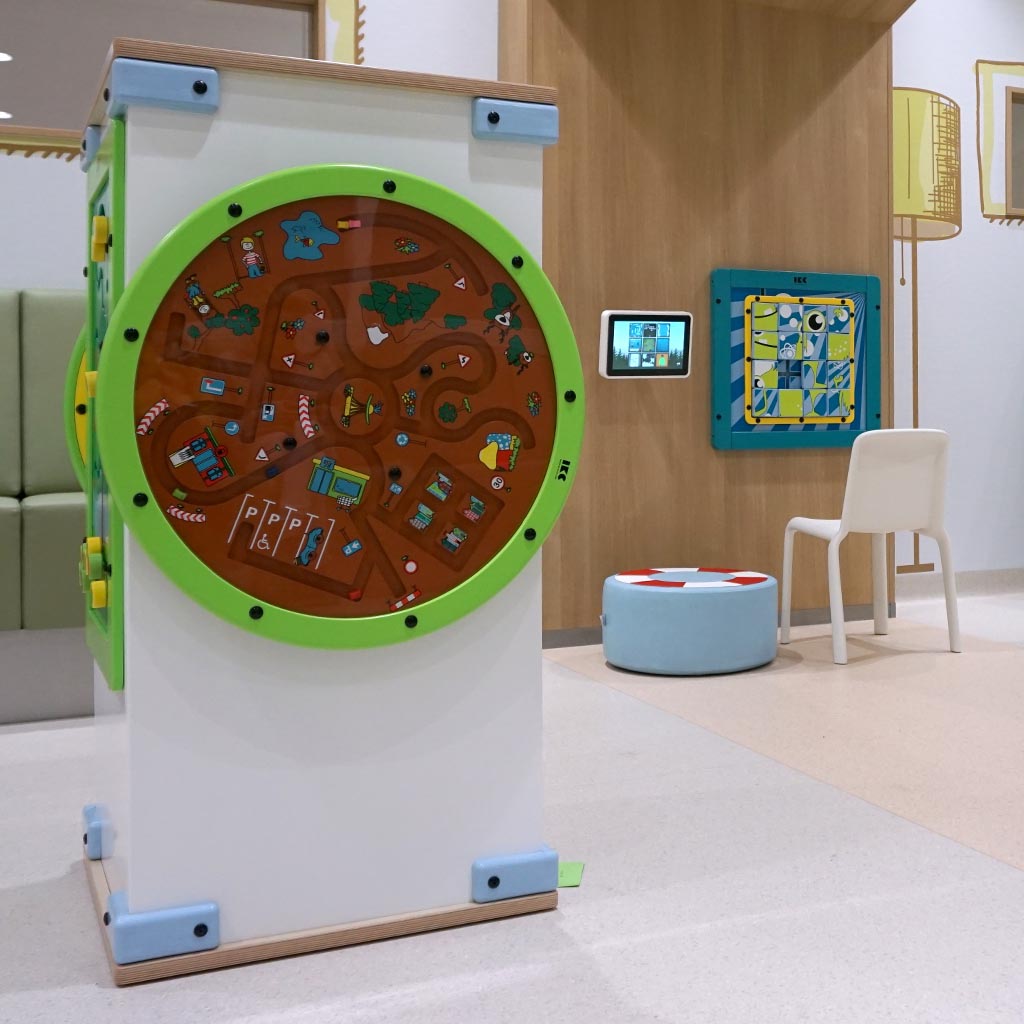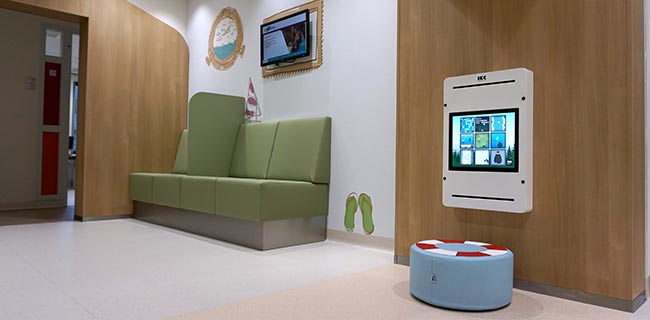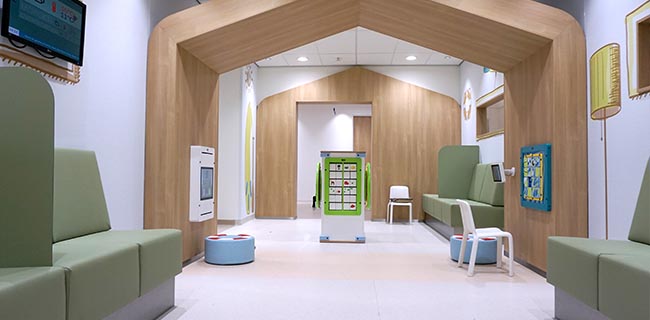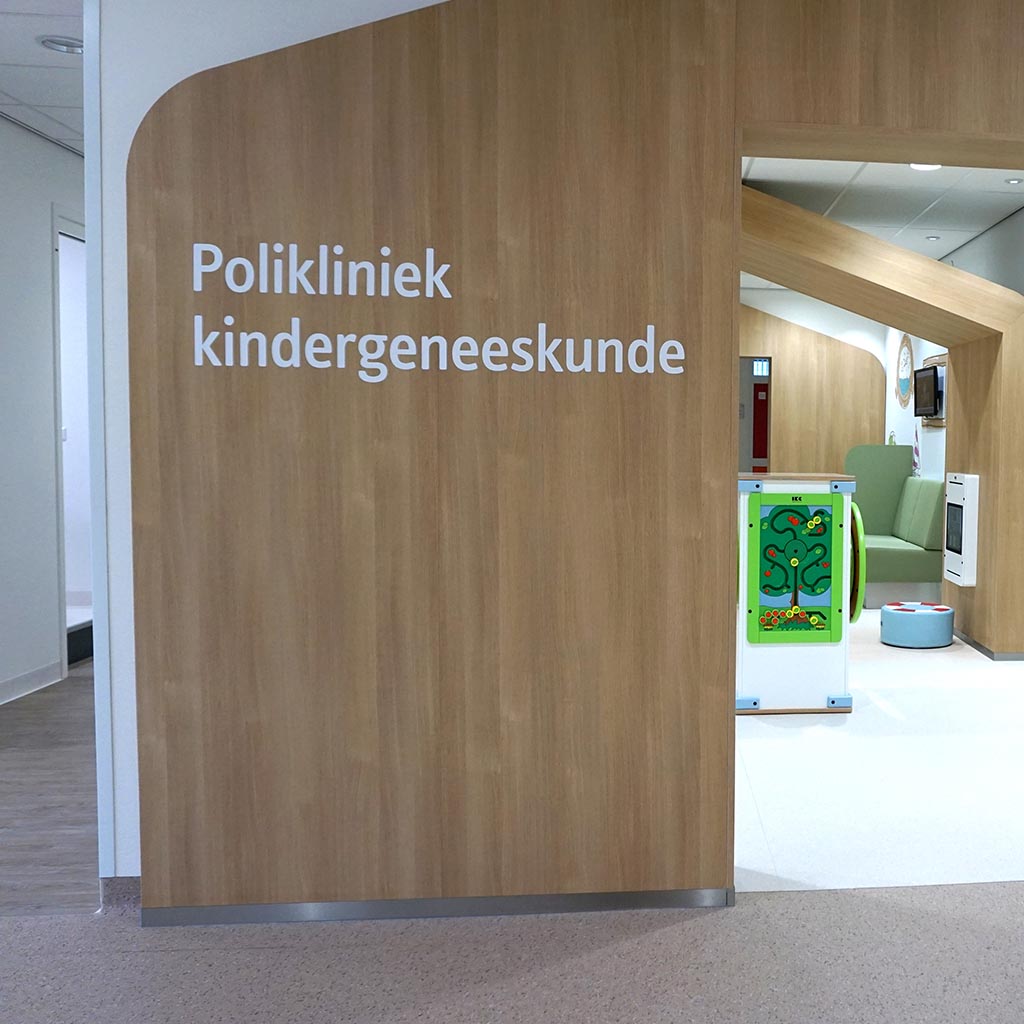 Share