Play corners in Maasstad Hospital

Suitable for treatment and waiting rooms
Play corners in Maasstad Hospital
Maasstad Hospital is a large, busy hospital in Rotterdam. The hospital meets all safety standards and is at the forefront of child friendly care. Therefore, we were delighted to start a collaboration with the Hospital to create child friendly play areas.
The brief was to add a kids' corner in multiple locations around the hospital with the same look and feel, to make it easy for the children to recognize them. The monkey, named Monkie Maas, is a friend to all the children in the hospital and can be found in every play concept.
At first, IKC worked together with Miranda van Leeuwen, from Maasstad Hospital, to create the concept and implement a number of kids' corners in various waiting areas. The response was so good that they decided to add more play concepts throughout the hospital. Additionally, a brochure was made and distributed among all the departments to give them a chance to add a kids' corner as well.
Interested in a customized kids' corner for your own establishment? We are happy to help, please contact us!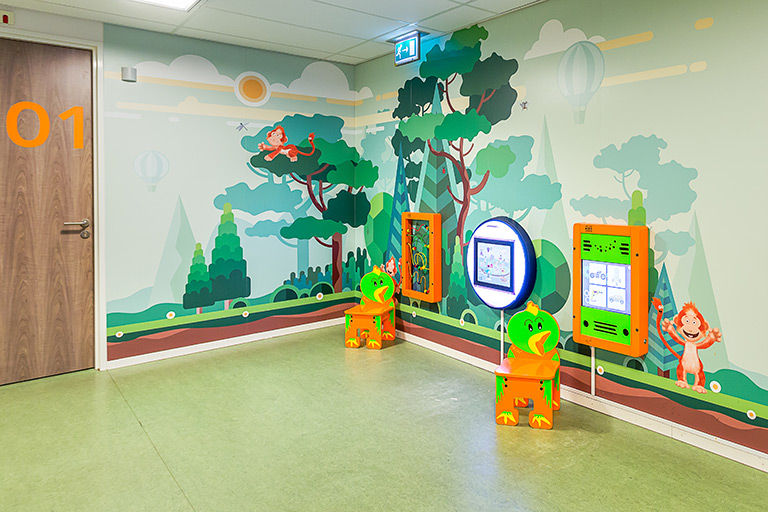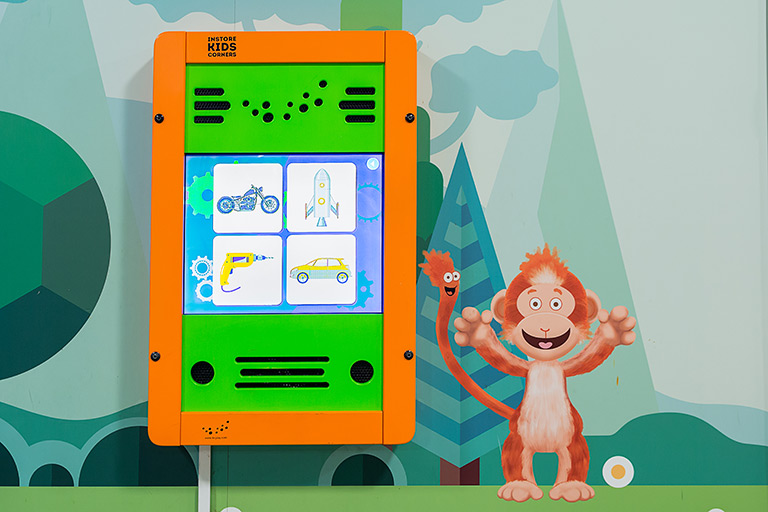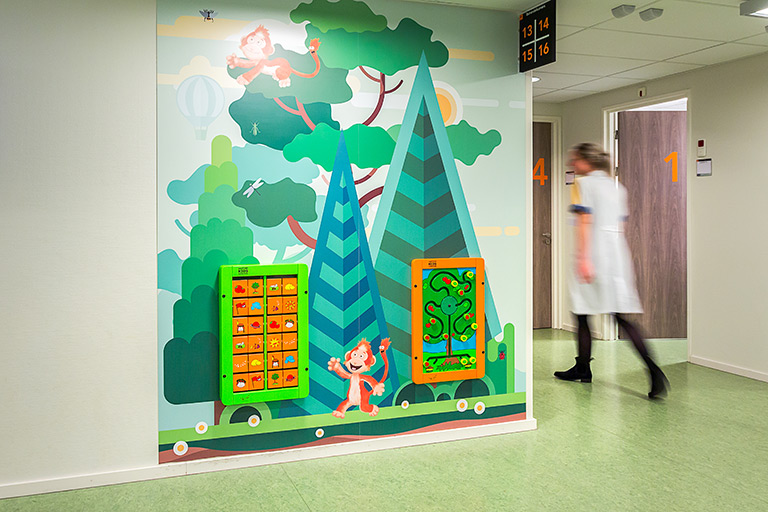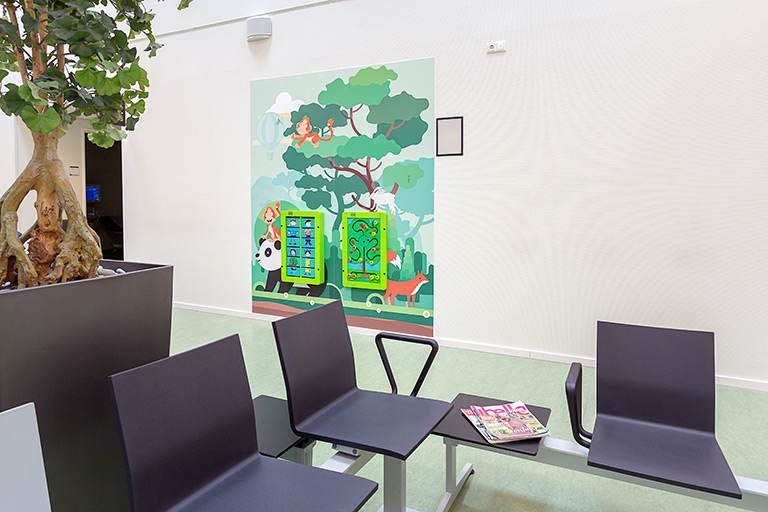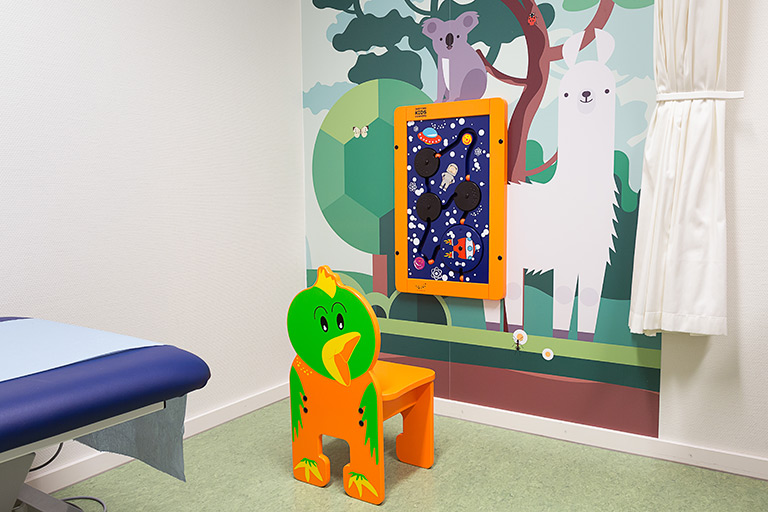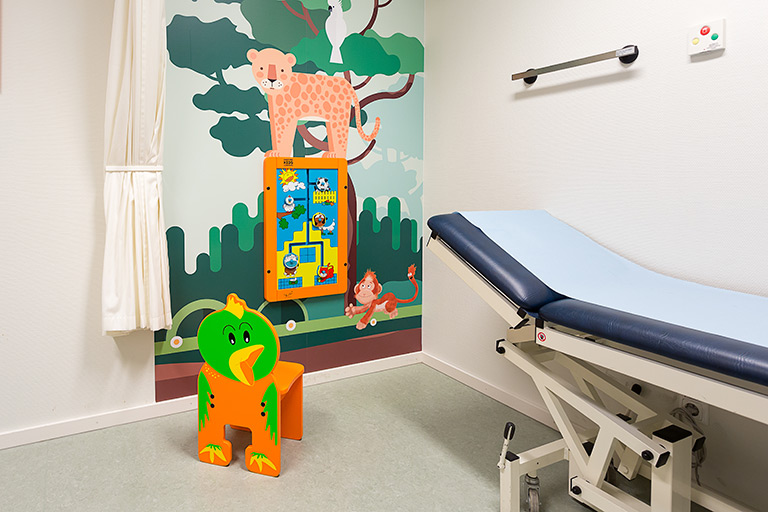 Share