A kids' corner in the waiting room of your dentist practice

Going to the dentist has never been so much fun!
A kids' corner in the waiting room of your dentist practice
The Dental clinic in Heemskerk understands that children can feel anxious about their visit to the dentist. The bright lights, strange sounds, and the big chair. That's just it, we understand that it's not their favourite appointment to go to.
With the investment in a kids' corner, the dentist practice responds well to the demands of children and parents. With this fully equipped play area, they ensure that families can wait with a safe and relaxed feeling. The colours, the theme and the play element provide enough distraction. When children can play quietly for a while, parents and other visitors will experience this as pleasant. Children and adults will be more relaxed which results in more efficient consultations.
Which play concepts did the clinic invest in?
During their visit, children are introduced to the IKC Monster Collection. This adventurous collection had a Space theme that is especially developed to take children on a journey through the universe. With various play concepts, Ocram and his friends help children to create, discover and develop in a fun manner. The bead table from the IKC Buxus collection completes the whole play area with entertainment for the younger kids. 
The Dental clinic in Heemkerk is aware of child-friendly entrepreneurship and, as a care provider, they strive towards their goal to provide children with a safe and peaceful waiting room. This way, children will always be able to find their way to the dental practice with a pleasant feeling.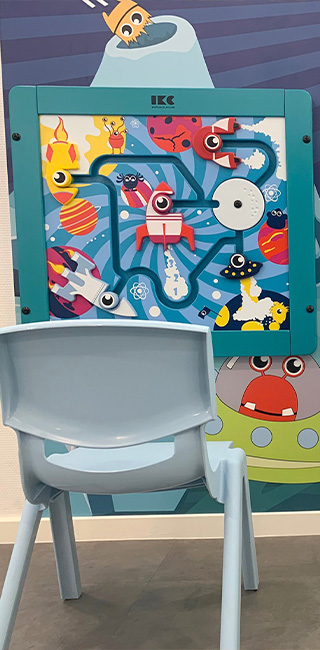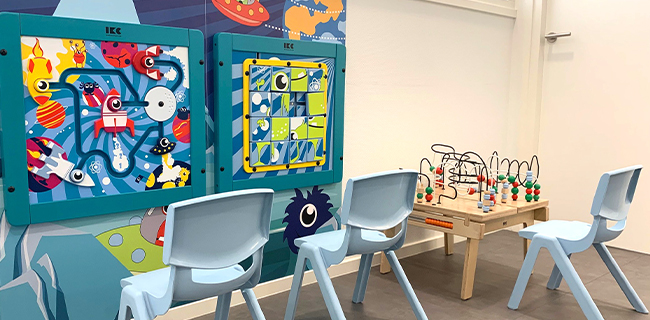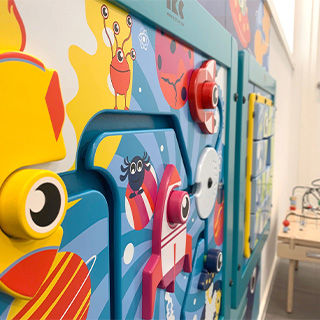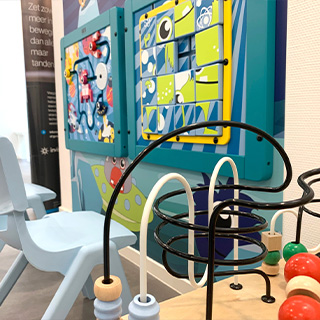 Share