IKC together with Hope Benefit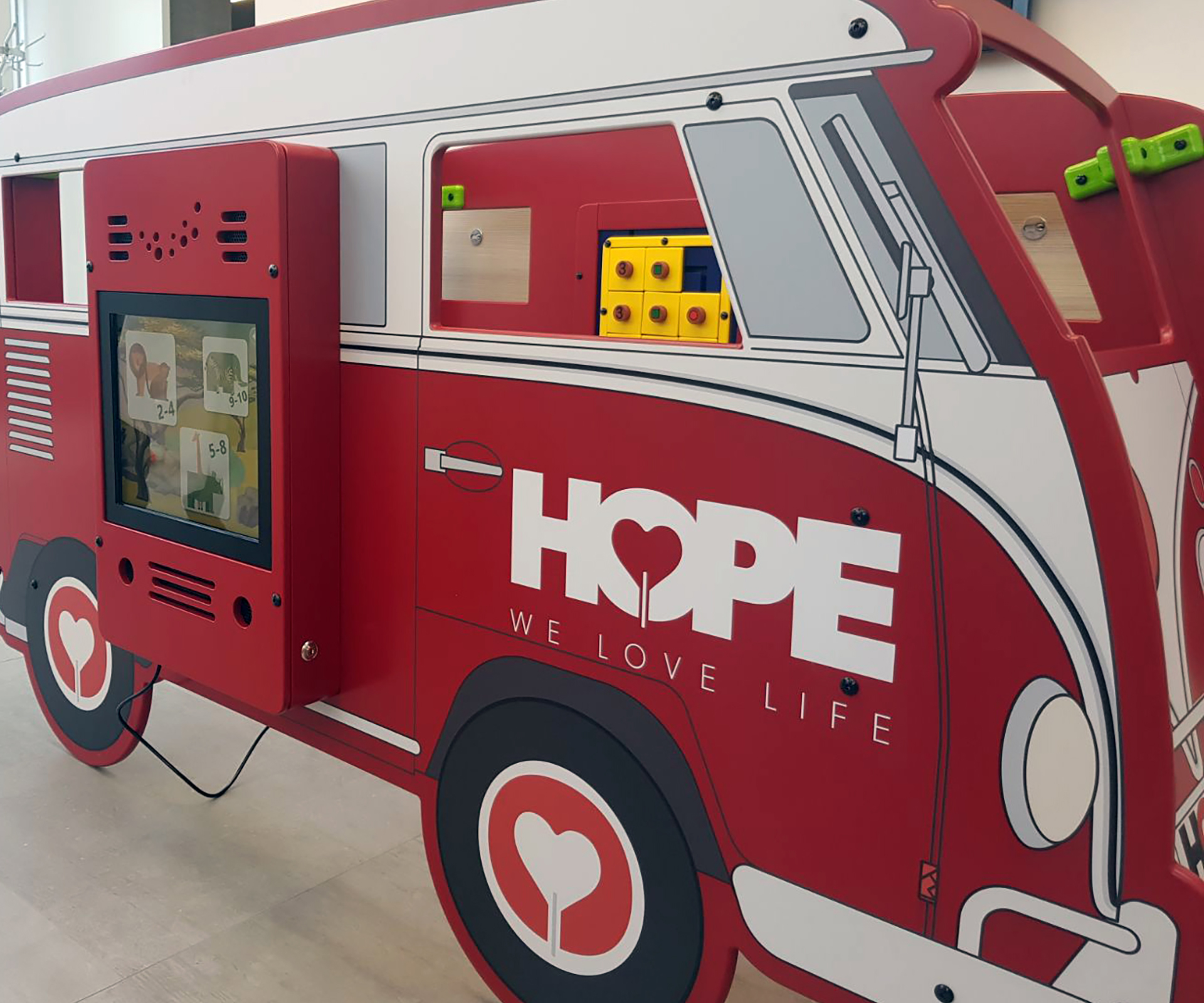 A tailor-made play solution
IKC together with Hope Benefit
IKC gives HOPE where it is needed. Various playing concepts have been developed for HOPE benefit. The Tower of HOPE and the HOPE on Wheels. The playing systems encourage children to move around, have fun and offer hope. Children can lose their imagination in this, and even though they have setbacks or are ill, they can make their dreams come true again. It gives you a mental boost to play and to be yourself for a while.
HOPE BENEFIET
For HOPE Benefiet, it doesn't matter what your situation looks like, for every dream there is a way. Nothing is forever in life, every day you can go in new directions as long as you are positive. Go for that dream that makes you and the people around you happy from the bottom of your soul. Living from your heart, for whomever.
HOPE Benefite is the spirit child of Rupert Suply, the founder of HOPE. In spite of the fact that he had a long illness bed and died. Has he left an important key moment behind; the benefit organization? Thanks to HOPE, Rupert's memory lives on. Everyone can therefore enjoy the here and new moments, grab them and cherish them. We love life.
TOWER OF HOPE

The Towers of HOPE are designed for children to let go of all their thoughts for a moment. This allows the children to play with interactive playing systems and various wall games. Together with their beloved family or alone for a while.
The towers are made to measure, can be moved and take up a small area. The towers are recognizable and fully customized in the style of HOPE.
HOPE ON WHEELS

The HOPE on Wheels are cars to get away from all the setbacks and face the future! HOPE on Wheels stimulates children's imagination and offers the opportunity to play and have fun both inside and outside the Hope on Wheels.
HOPE on Wheels encourages children to exercise, play and discover the world together. In this way they make beautiful memories and experience positive emotions.
CHEERFUL PRESENTATION

IKC played together with HOPE Benefiet Saint Nicholas. Last December 2017, playing systems were given to HOPE Benefiet. In the AZ van Malle (Belgium) and at the University Hospital of Antwerp.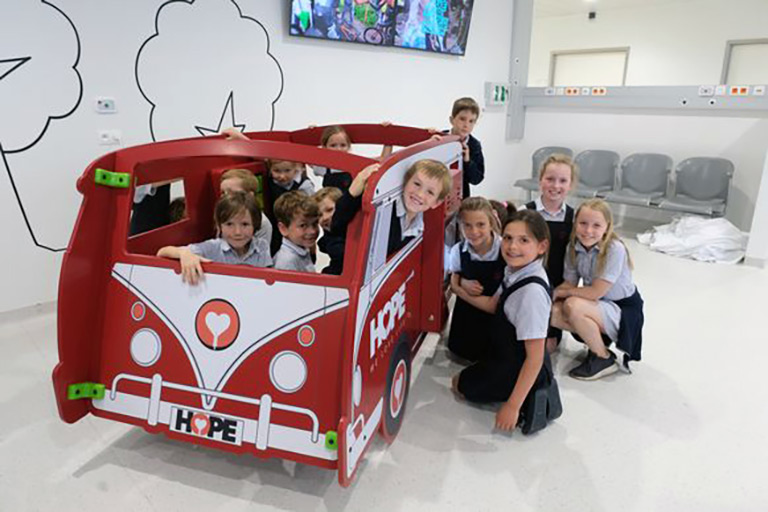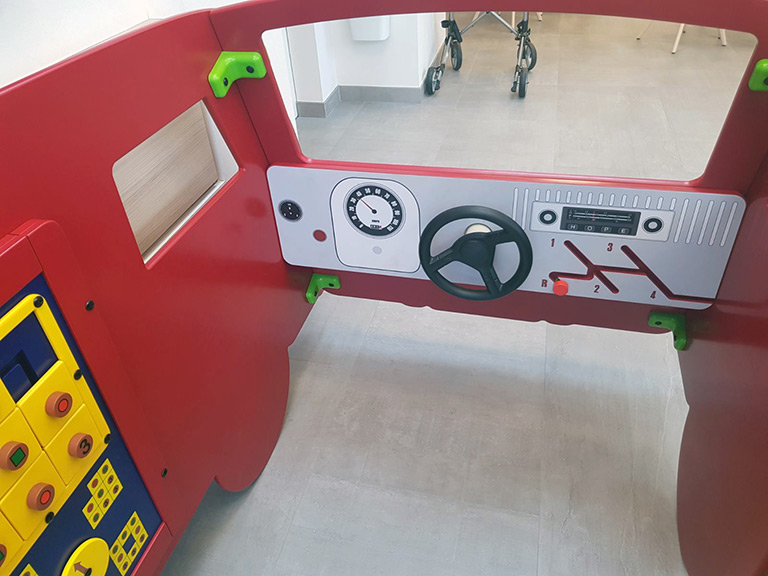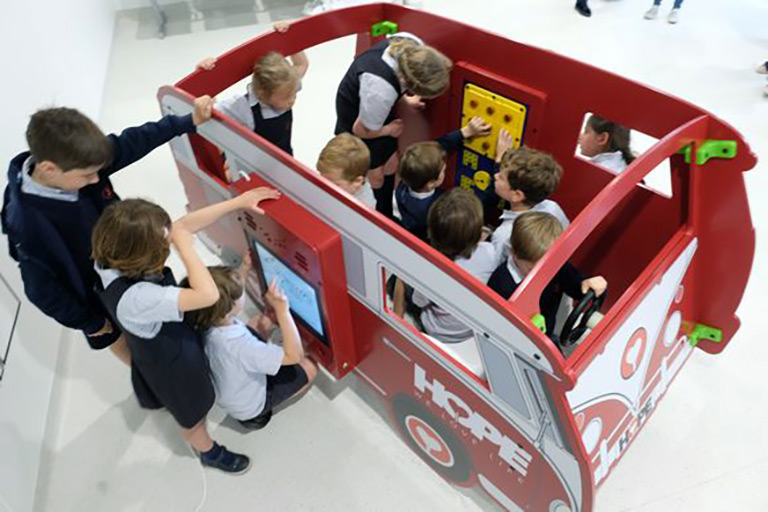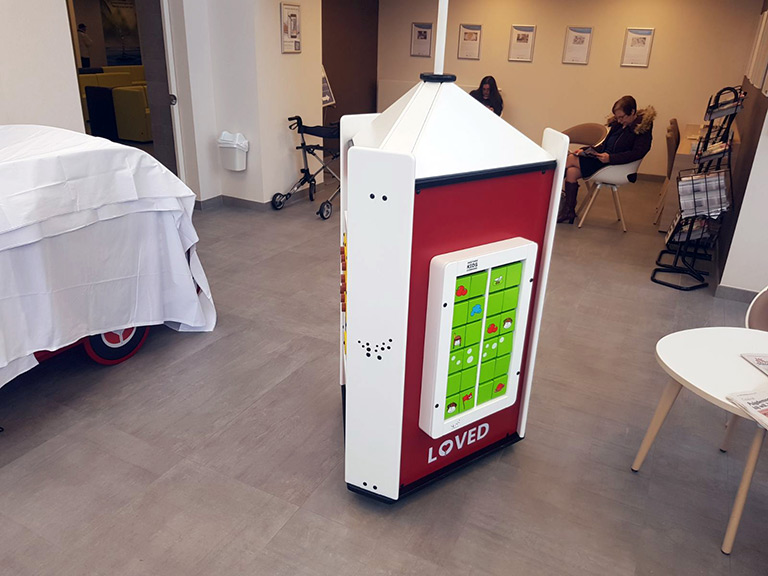 Share