Playing in the kids' corner at dentist Dental Health in The Hague

A less tense consultation for children by having fun
Playing in the kids' corner at dentist Dental Health in The Hague
Dental Health dentist practice in The Hague wanted to create play corner for an empty corner in the waiting room and asked IKC to make a beautiful design.
The idea behind the play corner for the dentist? Playing gives children a relaxed feeling, they will enter the treatment room with a comfortable feeling. This contributes to faster and more efficient treatments for the practice. Also, parents can easily take children to the dentist when they have a treatment themselves. There lies the profit for you
Play value for children up to 14 years old
Children can have fun with various wall games, including our 17inch touchscreen in which children can play interactive games. Education is a high priority at IKC and this is reflected in the software. Children learn all sorts of things about animals, numbers and letters. The wall games and the special beads table challenges children to stimulate hand-eye coordination in a playful way. A play concept of IKC has a positive effect on children!

The design on the wall is recognizable for children. Various animals from the jungle are added to the forex panels on the wall, this creates a complete picture.
Discover the advantages of a kids' corner for your waiting room.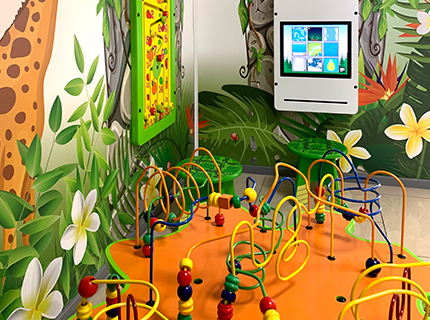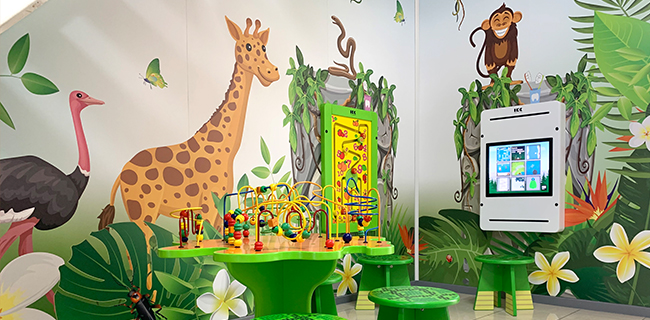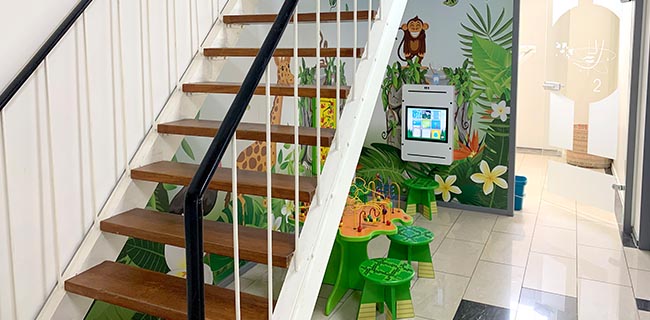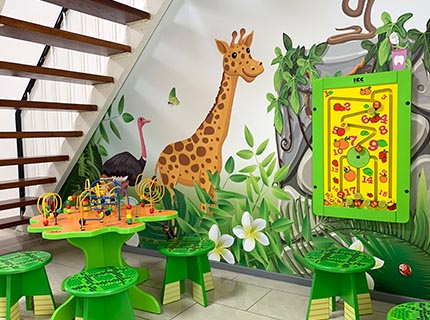 Share