Transforming Dekamarkt stores into an experience for every customer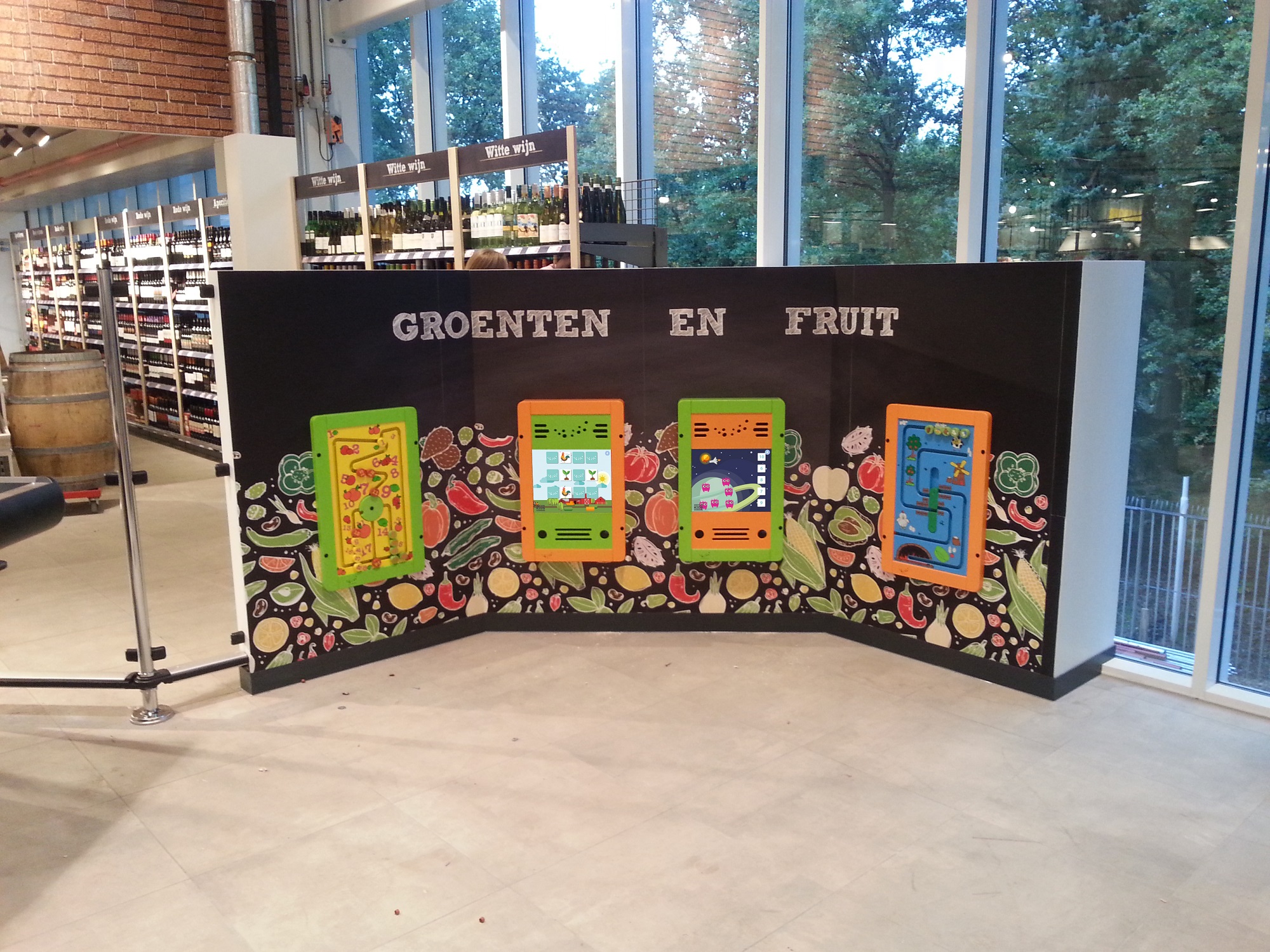 Transforming Dekamarkt stores into an experience for every customer
Through the cooperation of International Kids Concepts and Dekamarkt, one of their newest World of Food stores (Apeldoorn, the Netherlands) is transformed into an experience for every customer. International Kids Concepts will do this for all the stores that are being rebuilt.
Satisfying the needs of young customers
In this new to build megastore, it was important to create a place for everyone, young and old. International Kids Concepts came in the picture to fulfil the needs of the young customers.
Together with Dekamarkt we have come to a number of fun and educational play elements. The rear walls ensure that the games are well incorporated in the supermarket, designed with the character of this World of Food store and appealing to children.
Young and old happy
By giving children a place in the organization, the children enjoy themselves, while parents and other customers can do their shopping. The playmodules provide a pleasant atmosphere, making everyone want to come again!
Would you like to add play elements, that suits the appearance of your organization and create a pleasant atmosphere for everyone? Our advisors would love to talk to you about the possibilities.